Our mission is to create quality communities in premier locations and our vision is to provide great communities in which to live, work and invest.
We are Essex—the proven leader in West Coast apartments. We are a fully integrated real estate investment trust (REIT) that acquires, develops, redevelops, and manages multifamily apartment communities located in supply-constrained markets. With a commitment to the vibrant coastal economies in which we operate, we continually push to innovate, improve, and add value to the lives of our residents, associates, and shareholders.
Business History
Through a proven investment strategy grounded by research and discipline, we have evolved from a small real estate company to an industry leader over the past five decades.
1971
George M. Marcus founded Essex
1994
Essex Property Trust goes public (NYSE: ESS) at $19.50 per share
2009
ESS completes the development of its first sustainable-certified community
2010
Increases the regular dividend, the only multifamily REIT to do so during the Great Recession
2011
Michael Schall succeeds Keith Guericke as President & CEO
2014
ESS closes $16B merger with BRE Properties and is added to the S&P 500 Index
2019
ESS celebrates 25th year as a public company
2021
ESS celebrates 50th anniversary since the company was founded
click and drag to scroll through timeline
Executive Management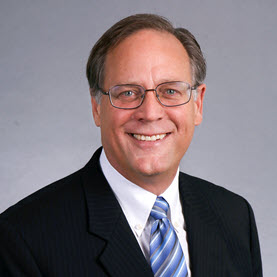 Michael J. Schall
President & CEO
Mr. Schall, Director, is the President and Chief Executive Officer of the Company. He previously served as the Senior Executive Vice President and Chief Operating Officer for the Company from 2005 to 2010, during which years he was responsible for the strategic planning and management of the Company's property operations, redevelopment and co-investment programs. From 1993 to 2005, Mr. Schall was the Company's Chief Financial Officer, responsible for the organization's financial and administrative matters. He joined The Marcus & Millichap Company in 1986. He was also the Chief Financial Officer of the Company's predecessor, Essex Property Corporation. From 1982 to 1986, Mr. Schall was the Director of Finance for Churchill International, a technology-oriented venture capital company. From 1979 to 1982, Mr. Schall was employed in the audit department of Ernst & Young (then known as Ernst & Whinney), where he specialized in the real estate and financial services industries. Mr. Schall received a B.S. from the University of San Francisco. Mr. Schall currently serves as a member of the Board of Trustees of Pebblebrook Hotel Trust, Inc. Mr. Schall is a Certified Public Accountant (inactive) and is a member of NAREIT, the National Multifamily Housing Council, the AICPA, and the Board of Governors of NAREIT.
Angela L. Kleiman
Sr Executive VP & COO
Ms. Kleiman is responsible for the following departments: Asset Management, Property Management; Technology; Data Analytics & Research, Redevelopment & Sustainability, and Commercial. Ms. Kleiman served as the Company's Executive Vice President and Chief Financial Officer from 2015 to 2020 and was responsible for the overall transaction management for the $16 billion merger with BRE Properties. She joined Essex in 2009 to manage the Private Equity platform and grew the business from $750 million to $3 billion in gross assets. Prior to joining Essex, Ms. Kleiman's real estate career focused primarily on institutional investment management and investment banking. As a Senior Equity Analyst and Vice President of Investor Relations at Security Capital, she was responsible for over $2 billion of the firm's REIT investments and all client communications. As a Vice President with J.P. Morgan Real Estate & Lodging Investment Banking Group, she advised senior management and boards in strategic business platforms and capital markets transactions. Ms. Kleiman began her career in real estate development management in 1991. She holds a Bachelor of Science from Northwestern University, and a Master of Business Administration from the Kellogg School of Management. She currently serves on the Board of Directors of Rexford Industrial Realty, Inc. Ms. Kleiman is also a member of NAREIT and NMHC.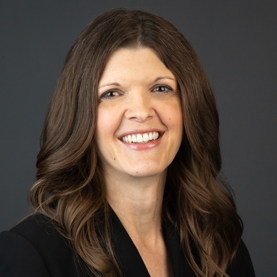 Barb M. Pak
Executive VP & CFO
Ms. Pak oversees the Co-Investments; Capital Markets; Accounting; Treasury; Tax; Financial Planning & Analysis; Internal Audit; and Investor Relations departments. In 2019, Ms. Pak began managing the +$4 billion co-investment platform and successfully expanded existing relationships. In 2017, Ms. Pak began leading the Capital Markets division where she continued to strengthen the Company's financial flexibility and access to capital. Ms. Pak joined Essex in 2012 to lead the Investor Relations platform. Prior to joining Essex, Ms. Pak's real estate career focused on REIT investment management and research. As a Portfolio Manager for Oak Hill REIT Management, she was responsible for making investment decisions for a REIT dedicated fund. Ms. Pak began her career in equity REIT research at Green Street Advisors. She holds a Bachelor of Science (B.S.) from The University of South Dakota in 1999 and is a Chartered Financial Analyst (CFA). She is a member of NAREIT.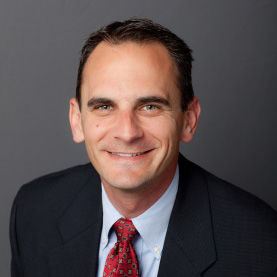 Adam W. Berry
Executive VP & CIO
Mr. Berry is responsible for leading Investments at the Company, which include, development, acquisitions, structured finance and dispositions. Mr. Berry joined Essex's Acquisitions group in 2003, where he covered the LA, Ventura and Bay Area markets, leading over $1.4B of acquisitions, joint ventures and developments. Beginning in August 2012, Mr. Berry shifted over to the Asset Management group to oversee the Company's redevelopment, capital, dispositions and overall asset management activities. He was also instrumental in the BRE merger, overseeing the valuation and due diligence phases of the transaction. Mr. Berry joined the Development team in 2017 to oversee land acquisitions along with continuing to manage the Company's dispositions. Prior to joining Essex, Mr. Berry practiced law for two years as a corporate and securities attorney at Wilson, Sonisini, Goodrich and Rosati in Palo Alto. He received a Juris Doctor (J.D.) degree in law from University of Southern California in 2001 and a Bachelor of Science (B.S.) in Biology from University of California, San Diego in 1995.
Shareholder Services and Information
Essex is a fully integrated real estate investment trust (REIT) that acquires, develops, redevelops, and manages multifamily apartment communities located in supply-constrained markets. The Essex portfolio is concentrated along the West Coast, including Southern California, the San Francisco Bay Area, and the Seattle metropolitan area. Please see the general Company Presentation for additional information about the Essex portfolio.
Go to Investors Site
Creating Better Communities
More than 10 years ago, we began pursuing new initiatives aimed at integrating sustainable practices into our communities. Our goal is to make our communities a place our residents are proud to call home.
U.S. Green Building Council

We are a proud member of USGBC, and have achieved Green or LEED certifications—the leading programs for green buildings and communities worldwide—on 27 development projects, over 8,000 sustainable homes.
Corporate Social Responsibility
Our four pillars to creating quality communities include improving our residents' well-being, creating a positive work experience for our employees, reducing our environmental footprint, and delivering long-term results for our investors. View our CSR Report.