Our commitment to providing a sustainable lifestyle and eco-friendly apartments is more than just a story we tell. It's our mission. We continue to be among the leaders in the industry by minimizing environmental impact through renovations and developing new sustainable living homes. 18 of our apartment communities are LEED-certified (Leadership in Energy and Environmental Design) with 2 additional developments targeting LEED certification, a designation indicating a universally agreed-upon, holistic system for reducing environmental impacts, saving resources, impacting human health, reducing carbon emissions and addressing climate change. In total, we have developed 32 properties that have received or are targeting green building certifications (LEED, GreenPoint, or BUILT GREEN).
Aligning with the United Nations' International Sustainable Development Goals (SDGs), our sustainable apartments and Corporate Social Responsibility strategy focus on reducing our environmental impact through solutions and technology surrounding energy efficiency, renewable energy generation, water conservation, and waste management. The result: eco-friendly living for our residents and a better planet for us all.
Sustainable Connections and Eco-Friendly Living
Essex communities are well-located throughout the West Coast to offer residents the perks of a sustainable way of living. Access to the local area by foot, bike, or public transportation is a breeze. Nearly half of our eco-friendly apartment communities are considered Very Walkable or a Walker's Paradise according to Walk Score, and many of our properties include bicycle storage facilities and repair rooms for those who prefer to travel on two wheels.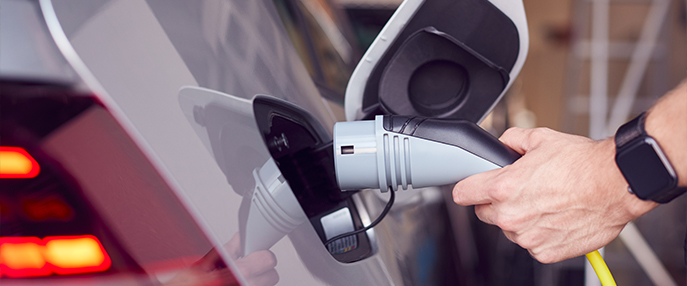 Increasing demands and use of electric vehicles in California and Washington prompted Essex to install 200 new EV charging stations in 2020. A sustainable alternative for those who need to use their cars, nearly 70 of our communities now include EV charging stations with dedicated parking spaces for residents interested in eco-friendly living. Our newest development, Wallace on Sunset in Los Angeles, CA, partnered with Tesla to provide charging stations for residents.
Addressing Climate Change Together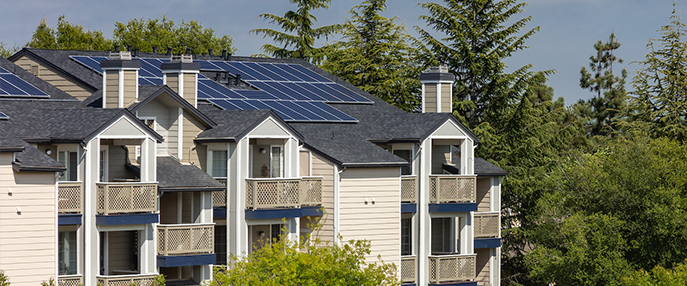 Multifamily housing is one of the most environmentally sustainable apartment options. Generating renewable energy at our eco-friendly apartments allows us to be less dependent on grid electricity. We recently invested nearly $11 million in solar projects, and we have an active program in place to improve and/or update HVAC systems and lighting. Our goal is to ensure 10% of electricity usage within our control will come from on-site renewable sources to encourage a sustainable way of living for residents.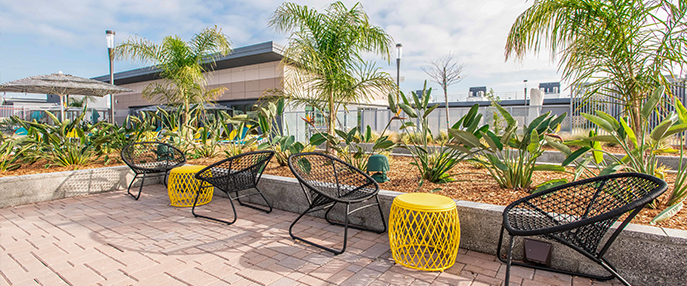 We have put sustainable living strategies in place to reduce our water consumption, and since 2016, we have spent $3.8M. Our team has installed drought tolerant landscaping, native plant species, and water-and efficient irrigation systems, covering over 332,000 square feet of landscape areas to promote eco-friendly living. In the last two years, we invested $710K on water-efficient improvements and our resident outreach program raises awareness of water usage, water-saving ideas and best practices to encourage a sustainable way of living.
Essex Eco-Friendly Apartments
From native landscapes and renewable energy resources to EV charging stations and bike storage rooms, our Essex communities offer a variety of ways for residents to experience a sustainable lifestyle.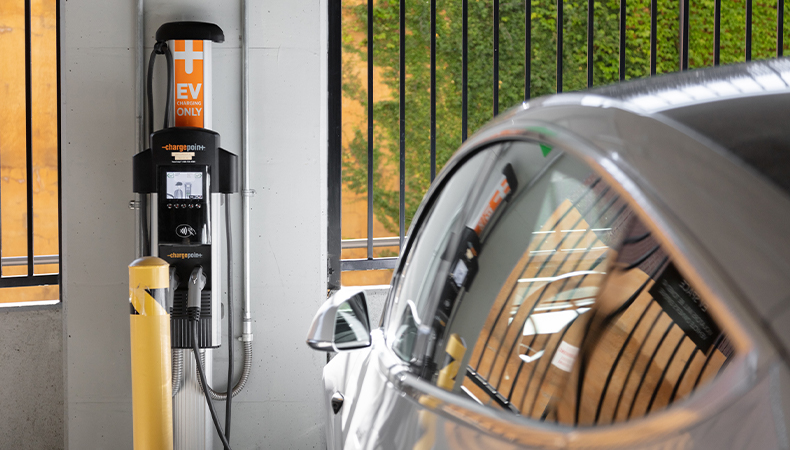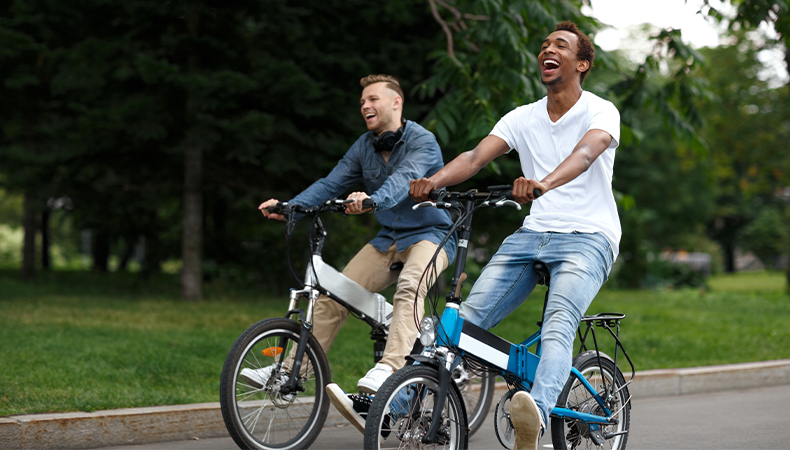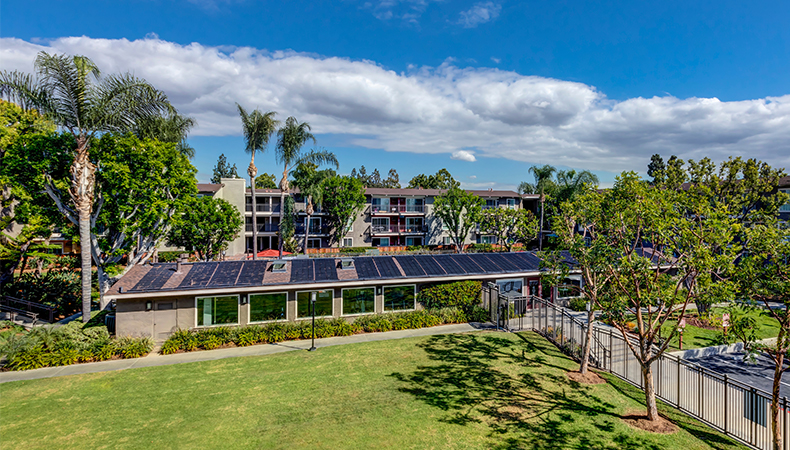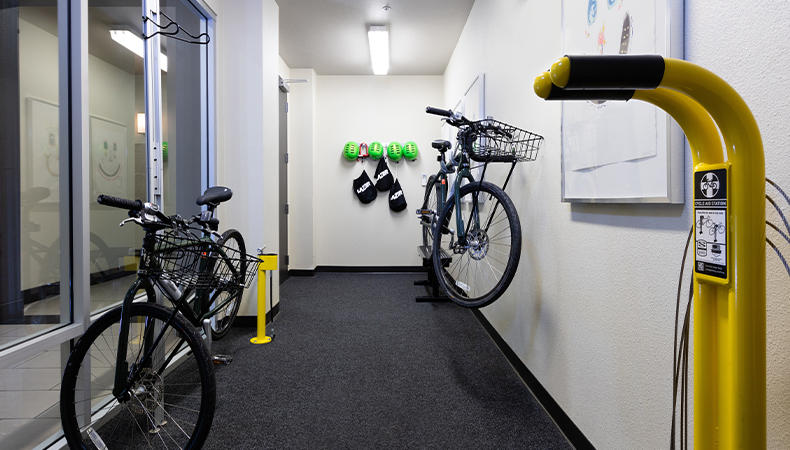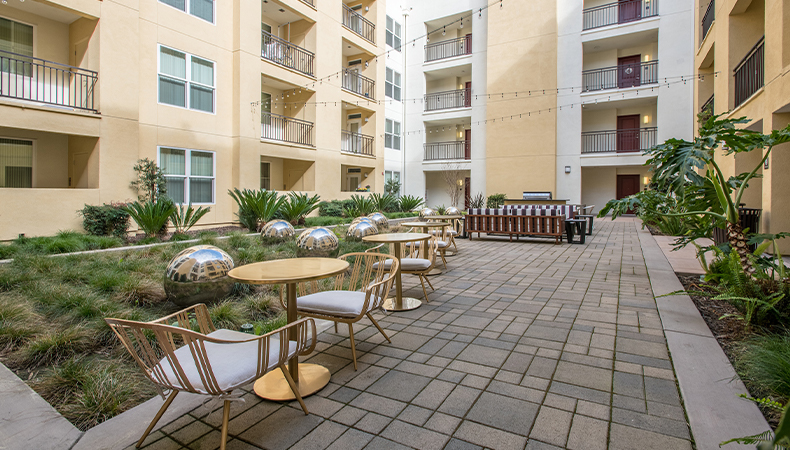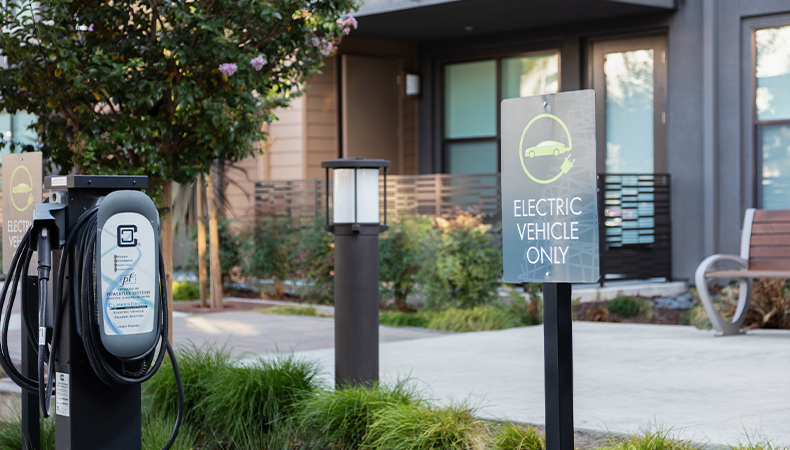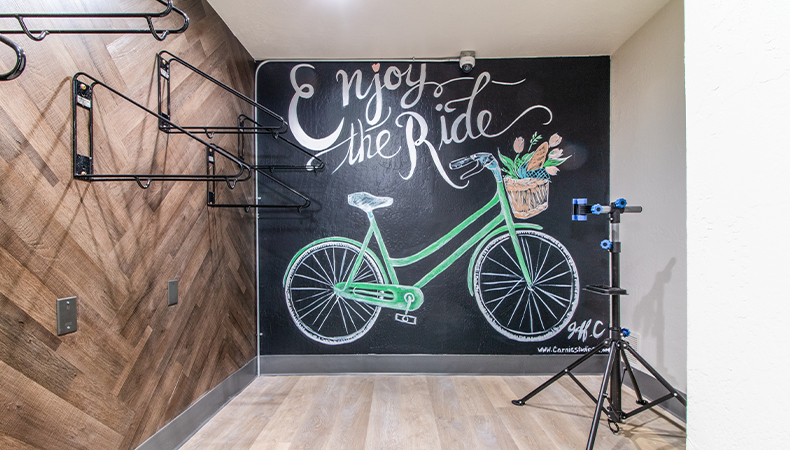 Smart Hot Water Technology
As part of our ongoing commitment to reduce carbon emissions and provide sustainable apartments, Essex uses smart hot water management systems. As of 2020, this technology has been implemented in 128 communities serving over 30,000 eco-friendly apartments. This innovative smart technology platform captures, analyzes, reports, and adjusts to the specific hot water needs of each sustainable living community, reducing system runtime and providing energy savings. In 2020 alone, we saved over 654K therms of gas usage, reducing our greenhouse gas emissions equivalent to taking 748 passenger cars off the road for one full year.
View our Current CSR Report
Find Your Sustainable Living Community