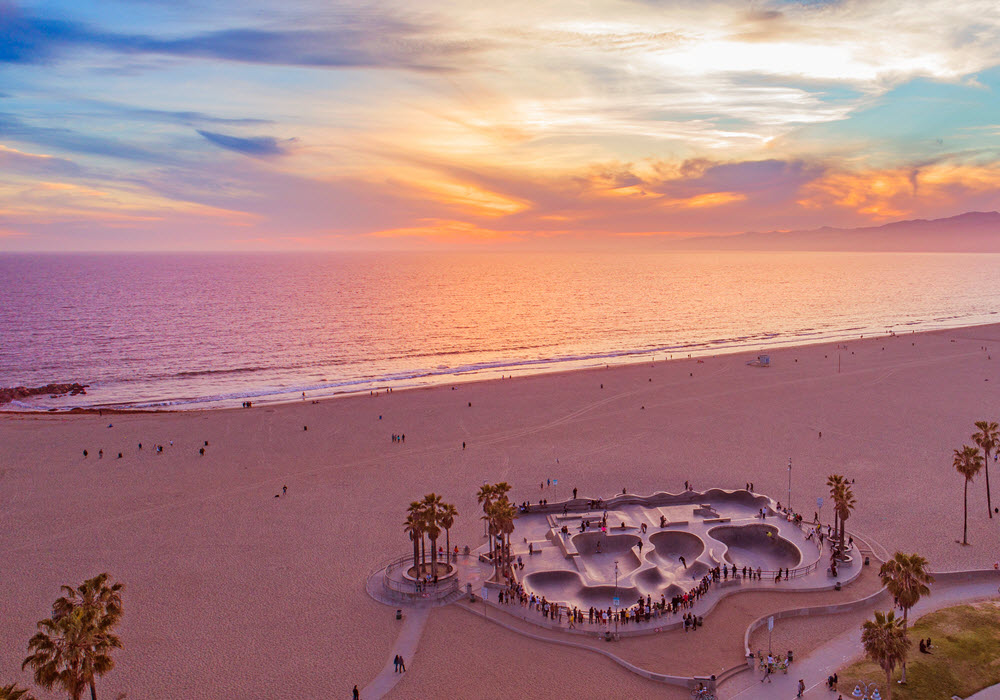 A Guide to the Best Neighborhoods in Los Angeles
With an eclectic collection of vibrant neighborhoods, there are many different ways to find your niche in Los Angeles. From low-key communities with unique hot spots to fast-paced areas scattered with the city's very best dining and entertainment options, LA is the rare city that truly has something for anyone. Here's our neighborhood guide that will help you find your new home in Los Angeles.
Burbank
For a quintessential LA living experience, Burbank is the perfect collaboration between the classic golden age of Hollywood and the energetic new wave that has kept the city on the cutting edge. Home to major media companies like The Walt Disney Studios and Warner Bros., the neighborhood is renowned for being a longtime hub for TV and movie filming, including everything from Casablanca and Grease to recent hit shows like The Big Bang Theory.
Underneath its very famous roots, however, lies a thriving community that is ideal for tapping into some of LA's most exciting features. While the heart of Hollywood is only a brief ride down the 101 away, the neighboring Verdugo Mountains and Griffith Park combine for a spread of great hikes that offer stunning views of Downtown Los Angeles. Burbank is also known for its exemplary mix of dining experiences, with vintage diners like Bob's Big Boy blending with more contemporary locales like the Chained Rabbit and the Crystal View Lounge. Though you have effortless access to other hubs of Los Angeles thanks to two Metrolink stops, Magnolia and San Fernando Boulevards both showcase plenty of nightlife right in the Downtown Burbank area. Bob Hope Airport (Hollywood Burbank Airport) also makes traveling in and out of Burbank dramatically easier without having to rely on LAX.
Whether you want a cozy neighborhood to settle into or you're eager to explore the rest of LA, Burbank continues to boast some of Los Angeles' best living options.
East and West Hollywood
Diving right into LA's hippest culture is accessible from either East or West Hollywood though they both have a distinct vibe and unique set of features. In West Hollywood, you'll be right in the heart of some of the most popular nightspots as well as LA's very best restaurants — complete with enough entertainment options to make your head spin. The neighborhood also has a nice combination of housing possibilities. From chic and upscale apartment complexes to more modest accommodations ideal for newcomers just getting set up in LA, West Hollywood is known for its unparalleled energy and for being the place of Hollywood dreamers, which continues to make it a excellent option for anyone hoping to experience prototypical Los Angeles.
On the other side of tourist-driven central Hollywood, East Hollywood offers a more relaxed atmosphere. In addition to being a great launching point for LA, it also has a stunning selection when it comes to international cuisine, from Korean and Peruvian hot spots to just about any other type of delicacy that you can think of. East Hollywood's Art Deco buildings also give the area a vintage look, and it even has one of the best parks in the city courtesy of Barnsdall Art Park. Affordable, packed with things to do, and well-connected to some of LA's biggest icons, both East and West Hollywood make it easy to get in tune with the city.
The Hollywood area also makes for easy connection with some of the other hip neighborhoods of LA, including Silver Lake and Koreatown. Known for its indie stores, street art, and very laid-back lifestyle Silver Lake features a thriving little community loaded with artists, hipsters, and foodies that have helped make it one of the coolest neighborhoods of LA for quite some time. Only a couple miles south from Silver Lake or East Hollywood, Koreatown is where you can find all sorts of chic night clubs, shopping centers, and some of the best food in the city featuring cuisine from a variety of different cultures and traditions.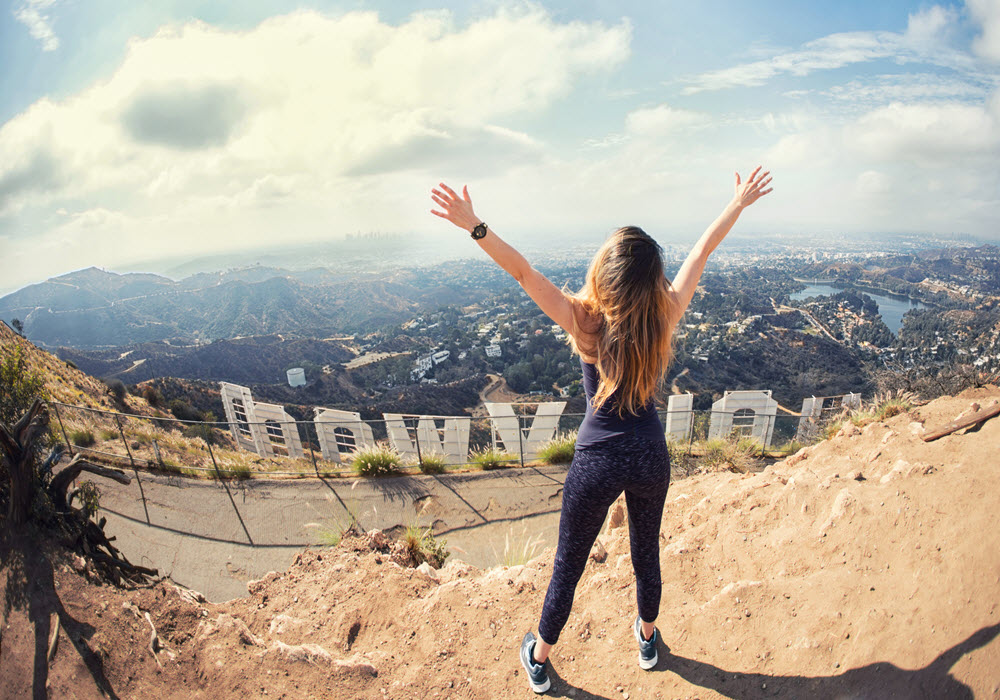 Glendale
Ranked by Business Insider as the best neighborhood in LA for families, Glendale has a nice mixture of features that exemplify the Los Angeles living experience. With stunning outdoor malls like The Americana at the Brand and a collection of museums, theaters, and galleries, Glendale caters to a wide range of ages and interests while also having great access to parks and hiking trails. Glendale is also very well known for having outstanding food from around the world mainly thanks to acclaimed Middle Eastern restaurants that regularly bring in patrons from all over the city. Glendale continues to be a terrific all-around option for LA living.
Pasadena
Much more than just a great college town, Pasadena has it all. While UCLA's very famous Rose Bowl offers one of the best sports atmospheres in LA, Pasadena has an eclectic combination of shopping districts, great restaurants, and state-of-the-art museums. Though Old Town Pasadena does have its traditions, it also has a distinct modern flair complete with everything from high-end shopping and creative restaurants to popular speakeasies. For outdoors lovers, Eaton Canyon offers a sprawling natural preserve that is home to great hikes, magnificent views of the San Gabriel Mountains, and a 40-foot waterfall that draws visitors from all over LA during the peak seasons. The Tournament of Roses Parade every New Year's Day is also one of the most famous parades in the entire country.
In addition to big events and top-tier dining/entertainment, Pasadena is known for its thriving art scene and for being a bit of a brain factory. The Norton Simon Museum and Huntington Library both have extensive art collections to go with a range of regular events that make them integral parts of the community. The library's botanical gardens also represent one of the most beautiful leisure spots in the greater San Gabriel Valley (or LA as a whole). The internationally famous Jet Propulsion Laboratory has also been on the front lines of NASA innovation for generations, making it both a major local employer and the home to a celebrated science museum. Pasadena is so well known for its scientific innovation that the house that Doc Brown of Back to the Future lived in (the Gamble House) is one of the icons of Pasadena.
Downtown LA and Arts District
Arguably the neighborhood most on the rise, the downtown area continues to go through an exciting resurgence fueled by celebrated restaurants and a long list of unique meeting points. Well connected to other neighborhoods through the Metro and bus lines, Downtown LA has seen a major uptick in retail business and new living options that have helped to transform the entire area. Its entertainment options are also nothing shy of staggering, with the STAPLES Center and LA Convention Center combining with an impressive collection of theaters catering to a wide range of musical and artistic interests.
On the eastern side of Downtown LA, the Arts District is also a must-see part of Los Angeles and a great place to call home. In addition to a tremendous local arts scene, the Arts District is known for hip cafes and gastropubs as well as multi-faceted hot spots like the Grand Central Market, which has a calendar that is always loaded with popular events and game nights.
Long Beach:
Regularly listed as one of the most walkable neighborhoods of LA, Long Beach is a classically Los Angeles beach community that also has its own unique flavor. With a revitalized waterfront and a bevy of interesting pockets worth checking out, the city within a city has a beautiful combination of historic sites and modern living, catering to many different interests (and income levels).
Though Long Beach is particularly known for its industrial roots and status as a major West Coast port, it also boasts an exciting network of neighborhoods that provide plenty of living options. In the Naples-Marina area, Venice-modeled canals lead to the Alamitos Bay to form the backdrop of tranquil living pulled back from the hustle-bustle. Another popular neighborhood, Bixby Knolls, has a tight-knit community feel complete with vintage California single-family homes as well as contemporary apartments. In Belmont Heights, formerly a separate city, there is a nice residential and commercial mix, making it a great Long Beach option filled with plenty of shopping, entertainment, and job opportunities. It's also right down the street from Junipero Beach.
Near the top of the list of things to do in Long Beach, the El Dorado Nature Center is a popular oasis filled with lakeside paths, sports fields, and playgrounds. Meanwhile, the Rainbow Harbor and Shoreline Village is an exciting harborside meetup loaded with restaurants featuring some of the best seafood throughout Los Angeles. Though transportation to other neighborhoods can get tricky depending on the time of day, Long Beach is connected to downtown LA courtesy of the Metro blue line, making it a great option for commuters who want to live near the water.
Westside
For those who imagine sprawling beaches when thinking of Southern California, the Santa Monica/Venice area is clearly one of the options worth looking into. The area directly ties you into LA beach culture, has a stunning series of restaurants and hot spots, and is home to the postcard-ready California sunset. Just a few blocks from the water, Abbot Kinney Blvd. has quickly become a huge draw thanks to its incredible array of unique restaurants, bakeries, and long line of food trucks that make it a popular night spot. Directly neighboring Venice and connected to Abbot Kinney, Marina Del Rey offers a slightly more laid-back atmosphere to go with a nice group of apartment and condo options scattered around the marina, which is also within walking distance of Venice Beach.
Only a short trip inland from Marina Del Ray, Culver City is also a terrific neighborhood option for many thanks to its unbeatable location. Culver City residents are close to some of the best beaches in LA County, although commuters also have a head start in the direction of either Hollywood or Downtown LA But even though its access to the biggest features of Los Angeles is a huge benefit, Culver City also has a personality all of its own. With iconic sites like Sony Pictures Studios, unique museums (e.g. Museum of Jurassic Technology), top-rated gourmet burger joints, upscale shopping options, and much more, Culver City is great on its own and as a conduit to the rest of the city.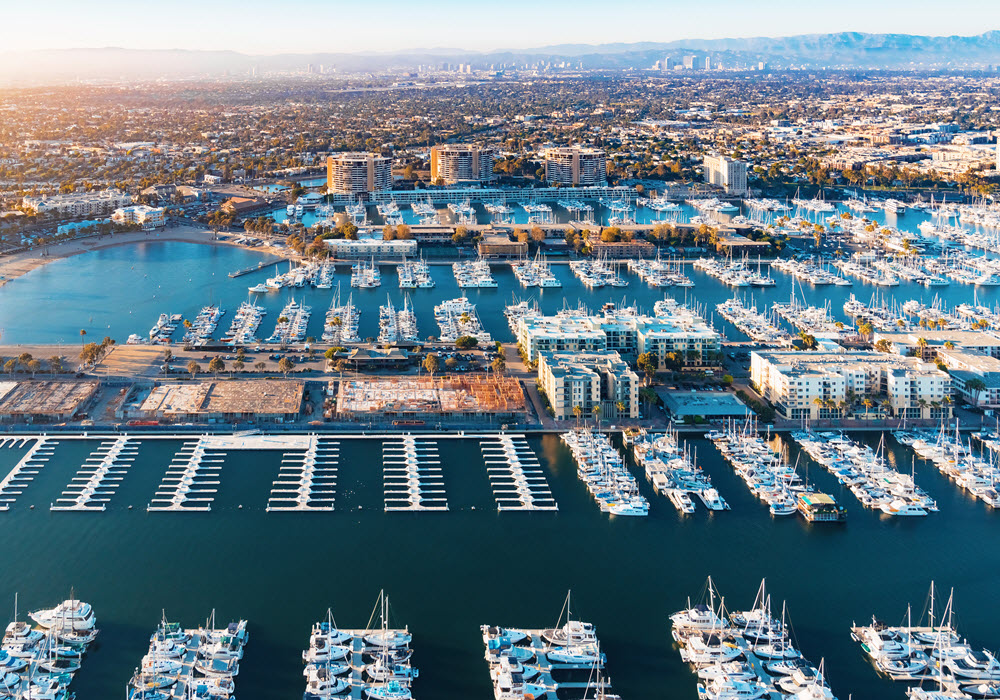 Sherman Oaks
Just north of Beverly Hills and Bel Air, Sherman Oaks offers a suburban lifestyle while still having great access to the other highlights of LA and the San Fernando Valley. Within an impressive slate of housing options, contemporary apartment complexes blend with the traditional LA architectural roots that the area is famous for. The neighborhood is also known for its many gastropubs and for the massive Sherman Oaks Galleria, which has all sorts of dining and entertainment options and was featured in classic 80s comedy Fast Times at Ridgemont High. The Westfield Fashion Square and The Village at Sherman Oaks Business Improvement only add to Sherman Oaks' reputation as one of the best neighborhoods in LA for shopping and suburban living.
Sherman Oaks also has one of the best sports-recreation facilities in the area thanks to the Van Nuys Sherman Oaks Recreation Center. Complete with tennis and basketball courts, outdoor pools, soccer fields, and a preserve that has hiking trails, the recreation center is a hub of activities that regularly draws residents from all walks of life. You'll also notice a suburban vibe right next door in Encino, where you can find plenty of hip local spots as well as a litany of family-friendly activities. Encino is directly north of Topanga State Park, a 14-acre wilderness area that has mountain and canyon hikes that feature plenty of great LA scenery.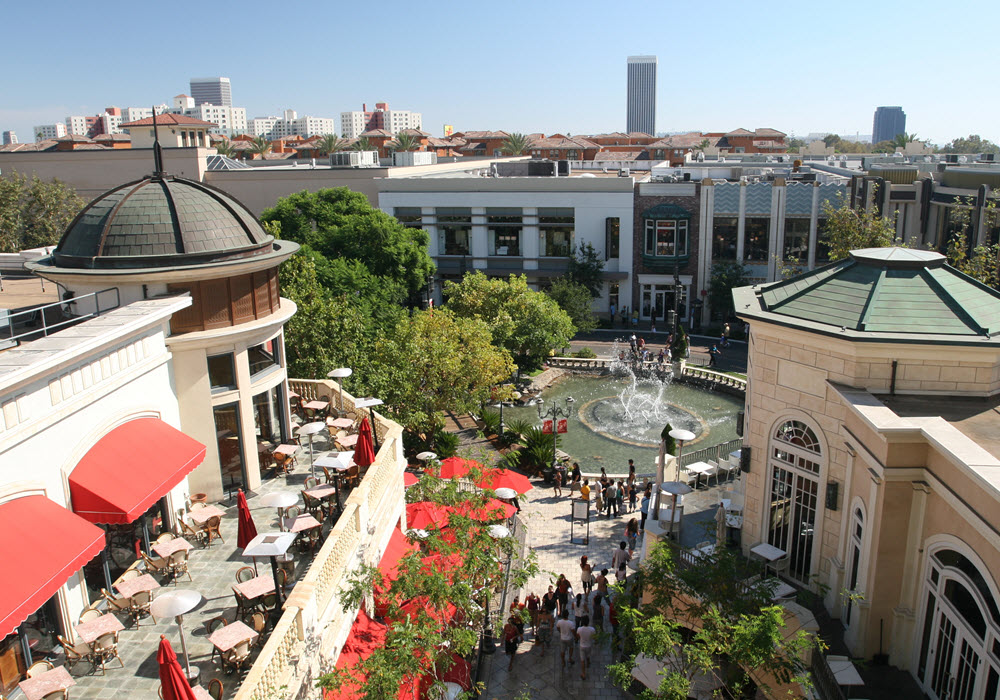 LA Living
The beauty of living in LA is the staggering number of living possibilities at your fingertips. Whether you love to hop around to the most exciting new hot spots or prefer to find a nice little oasis within the greater metropolis to call your home, you're sure to find exactly what you're looking for among LA's many great neighborhoods. Complete with too many iconic sites to list and endless opportunities for fun and excitement, Los Angeles remains one of the premier cities in the world to call home.
Find Your Essex Apartment
Our apartment communities span from Country Villas in Oceanside of San Diego County to Park Hill at Issaquah in the Pacific Northwest in some of the most sought-after locations on the West Coast. Choose from bustling city life, quiet comfort in the suburbs, sun and sand at the beach or outdoor adventures and a wide variety of on-site amenities and floor plans that span from studios to townhomes. Whatever your style and budget, we have a community that's right for you.
Explore our nearly 250 apartments, such as The Blake LA or Wallace on Sunset in Los Angeles, and learn more about current leasing or move-in specials.