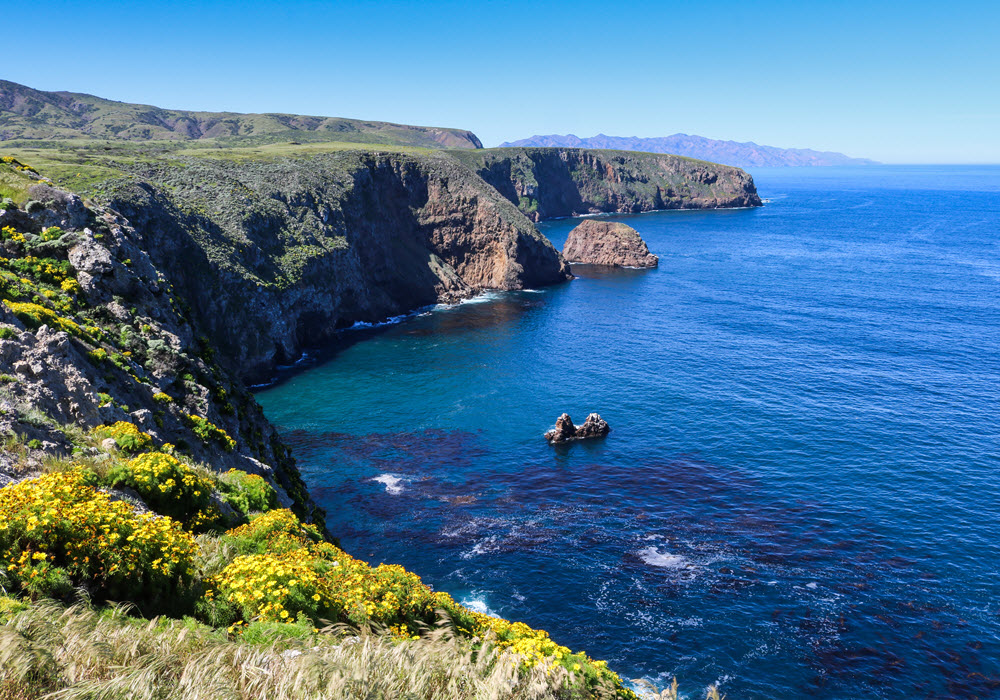 Living in Ventura County: A Real Beach Front Adventure
Bordering the warm and breezy shorelines of the Pacific Ocean to its west and mountainous nature reserves to its east, Ventura County is located in the southern region of California and encompasses well-known cities like Thousand Oaks, Oxnard, Ventura, La Conchita, and more. It is a vibrant and lush region that is known for its laid-back hipster culture, a thriving art scene, and miles of sandy shores that will keep any beach bum happy most months of the year.
Ventura County is sprinkled with centuries-old Spanish mission outposts, ancient tribal monuments that adorn art from thousands of years ago, and even an expansive presidential library named in honor of the late former president, Ronald Reagan. The county in its entirety spans over 2,200 miles and is a place where you can enjoy the comforts of modern living while still appreciating hints of the region's past. Whether you have lived in Ventura County for years or are looking to call this place your new home, read on to learn what this beautiful region has in store for you.
Shopping and Entertainment
While Los Angeles is only a short drive away from Ventura County, you do not need to go far to enjoy all the fun recreational activities that Southern California has to offer. Head over to Ventura's waterfront and check out all the seaside excitement there is to be had at Ventura Harbor Village. This picturesque harborside town center nestles up next to the boat docks and features an assortment of locally owned boutique shops, a carousel ride, an escape room game center, boat and kayak rentals, and more. Pacific View is another local hot spot that is popular among the young and young-at-heart. This indoor shopping mall offers big-box retailers like Macy's, Sears, Target, and JCPenney, as well as an assortment of smaller boutiques and delicious eateries.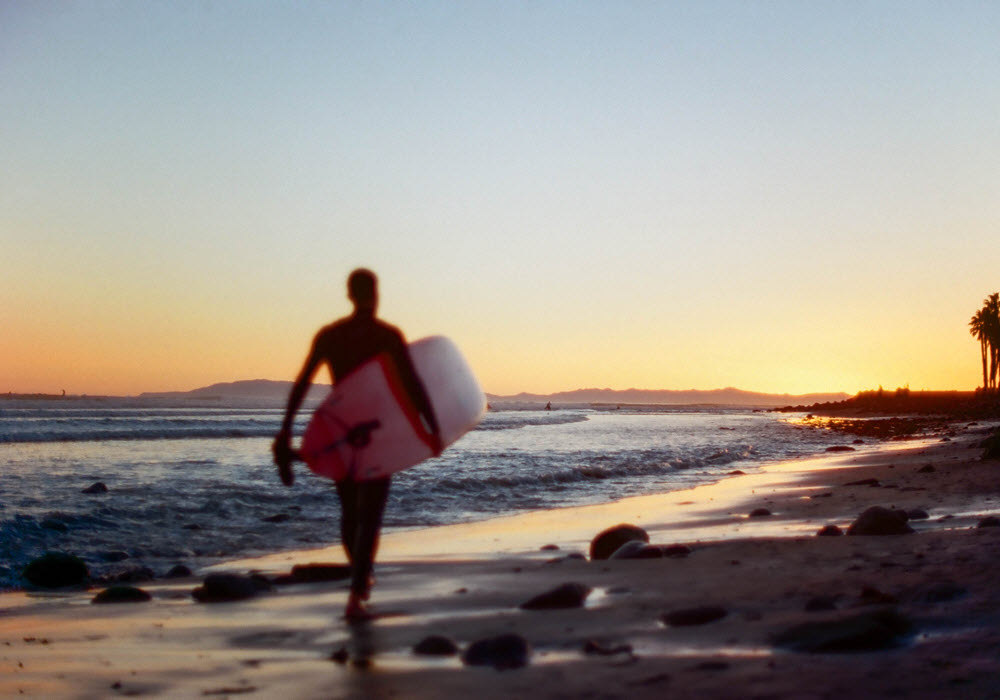 If you have a profound love of history and politics, or just want to experience a piece of the American spirit, venture out to Simi Valley and stroll through the Ronald Reagan Presidential Library. With thousands of temporary and permanent artifacts to explore, plan on spending several hours soaking it all in. At the library and museum, you will find the Air Force One Boeing airliner that was commissioned to transport the president. You will also find a full-size replica of the Oval Office, various Secret Service tools, a piece of the Berlin Wall, and historic artifacts that paint a picture of Ronald and Nancy Reagan's lives and legacy.
Oxnard is a quaint, sun-kissed harbor community where you will find the Carnegie Art Museum. Featuring an ornate Roman-inspired design, this multi-story museum invites visitors to step inside and explore the creative works of local, national, and international artists. This gallery features a variety of traveling collections that focus on contemporary, classic, and abstract visions. Just a short distance away, you will also find the WWII Aviation Museum, also known as CAF SoCal in Camarillo, CA. This museum is home to aircraft that was used in WWII by multiple different countries and showcases the military technology and expertise of the era. After checking out the exhibits, reserve your spot to go up in the air on a historic WWII aircraft.
Taking a Walk in the Wilderness or Along the Beach
Living in Ventura County allows you to get close to nature without venturing far from home. From pristine beachfront boardwalks to lush wilderness trails, this Southern California paradise offers both adventure and a peaceful respite from the busy city life. The most coveted natural recreation attraction of the area is Channel Island National Park. Channel Island National Park consists of five islands that showcase local marine animals, thousands of acres of natural resources, and an abundance of plants and vegetation to admire. While visiting the islands, you can go diving, lay out on the beach, take a boat tour, camp, play on the sand dunes, or hike around the trails.
Mandalay State Beach is located along the shores of Oxnard and provides plenty of sandy areas to lay out a blanket and get your fill of sunshine. It is best known for its bird watching opportunities and sand dunes. At Mandalay State Beach, you can go swimming in the Pacific Ocean and learn about the local habitats while walking or biking along the trails. If you are into yoga, you can sign up for a class taught along the shoreline and experience tranquility while you exercise.
With more than 160 different plant species to admire, Ventura Botanical Gardens celebrates flowers, plants, foliage, and cacti that are native to the region as well as those from climates far away. You can reserve a spot on a guided tour with an expert or admire the plants at your own pace. There are over one hundred acres to explore and new plants are added all the time.
Get some exercise while admiring the beauty of the wilderness at Arroyo Verde Park, just outside of Ventura. This park features several miles of trails within a 130-acre facility that range from easy to difficult. Arroyo Verde Park is a great place to watch wildlife, learn about native vegetation, and relax amid natural scenery. Bring the family along and enjoy the playground and education center located on the property.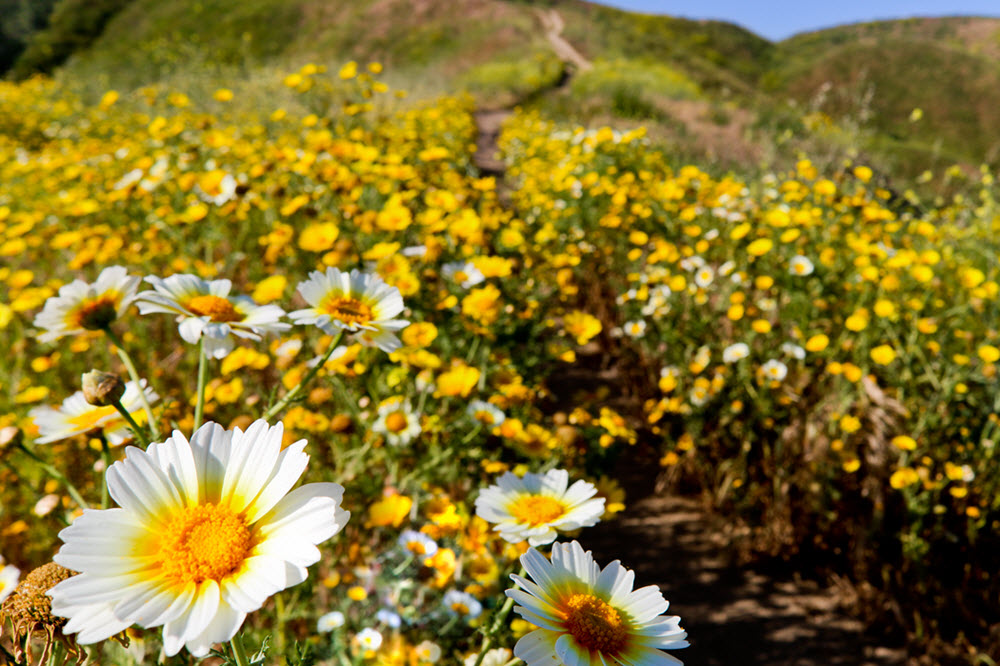 The Best Savory Eats Along the Local Streets
Are you looking for healthy dining options in Ventura County? This area is a culinary powerhouse for people who want to enjoy fine dining while making healthy food choices at the same time. Urbane Cafe is a casual haunt on Telephone Street in Ventura that serves up artisan salads and gourmet sandwiches using fresh and local ingredients. Food from Urbane Cafe can be eaten in the modern and lively seating area or can be taken with you to go.
Nature's Grill, located on Main Street in downtown Ventura, is also a palate pleaser for nature-conscious diners and features an assortment of house-made soups, salads, smoothies, freshly squeezed juice, sandwiches, and Mexican fare. If you have a special occasion to celebrate or want some gourmet seafood offerings, head over to Lure Fish House along the Ventura waterfront. This restaurant has a charming industrial maritime feel to it, and you will find a large selection of fresh-caught seafood options and cocktails on the menu.
For a flavorful, juicy steak with all of the trimmings, book a reservation at Mastro's Steakhouse in downtown Thousand Oaks. Mastro's Steakhouse is a fine dining establishment that offers a warm and ambient atmosphere that is perfect for a romantic date night. The restaurant serves a fantastic surf and turf menu that pairs perfectly with a curated wine list. For more exotic taste buds, Moqueca Brazilian Cuisine in Thousand Oaks does not disappoint. While savoring the complex flavors of South America, you will be entertained by professional dancers moving to traditional music.
Whether you have lived in Ventura County your entire life or are new to the community, a sunny adventure that awaits you. Ventura County is a place where you can step out your front door and find yourself at the beach, on a nature trail, at a delicious restaurant, or connecting with history and art quicker than most people have their morning coffee. Ventura County is one of the most desirable places to live in the region and just may be the perfect place to call your new home.
Find Your Essex Apartment
Our apartment communities span from Mira Monte in San Diego to Pinnacle on Lake Washington in the Pacific Northwest in some of the most sought-after locations on the West Coast. Choose from bustling city life, quiet comfort in the suburbs, sun and sand at the beach or outdoor adventures and a wide variety of on-site amenities and floor plans that span from studios to townhomes. Whatever your style and budget, we have a community that's right for you.
Explore our nearly 250 apartments, such as Pinehurst or Woodside Village in Ventura, and learn more about current leasing or move-in specials.