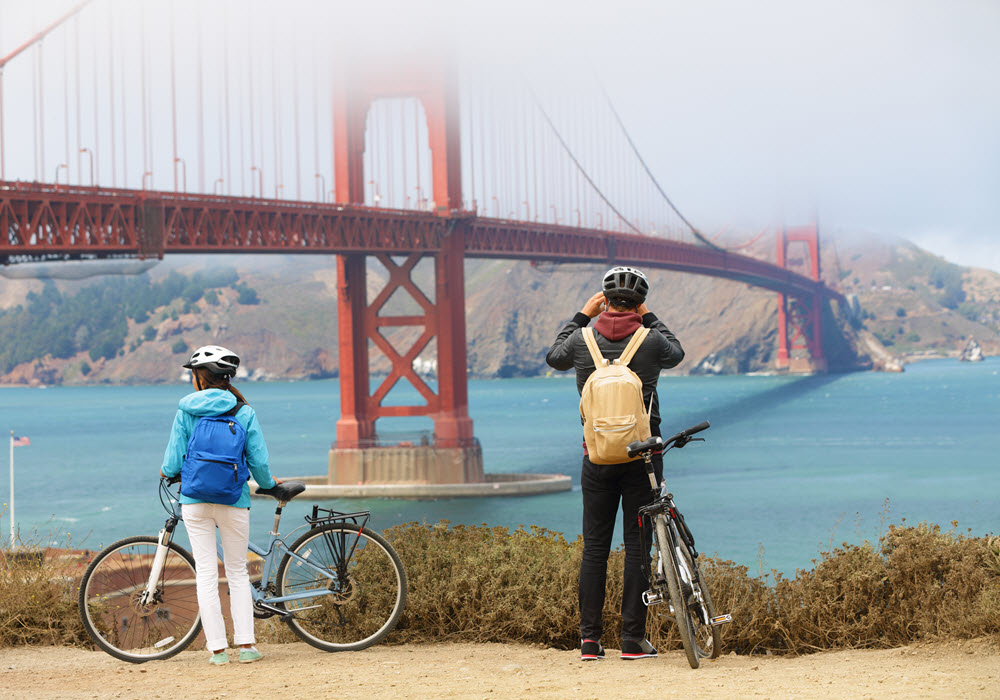 The 7 Best Reasons to Live in San Francisco
San Francisco is known for many things: The Golden Gate Bridge, cable cars rolling up steep hills overlooking the Bay, a bustling Chinatown, and more recently, home to many of the world's most cutting-edge tech companies. If you value a temperate climate, ample economic opportunities, and proximity to an abundance of cultural resources, there's no better place to live. Let's look at the top 7 best reasons to make San Francisco your home!
1. A Wide Choice of Vibrant Neighborhoods
Many view San Francisco as an amazing world-class city. You can just as easily see it as a collection of unique neighborhoods each with their own set of distinct characteristics. Here are just a few of the neighborhoods in San Francisco that are fascinating to explore or a possible choice for your next home.
Sunset
The Sunset District, which is made up of Inner, Outer, and Central Sunset, is the city's most populated section. If you want to be near the ocean, this is the part of San Francisco in which to settle in. In addition to being close to Ocean Beach, you're near Golden Gate Park and the San Francisco Zoo. While the entire city is very walkable, Sunset has some of the best places to stroll (or jog, run, or bike) as you browse many trendy shops or dine in one of the area's hip eateries.
Chinatown
San Francisco is famous for having the largest Chinatown outside of Asia. The Dragon Gate that marks the entrance to Chinatown is, along with the Golden Gate Bridge, one of the city's most photographed landmarks. While being a must-see area for visitors, locals also appreciate the wide selection of Chinese (and, increasingly, expanded Asian ethnicities) restaurants, grocery stores, and bakeries from which to choose. There are also countless shops selling clothing, jewelry, art, and gifts.
Nob Hill
Nob Hill is one of the best places to see some of San Francisco's most elegant architecture. Home to iconic buildings such as Grace Cathedral, the Fairmont Hotel, and lots of historic mansions, this is a great place to walk (though, as the name implies, it is hilly) or take a cable car. Speaking of cable cars, Nob Hill is also where you'll find the Cable Car Museum.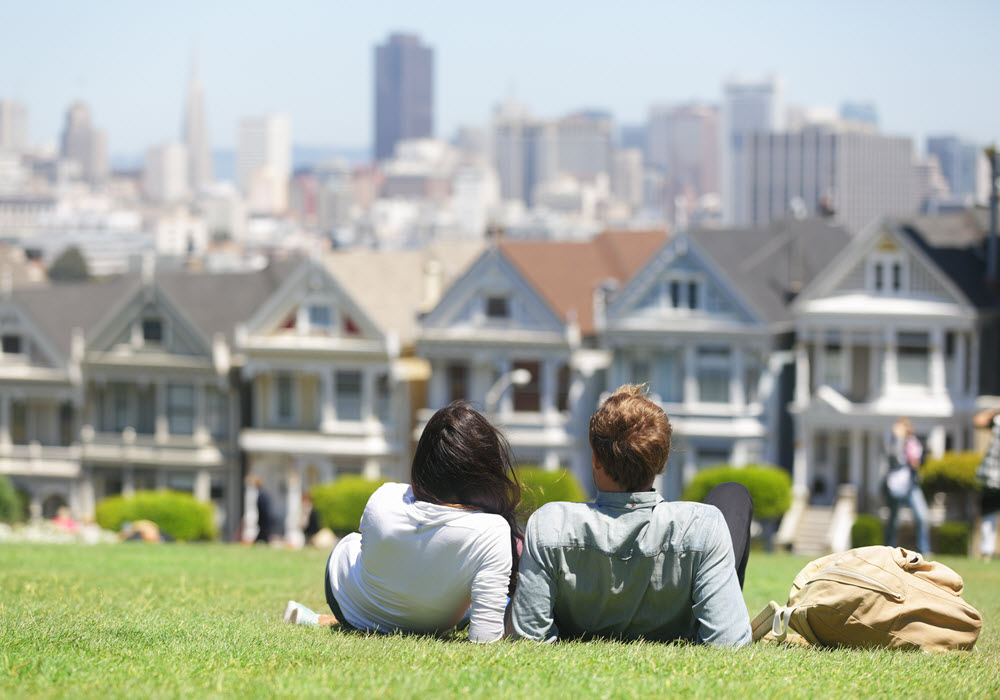 North Beach
Bordering Chinatown, North Beach is another distinctive neighborhood with a rich history. Originally an Italian district, you can still find some of the city's best pizza and other Italian food here. It's also home to City Lights Books, founded in 1963 by poet Lawrence Ferlinghetti and one of the central hubs of the Beat Generation.
Haight-Ashbury
Famous as one of the central spots of the 1960s counterculture, Haight-Ashbury preserves its hippie tradition with its myriad of boutiques, thrift shops, cafes, restaurants, bookstores, and other interesting places to shop and browse. It's also right next to Golden Gate Park.
2. You're Right Next to the East Bay
The East Bay, which includes Oakland, Berkeley, and several smaller cities, is an especially valuable resource to anyone who lives or spends time in the San Francisco Bay Area. Oakland, San Francisco's neighbor to the east, is known for Jack London Square, jazz and other music clubs, and a growing foodie scene. Berkeley, another iconic counter cultural neighborhood, is home to the University of California as well as Telegraph Street, which is full of shops, restaurants, cafes, and a few gigantic used bookstores.
If you prefer to live in a somewhat more tranquil area, the East Bay has lots of smaller cities worth checking out, such as El Cerrito, Emeryville, Albany, Richmond, and many others. There's a great deal of back-and-forth between San Francisco and the East Bay. It's easy to travel between the two by car (via the Bay Bridge) or by taking BART (Bay Area Rapid Transit).
3. Walking and Biking Trails
San Francisco has always been a city that's great for walking. In addition to its many walkable neighborhoods, the entire Bay Area has recently expanded its network of walking and biking trails. These are especially convenient in some of the East Bay cities. You can, for example, walk or bike between Richmond and Berkeley on a trail that follows the BART tracks. This is actually part of a larger plan, the San Francisco Bay Trail, which is a 500-mile walking and biking trail surrounding the entire Bay Area. If you like biking, you don't even need to own one while living in the area, as bike-sharing apps make bikes available nearly everywhere and at a reasonable cost.
4. It's a Foodie's Paradise
Few places offer the diversity and quality of food that you'll find in the Bay Area. Aside from restaurants of every description, there are lots of farmer's markets, food trucks, and specialty grocery stores. If you want to sample world-class restaurants, some of the most renowned are in the Bay Area. Goop publishes a helpful selection of suggestions in its San Francisco Foodie Guide, including Chez Panisse, Saison, The Progress, and a multitude of others.
If you prefer to do your own cooking, you also have endless options. Korean, Indian, Mexican, and lots of other ethnic grocery stores are easily accessible, and you'll find Whole Foods and Trader Joe's everywhere. It's hard to keep up with all the farmer's markets! You can find one in (or very close to) almost every Bay Area neighborhood.
5. Innovative Tech Companies
Silicon Valley, the part of the Southern San Francisco Bay area that includes San Jose, Palo Alto, and Sunnyvale is home to some of the world's largest tech companies such as Apple, Oracle, Adobe, Intel, eBay, and many others. However, many other tech and internet companies, including Airbnb, Lyft, Twitter, and Pinterest, are located right in San Francisco.
The entire Bay Area is a hub for some of the country's most innovative businesses. In addition to tech and internet companies, industries such as finance, media, and entertainment maintain a strong presence. This is good news for anyone looking for jobs, investors, or business partners. There's no better place in the world to connect with some of the biggest movers and shakers of the digital economy.
6. Golden Gate Park
Golden Gate Park is more than just another urban park. It's a crucial part of San Francisco, an incredibly varied green space right in the heart of the city. With over 1,000 acres of trails, fields, activities, lakes, and play areas, this park has something to offer everyone. You can rent a bike, play frisbee, visit the California Academy of Sciences or the de Young Museum, take a boat ride, or admire the beautiful plants and flowers at San Francisco Botanical Garden. There are also many children's activities, such as the famous carousel built in 1914.
Golden Gate Park has many festivals and other special events throughout the year, including the annual Hardly Strictly Bluegrass Festival, one of the nation's largest bluegrass festivals. Another notable event is Outside Lands, a summer festival that has a wide selection of music, food, art, comedy.
7. Amazing Day Trips
If you live in the San Francisco Bay Area, you have an incredible choice when it comes to day trips and weekend destinations. Here are just a few highlights.
Wine Country. Napa Valley is world-famous for its vineyards as well as its picturesque landscape. One of the most convenient ways to sample some of the wineries and other attractions here is to get aboard the Napa Valley Wine Train.
Big Sur. This 90-mile stretch of ruggedly beautiful coastline was memorialized in Jack Kerouac's novel Big Sur. It's one of the best places in California for scenic drives and photo ops.
Yosemite National Park. To call Yosemite a day trip is perhaps stretching it a bit as it's a 4-hour drive. If you really want to do justice to this wondrous national park, you should spend at least a weekend. Here you can take in views of El Capitan and Half Dome and admire the ancient giant sequoia trees. There are lots of hiking trails and, for the more adventurous, spots for rock climbing.
Carmel-by-the-Sea. An idyllic beach town on the Monterey Peninsula, Carmel-by-the-Sea is known for its boutiques, art galleries, restaurants, and scenic views. Be sure to check out historic sites such as Tor House and the Carmel Mission Basilica.
The San Francisco Bay Area is one of the country's most culturally rich and exciting places to live. It combines traditional charms such as the many missions, churches and old mansions scattered around the city with the very latest innovations in technology. If you're searching for a place to live in San Francisco or a neighboring city, Essex has a wide variety of apartment homes to choose from. Take a look at MB360 Apartments or Fox Plaza Apartments!