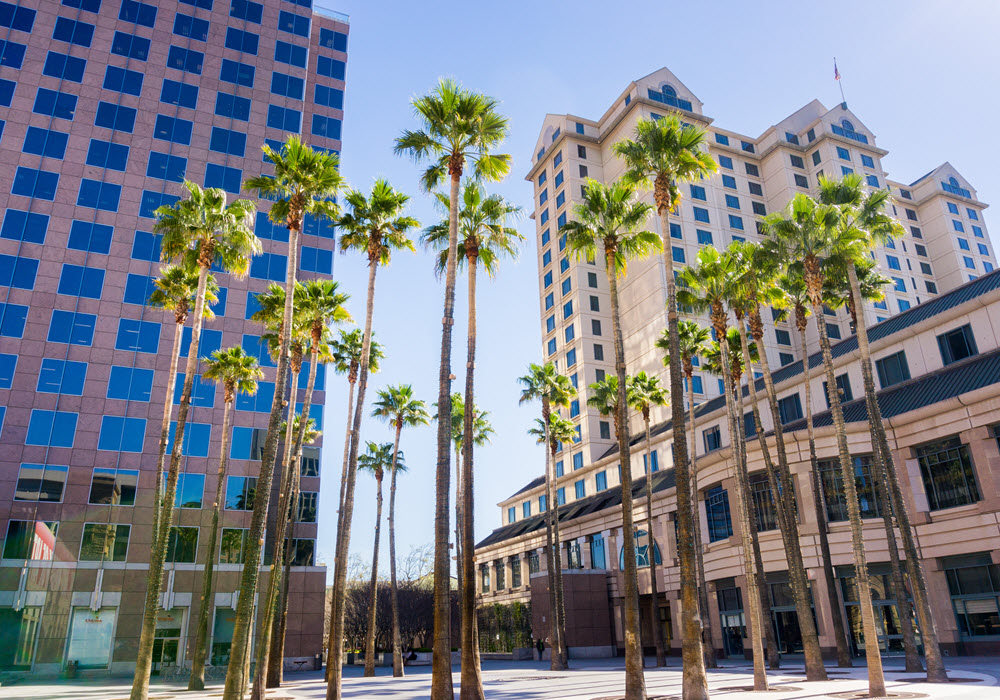 The Best Aspects of San Jose Living
As the third most populous city in California, San Jose offers all of the attractions and opportunities you would hope to find in a large city. At the same time, San Jose's cozy but bustling neighborhoods offer a welcome retreat to residents and visitors seeking a temporary departure from San Jose's higher-traffic areas. Below is a look at some of the many reasons why San Jose has been recognized by U.S. News & World Report as one of the nation's best places to live.
A rich history
San Jose's allure begins with its rich history. Founded on November 29, 1777, San Jose was the first town within the Spanish colony of Nueva California and was originally named "El Pueblo de San Jose de Guadalupe" in honor of St. Joseph. As San Jose gained traction as a farming community in the 1800s, it served as California's first capital in 1850 when California became an official state.
With their charming Spanish stucco homes and vintage cottages, neighborhoods such as Willow Glen and The Rose Garden capture San Jose's fierce commitment to preservation. Landmarks such as Peralta Adobe, the Rosicrucian Egyptian Museum, and the Winchester Mystery House offer a glimpse of life in San Jose generations ago and are popular gathering spots for residents and visitors alike.
A nationally ranked airport
"By the end of 2018, Mineta San Jose International Airport — SJC to the travel-savvy — could see a total of 14 million passengers for the year. If that comes to pass, it would signal a high point for the airport — a peak it hasn't seen since August 2001…SJC is growing nearly three times faster than the other two Bay Area airports. It's ranking nationally for everything from on-time departures to airport facilities."
– Mary Johnson, Silicon Valley Business Journal
San Jose is a home and destination for business and leisure travelers alike. Whether you are a homebody who travels occasionally or a frequent flyer, you will appreciate the superb service offered by the Norman Y. Mineta San Jose International Airport. Here are just a few reasons why the San Jose International Airport is breaking records and attracting more travelers than ever:
An 86% increase in nonstop flights to destinations across the globe
A top-ten rating for on-time departures, with over 80% of flights leaving on time
Expansion into eleven international markets with more on the horizon
Outstanding airport facilities, including an award-winning passenger lounge
Fantastic sports
San Jose is known for its world-class sports. In fact, San Jose was selected from interested cities across the United States to host the 2019 College Football Playoff (CFP) Championship Campus in January of 2019. San Jose was selected for this championship event because it has the atmosphere and resources to accommodate the 100,000 to 150,000 fans who are expected to attend the championship game. Here are some of the reasons why San Jose is a sports lover's dream:
San Jose is home to three professional sports teams: Pro sports aficionados can be part of the excitement of the San Jose Sharks (National Hockey League), the San Jose Giants (Baseball), and the San Jose Earthquakes (Major League Soccer).
College basketball games: Hoops lovers can enjoy cheering on area teams such as the San Jose State Spartans, the Stanford Cardinal, or the Santa Clara Broncos. Each school features a men's and women's basketball team.
San Jose Fairdowns OTB: California is home to some of the nation's top racehorses. Located on Old Tully Road, San Jose Fairdowns offers residents an opportunity to watch and wager on area horse races and enjoy simulcast action from across the country.
A vibrant economy
San Jose is a major part of Silicon Valley, which is home to Apple, Google, Facebook, and some of the world's most prominent electronic manufacturers and aerospace companies. Additionally, the region's agricultural history has paved the way for canneries, food-processing centers, and an overall increase in food-related employment. The city's upbeat economy has resulted in San Jose having one of the lowest rates of unemployment and the fastest year-over-year increases in employment in the nation at 3.3%.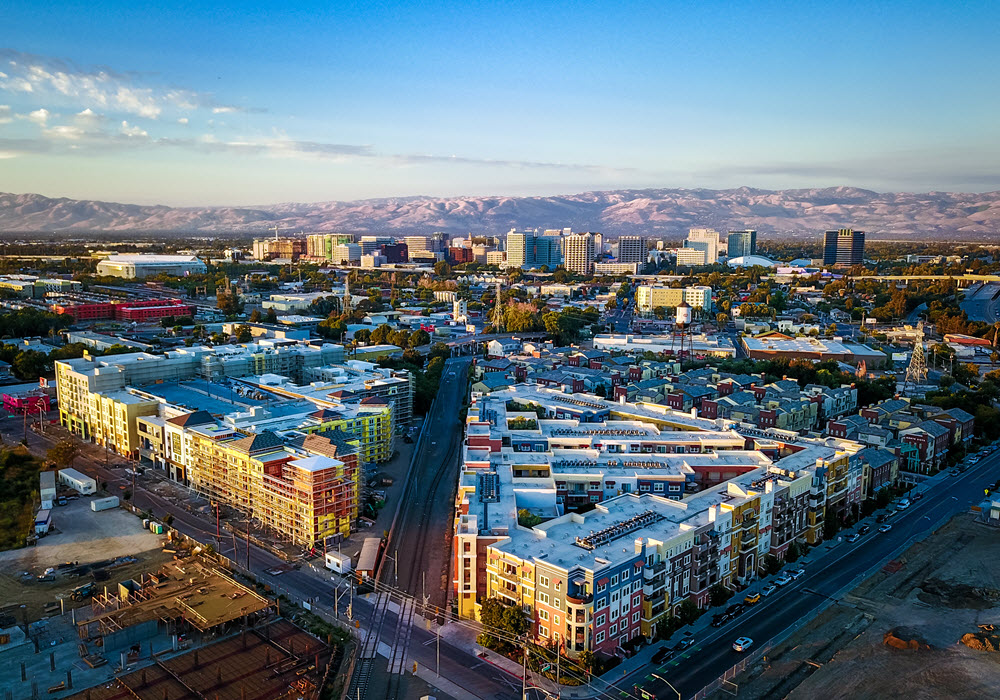 Stellar weather
A warm, sunny environment is a major selling point for residents and vacationers seeking an escape from cold, rainy weather. According to Best Places, San Jose is among the most desirable places to live in part because it has a very high comfort index of 82 out of 100. This is nearly 30 points above the national average comfort index of 54. This index reflects the following weather statistics:
Little Rain: San Jose receives an average of only 17 inches of rain per year, which is 22 inches less than the U.S. average of 39 inches
Lots of Sunshine: There are approximately 257 sunny days each year versus the National average of 205 days of sunshine per year
Moderate Temperatures: The average high in July is 83 degrees and the average low in January is 41 degrees.
Top-Notch schools
San Jose is home to some of the top schools in the United States. Recently, San Jose's Leland High School on Camden Avenue was recently awarded a gold medal by U.S. News and World Reportfor their exemplary college readiness efforts and student participation in Advanced Placement courses. Upon graduation, some college-bound students choose to stay in the San Jose region to attend one of the area's top colleges and universities:
Stanford University: Stanford ranks among the top three private colleges and research institutions in the United States. Popular majors include engineering, computer science, and biology. Stanford is known for its beautiful, sunny campus, which spans over 8,000 acres. Stanford also boasts a large number of student organizations and sports programs.
San Jose State University (SJSU): SJSU is the oldest public university on the West Coast. It attracts many students who aspire to work in Silicon Valley, earning the motto "Powering Silicon Valley." With reasonable in-state tuition rates, SJSU's student body is now over 30,000.
Santa Clara University: Ranked the 13th best university in the West by Forbes, Santa Clara University is the oldest institution in California, and it has a low student to faculty ratio. The university offers 50 majors is home to the Miller Center for Social Entrepreneurship.
A strong focus on healthy living
San Jose is ranked among the ten healthiest cities in the United States. San Jose is full of people who are committed to maintaining a healthy lifestyle. At least 90% of residents are non-smokers, and 85% engage in regular physical activity, making San Jose an ideal place for health-conscious people to live and raise healthy children who value their well-being.
Given the city's impressive focus on healthy living, it is no surprise that San Jose is host to the FitExpo. The FitExpo attracts thousands of fitness aficionados from California and across the United States. The event is family-friendly and provides attendees with the opportunity to do the following:
Learn about cutting-edge health and wellness products
Participate in free fitness classes
Watch live fitness competitions
Take part in healthy cooking demonstrations
Meet fitness celebrities from across the United States
San Jose is also home to an impressive array of parks and recreation sites. Currently, there are over 1,000 different leagues and groups of active Californians of all ages who participate in organized fitness activities and recreational events that are part of the San Jose Parks, Recreation and Neighborhood Services Registration System.
A trailblazing approach to living
San Jose has a history of being the first city in the country (or the world!) to introduce a groundbreaking concept, structure, or way of life. This tendency to be a "pioneer city" makes San Jose an exciting place for entrepreneurs and thrill-seekers to live. Here are just a few of the many "firsts" for which San Jose is famous:
San Jose is home to the first radio broadcasting station
The first auto manufacturing plant west of Michigan opened in San Jose
The first west coast skyscraper was built in San Jose
San Jose is home to the first "Little Italy"
The tallest free-standing light structure in the United States is in San Jose
More recently, San Jose leaders launched the "Race for Climate Smart Sustainable Development," which was proactively developed to "mobilize neighborhoods, businesses, and building owners to drastically increase investment in renewable energy, reduce car emissions, decrease water consumption, and to make rapid increases in energy efficiency." This initiative is part of SDG Compacts, which strives to align local-global incentives and bolster economic growth in the area.
The Bottom Line
San Jose offers an unparalleled combination of beautiful weather, exciting sports, exemplary schools, and a constellation of charming neighborhoods. Whether you are a longtime resident looking to rediscover the area's best attractions or a newcomer who is looking forward to creating a new home for yourself, San Jose has much to offer in the way of sports, career opportunities, and leisure activities.
Find Your Essex Apartment
Our apartment communities span from Cambridge Park in San Diego to Bothell Ridge in the Pacific Northwest in some of the most sought-after locations on the West Coast. Choose from bustling city life, quiet comfort in the suburbs, sun and sand at the beach or outdoor adventures and a wide variety of on-site amenities and floor plans that span from studios to townhomes. Whatever your style and budget, we have a community that's right for you.
Explore our nearly 250 apartments, such as 360 Residences or Bella Villagio Apartments in San Jose, and learn more about current leasing or move-in specials.