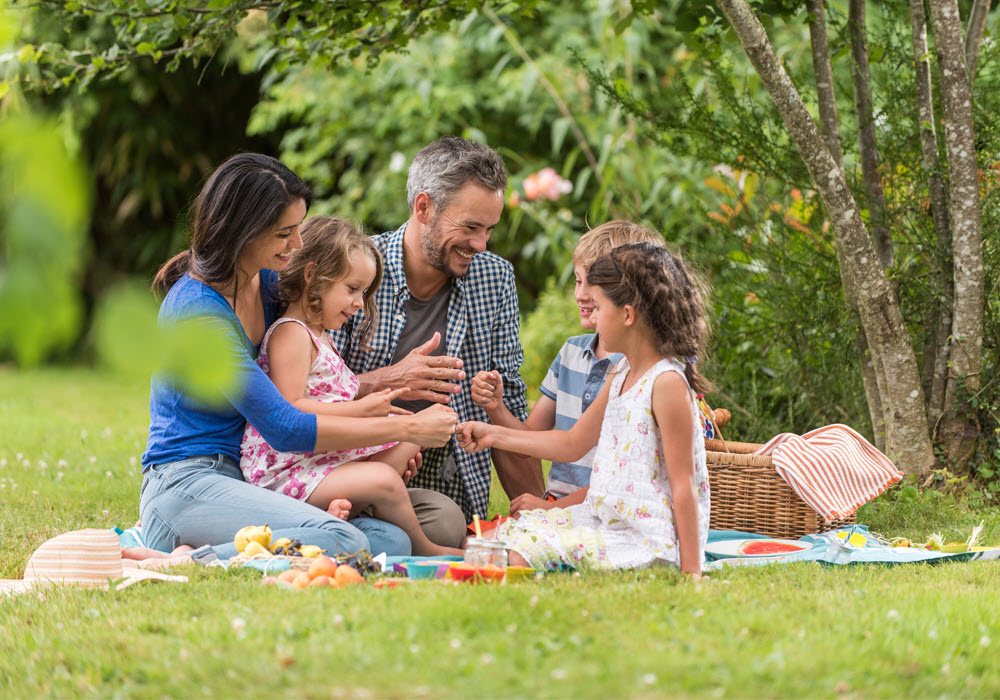 3 Easy Summer Recipes to Make at Home
Summer cooking should consist of a few key ingredients: outdoor dining, easy recipes, as little cooking as possible, and trying to keep your oven in "off" mode. Adding a picnic to your weekly plans is the perfect way to enjoy these long days and warm nights.
Our friends at Big City Chefs have put together three easy summer recipes to make at home and enjoy al fresco with the warmer summer weather. So, pack up a blanket and head to your nearest park, trail or outdoor space for picnicking with these fan favorites in tow.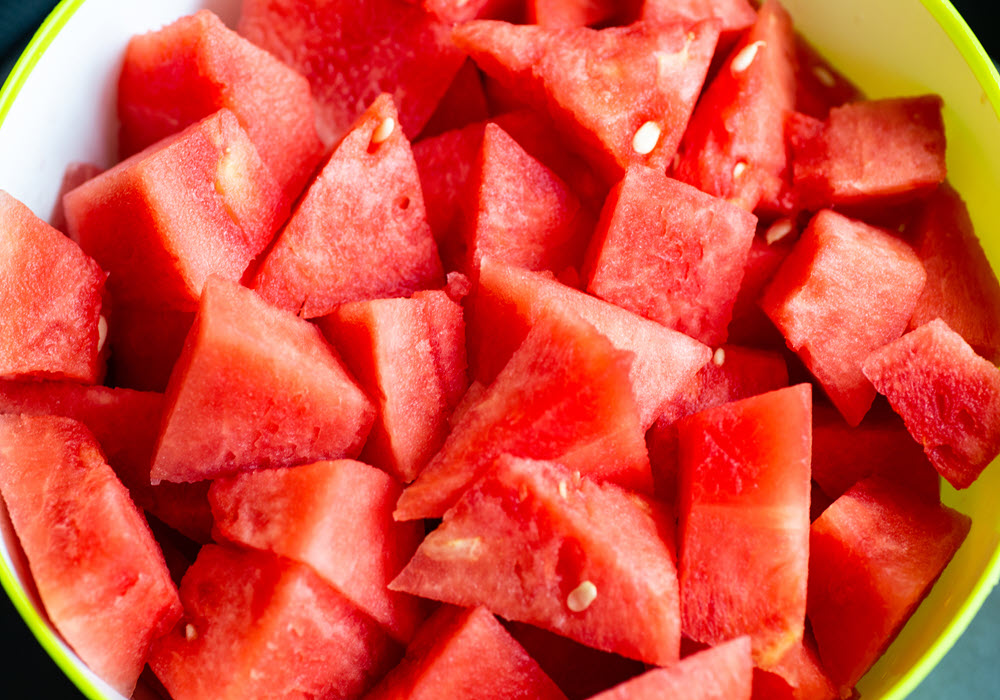 Summer Salad
This refreshing summer salad created by Chef Geordie is packed with flavorful nutrients and has a great balance of sweet, salty and herbaceous flavors. You can serve it cold or at room temperature, which makes it easy to take on the go!
Ingredients
1 cup watermelon, diced
½ cup blueberries
4 sprigs basil, chopped
1 sprig mint, chopped
½ cup feta cheese, crumbled
¼ cup red wine vinegar
¼ cup olive oil
1 tbsp. honey
Preparation
In a large bowl, mix watermelon, blueberries, mint, basil and feta cheese. To make the dressing, whisk together olive oil, honey and vinegar in a separate bowl until smooth. Drizzle dressing over salad and serve.
Shrimp Boil Potato Salad
A recipe inspired by Chef Mike's time spent working in restaurant kitchens in New Orleans, this flavorful potato salad combines familiar ingredients with a creole flair. If you're taking this to a party or picnic, be sure to keep it cold in an airtight container covered with ice packs.
Ingredients
1 cup Zatarain's seafood boil
1 lemon, cut in half
3 pounds red potatoes
3 ears corn on cob, shucked
2 pounds shrimp, peeled and deveined
2/3 cups celery, minced
1 sweet onion, minced
2 tbsp. creole mustard
½ cup mayonnaise
3 tbsp. white wine vinegar
½ bunch flat leaf parsley, chopped
Salt and pepper, to taste
Preparation
In a large pot, bring 3 quarts of water to a boil. Add seafood boil and lemon halves. Add potatoes and cook for 10 minutes until almost soft. Add corn and shrimp to the water and cook for 4 – 5 minutes until shrimp are slightly pink and cooked through. Drain potatoes, corn and shrimp, and let cool.
In a small bowl, whisk together mustard, mayonnaise, red wine vinegar, parsley and salt and pepper, to taste. Set aside.
Once cooled, dice the potatoes and add to a large bowl. Cut the corn kernels off the cob and combine with potatoes. Add celery, onions and shrimp to the bowl and toss all ingredients with dressing until combined.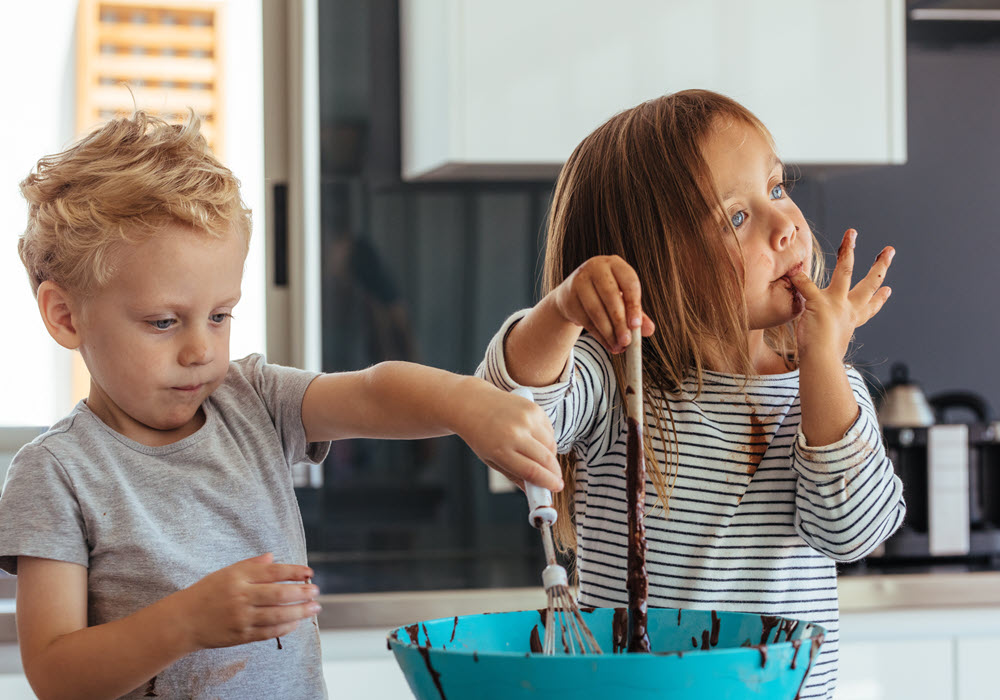 No Bake Gluten-Free Chocolate Pie
What's summer without a chocolate pie? This decadent creation by Chef Mike is easy to make, and you won't need to turn on your oven on a hot summer day. To make this recipe vegan, use non-dairy, semi-sweet chocolate.
Pie Filling
6 oz. semi-sweet chocolate
8 oz. coconut milk
2 tsp. vanilla extract
2 oz. sunflower butter
For the Crust
6 oz. ground peanuts
1 tbsp. vegetable oil
Preparation
Add the chocolate, coconut milk and vanilla to a saucepan and melt over low heat. While the chocolate is cooking, add peanuts and vegetable oil to a food processor and blend. Press crust mixture firmly into an 8-inch round pie pan. Pour chocolate mixture into the prepared pie pan. Melt sunflower butter and drizzle over the top of the pie. Chill for a minimum of four hours.
About Big City Chefs
As a member of the Essex vendor community for nearly 20 years, Big City Chefs began as a private chef company in Southern California in 2000 and grew to provide culinary entertainment and catering in 15 major metro areas around the country. Their chefs have can be seen on the two-season hit reality series Private Chefs of Beverly Hills on Food Network.
About Chef Mike Hampton
Chef Mike moved to New Orleans in 1997 and attended John Folse Culinary Institute. Having worked with many great chefs including Emeril Lagasse and Adolfo Garcia, he became executive chef at critically acclaimed Vega Tapas Cafe. After Hurricane Katrina, Chef Mike and his wife Christy moved to San Diego, where he started working at Big City Chefs in 2006.
During his time with Big City Chefs, he led humorous and informative cooking classes, planned dinner parties, and was a personal chef for catering all around Southern California. In 2011, Chef Mike and his wife moved to South Florida, where they opened their restaurant Hot & Soul. They operated the restaurant for five years, garnering a cult-like following. Five years later, they moved back to Chef Mike worked with his friends at their world-class rum bar and restaurant Cane & Table. At Cane & Table, Chef Mike worked closely with Chef Fredo, refining their menu of Caribbean dishes. After a year of gaining inspiration and honing his culinary skills at Cane & Table, Chef Mike made plans with his wife to reopen Hot & Soul in a brand-new location in South Florida.
About Chef Geordie Moulios
Chef Geordie Moulios was born and raised in San Diego and was a member of the first graduating class of the International Culinary Schools at The Art Institute. While in school for his bachelor's degree in Hotel & Restaurant Management, he served as chef de cuisine at The W Hotel's fine-dining restaurant Rice. In 2006, at the age of 21, he opened Cin Cin Simply Italian, his first restaurant and craft cocktail lounge in North San Diego. Sourcing most of the restaurant's produce from his farm in Escondido, Chef Geordie was on the forefront of the farm-to-table movement.
After five years in business, Chef Geordie sold his restaurant to a larger San Diego chain of Italian restaurants. He donated his time at a summer camp for children with type I diabetes in Big Bear Lake, California, spent several years cooking in fine dining French restaurants and served as the executive chef at Hexagon and French Market Grill.
Since then, Chef Geordie has become the Southern California Executive Chef of Big City Chefs, a private chef firm, and has had a role on the reality television show "Private Chefs of Beverly Hills," which aired on Food Network. In that role, he has taught live cooking classes and catered at more than 900 events.
Find Your Essex Apartment
Our apartment communities span from Carmel Landing in San Diego to Piedmont Apartments in the Pacific Northwest in some of the most sought-after locations on the West Coast. Choose from bustling city life, quiet comfort in the suburbs, sun and sand at the beach or outdoor adventures and a wide variety of on-site amenities and floor plans that span from studios to townhomes. Whatever your style and budget, we have a community that's right for you.
Explore our nearly 250 apartments, such as Windsor Ridge in Sunnyvale or Wilshire Promenade in Fullerton, and learn more about current leasing or move-in specials.