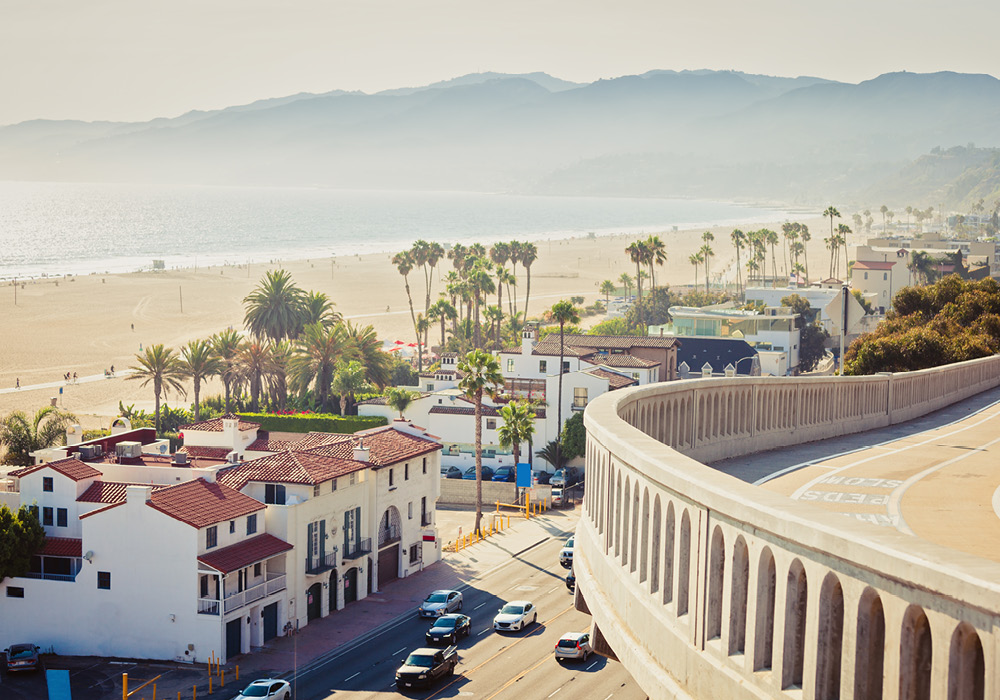 A Guide to Life in West Los Angeles
Los Angeles is a large and diverse city comprised of many neighborhoods, with some of the most glamorous areas of the city located in West Los Angeles. One major attraction of West LA is that you are closer to the ocean! People all over the world have watched TV and movie scenes set on beaches such as Venice and Santa Monica. There's a lot more to this area than beaches, though. Let's look at some of the highlights of West LA and what makes this such a desirable part of the city to live.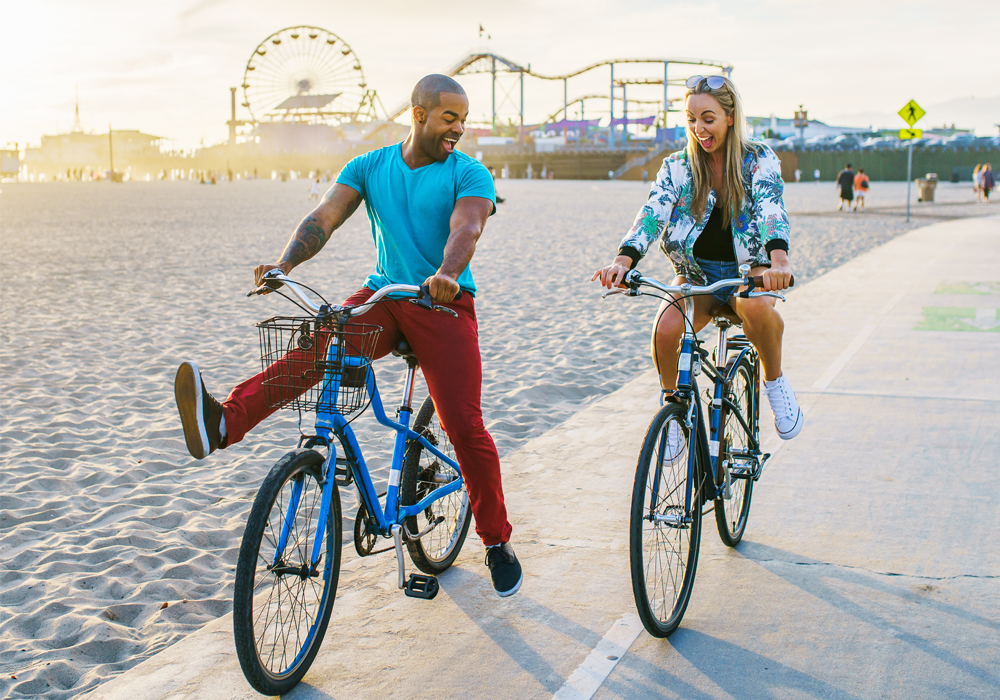 Santa Monica
Known for its beach and pier, Santa Monica is one of the biggest draws to both visitors and Los Angeles residents. Third Street Promenade is one of LA's premier areas for shopping and dining. For shopping that rivals Beverly Hills, there is Montana Avenue with its selection of boutiques and eateries.
Santa Monica is home to the Pacific Wheel, a giant Ferris wheel that can be seen from miles away. Pacific Park has a roller coaster, several other rides, and is also home to the Santa Monica Pier Aquarium. Nearby is the Trapeze School, where you can learn the aerial arts. Thanks to the opening of the Metro Expo Line in 2016, there is now a direct connection between Santa Monica and Downtown LA if you don't feel like driving.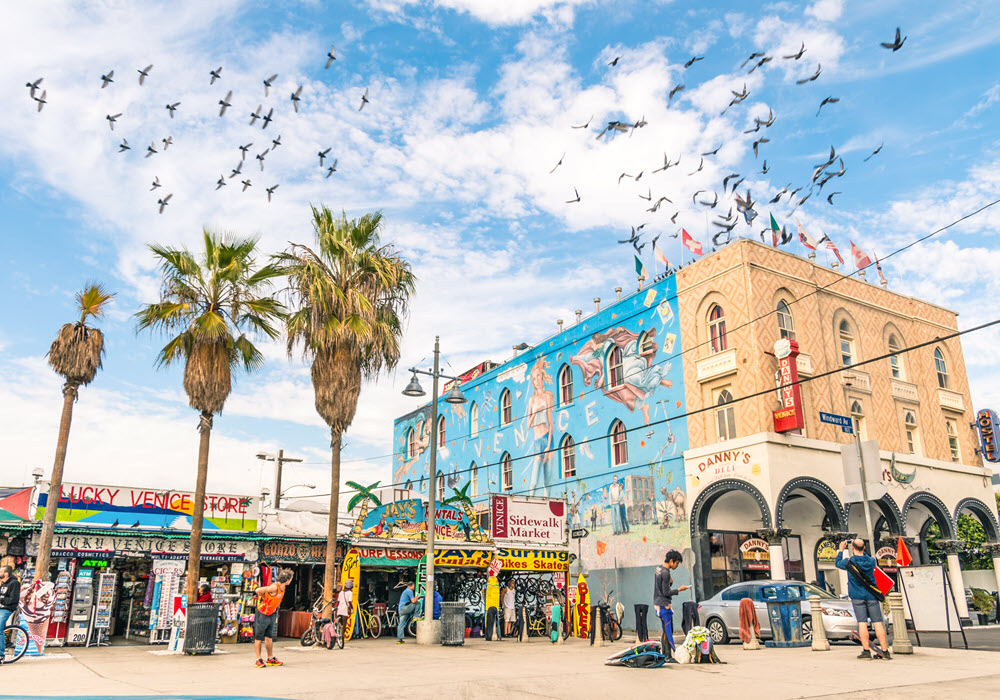 Venice Beach
Just south of Santa Monica is another of West LA's iconic beach areas: Venice. Modeled after its namesake in Italy, Venice was built in the early 20th century with canals and piazzas to give it a Mediterranean look. More recently, it has become famous for its flamboyant street performers, eccentric residents, and fitness enthusiasts who work-out in full view on Muscle Beach.
Venice is also becoming known for its foodie scene, with many food trucks and innovative eateries popping up in the last few years. One of the best times to indulge your inner foodie is on First Fridays on Abbot Kinney Boulevard. You can shop late into the evening and see live entertainment while trying tasty bites from a variety of food trucks.
Marina del Rey
Marina del Rey is another of West LA's beach communities, not far from Santa Monica and Venice beaches. Marina del Rey has a more residential atmosphere and smaller, yet still appealing beaches. Burton W. Chace Park is the perfect place for walking, enjoying marina views, or taking in live entertainment during the summer. If you own a boat or have ever dreamed of acquiring one, Marina del Rey is worth considering as a place to settle.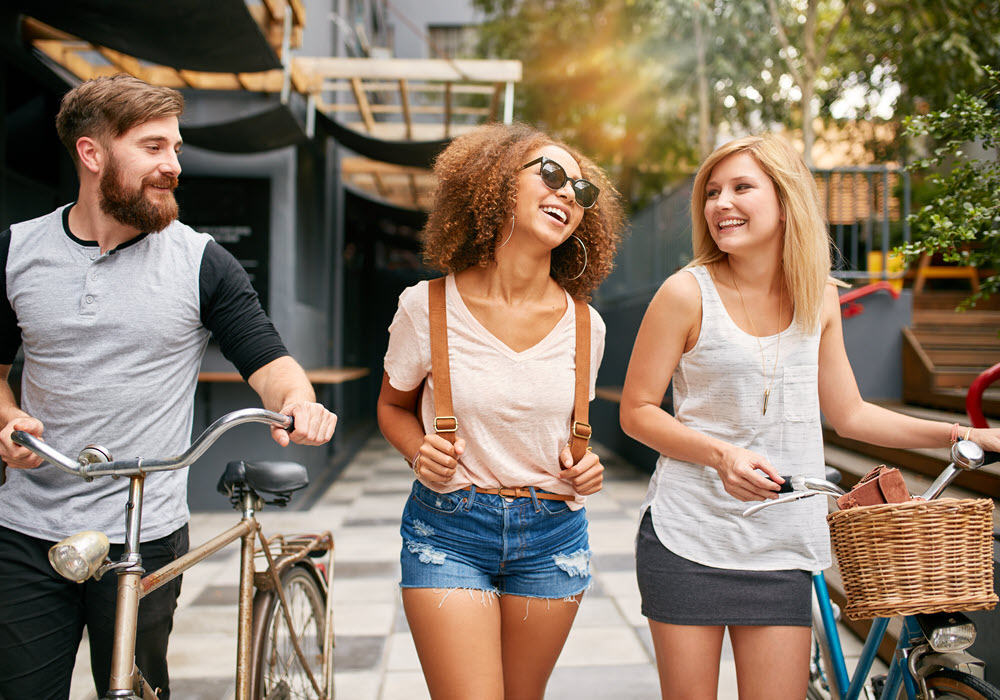 West Hollywood
Not everyone knows Hollywood and West Hollywood are two distinct cities. Hollywood is famous for the Walk of Fame, TLC Chinese Theater, and other landmarks on Hollywood Boulevard. As you go west, you find fewer tourist attractions and more hip eateries, boutiques, and nightclubs. Here are some fun facts and highlights about West Hollywood:
It's very walkable. While it's a cliche that everyone in LA has a car, many neighborhoods are great to explore on foot. West Hollywood has a variety of supermarkets, cafes, restaurants, shops, and other essentials in the area. Whole Foods Market on the corner of Santa Monica Boulevard and Fairfax Avenue is a central hub for people who like to shop for healthy groceries. Walkability is an advantage even if you have a car. With the sunny SoCal weather, it's nice to be near shopping, take a walk with your dog, or head out for a stroll.
Some of LA's most iconic bars and clubs line the Sunset Strip, a 1.5-mile area on Sunset Boulevard that's packed with the trendiest nightspots including SkyBar, The Roxy, and The Viper Room. Sunset Plaza has a wide selection of shops, including one of the city's largest bookstores, Book Soup.
Made famous by the television show of the 90s. Melrose Avenue is still a popular shopping spot, spanning Hollywood, West Hollywood, and the border of Beverly Hills. In addition to boutiques and restaurants, you can visit the Pacific Design Center and stop by for some laughs at The Improv Comedy Club.
West Hollywood has many cultural and community events such as Hollywood Carnaval, one of the nation's largest and most festive public Halloween parties. There's also the Sunset Strip Music Festival, the LA Pride Festival, and many others.
Westwood
Home to UCLA, Westwood is more than just a college town. It is also a convenient place to live and shop for non-students. Westwood Village is the area's primary residential neighborhood. It's a walkable area with plenty of shopping, cafés, and restaurants. Westwood is an excellent place for art lovers to live or visit. It has both The Hammer, one of the city's premier art museums, and the Fowler Museum, which has art from all over the world. The Franklin D. Sculpture Garden is a relaxing place to stroll and admire the more than 70 pieces on display. Westwood is also close to the Brentwood branch of the Getty Center, one of Los Angeles' most popular art museums.
Find Your Essex Apartment in West LA
If you're thinking of moving to (or within) Los Angeles, West LA offers a diverse array of neighborhoods to call home. If you want to have a wide choice for shopping, eating out, cultural activities, and proximity to beaches, you can't beat this California enclave. Whatever your style and budget, we have an Essex community that is right for you.
Explore our Los Angeles apartments, such as The Dylan Apartments in West Hollywood or Mirabella Apartments in Marina del Rey, and learn more about current leasing or move-in specials.
Dining, retail and entertainment destinations in West Los Angeles may have varied hours and current restrictions due to COVID-19. We encourage you to call or check destination websites and social media channels for the most up-to-date information.