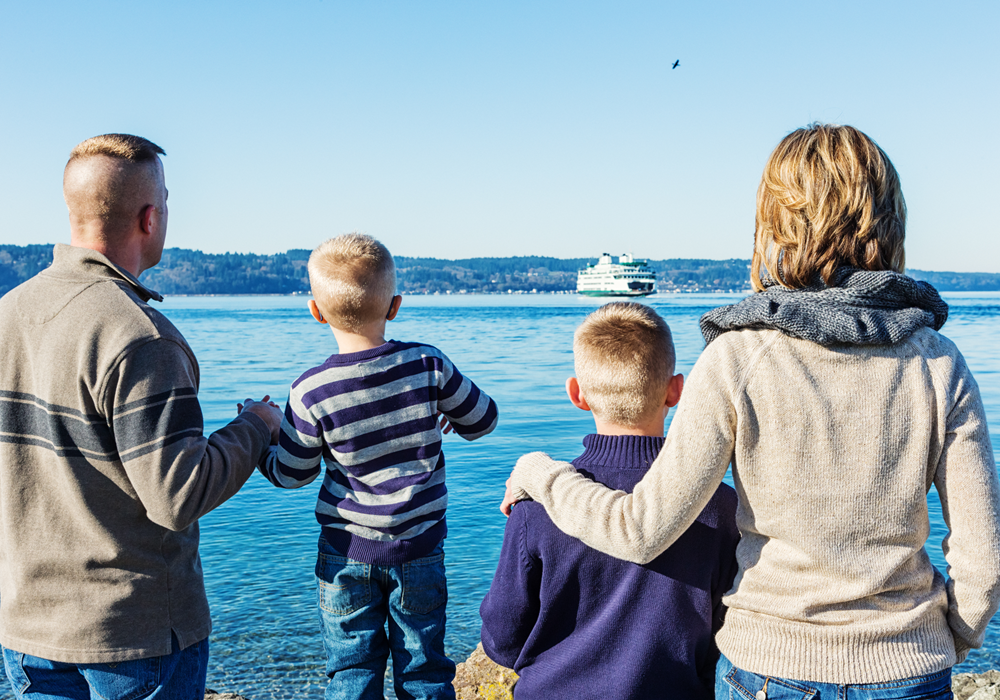 5 Winter Bucket List Activities for Families in Seattle
Looking for inspiration on how to entertain your family this unique winter season? There are several family-friendly activities that you can safely enjoy while also getting out of the house! Whether you have tots to entertain or want to spend time with your adult children, the following is a manageable Seattle-centric bucket list with fun places to go with your family during these uncertain times and the city's unpredictable winter weather.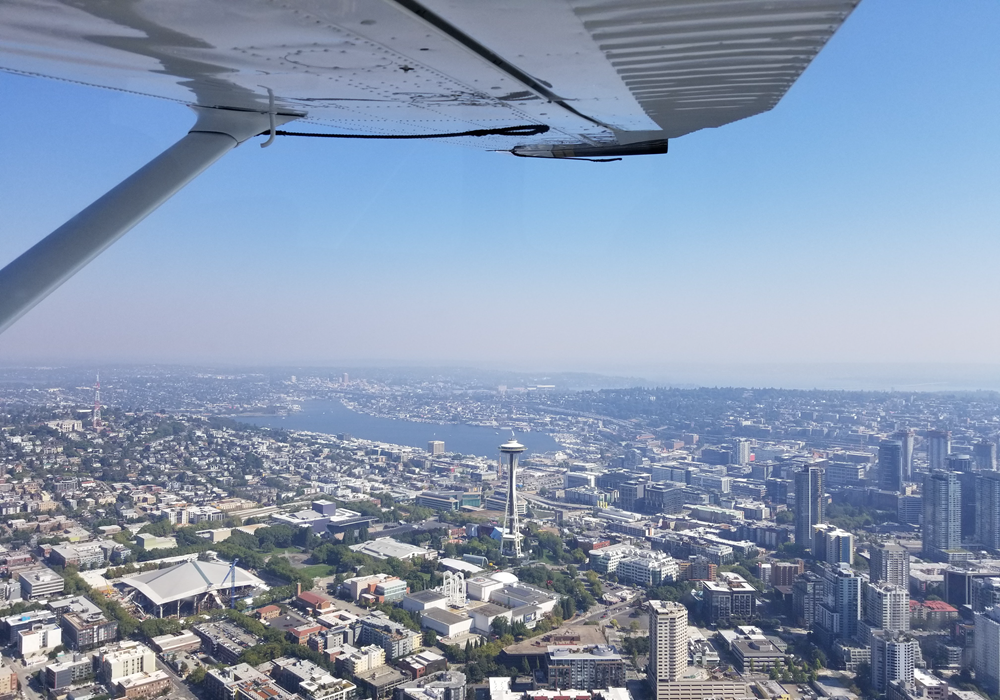 See the City from the Air
Taking a scenic tour in a seaplane should be on every Seattle bucket list, and it's also a fun family activity for a clear winter day. While some seaplane companies operate on Lake Washington and Puget Sound, the two closest to Seattle's city center launch from Lake Union. Seattle Seaplanes, for instance, offers a 20-minute tour of the main Seattle bucket list sights, including the Space Needle, sports stadiums, Gas Works Park, the Ballard Locks and more. It also offers dinner flights to neighboring islands, or chartered scenic flights to Mt. Rainier, Mt. St. Helens and the San Juan Islands. Groups are not combined during the pandemic, so families of five or fewer get their own private rides.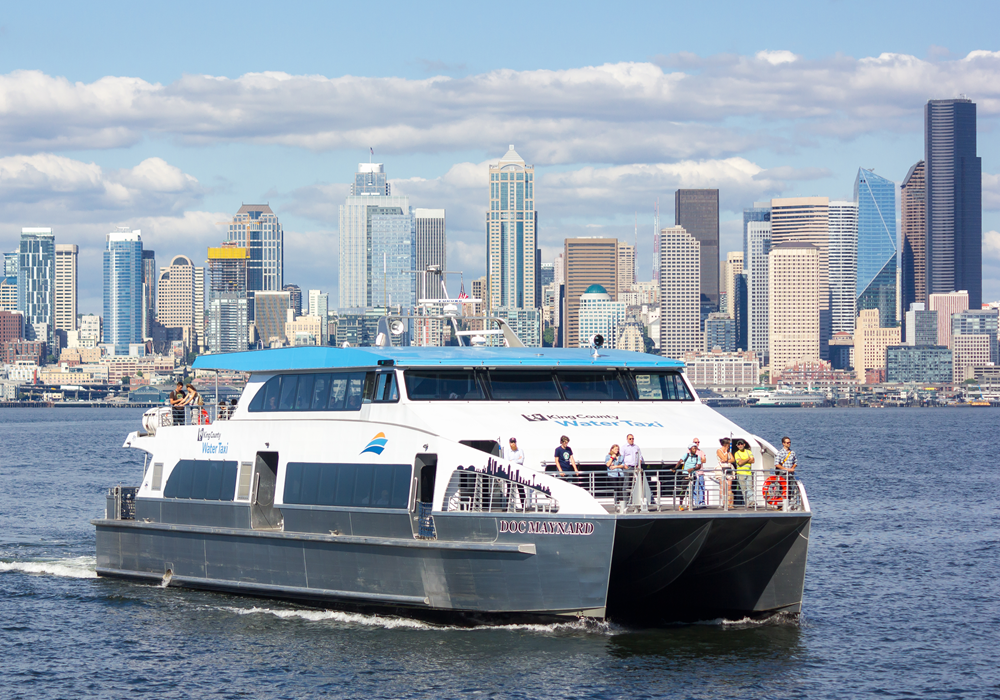 Catch a Ferry to Lunch
If planes aren't your thing, embarking on one of Seattle's infamous ferries from the downtown waterfront is a leisurely family activity to put on your winter bucket list. The West Seattle water taxi carries pedestrians to Alki Beach, where you can enjoy a family meal from nearby Marination Station or Salty's, both offering meals to-go. The car ferries to Bainbridge Island and Bremerton also permit walk-on passengers, so you can view the sights from a spacious indoor seating area or on the open deck if winter weather permits. Upon arrival, it's a short walk to numerous shops and restaurants. When COVID-19 restrictions loosen, downtown Bainbridge also has the Museum of Art, Historical Museum and Kids Discovery Museum, which are great on wet winter days.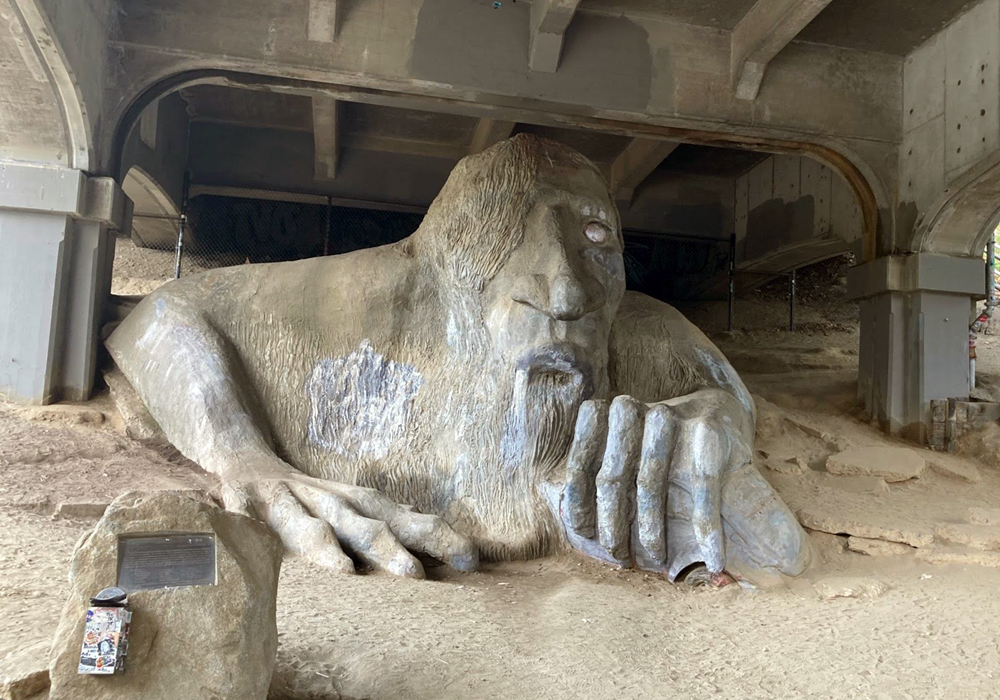 Take a Fremont Stroll
This half-mile stroll stops at two Seattle bucket list sights: the Fremont Troll and Gas Works Park. In the kitschy neighborhood of Fremont, an 18-foot concrete troll resides under the Aurora bridge. It was built in 1989 in a community arts competition and is now a popular stop on every Seattle bucket list and city tour. From there, it's an easy walk southeast to Gas Works Park, with a pit stop at yummy Stone Way Café for a takeout picnic lunch if weather permits. The 19-acre park sits on the north shore of Lake Union and was once a coal gasification plant. Historic structures remain for exploring, and the city skyline offers a great backdrop for fun family picture ideas.
Fill Up a Pint and a Passport
For adult family bucket list idea, make your way north to the neighborhood of Ballard. It's known for not only its historic downtown, now dotted with great restaurants and shops, but also its brewery district. Currently 12 breweries, a cidery and several taprooms populate the warehouse district just east of downtown Ballard. Stop in at any of the 10 participating breweries to pick up your Ballard Alliance "Ballard Brewery Passport." At each brewery, you can sample a variety of craft brews in covered beer gardens and then get a stamp in your official passport (no purchase required). Once completed, head over to Hattie's Hat restaurant for your prize and some post-brewery tour grub (takeout only).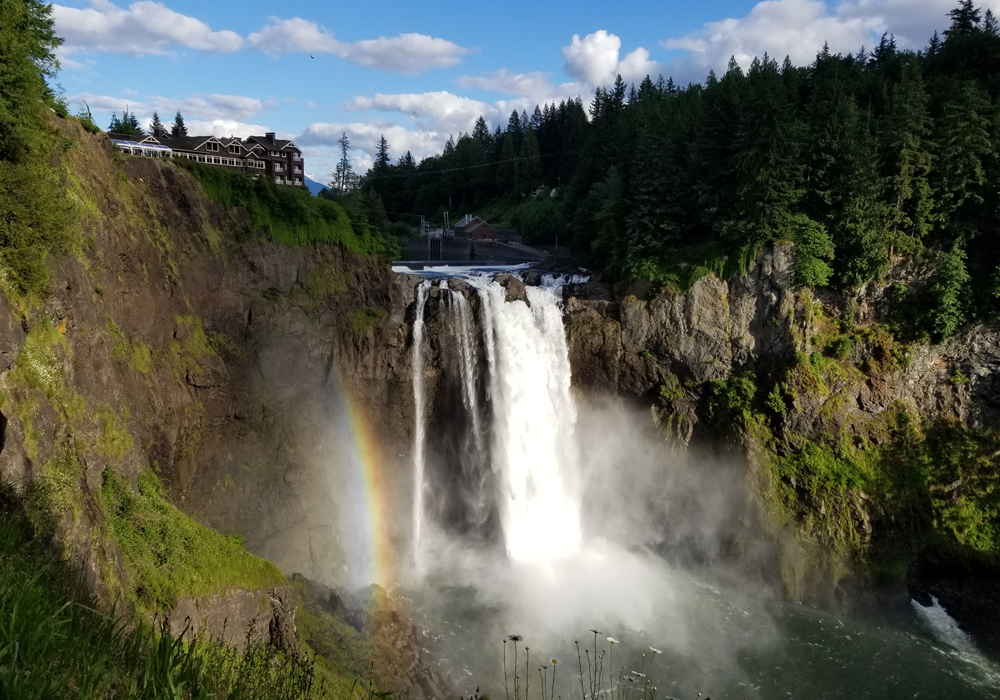 Visit Majestic Snoqualmie Falls
Just 35 miles outside Seattle is the small mountain town of Snoqualmie, known for its adorable little downtown and a not-so-little waterfall. The bucket list destination is just outside town, with free parking, multiple viewing decks and historical information about how civil engineer Charles Baker saw opportunity in the power of the 270-foot falls. Starting in the 1890s, he constructed two underground power plants that eventually provided power to Seattle and Tacoma. The falls and two-acre park are fun places to go with your young family, while the cliffside Salish Lodge & Spa is great for adult families or parents who can temporarily escape their older children. Rooms and some spa services are currently available, such as massages and soaking pools.
Destination activities in Seattle may have varied hours and current restrictions due to COVID-19. We encourage you to call or check each company's websites and social media channels for the most up-to-date information.
Find Your Essex Apartment in Seattle
If you are thinking of moving to (or within) the Seattle metropolitan area, you'll find the perfect balance of technology, innovation and pristine natural beauty in the Pacific Northwest. Anchored by the ever-evolving metropolitan area nestled on the Puget Sound, our apartment homes in Downtown Seattle, Bellevue, Redmond and Kirkland are surrounded by evergreen forests, mountains and thousands of acres of parkland.
Explore our apartments in the Pacific Northwest, such as Domaine Apartments or Annaliese Apartments in Seattle, and learn more about current leasing or move-in specials.