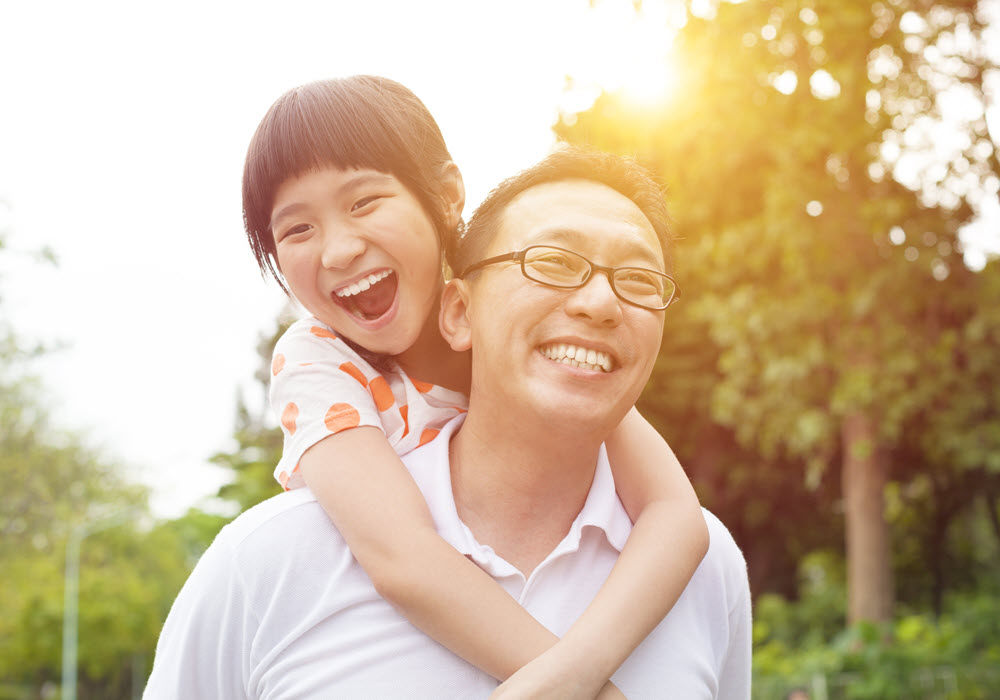 Best Father's Day Gifts Ideas
While no two dads are the same, they all have one thing in common – they're notoriously hard to shop for! From birthday presents to seasonal holidays to upcoming Father's Day, it can be challenging to come up with something he doesn't already own or won't end up in the back of the closet.
Here are some gift ideas to help you pick the best present for your dad this year.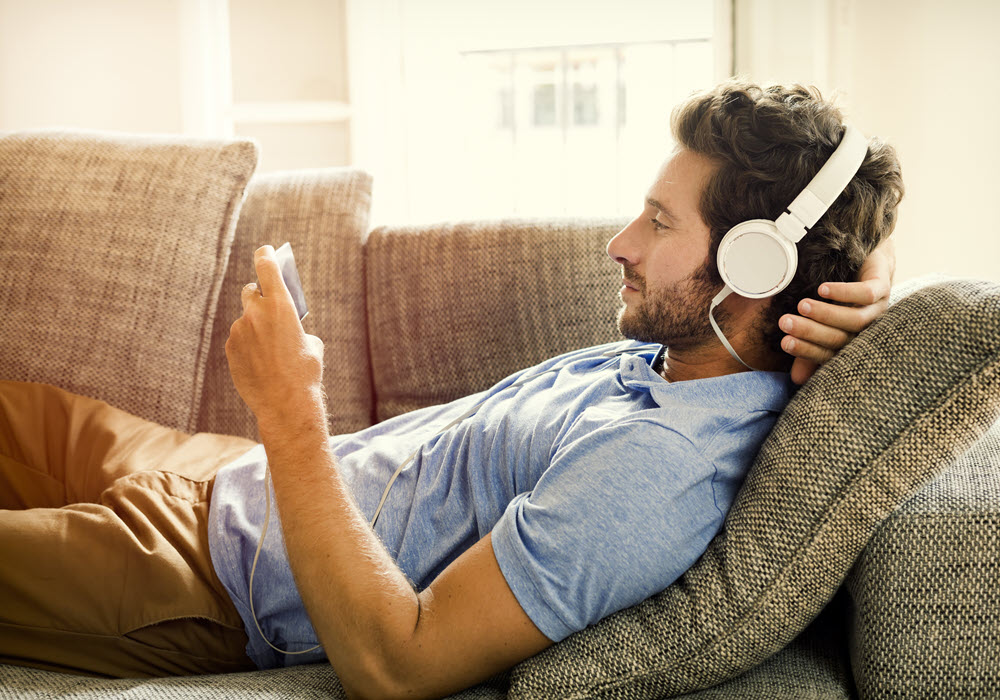 "The Tech-Savvy Dad"
If your dad is always on the hunt for the latest and greatest technology, from Apple and Samsung watches to cameras and drones, then you'll want to look no further. Here are some of the best tech gift ideas for the modern dad.
Noise Cancelling Headphones
If your father lives in a bustling area, travels for work, or enjoys listening to his favorite playlist or podcast without distractions, he is sure to appreciate the gift of noise-canceling headphones. Two of the absolute best options on the market right now are the Bose Noise Cancelling Headphones 700 and Sony WH-1000XM4.
Portable Car and Device Charger
The JUNOJUMPER 2 is a sleek, lightweight external battery which is a must for dads who appreciate great technology. The portable device fits in your pocket and weighs just a little more than an iPhone but can jump-start a dead car or motorcycle battery. It can also be used to charge smartphones, cameras, and tablets or as a flashlight.
Smart Plugs
With the WYZE Smart Plug, your dad will be able to use his voice to control devices plugged in at home or the office, and even set them on a timer. The plugs work with Alexa and Google Assistant.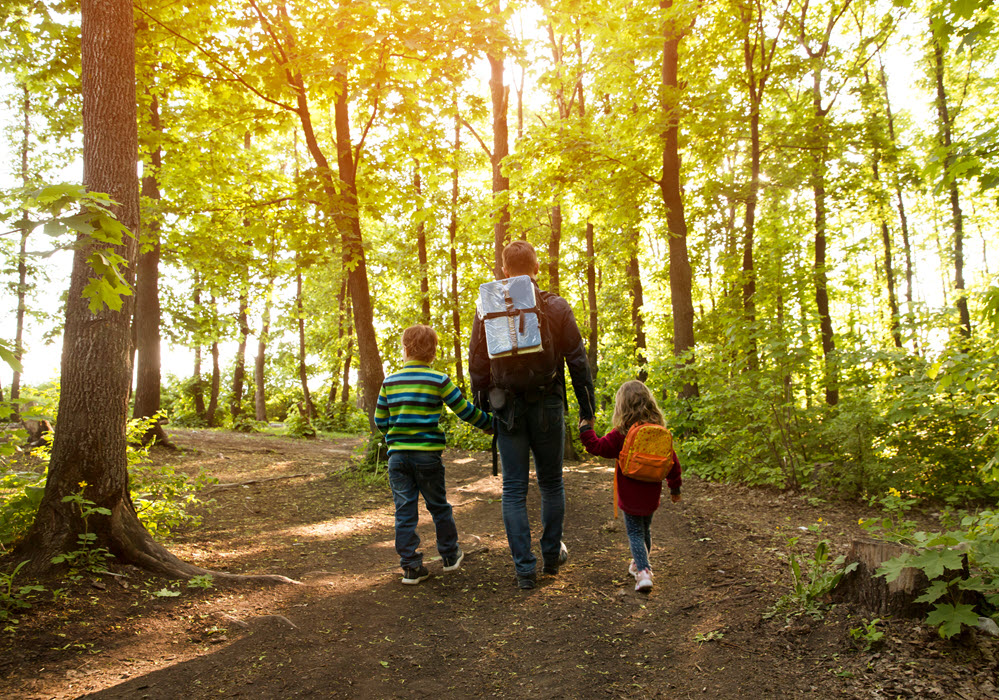 "The Adventurous Dad"
Does your dad hear the call of the great outdoors loud and clear and run to it every chance he gets? Whether your dad is into biking, hiking, camping, fishing, boating, kayaking, or other outdoorsy activities, he'll almost certainly enjoy one of these Father's Day gift ideas for outdoor enthusiasts.
Solar Power Bank
The Blavor solar power bank is waterproof, can be charged in advance, left out in the sun, or attached to dad's pack or bike to soak up free energy. The size of a large cellphone, this device features multiple port types, including USB and wireless charging options, and a flashlight with strobe mode. With a built-in compass, he'll never get lost.
National Parks and Federal Recreational Lands Pass Series
Dad will love being able to visit his favorite parks, forests, and more all year long with a National Parks and Federal Recreational Lands Pass from the National Parks Service. It includes access to more than 2,000 federal recreation sites and covers entrance fees, standard amenity fees, and day-use fees.
GCI Outdoor Firepit Rocker
With padded armrests, a built-in beverage holder, and patented technology making it smooth on any outdoor surface, the GCI Outdoor Firepit Rocker is the perfect gift for the dad who loves to go camping! It's made from lightweight steel and comes with a convenient carry handle.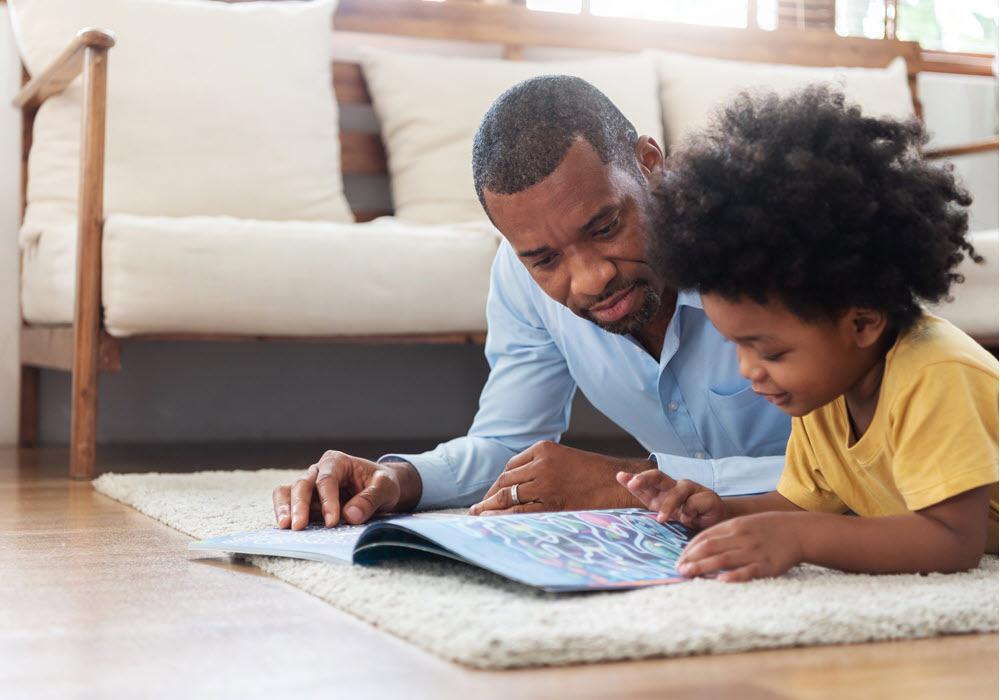 "The Unwind-at-Home Dad"
Some dads just want to relax when they're off work and use their spare time to kick their feet up. Whether your dad likes watching the game, binging shows, or just vegging out, here are some great gifts for him.
Ugg Ascot Slippers
Iconic sheepskin boots were just the start. Since then, the popular and comfy Ugg brand has expanded from their famous boots to other forms of footwear, like slippers. The Ascot is just one of several cool styles of Ugg slippers dad will love including Tasmin, Fluff, and Scuff.
Smart TV
Deals on Smart TVs these days are incredible. If your dad is still getting by with an old set, it's time to get him an upgrade! Most come ready to stream everything from Hulu to Amazon Prime to Netflix to YouTube and more. Want to get on his good side? Add a year of a new streaming subscription to HBO Max, Disney+, MLB, ESPN+, Peacock, Paramount+, or Apple TV+.
Massage Gun
Percussion massage technology has gone from being a gimmick to being used by professional athletes and trainers for quick recovery time. It works great for fitness enthusiasts and anyone looking for an inexpensive home massage, including your dear old dad. You can find reasonably priced massage guns at local stores like Walmart, or you can splurge on top-of-the-line devices like the Hypervolt or Theragun.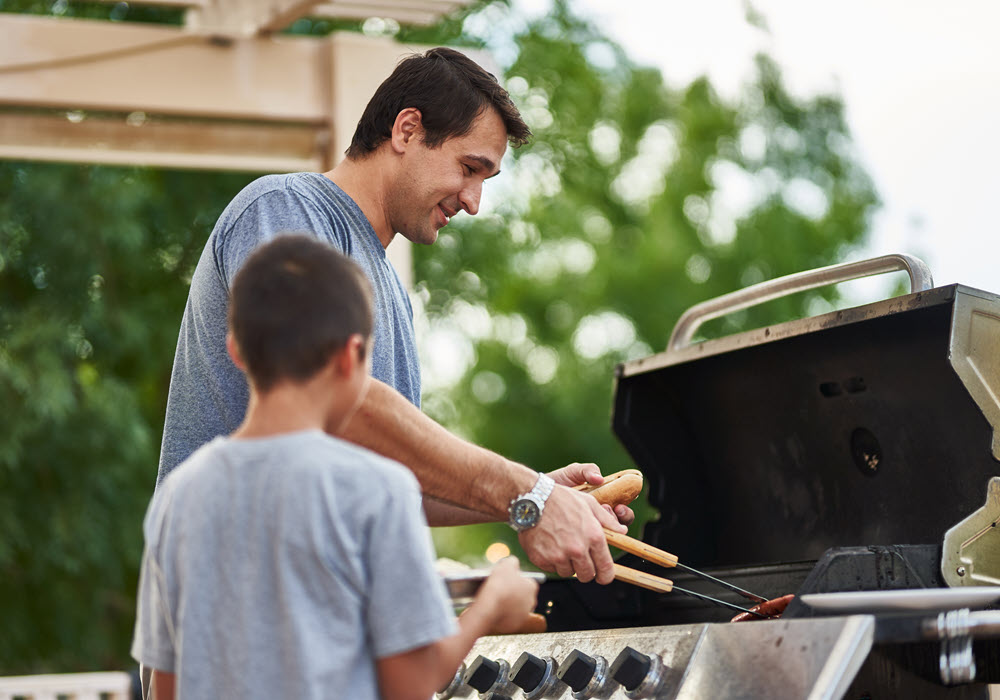 "The Culinary Dad"
Do you often find your dad spending his spare time at the grill or in the kitchen? These last three suggestions are for dads with sophisticated palates.
Wireless Meat Thermometer
Billed as the world's best long-range wireless meat thermometer, the Meater works in the oven, grill, BBQ, smoker, rotisserie, and more. With this neat kitchen gadget, dad can monitor his progress from a phone or tablet. Bonus: it's dishwasher safe.
Ninja Air Fryer
The Ninja Air Fryer is legendary among foodies and regular folks alike for revolutionizing home cooking. For dads who like to do it all with food, the Ninja Foodi 4qt 5-in-1 Indoor Grill and Air Fryer is a dream come true they can use to grill, air fry, bake, roast, and dehydrate as well as virtually grill smoke-free.
Subscription Kit
Is your dad into cooking? Does he love wine or beer? Why not consider a subscription kit? Meal kits will help dad try new things, expand his palate, eat better, and count his calories. Popular services include Blue Apron and Hello Fresh.
Winc will connect your dad with exclusive wines tailored to his tastes and delivered to his door. Or take it to the next level with a wine and cheese pairing from Harry & David.
Craft Beer Club showcases small-production craft beers with a monthly box which includes two new brews each month along with their background story, tasting notes, recipes to pair with them, and even some beer trivia!
No matter what you decide to get dad this Father's Day, we're certain he'll love whatever it is just because of who it came from!
Find Your Essex Apartment
Our apartment communities span from San Diego to San Francisco and the Pacific Northwest in some of the most sought-after locations on the West Coast. Whether you're looking for life in Los Angeles, settling down in San Jose, or relaxing in Oakland, we can help. Choose from bustling city life, quiet comfort in the suburbs, sun and sand at the beach, or outdoor adventures and a wide variety of on-site amenities and floor plans that span from studios to two-bedroom apartments to townhomes. Whatever your style and budget, we have a community that's right for you.
Explore our nearly 250 apartments, such as Bridgeport in Newark or Brio in Walnut Creek, and learn more about current leasing or move-in specials and pricing.