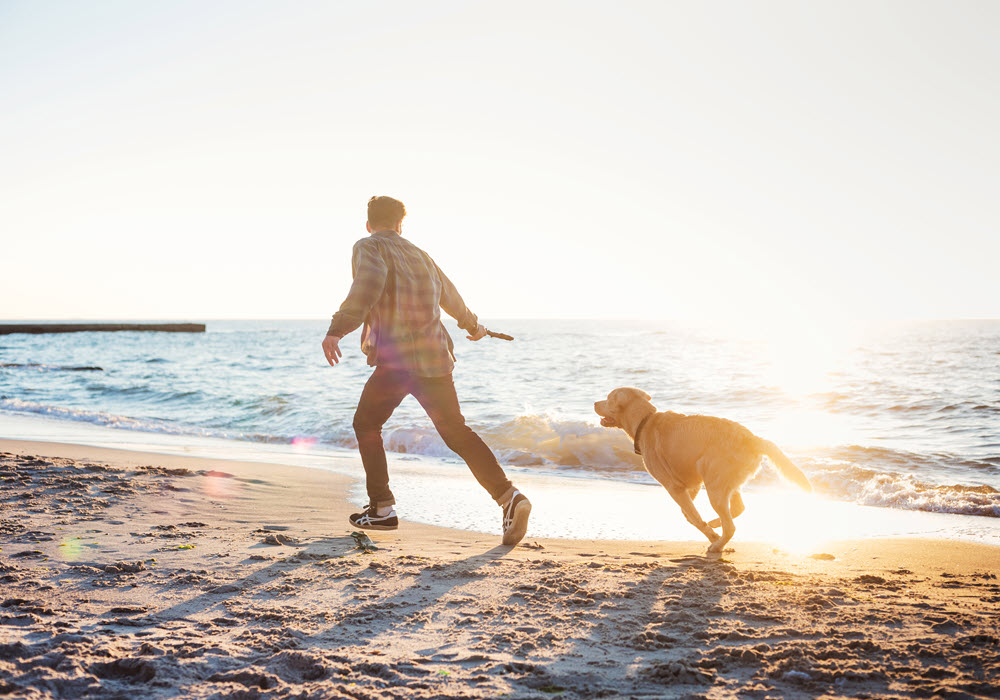 Best Dog Beaches in Northern California
Living in Northern California gives easy access to explore the wonders of nature, from the Redwoods to the sparkling coastlines, and there's nothing quite like the excitement of sharing a day alfresco with your furry four-legged best friend. While not all beaches allow Fido to join in the fun, there are several that do! We're sharing the details for several dog beaches in the Nothern California area we think your entire family will love exploring together!
San Francisco Area Dog Beaches
Rodeo Beach
948 Fort Barry, Mill Valley, CA 94941
Located within the Golden Gate National Recreation Area in Marin Headlands, Rodeo Beach is west of the Marin Headlands Visitor Center and less than three miles from the Golden Gate Bridge. The beach offers breathtaking views and is popular with surfers, bird watchers, rock hounds, sunbathers, and of course, dog lovers!
Parking is free, and the location has numerous picnic areas with public restrooms and shower facilities. Charcoal fires are permitted in fixed grills provided by the park. Amenities include waste bags and water, but it's recommended you bring your own as well, and snacks for you and your dogs.
Dogs are permitted off-leash under voice control. Often foggy in the morning and sunny by afternoon, the popular spot has plenty of friendly, playful pups.
Fort Funston Doggie Beach
206 Fort Funston Road, San Francisco, CA 94118
An off-leash doggie beach with a vast area and tons of trails, Fort Funston, offers stunning views, clean sand to dig in, and plenty of well socialized and well-behaved dogs for your dog to play with!
Referred to by locals as "Disneyland for Dogs," this off-leash mecca is surrounded by hills with trails, all ending back on the sand. Parking is plentiful, but amenities are sparse. Bring lots of water to drink and clean up, as well as your own waste bags. Regular visitors suggest bringing a windbreaker just in case!
Conveniently, this dog-friendly beach is only a 15-minute drive from the popular Sunset neighborhood and the luxurious Essex apartment community Park West.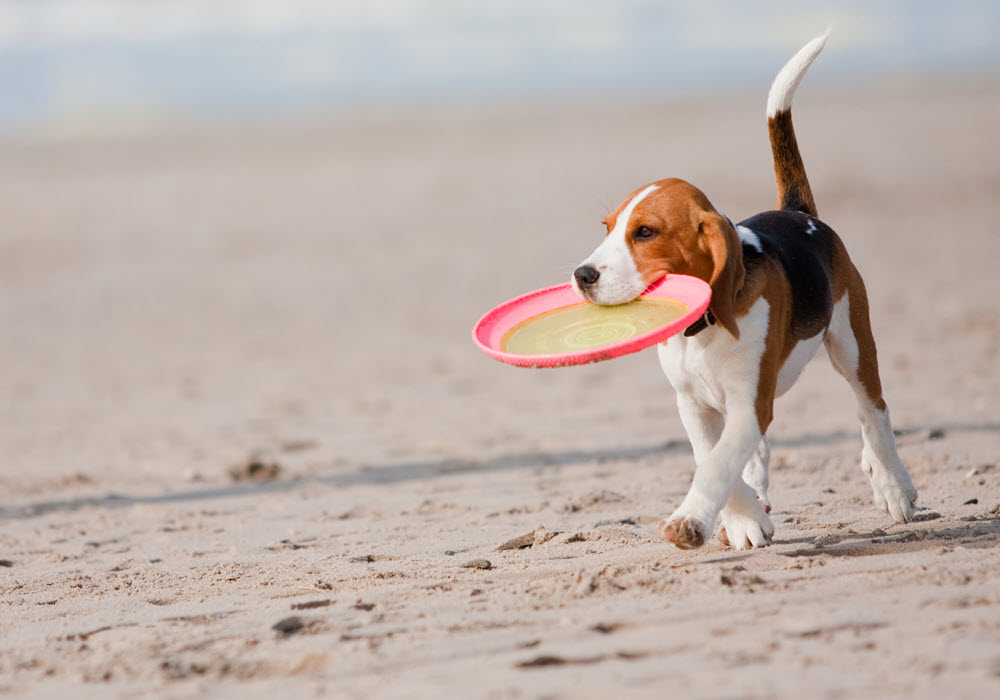 East Bay Area Dog Beaches
Point Isabel Dog Park
Point Isabel Regional Shoreline, 2701 Isabel St, Richmond, CA 94804
Point Isabel Dog Park is located inside the Point Isabel Regional Shoreline, a popular 23-acre park located at the west end of Central Avenue in Richmond. According to their official site, over one million guests visit the park each year, most with their dogs!
The spot is so popular with pups they opened a dog washing and dog-specific store offering full service and DIY doggie baths called Mudpuppy's Tub & Scrub and a restaurant next door called the Sit & Stay Café offering treats for dogs and humans too.
Dogs may be off-leash at Point Isabel if they're voice-controlled and within sight. Point Isabel parking lots provide trash cans, but you should bring your own doggie waste bags and water.
Albany Beach
24 Buchanan St Ext, Albany, CA 94706
Considered an off-leash wonderland by East Bay locals, this dog-friendly East Bay beach is just over 10-minutes away from the pet-friendly Essex apartment community, The Landing at Jack London Square. Part of the San Francisco Water Trail, Albany Beach is a sandy beach backed by low dunes where guests can see kiteboarders and commercial boaters in the small, sheltered basin.
Nearby, Albany Bulb offers tons of hiking trails through various path levels with surreal art along the way. The site provides a port-a-potty near the free parking lot, along with some trash cans. You'll need to bring your own waste bags and plenty of water.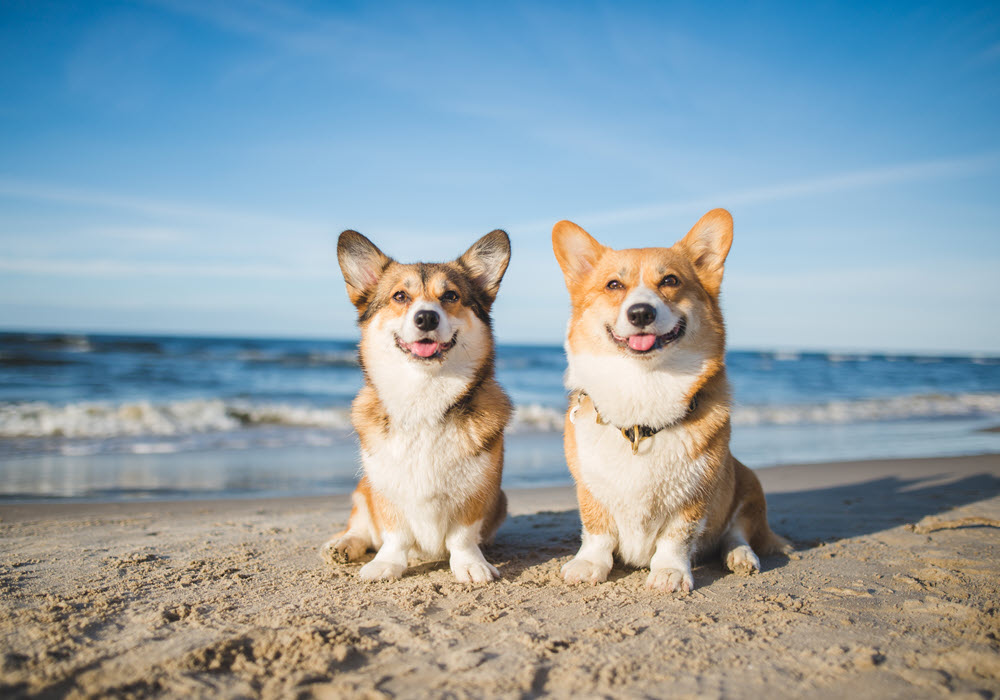 Santa Cruz Area Dog Beaches
Sunny Cove Beach
Twin Lakes, CA 95062
A favorite spot with locals, Sunny Cove Beach offers a large sandy expanse where your dog can play in the surf. Low sandstone bluffs offer access paths descending on either side. Park rules state leashes must be a maximum of six feet long, and dogs cannot be left unattended.
While the site is beautiful, amenities are sparse, so you'll need to bring bags, water, towels and pack out all your trash and waste. A parking permit is required on weekends, and swimming in Sunny Cove can be dangerous due to rip currents. There is great water quality, which is generally okay for body surfing and boogie boarding.
Mitchell's Cove Beach
West Cliff Dr. and Almar Ave, Santa Cruz, California 95060
North of Lighthouse Point and Steamer Lane on West Cliff Drive is Mitchell's Cove, where happy sandy dogs can splash in the surf all day long with off-leash hours in the mornings and evenings. Steps from the sidewalk, Mitchell's Cove Beach is also a fantastic place to see migrating gray whales as they make their annual journey along the breathtaking coastline.
A mere five-minute drive away from the charming Essex community Chestnut Street Apartments, take the stairs down from the cliff to the shore but be sure to watch the water. Sometimes the rising tide can creep up and steal the sand. There are no amenities, so bring all you'll need, including waste bags, towels, and water for a fun day in the sun!
Find Your Essex Apartment
Our apartment communities span from San Diego to San Francisco and the Pacific Northwest in some of the most sought-after locations on the West Coast. Whether you're looking for life in Los Angeles, settling down in San Jose, or relaxing in Oakland, we can help. Choose from bustling city life, quiet comfort in the suburbs, sun and sand at the beach, or outdoor adventures and a wide variety of on-site amenities and floor plans that span from studios to two-bedroom apartments to townhomes. Whatever your style and budget, we have a community that's right for you.
Explore our nearly 250 apartments, such as The Montclaire or Via in Sunnyvale, and learn more about current leasing or move-in specials and pricing.