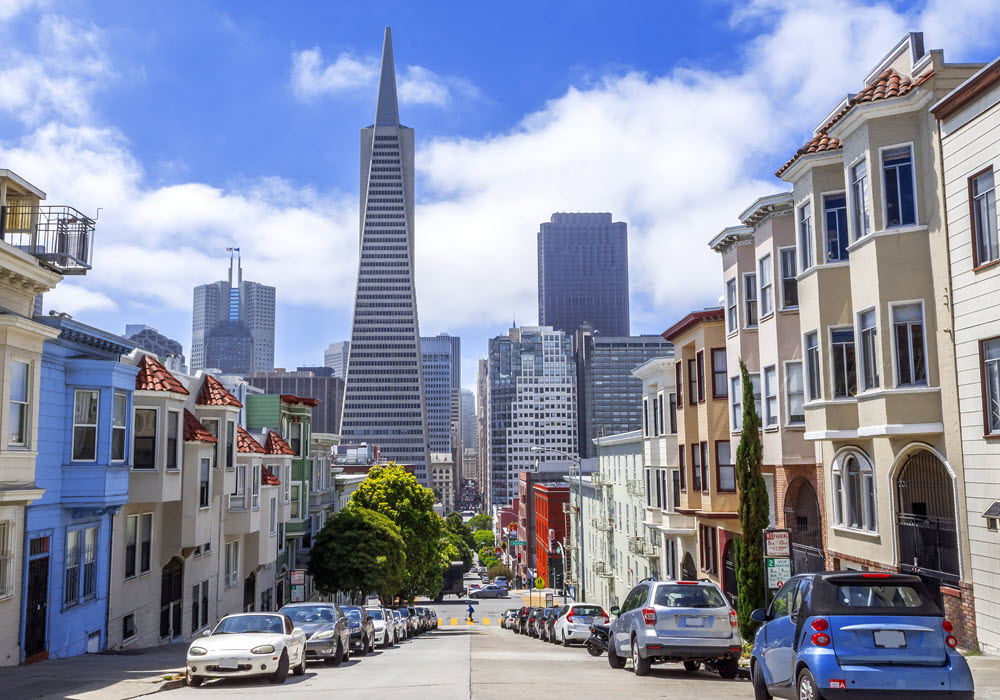 Pros and Cons of Moving Out of San Francisco
If you are a resident of the Golden City and have been toying with the idea of moving out of the metropolis to a different part of the Bay Area, you have a wide range of neighborhoods to choose from nearby. While there is a lot to love about the world-famous city, there are also endless opportunities in the surrounding areas. The decision to move is a big one, so our list of pros and cons about moving out of San Francisco is here to help you make the choice a little easier.
Pros of Leaving the City
More Affordable Living
It's no secret, living in the East Bay is more affordable than living in San Francisco. Prices of goods and services are less expensive, and typically that includes the cost of rent. If you are looking for a city vibe on a smaller scale, Oakland might have exactly what you are looking for. This growing city has diverse cuisine, popular music venues, exceptional schools, and access to BART. Essex communities The Grand and The Landing at Jack London Square are conveniently located in this desirable location and feature on-site fitness centers and outdoor spaces. With studios, one-, two- and three-bedroom units available, there is a floor plan for any budget.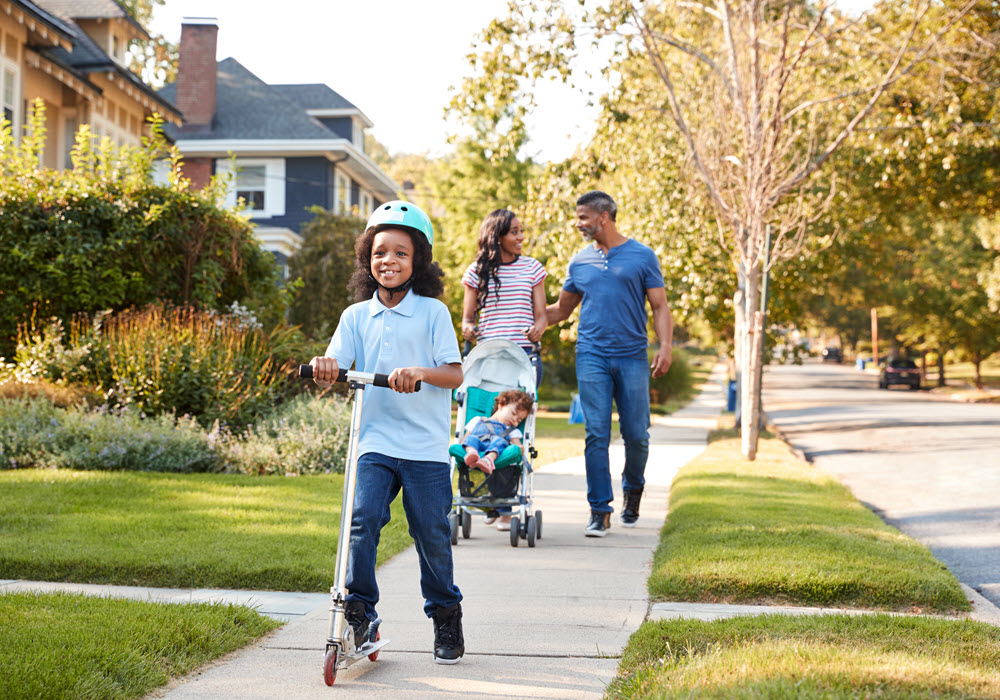 More Outdoor Space
If it's green spaces you're drawn to, opportunities to get outside and enjoy the great outdoors are plentiful just across the Bay Bridge in Emeryville and Berkeley. Alameda, an island city with quaint beaches and a small-town feel, is also close by. These are popular places with access to parks for young families who require spacious areas to play and exercise. Professionals also like the short commute to San Francisco.
Further south, the East Bay community of Fremont boasts a diverse variety of neighborhoods with access to hiking, biking, and outdoor recreation areas. With easy access to both the heart of San Francisco and Silicon Valley, the location makes it an ideal place to call home for young professionals who want a larger living space to enjoy the warm climate. In Fremont, Essex communities Mission Peaks and Mission Peaks II are among some of the most sought-after luxury apartments in the Bay Area due to their proximity to neighboring Central Park with its walking paths, playgrounds, and boat rentals.
Great Schools
The Bay Area has no shortage of excellent schools. In the sprawling city of San Jose, top-tier public and private schools offer excellent academic and extracurricular opportunities for students. And after graduation, kids can stick close to home and attend San Jose State University or Santa Clara University. Other neighborhoods in the South Bay Area with excellent schools include Santa Clara, Cupertino, and Mountain View.
The Opportunity to Slow Down
While the fast pace of the city is both exciting and invigorating, if you are looking for an opportunity to slow down and live life at a more relaxed pace, an East Bay neighborhood like San Ramon or Walnut Creek might be a good fit. While these neighborhoods are still rich with culture and offer plenty of delicious restaurants and fun events, the vibe is more suburban and relaxed. For luxury East Bay apartment living with all the amenities, consider Essex communities Mill Creek at Windemere and Bel Air in San Ramon or Agora at South Main and Brio in Walnut Creek.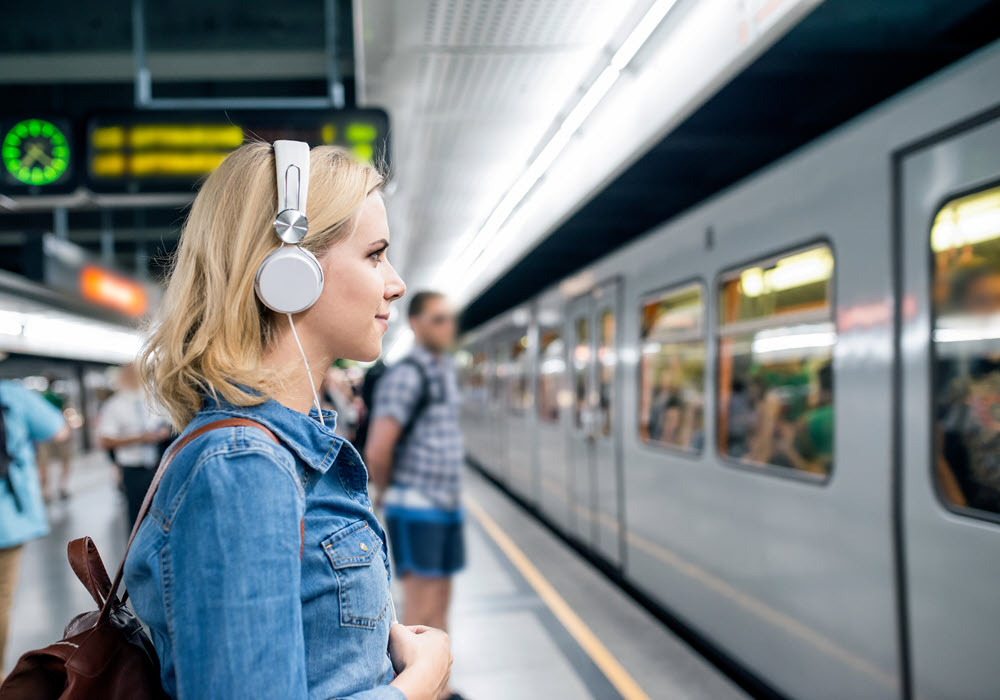 Cons of Leaving the City
A Longer Commute
If you work in the heart of San Francisco and live in the suburbs, you will have to consider your commute. Of course, extensive access to public transportation throughout the entire Bay Area can ease the time spent traveling. From most neighborhoods in the East Bay, the BART can get you to San Francisco's Financial District in 30-60 minutes, and trains run every 15 minutes. For commuters from the Peninsula and South Bay, Caltrain's route stretches from San Francisco to Gilroy.
Job Opportunities
There are always more job opportunities available in a city than there are in the suburbs. However, the Bay Area is home to countless startups, tech giants, national headquarters, and universities, giving San Francisco and San Mateo Counties lower unemployment rates than the state and national average.
Less Excitement
For some city dwellers, it's the constant hum of never-ending activity which keeps drawing them into urban living. While there are other vibrant cities nearby like Oakland and San Jose, if you decide you just can't leave San Francisco, consider our stunning and well-appointed Essex apartments in the Sunset District, Mission Bay, Potrero Hill, and more.
Whether you decide city life is for you or you're ready to make a change and have more space in the suburbs, we're here to help you find the right community.
Find Your Essex Apartment
Our apartment communities span from San Diego to San Francisco and the Pacific Northwest in some of the most sought-after locations on the West Coast. Whether you're looking for life in Los Angeles, settling down in San Jose, or relaxing in Oakland, we can help. Choose from bustling city life, quiet comfort in the suburbs, sun and sand at the beach, or outdoor adventures and a wide variety of on-site amenities and floor plans that span from studios to two-bedroom apartments to townhomes. Whatever your style and budget, we have a community that's right for you.
Explore our nearly 250 apartments, such as Lafayette Highlands in Lafayette or San Marcos in Richmond, and learn more about current leasing or move-in specials and pricing.