Fall Family Activities in the Pacific Northwest
September 21, 2021
Although summer may be the most prized season in the Pacific Northwest, especially in Seattle, autumn brings many seasonal activities the entire family can easily enjoy together. The agriculture-centric regions of Washington host exceptional harvest festivals and the Cascade Mountains have fall colors that nearly rival those of the East Coast. And depending on the weather, some of the activities you enjoy year-round can be just as fun in the autumn—just bring a jacket. Read on for seven family-friendly activities to plan this fall.
Hike Among the Fall Colors
If it's a dry autumn day, drive up to the Cascades for some hiking and to view the fall colors, which are always magnificent with the Pacific Northwest's diverse flora. Just 30 minutes west of Seattle, there are several great hikes on Cougar, Squak, and Tiger Mountains near Essex's apartment homes in Issaquah, Park Hill at Issaquah and The Highlands at Wynhaven. Or drive a bit further to the mountain towns of Snoqualmie and North Bend, where a number of trails head into the hills or follow the Snoqualmie River. At these higher altitudes, weather may be a bit more volatile in the fall, so keep an eye on the forecast and trail conditions. For a milder walk to take in fall colors, visit Kubota Japanese Garden or the Washington Park Arboretum in Seattle, where various foliage change colors with the season.
Visit Washington's Most Famous Waterfall
The mountain town of Snoqualmie has a great downtown area with a few shops, restaurants, and a train museum, but its waterfall of the same name is the star of the show. Snoqualmie Falls are just outside town, with free parking, multiple viewing decks, and historical information about how civil engineer Charles Baker saw the opportunity in the power of the 270-foot falls. The short, paved trail through the two-acre park is great for families with younger adventurers. After taking in the views, head downtown for lunch at Snoqualmie Falls Brewery or a treat at Snoqualmie Ice Cream.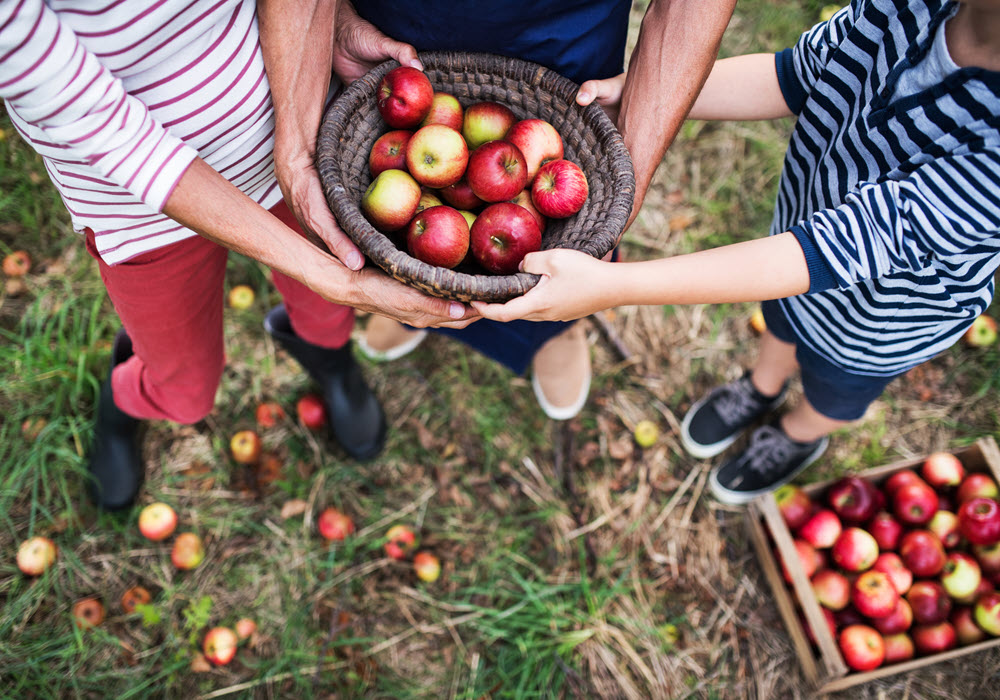 Visit a Local Farm or Harvest Festival
Given Washington's agricultural prowess, fall in the Pacific Northwest wouldn't be complete without some time in the fields. Many towns throughout the state open up their farms and host autumn harvest festivals, such as Snohomish Valley, Wenatchee, and Tri-Cities. Specifically, Gordon Skagit Farms has u-pick apple orchards and pumpkin patches, as well as homemade apple cider, a corn maze, and other fall activities. Starting in September, Swan Trail Farms has a Honey Crisp Apple Festival, including a u-pick apple orchard, a 55-acre pumpkin patch, and a petting zoo. Carleton Farms offers Halloween- and pumpkin-themed fall activities, such as zombie paintball, pumpkin launching, and a corn maze. Bob's Corn & Pumpkin Farm features free hayrides, more than 50 varieties of pumpkins, a 10-acre corn maze, and fire pits for reservation. These latter three are particularly convenient to Essex properties in Mukilteo and Mill Creek, including The Elliot at Mukilteo, Parkwood at Mill Creek, and Laurels at Mill Creek. Although the popular Bavarian-style village of Leavenworth won't be hosting its traditional beer-centric Oktoberfest this year, it is hosting a harvest festival-style Oktoberfest Markt the first three weekends in October.
Cheer on Seattle Sports Teams
For sports enthusiasts, fall means the start of football and hockey seasons. This fall is extra special because the Emerald City is welcoming its brand-new NHL team, Seattle Kraken. The NHL's 32nd team will debut in the newly renovated Climate Pledge Arena (formerly KeyArena). As the Seattle Sounders FC finish up soccer season at Lumen Field this fall, the NFL's Seattle Seahawks will kick off their season. While a lively football game offers fun for the whole family, tickets for these 2013 Super Bowl champions are pricey and sell out quickly. For an equally enjoyable football game at a fraction of the cost, consider watching the University of Washington Huskies at the iconic Husky Stadium. Games extend through November, culminating in a major matchup with rival Washington State Cougars.
Catch a Ferry to Nearby Islands
With Puget Sound at its doorstep, Seattle is the perfect launching point for day or overnight trips to numerous islands offering food, shopping, outdoor recreation, history, and culture for the whole family. Car ferries to Bainbridge Island and Bremerton permit walk-on passengers, so you can view the sights from a spacious indoor seating area or on the open deck if autumn weather permits. Upon arrival, it's a short walk to numerous shops and restaurants. A ferry out of West Seattle can take you to Vashon Island to stay at the unique, Scandinavian-inspired Lodges on Vashon. Or drive 25 miles north to Mukilteo to catch a car ferry to Whidbey, the longest island in the continental United States. Small beachside towns dot the island, offering quaint shops and eateries, and outdoor recreation is abundant at various beach parks, golf courses, and state parks, including the infamous Deception Pass State Park. If you have a full weekend available, consider a road trip north to catch a ferry out to the San Juan Islands, an archipelago near Vancouver Island and the border of British Colombia, Canada. Fall brings the Savor the San Juans Festival to the islands, with season-inspired food, live music, arts, and other events.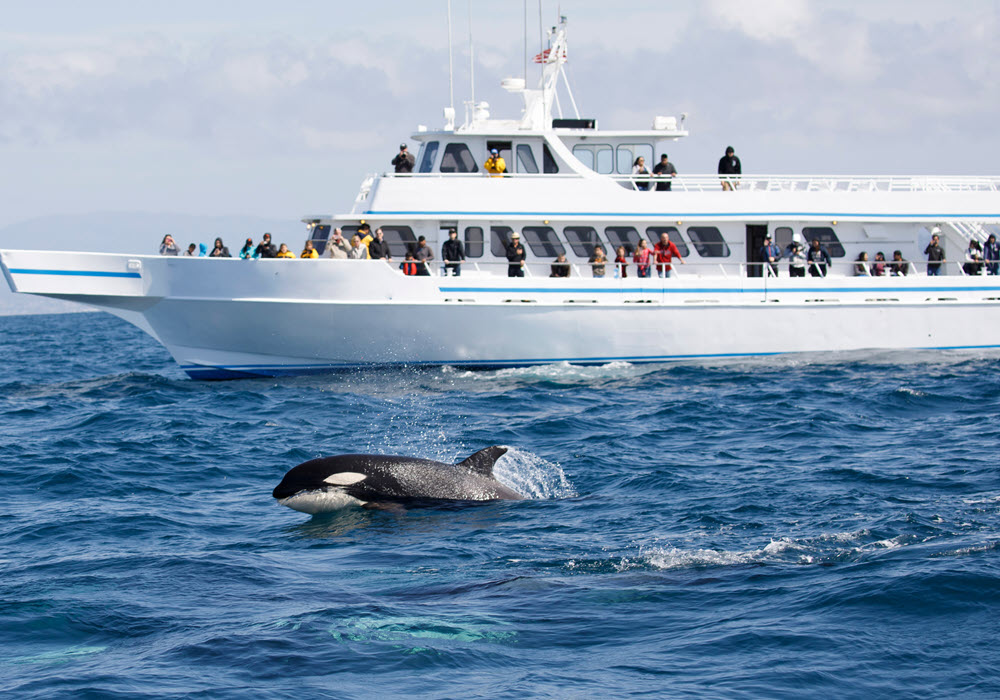 Go Whale Watching
The Pacific Northwest, and especially Puget Sound, is home to some of the best whale watching in the country, including minke, gray, humpback, and orca whales. This is especially true through the early autumn when whales migrate south for the winter. From Seattle, Clipper Vacations and Puget Sound Express offer whale-watching cruises. For any residents of the Essex properties located in downtown Seattle, like Annaliese and The Audrey at Belltown, it's just a short walk to the waterfront to catch one of these cruises. Port Townsend and Port Angeles on the Olympic Peninsula both have great whale-spotting opportunities given their proximity to the Strait of Juan de Fuca, and several companies offer excursions. At the top of the list, the San Juans are prime for whale watching. While it may be possible to see whales from the shore, several companies launch tours out of Friday Harbor. The town of Anacortes, the northern launching point to the San Juans, also offers some excursions.
Indulge in Culture and the Arts
With autumn bringing cooler weather and the start of the rainy season, a day at the area's great museums will keep you dry and entertained. Many are conveniently concentrated in the Seattle Center, across the street from The Bernard and Expo apartment homes. Chihuly Garden & Glass features the glass-blowing work of Dale Chihuly. The Pacific Science Center offers hands-on activities great for young, curious minds. The Museum of Pop Culture is great for older kids interested in live music, fashion, and entertainment. On the shore of Lake Union in Seattle, the Museum of History & Industry offers an immersive experience into the local industry since the 1800s. The Cairns and 8th+Republican are just down the street. Downtown, the Seattle Art Museum and Frye Art Museum offer permanent and rotating exhibits for art lovers, while the Seattle Aquarium brings visitors up close to Puget Sound's wildlife. Take a short drive south to the Museum of Flight, which houses one of the largest air and space collections in the United States, or head north to the kitschy Ballard neighborhood for the National Nordic Museum.
Find Your Essex Apartment
Our apartment communities span from San Diego to San Francisco and the Pacific Northwest in some of the most sought-after locations on the West Coast. Whether you're looking for life in Los Angeles, settling down in San Jose, or relaxing in Oakland, we can help. Choose from bustling city life, quiet comfort in the suburbs, sun and sand at the beach, or outdoor adventures and a wide variety of on-site amenities and floor plans that span from studios to two-bedroom apartments to townhomes. Whatever your style and budget, we have a community that's right for you.
Explore our nearly 250 apartments, such as Pure Redmond or Redmond Hill in Redmond, Washington, and learn more about current leasing or move-in specials and pricing.
Destination activities in Seattle may have varied hours and current restrictions due to COVID-19. We encourage you to call or check each company's websites and social media channels for the most up-to-date information.