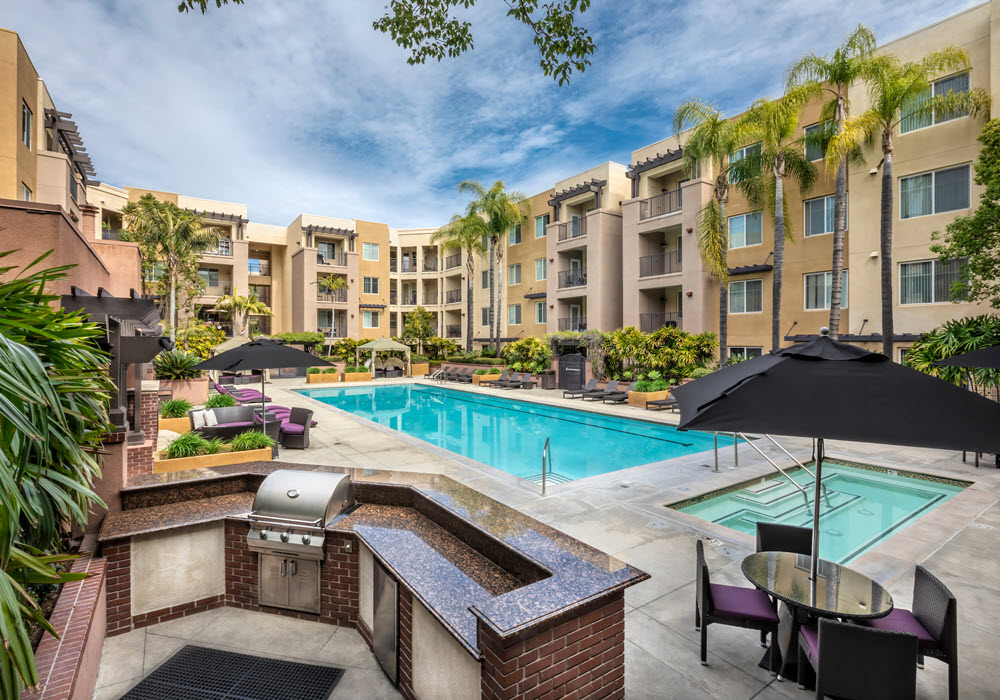 Orange County Living, Southern California at Its Best
Orange County's many great beaches, Mediterranean climate, and attractions have made it a favorite destination for visitors to Southern California, yet many of its highlights often go unseen. With Orange County's tremendous cultural diversity, a wide range of real estate options, top-rated public schools, and an impressive collection of entertainment opportunities, Orange County is a unique collection of cities that display the full spectrum of Californian living.
More Than Beach Living
While the 42 miles of pristine beach are an undeniable draw for both locals and visitors alike, OC living doesn't start and stop at the shoreline. In Irvine, regularly voted as one of the best cities in California to live in, there is a thriving job market and an excitingly diverse local culture, with a small-town feel despite the rapid growth in the area. It also happens to be one of the top five greenest cities in the country, is home to the University of California Irvine, and is well-connected with convenient access to freeways plus hundreds of miles of bike lanes, allowing residents to be less car-dependent. Irvine's position on the Metrolink makes moving around most of Orange County without a car a breeze, and getting to the nearest beach –Newport Beach - is typically a quick 20-minute car ride outside of the heaviest traffic hours.
For a larger city experience, Anaheim has no shortage of accommodations and things to do, though without quite the intensity of living in Los Angeles. With a wave of new apartments and townhomes to accompany the up-and-coming food and brewery scene, Anaheim is no longer simply a hub for those headed to a theme park such as Disneyland Park to spend time with Mickey and Minnie.
Anyone who does want premium access to the coast should consider Newport Beach, Laguna Beach, Seal Beach, and Huntington Beach. The locales allow direct access to miles of the Southern California coastline. In Huntington Beach, sometimes referred to as Surf City, there is plenty of shopping and entertainment along with a robust local scene that features plenty of music festivals and sporting events. For additional coastal options, Dana Point and San Clemente, near the southern edge of Orange County, are quaint beach towns that boast spectacular surfing and easy living. With Amtrak and Orange County Metrolink stations that connect residents to central Los Angeles and San Diego, San Clemente also offers a variety of options for commuters. And for those looking to live more inland but with equally great access to Orange County's beaches, Aliso Viejo, Laguna Niguel, and Mission Viejo are all excellent options and are ranked as some of the safest cities in the area.
Thanks to a superb mixture of coastal and urban environments, Orange County continues to prove it's much more than a tourist destination and has a distinct local culture all of its own.
Entertainment
The quantity and quality of entertainment options remain a central perk of Orange County living. With an underrated sports culture, thriving arts and theater scene, and an incredible array of cultural events that can make OC feel like a series of bustling small towns, Orange County has enough entertainment to keep a resident busy for months on end.
For sports fans, the NHL's Anaheim Ducks play their home games at the Honda Center and showcase the very strong local appetite for sports that are usually associated with colder regions. Sticking with the major sports, the Los Angeles Angels of Anaheim have long been the beloved home team of Orange County, ensuring Angel Stadium's status as a natural hub for residents as well as out-of-towners.
Both the Honda Center and Angel Stadium are gateways to other forms of entertainment as well. In addition to various local sporting events, Honda Center is one of the go-to places in Southern California for live shows and major concert events, which span an enormous range of different genres. Everyone from U2 to Katy Perry has performed at Honda Center, with A-list performances continually added to the schedule. The same also goes for Angel Stadium, which is used year-round as one of the biggest outdoor concert venues in the area.
Shopping
Although Los Angeles is also known for its shopping, Orange County is a hidden gem for those seeking premium shopping options. One of the most renowned destinations in the area, South Coast Plaza in Costa Mesa, is sometimes referred to as Orange County's version of Rodeo Drive, with a sprawling campus of upscale shopping and dining options that are great for a day or night out. Meanwhile, Fashion Island in Newport Beach is also well known for its many high-end stores and restaurants. It also hosts popular fashion events that help make it a natural gathering spot for the fashion inclined.
The CAMP and The Lab Anti-Mall – in Costa Mesa – both go against the grain while combining local artwork with trendy shops and new-age eateries. Closer to the coast, Pacific City in Huntington Beach is a newly constructed complex loaded with unique boutique shops and restaurants, making it a natural gathering point before or after spending some time at the beach. You also don't have to be a tourist to enjoy the many highlights of the Downtown Disney District in Anaheim, which draws families and other crowds looking for top-notch shopping and dining.
Events
In addition to tremendous sports and shopping scenes, Orange County has plenty of opportunities to tap into the culture by way of fairs, festivals, and other local events. Every year, one of the very biggest is the Irvine Global Village Festival, which takes over the very popular Orange County Great Park at the beginning of every fall for a stunning display of different cultures. Guests enjoy a series of live shows, interactive cultural exhibitions, and an incredible array of foods from around the world. Other popular local events like the OC Fair, Newport Beach Food and Wine Festival, Garden Grove Strawberry Festival, and the Scottish Fest have been around for years and represent only a touch of the cultural diversity the area is known for.
With year-round opportunities for major sporting and entertainment events as well as more localized, small-scale fairs and festivals, Orange County can easily keep you busy.
Food Culture
Food often defines regions, and Orange County is no different. From famous burrito hot spots and old-world pizza restaurants to upscale seafood options, OC residents have endless ways to exercise their appetites.
In Santa Ana, outstanding Mexican food is abundant, in addition to various other cuisines. The city shows off a staggering collaboration of foods that represent the best of Orange County. Another sought-after dining destination is Costa Mesa, the home of renowned Chef Amar Santana's Vaca. Known for perfecting Spanish-inflected flavors and having an abundant supply of A-list wines, Vaca remains one of the staples of one of Orange County's best areas for fine dining. Costa Mesa is also known for its terrific upscale Mexican restaurants, top-notch bakeries, and growing list of pubs and craft breweries. Lastly, there is no shortage of outstanding seafood near the region's most famous beach neighborhoods. You can find plenty of upscale and more relaxed seafood options in Newport, Huntington, or Laguna.
True to the myriad cultures that have helped Orange County form, the range of dining options in Orange County is as impressive as anywhere in California.
Opportunity Awaits in Orange County
Because of its position between two of California's major metropolises, Orange County is often grouped with San Diego County or Los Angeles County, even with distinct cultures and advantages. Courtesy of its spectrum of cities, towns, and neighborhoods, in addition to the stunning beaches and weather, Orange County offers just about any lifestyle that you can think of. With OC's immense economic opportunity, the region is also ideal for young professionals to chase career goals, pick up extra jobs, or consider new fields. Add to the long list of entertainment options, outdoor activities, and many local events, and you have an area that caters to all kinds of interests and lifestyles, cementing Orange County's place as one of the best spots in SoCal to call home.
Find Your Essex Apartment
Our apartment communities span from San Diego to San Francisco and the Pacific Northwest in some of the most sought-after locations on the West Coast. Whether you're looking for life in Los Angeles, settling down in San Jose, or relaxing in Oakland, we can help. Choose from bustling city life, quiet comfort in the suburbs, sun and sand at the beach, or outdoor adventures and a wide variety of on-site amenities and floor plans that span from studios to two-bedroom apartments to townhomes. Whatever your style and budget, we have a community that's right for you.
Explore our nearly 250 apartments, such as Parkside Court in Santa Ana or Pinnacle at Fullerton, and learn more about current leasing or move-in specials and pricing.