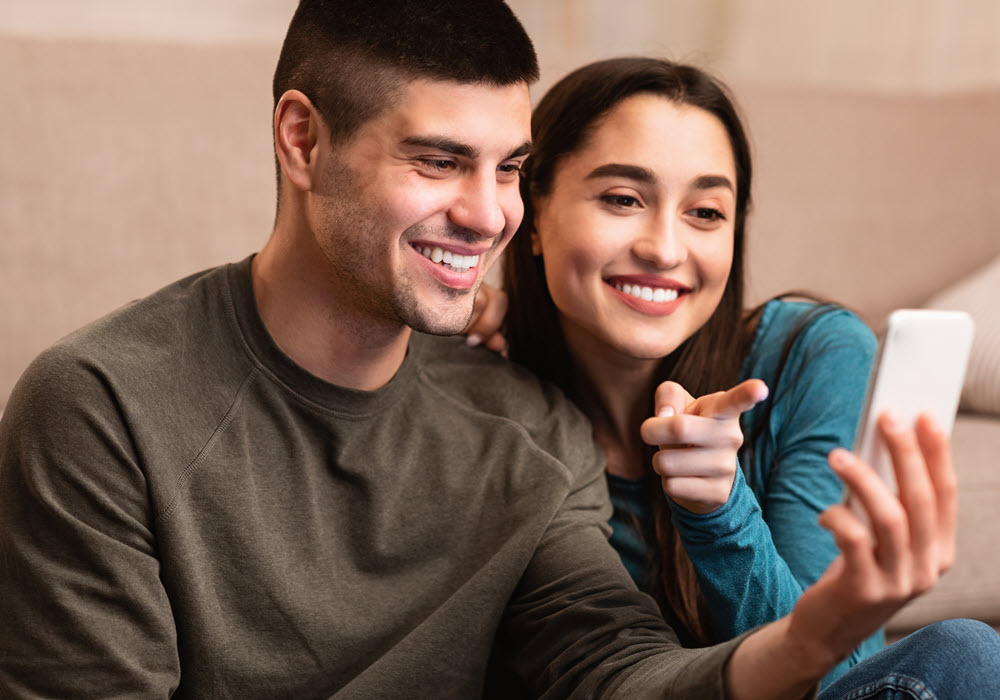 Best Websites and Apps for Finding Your Next Apartment
If you're ready to start apartment hunting and want to find the best apartment but don't have hours to dedicate to the process, there is a simple solution - use an app or website to aid your search!
There are great resources offering a variety of features, from virtual 3D tours to calculating how much a renter can afford to pay monthly. Some even provide your financial information and credit score to potential property managers so you can sign, pay, and lockdown that perfect new place, all with the touch of a finger! With so many options to choose from, we've narrowed it down to our favorite rental apps currently available for iOS, Android, and online.
By now, you're sure to have seen one of their commercials with Jeff Goldblum playing quirky CEO Brad Bellflower. But Apartments.com isn't just popular because of the funny ads. Their app lets you search thousands of rental listings, find listings that have video and 3D tours, draw search boundaries on an interactive map, and apply online.
Beloved for providing real-time availability on a map-based screen, they also list amenities offered by each community and hidden fees. Friendly filters simplify your search by showing a wide range of options, including price range, nearby schools, income restrictions, student housing options, your daily commute, or even the distance a particular apartment is from your favorite bar. They verify listings, cutting down on scams, and offer neighborhood guides to each city for new arrivals.
Apartments for Rent by Rentable is one of the most convenient apartment apps on the market. With over a million verified listings coast to coast, including thousands of exclusive listings and an easy-to-navigate search map with filters, they have everything you need to find and rent your next place. The app even lets you schedule a tour, or tour the property virtually on your phone, contact the property manager directly, sign your lease, and more.
ABODO works directly with property managers to provide real-time availability, amenities, and pricing, offering nationwide coverage emphasizing students and professionals on rentals near universities and downtown areas.
Considered by many to be the original rental website, Craigslist not only still exists but can be a valuable tool for savvy sleuths searching for a sweet deal. Since owners and some property owners can post directly for free, there are literally hundreds of listings. Users can select amenities, set a price range, pick the number of bedrooms, and more.
The downside is that you'll need to stay sharp to spot potential scams and weed out duplicate listings. The upside: By searching for your requirements daily, or in some cases hourly, you'll be able to spot and take advantage of the best deals before anyone else does!
HotPads is geared toward people looking to move to cities and urban centers and displays available rentals throughout the country. Some of their features include map-based searching, details on nearby schools, dog parks, bike share, walk scores, and more. There is a commute calculator to help you arrive on time. They even have a share button that allows you to pass along the perfect listing to family and friends! HotPads is now owned by Zillow, though it originally launched in 2005.
Scope out some new potential neighborhoods with Trulia Rentals, another Zillow-owned property that's been on the real estate search engine options list since the mid-2000s. Trulia's intuitive interface allows users to view search results on a map or by list or grid. They offer location-specific information regarding local schools, amenities, and commute times, with a calculator, as well as community-sourced neighborhood ratings, walkability scores, pet policies, LGBTQ resources, and search by school district options.
Trulia Rentals also offers a one-click feature that allows interested renters to get in direct contact with the property manager or a leasing agent without filling out any additional forms or listing which specific apartment they're interested in. In the race for the right space, every second counts!
Zillow Rentals is great for comparing rental rates on available properties and lets you draw your own map for the areas that interest you. The app gives users access to rentable locations all over America and personalized searches to check things like gated parking, pools, and pets. They also allow you to save the apartment search you're most excited about.
The app works as a great tool for online research, too, with the Zestimate tool providing an estimated price for rental properties within the given area code. You can create a profile on the app that allows you to apply to multiple apartments with one application and even pay your rent from your phone.
Known for its deep knowledge of local rental markets, Zumper is perfect for busy professionals apartment hunting on the go. Reserve your unit online in some major cities like Los Angeles and New York with Instarent and feel comfortable when you arrive because of their descriptions of nearby landmarks, annual weather patterns, and local events given by search location. The app sends users notifications when rental listings that meet their needs become available and offers a rental expert to schedule and confirm tours.
They provide your current credit report from TransUnion for rental applications, allowing your new property manager to access it securely through the app. Fun features include prequalifying for an apartment, booking a tour, making an offer, and in some places, signing your new lease and paying rent and deposit, making them the best for completing the rental process overall.
Find Your Essex Apartment
Our apartment communities span from San Diego to San Francisco and the Pacific Northwest in some of the most sought-after locations on the West Coast. Whether you're looking for life in Los Angeles, settling down in San Jose, or relaxing in Oakland, we can help. Choose from bustling city life, quiet comfort in the suburbs, sun and sand at the beach, or outdoor adventures and a wide variety of on-site amenities and floor plans that span from studios to two-bedroom apartments to townhomes. Whatever your style and budget, we have a community that's right for you.
Explore our nearly 250 apartments, such as Bella Villagio or Marquis, and learn more about current leasing or move-in specials and pricing.