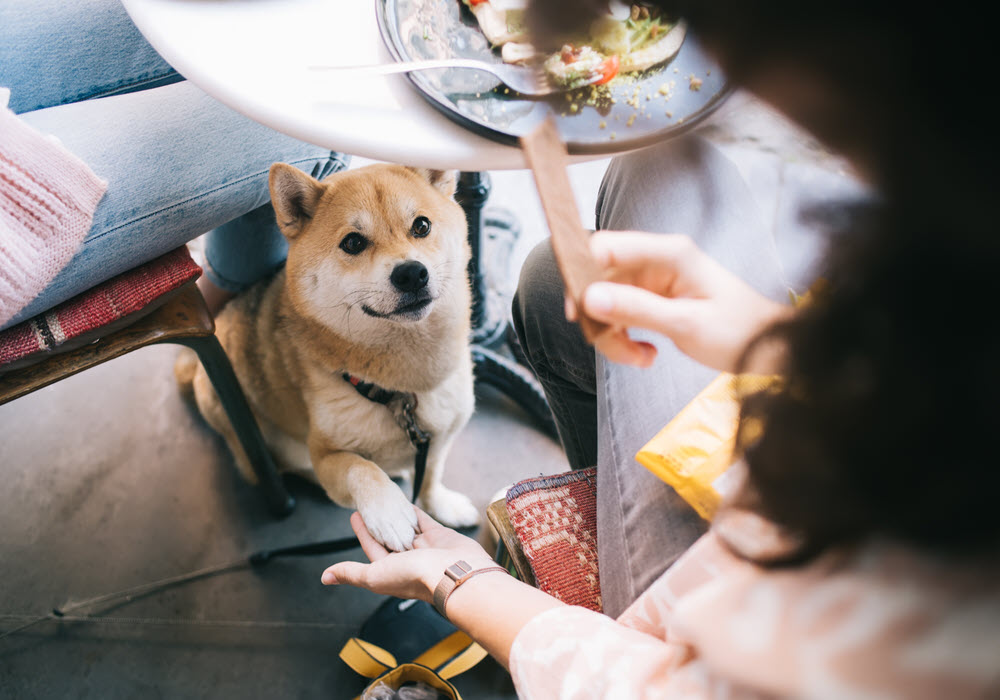 LA's Best Neighborhoods for People Who Love Their Pets
From dog-friendly beaches to endless hiking trails to botanical gardens, there are many opportunities to explore and enjoy the outdoors and exceptional weather with your furry friend in Southern California. Specifically in Los Angeles County, several pet-centric neighborhoods and communities offer everything you need to make life with your pet easier and more enjoyable.
Benefits of Living in Los Angeles for Dog- and Pet-Lovers
Without a doubt, Los Angeles is a pet-friendly area. It's filled with dog-friendly restaurants offering outdoor seating and water bowls for your pup, so dog owners can go out to brunch and coffee shops all over town without leaving their four-legged friends behind. Some coffee shops, bars, and restaurants even offer dog menus with dog-safe foods. If you'd like to know whether you can bring your pet to the neighborhood bakery, just call ahead and ask and be sure to follow any instructions. Los Angeles also has many dog parks, hiking trails, and beaches where dog owners and other pet owners can take their pets to play and exercise.
Here's a closer look at some of the most pet-friendly neighborhoods in Los Angeles County.
Downtown Los Angeles
Living in Downtown Los Angeles has plenty of perks for pets and their owners. Both the Arts District and Echo Park offer ample opportunities to explore and play. Bring your dog with you to Broken Mouth on S. Los Angeles Street for an inexpensive and delicious lunch. Or, if you and your dog like cocktails, wine, and Latin American food, DAMA in the Fashion District, should not be missed. Have a feline friend you're looking to pamper? Meow Cat Grooming offers cat grooming services in downtown LA, too. One more pet-friendly perk to downtown LA? There are several dog parks to choose from, including Arts District Dog Park on East Fourth and Grand Park Dog Park on the east end of Grand Park.
For those considering relocating downtown, Essex Apartments Avant and Santee Court are popular and pet-friendly communities that offer enviable perks such as rooftop sundecks, beautiful pools, spas, and fitness centers — even a mini driving range.
Beverly Hills
Beverly Hills is a lively destination with a great amount of pet-friendly activities. Visit the original Sprinkles with your furry friend for a tasty treat where you can order your dog their own pupcake made with pet-friendly ingredients. Visit their cupcake ATM or go inside for a tasty human treat. If you're looking for a pet-friendly restaurant, consider The Farm of Beverly Hills - a popular eatery on Beverly Drive with American classics. Dogs are welcome, and there is outdoor seating too. Take your furry friend to the Beverly Gardens Park on Santa Monica Boulevard to get your steps in with a scenic stroll. The 1.9-mile walk is filled with grassy fields, rose gardens, and numerous duck ponds.
Hollywood and North Hollywood
The lights, cameras, and action don't stop for four-legged friends! Take your furry companion to eat at The Front Yard, a neighborhood restaurant offering an expansive patio perfect for dogs and their humans. Following your delicious meal, you can bring your dog to the Travel Town Museum in Griffith Park if you want unique entertainment. Dogs are allowed inside the museum as long as they stay on leash, and together you can explore the history of trains. When you are ready for some additional steps, take a walk along the Los Angeles River Bike Path located in Atwater Village. The path covers over 29 miles. Just be sure to keep your pup on leash while you're on it.
Look no further than Wallace on Sunset for pet-friendly living in the heart of Hollywood. The community includes a dog park and luxurious pet-washing stations and is close to popular dog-friendly hiking trails such as Runyon Canyon in the Hollywood Hills.
West Hollywood
West Hollywood has a well-deserved reputation as a pet-friendly neighborhood in the city of angels. If you're hungry and looking for a decadent and unforgettable place to eat, head to the storied Chateau Marmont Restaurant, where you and your dog can sit outside and bask in the glow of the sun and the many celebrities who frequent the hot spot. For a more casual option, you and your pet can dine outside at Le Petit Four, a delightful French bistro. If you have an active pup, take a walk around Lake Hollywood Park, Runyon Canyon Park, or visit one of the many dog parks in the area.
Check out The Blake LA, The Dylan, or The Huxley if you are interested in moving to West Hollywood. The communities offer spacious and luxurious apartments, from studios to two-bedroom floor plans. Pet-centric amenities are available in addition to swimming pools, spas, outdoor terraces, fitness centers, and high-speed internet, making these Essex Apartment Homes some of the most desirable in the area.
Santa Monica
Santa Monica is an ocean-front paradise for pets and their people, including over 70 pet-friendly restaurants. Located on the Santa Monica Pier, The Albright is a Santa Monica staple that offers fresh seafood, including an excellent raw bar, and your pet — and kids — are welcome. In the mood for something a little more south of the border? Blue Plate Taco has excellent Mexican fare, and they welcome dogs. If your cat or dog needs a spa day, take them to Bark Williams where friendly professionals will get your pet looking their best, or, if you prefer, you can use one of their self-wash stations. One popular dog-friendly park in Santa Monica is the Herb Katz Dog Park at Joslyn Park. The dog park is over one acre and boasts two different sections: one for large dogs and one for small dogs, so pups of all sizes can have a good time.
Bellerive is a pet-friendly Essex apartment community on the outskirts of Beverly Hills. It is conveniently located near shopping and pet-friendly restaurants. The apartment interiors include one to three bedrooms and have enclosed courtyards and BBQ areas to enjoy with your furry friend.
Long Beach
Home to the world-famous Rosie's Dog Beach — a four-acre beach dedicated to dogs and their owners — Long Beach is a community with more than enough fun for pets and their owners. The Rio Hondo River Trail is an ideal whole-day outing if you and your dog enjoy hiking. While there are plenty of restaurants to bring your pup along for the meal — a local favorite with a unique food menu is The Attic. Or consider PJ's Pet Cafe, where you can order a birthday cake for your pet and buy pet supplies and other treats.
If Long Beach feels like the right place for you and your beloved pet, Essex has two communities in the area - Marbrisa and Pathways at Bixby Village. These pet-friendly apartments feature open floor plans, air-conditioning, in-unit washers and dryers, and community amenities such as swimming pools, fitness centers, a community dog park, and more.
Find Your Pet-Friendly Essex Apartment in Southern California
Looking for a pet-friendly apartment along the West Coast? Our pet-friendly apartment communities span from San Diego to San Francisco and the Pacific Northwest in some of the most sought-after locations on the West Coast. Whether you're looking for life in Los Angeles, settling down in San Jose, or relaxing in Oakland, we can help. Choose from bustling city life, quiet comfort in the suburbs, sun and sand at the beach, or outdoor adventures and a wide variety of on-site amenities and floor plans that span from studios to two-bedroom apartments to townhomes. Whatever your style and budget, we have a community that's right for you.
Explore our nearly 250 apartments, such as 5600 Wilshire or Essex Properties at Miracle Mile and learn more about current leasing or move-in specials and pricing.