You, Your Dog and Orange County: 10 Spots the Two of You Can Go Together
From the breathtaking coastline to world-class entertainment and dining, Orange County has a lot to offer. To take advantage of everything The OC has to enjoy, you'll want the entire family in on the fun —including your four-legged family members. Although Orange County is home to many dog lovers, Fido isn't allowed everywhere, and sometimes you just don't want to hang out at a dog park. So, we've put together our favorite recommendations for the top ten spots you and your dog can enjoy together in Orange County.
Huntington Dog Beach
100 Goldenwest St, Huntington Beach, CA 92648
Huntington Dog Beach not only allows dogs but welcomes them! Known as "Doggy Disneyland," this beach was established and is maintained by the nonprofit, The Preservation Society of Huntington Dog Beach, whose mission is to preserve access to beaches for dogs and their families. They provide doggy bags for waste, and the fans of this beach have a reputation for keeping it clean! Only leashed dogs are allowed on the bluffs, but on the beach, leashes are totally optional. You'll find scores of happy pups and dog lovers on this beautiful stretch of sand. Want to take advantage of Huntington Dog Beach daily? Make your home in the nearby Essex community, Huntington Breakers.
Wet Dog Tavern
221 Main St Ste B, Huntington Beach, CA 92648
Wet Dog Tavern boasts a dog-friendly patio and bar in Huntington Beach and is also known for its delicious and high-quality food menu. Wet Dog is where you want to stop after you and your dog soak up a long day in the sun. Fans of the Wet Dog Tavern love their customer service and how much they cater to furry friends — they even have a dog menu! Great vibes, a killer happy hour, and an even happier pooch await you at Wet Dog Tavern.
Fashion Island
401 Newport Center Dr, Newport Beach, CA 92660
If you're looking for Orange County's premier shopping center, look no further than Fashion Island. Overlooking the ocean, Fashion Island is a favorite for dog lovers and shopping lovers because the expansive outdoor mall allows canine friends. Fashion Island is known for its high-end shops, great restaurants, and the abundance of adorable dogs you'll meet during your shopping experience.
Pacific Electric Boat Rentals
201 East Coast Hwy, Newport Beach, CA 92660
Located in Newport Beach at the Balboa Marina, Pacific Electric Boat Rentals, is a family-owned and operated business renting out some of the most beautiful Duffy Boats on the Pacific coast. Known for top-tier customer service, Pacific Electric is the place to go when you want to spend a day on the water. Not only can you get an up-close and personal view of the ocean, but your dog can be there to join you since all their boat rentals are small and dog-friendly. Dogs must weigh under 20 pounds, and renters must pay a small additional pet fee.
The OC Mix
3313 Hyland Ave, Costa Mesa, CA 92626
Known as one of the trendiest outdoor malls in the area, the OC Mix is a stylish, rustic outdoor space that is filled with local retailers. You won't find big box stores or name brands, but there are trendy coffee shops, local restaurants, and a welcoming dog-friendly destination to get some shopping done with your best friend. If you prefer to be close to one of the most unique shopping areas in Orange County, consider Essex community, Villa Siena, just minutes away from the OC Mix.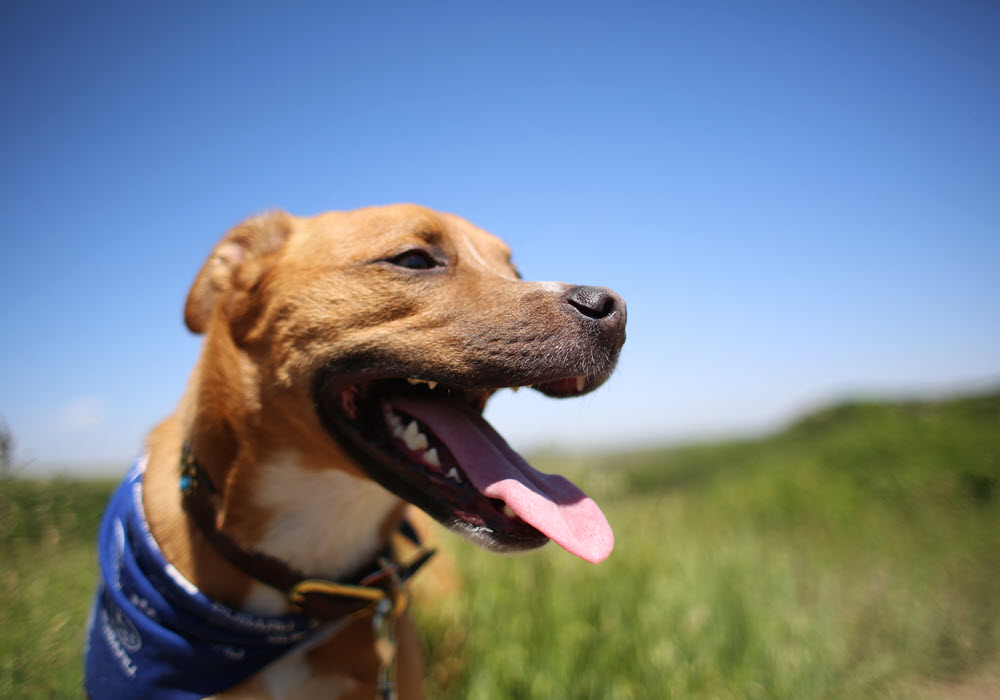 Peters Canyon Regional Park
8548 Canyon View Ave, Orange, CA 92869
Orange County might be known for its beaches, but the beautiful nature doesn't stop there! Peters Canyon Regional Park is a 340-acre-wide outdoor area near North Tustin, filled with grassland habitats, coastal sage, and plenty of California wildlife. Peters Canyon is also a great spot to ditch Wi-Fi and hit the trails with many different trail options available of varying difficulties. Best of all, dogs are welcome.
Balboa Island
100 Main St, Newport Beach, CA 92661
If you're looking for a family-friendly beach spot near Corona Del Mar with great food, friendly locals, and a charming main drag, look no further than Balboa Island. Take your dog on the ferry and spend the day on the beach, along with your fellow dog owners. You can even find some dog-friendly restaurants along the way!
Top of the World
3300 Alta Laguna Blvd, Laguna Beach, CA 92651
Known for its gorgeous views and abundance of off-leash dogs, Top of the World is one of the most beloved hikes in Orange County. Located in sunny Laguna Beach, Top of the World offers hikers and dog parents amazing panoramic views from Catalina Island to Mt. Baldy. There are also a few route options of varying difficulty, so you can choose whatever hike is best for you and your four-legged friend. Not all hikes and wilderness parks around Orange County are pet-friendly, but Top of the World is known as one of the most beautiful dog-friendly hikes in the area. You'll see many other hikers with dogs along your way to the Top of the World.
Yappy Hour at the Ritz - Carlton Laguna Niguel
One Ritz Carlton Dr, Dana Point, CA 92629
A five-star hotel might not be top of mind when you think of dog-friendly locales, but the Ritz-Carlton Laguna Niguel is throwing expectations out of the window! The Ritz-Carlton hosts a pup-friendly happy hour that benefits the Veterans Initiative of Canine Companions for Independence every month. Not only can you sip your favorite libation, but your dog can also enjoy complimentary treats and even drinks of their own, like beef-flavored water!
The Dog Pawrk Brewing
27122 Paseo Espada Ste A904, San Juan Capistrano, CA 92675
Dog-friendly breweries have become increasingly popular, but nobody welcomes furry friends like Dog Pawrk Brewing. They are known for their incredibly dog-friendly atmosphere that includes the entire family. Dog Pawrk churns out some unique brews and often has live music for you and your pup to enjoy. They even sell locally made dog cookies because who doesn't deserve a treat more than the best dog in the world?
Sharing your life with a dog in Orange County isn't just easy; it's fun and invigorating. If you love your four-legged friend and are looking for the perfect place to call home, consider one of Essex Apartment Homes' many apartment buildings in Orange County. With luxurious amenities, such as in-unit washers and dryers, outdoor fireplaces, pools, spas, and fitness centers, life in a pet-friendly Essex apartment is a life well-lived.
Find Your Essex Apartment
Our apartment communities span from San Diego to San Francisco and the Pacific Northwest in some of the most sought-after locations on the West Coast. Whether you're looking for life in Los Angeles, settling down in San Jose, or relaxing in Oakland, we can help. Choose from bustling city life, quiet comfort in the suburbs, sun and sand at the beach, or outdoor adventures and a wide variety of on-site amenities and floor plans that span from studios to two-bedroom apartments to townhomes. Whatever your style and budget, we have a community that's right for you. Explore our nearly 250 apartments, such as Fairway at Big Canyon or The Palms at Laguna Niguel in Orange County and learn more about current leasing or move-in specials and pricing.