Come build a career with us! Whether you're a seasoned veteran with years of property management experience under your belt, or you're brand-new to the multi-family industry, Essex has a place for you! We believe in fostering a work environment that encourages career growth by providing ample training opportunities to develop your skills in addition to a clearly defined career path.
Essex Invests in You
Essex provides our associates with the education and resources needed to cultivate an inclusive work environment. In 2021, our team led more than 36,349 hours of education training for over 1,700 employees.
Leadership Development
We recognize that our associates are our most valuable assets and aim to foster an environment where all associates can reach their highest potential. Our Emerging Leaders Program focuses on fostering the growth and development of high-achieving employees with the potential to become future leaders at Essex. This program is designed to enhance skillsets and increase the retention and engagement of high-potential associates. 73% of participants were promoted within one year of completion of the program.
Enhanced Representation
We have built a strong foundation of encouraging and promoting the enhanced representation of women, people of color, military veterans, LGBTQ+ people, and disabled employees (across all intersecting identities) within the business and at leadership ranks. At Essex, over 51% of persons of color hold managerial positions. 42% of associates are women, and 71% of associates are persons of color.
Here's What Our E-Team Members Have To Say!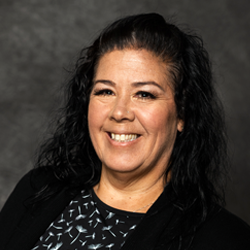 "I can describe my teams throughout my 20-year tenure with Essex with one word: empowered! Their skillset, motivation, support and creativity are what have made us successful. Across the different positions, I have held with this company, the level of empathy and communication within the teams I've worked with have allowed us to work collectively towards common goals and provide our residents with the exceptional customer service they deserve."
Julie Workman
Senior Community Manager, OC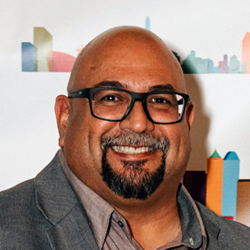 "I was approached to develop a roadmap and shape our next big concepts within maintenance to create career opportunities and streamline operations efforts. I have been excited and truly rejuvenated to be in constant collaboration, aligning perspectives, and prioritizing decisions across our business goals, user needs, and technology. When you love what you do, it isn't work; it becomes a new passion. I am appreciative of Essex for this opportunity!"
Mark V. Yepez, Sr.
Recently promoted to
Senior Director of Operations, OC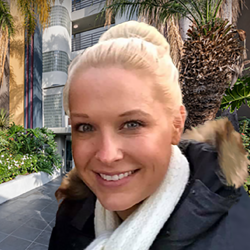 "I'm grateful that Essex truly is dedicated to its associates' growth. I've worked for many companies that claim that they are invested in growing their associates, but I never actually experienced it until I came to Essex. Throughout my three years with the company, I have quickly been promoted from leasing specialist to assistant manager to community manager and now to my current role as a community relations manager. I look forward to continuing my career journey with Essex and the amazing team members I get to work with!"
Jessica Hill
Community Relations Manager, LA
Essex Emerging Leaders Graduate