Small Space Big Ideas: 5 Ways to Make Your Space Feel Bigger
Square footage is a precious commodity when living in a big city, so it is essential to take inventory of your home, allowing you to plan and utilize space in the best way possible. There are many ways that you can incorporate furniture or use home décor to create the illusion of having a more efficient space. Let's explore the top 5 most popular ways to make your apartment seem more spacious and functional.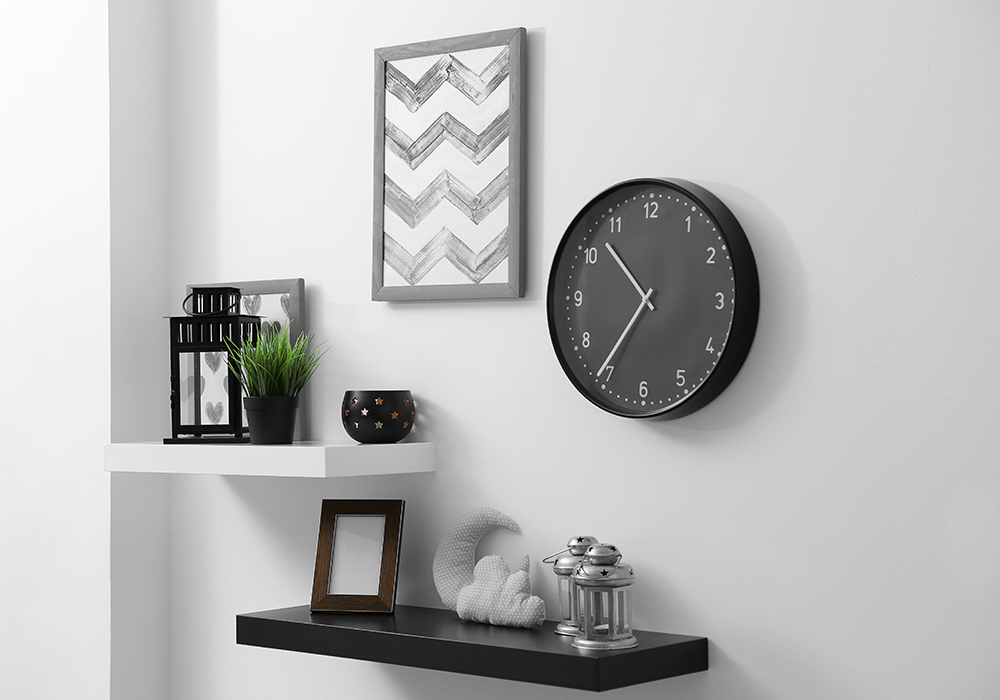 Find Space on the Walls
One of the most overlooked and under-utilized areas of an apartment are the walls. By hanging shelves or installing floating end tables, it will keep things off the floor and minimize the look of clutter. Mounting your TV on the wall is an excellent way of utilizing your wall space and creates a much sleeker, streamlined aesthetic.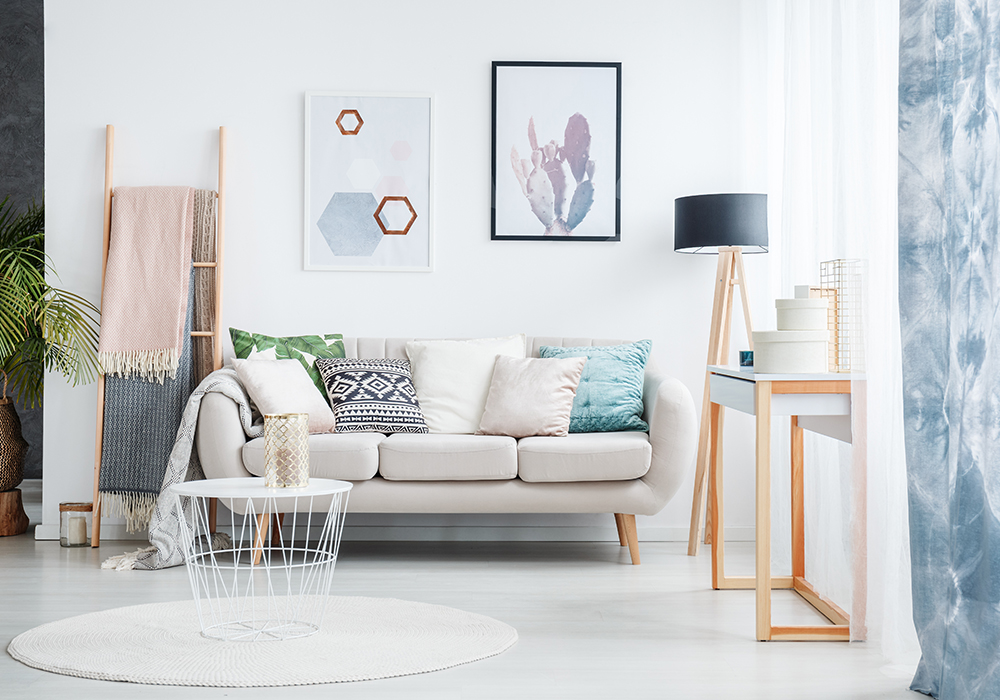 Utilize Smaller Rugs
Instead of incorporating one large area rug in your space, opt for several smaller rugs to help delineate the different areas of a room. If you are living in a studio, you are most likely going to have a living room, bedroom, kitchen, and possibly a workspace in one single space. By using smaller rugs in each area, you can create a flow to the room, making it appear larger.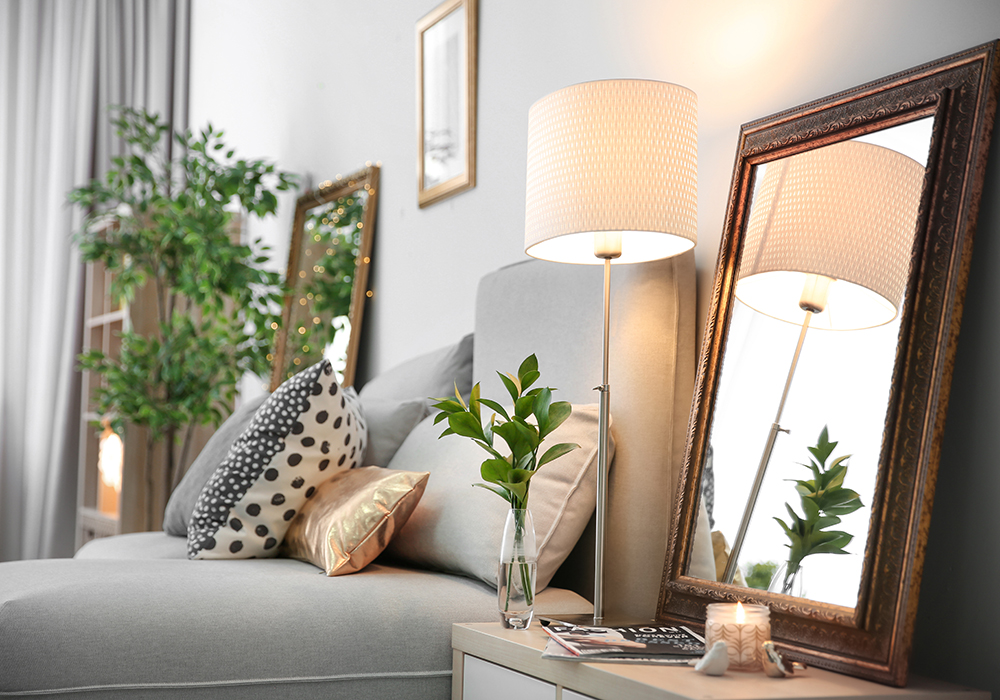 Choose Mirrored and Transparent Surfaces
Incorporating mirrors, reflective surfaces, or home décor and furniture with transparent surfaces in a smaller space creates the illusion that there is, in fact, more space. The possibilities are endless in terms of decorating with mirrors, whether they are full length, little decorative mirrors, or pieces of art with mirror-like qualities. When it comes to transparent furniture, you're in luck! Not only is it effective at opening up space – it is also very on-trend. The "retro" design of the transparent, acrylic coffee tables, dining tables, chairs, and end tables is very popular.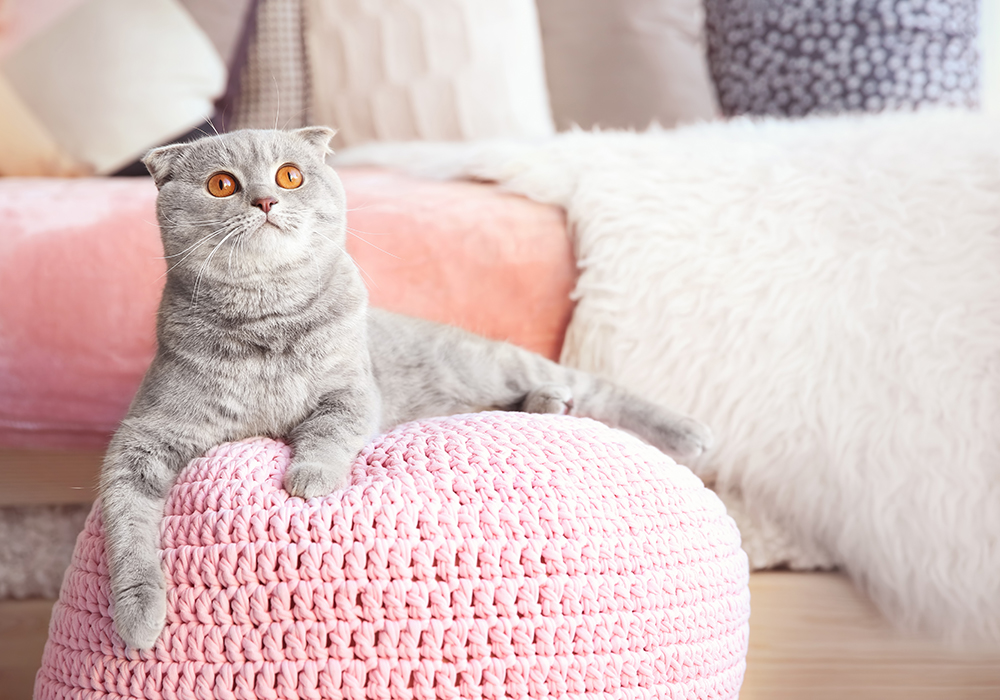 Incorporate Furniture That Serves a Purpose
Be thoughtful about the furniture that you consider for your apartment. Does this serve more than one purpose? For example, an ottoman is an excellent solve for seating and storage, and a sofa that folds out into a bed can help save space. Also, consider space-saving furniture perfectly designed for small residences such as a folding desk or nesting accent tables.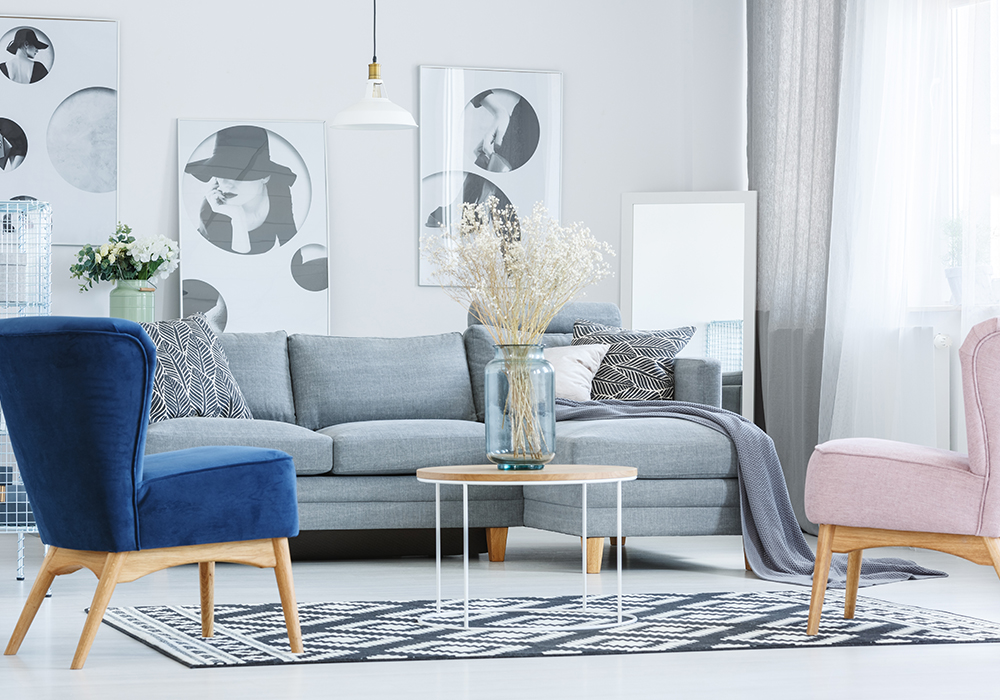 Choose a Light and Airy Color Palette
Keep in mind that while dark colors can make a space feel cozy, they do absorb light. To make your area feel not-so-small, try using color palettes that are light and bright and reflect any and all light in your space. If you want to incorporate bold, dark colors, add them as an accent to your space. By using pillows, throws, accent lamps, and other pieces of décor, you can still have fun with color while keeping a light-filled space.
Don't let the size of your apartment discourage you from having a space that is stylish and functional. See it as an opportunity to do a lot with a little and be proud of the sanctuary you have created for yourself!
Find Your Essex Apartment
Our apartment communities span from Carmel Landing in San Diego to Cedar Terrace in the Pacific Northwest in some of the most sought-after locations on the West Coast. Choose from bustling city life, quiet comfort in the suburbs, sun and sand at the beach or outdoor adventures and a wide variety of on-site amenities and floor plans that span from studios to townhomes. Whatever your style and budget, we have a community that's right for you.
Explore our nearly 250 apartments, such as Fairway at Big Canyon in Newport Beach or Hope Ranch in Santa Barbara, and learn more about current leasing or move-in specials.