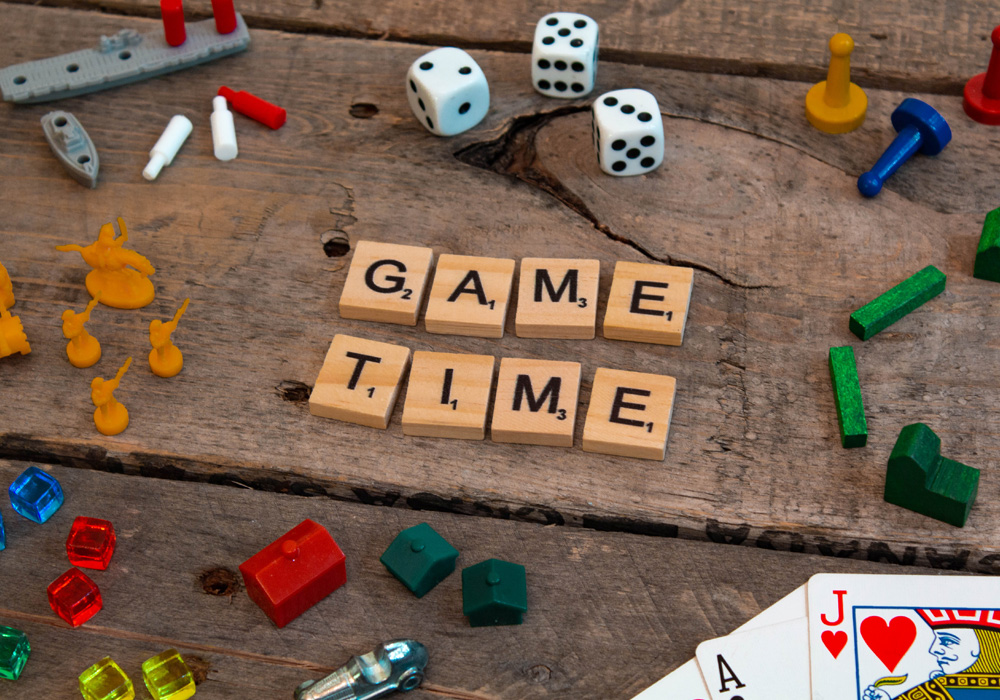 Top 10 Card and Board Games of 2020
Board games and playing cards are a tried and true way to have fun and enjoy some good old-fashioned quality time with family and friends. Here's our list of the 10 best ones out there right now, old and new, and where to buy them if you don't already own them. Enjoy!
Catan
Formerly known as Settlers of Catan, the new fifth edition printing rebranded the wildly popular game Catan. This version is the base game that you need to get started. Spoiler alert – you're going to want to purchase the expansions. Fans rave that the game is highly addicting and that your life will forever be altered after even one game.
Catan is surprisingly simple and straightforward to learn. In a single game, you can master the basics and start tackling more complex rules and gameplay. Before long, you'll be begging people to play with you and having hours of fun.
Clue
In this suspenseful game of Clue, players must uncover the culprit responsible for murdering Mr. Boddy of Tudor Mansion in his home. Six suspects will have you playing in this classic whodunit for hours. Was it Mr. Green with the wrench in the library? Or Professor Plum with the candlestick in the study?
The only way to find out is to play an amateur sleuth as you work through the mansion's rooms, weapons and guests, eliminating potential suspects and closing in on the killer. The player who correctly accuses Who, What, and Where wins.
Codenames
Codenames is a popular social word game with a simple premise that offers hours of challenging play and works best with four players. There is also a cooperative variant where a single team tries to achieve the highest score playing against the game itself.
Two rival spymasters know the secret identities of 25 agents. Their teammates know the agents only by their codenames. Teams compete to contact their agents first given only one-word clues while avoiding those that belong to the opposing team. Whatever you do, be sure to avoid the assassin!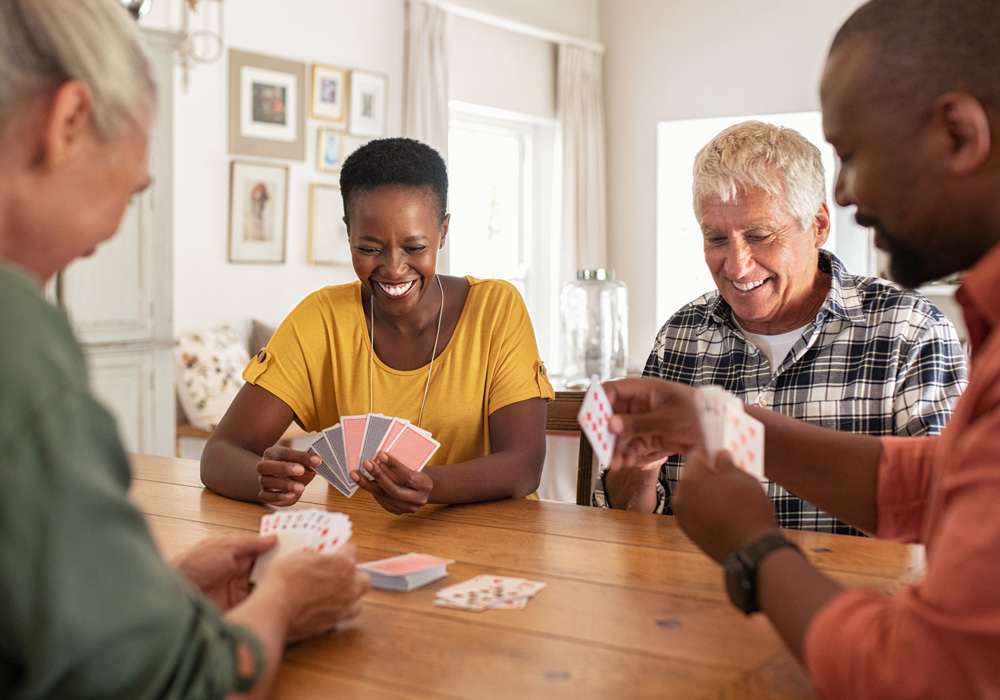 Classic Card Games
Games like Old Maid, Go Fish, Crazy 8's, Slap Jack and War may seem simple, but the classic card games included in this impressive value pack have entertained people of all ages for generations. They are easy to play, colorful, durable, and can be enjoyed for years to come.
Enjoy countless hours of fun and laughter playing these card games wherever you go.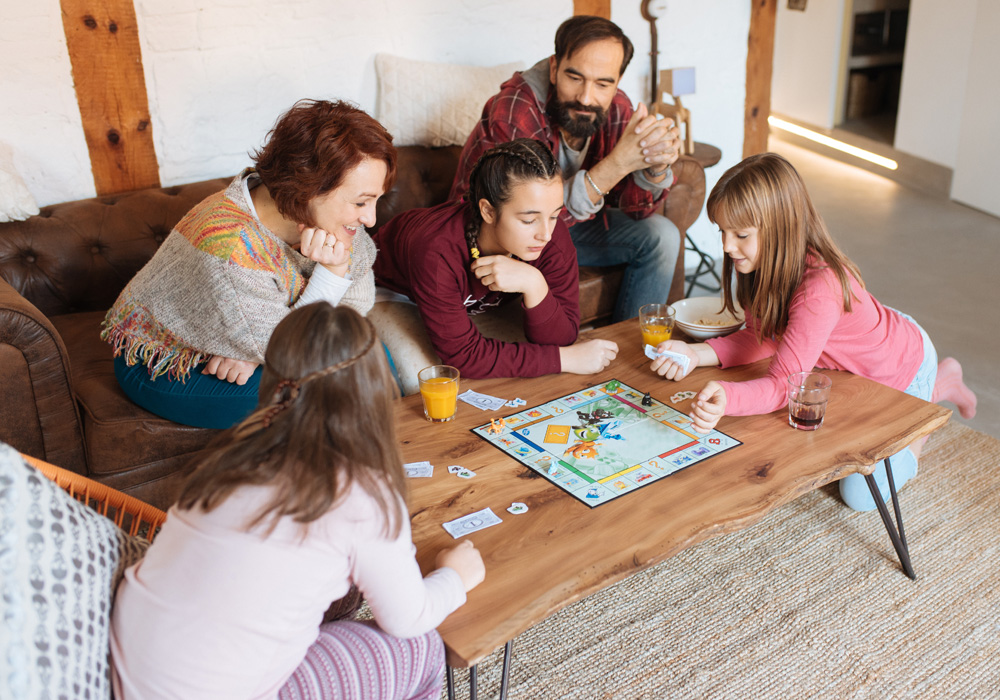 Monopoly
In the game of Monopoly you will buy, sell, dream, and scheme your way to riches in this classic, fast-dealing, property trading, board game! Put houses and hotels on your properties, then gleefully bankrupt your opponents to win it all. Chance and Community Chest cards can change everything in an instant. Just try to stay out of jail or score a get out of jail free card!
Pandemic
All things considered, there couldn't be a better time to try out the game of Pandemic. As skilled members of a disease-fighting team, you and the other players work together to stop four diseases that have broken out in the world, threatening to wipe out mankind. Players must work together utilizing their characters' strengths before ever-increasing outbreaks overwhelm the planet.
Pandemic is a truly cooperative game where you all win or lose as a team. It's currently one of the top 10 board games on Amazon with thousands of reviews ranking it 4.8 out of 5 stars. Don't miss out this growing craze!
Scrabble
Long before there was Words with Friends, there was Scrabble. This classic game of lettered tiles, racks and brain power spells hours of wholesome fun for the whole family. Draw your letters by chance, then strategize how to get big points and triple word scores.
Throw Throw Burrito
What do you get when you cross a card game with dodgeball? Throw Throw Burrito! Collect matching sets of cards quicker than your opponents while also ducking, dodging, and throwing squishy airborne burritos at them. The cards you collect earn you points but getting hit by flying burritos takes them away.
This game is unbelievably fun and includes a burrito duel, where two players stand back to back, march three paces, turn, and fire away!
Uno / Dos
There is no better way to waste an hour or four than to get lost in a highly competitive game of Uno with a couple other players. For those who miraculously have never tried it, players take turns matching a card in their hand with the card showing, either by color or number. Special action cards deliver game-changing moments, like Skips, Reverses, Draw Twos, Wild and Draw Four Wild cards. The first player to dump all their cards wins, just don't forget when you're down to one card to shout 'UNO!'.
When you've mastered that, try the new version, Dos! Get bonus points for matching colors. Earn points for cards left in your opponents' hands. Be the first to reach a score of 200! And yes, when you are down to two cards, holler 'DOS!'
Yahtzee
This timeless dice game never get old. Roll for a straight, full house or go all in to see if you can come up with a five-of-a-kind Yahtzee. We like the newest edition that offers a sharp, high-roller look with casino-style dice and a sleek shaker that doubles as a storage case for easy travel and storage.
Find Your Essex Apartment
Our apartment communities span from Montanosa Apartments in San Diego to The Trails of Redmond in the Pacific Northwest in some of the most sought-after locations on the West Coast. Choose from bustling city life, quiet comfort in the suburbs, sun and sand at the beach or outdoor adventures and a wide variety of on-site amenities and floor plans that span from studios to townhomes. Whatever your style and budget, we have a community that's right for you.
Explore our nearly 250 apartments, such as Arbors at Parc Rose in Oxnard or Apex Apartments in Milpitas, and learn more about current leasing or move-in specials.