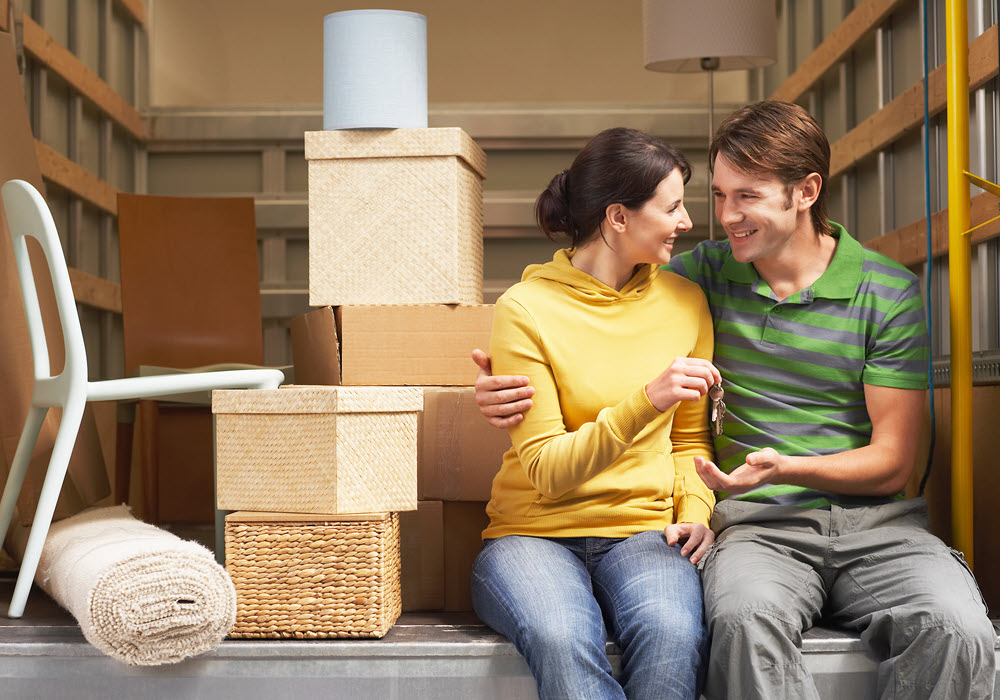 Moving from SF to LA: What You Need to Know
Relocating from the thriving community of San Francisco and the Bay Area to the hustle and bustle of the Los Angeles area can be a thrill. But some people might feel a little nervous about making the change. Even if you've already secured a job in LA and have friends or family there, you will likely need some time to adjust because the two cities offer their own unique living experiences. Thankfully, the similarities are pronounced – the cost of living is on par, there are plenty of natural wonders and cultural offerings, fabulous food, a hot job market, etc. — and as far as long-distance moves go, it's on average only a six-hour drive.
If you're like the hundreds of San Franciscans each year who are weighing the benefits of a move to the City of Angels, you're in luck. Here's a guide to crossing the Golden Gate Bridge and heading down into the delights of Southern California, which should make it easy for you to pick up the phone, find an apartment, call a professional moving company, and take the leap.
The Essentials
In general, California and the West Coast are huge draws for epicureans, people who love a vibrant nightlife, anyone looking to live among a diverse group of people, and nature-lovers who want to enjoy an abundance of outdoor activities. Both San Francisco and Los Angeles (and San Diego, too) offer plenty of this and more.
Career Opportunities
The tech industry, of course, is a significant player in the Silicon Valley region, which includes all the communities in and around San Francisco. The area is home to major companies like Microsoft, Google, Facebook, and more. Silicon Valley has had an outsized influence on the Bay Area, and the trend is likely to continue.
While home to some tech companies, Los Angeles is strongly influenced by the movie and music industries and the fashion industry. The difference between tech in San Francisco and entertainment in LA really does affect how the locations "feel." However, many people will be surprised to learn Silicon Valley isn't so far away, considering LA has its own Silicon Beach. Santa Monica, Playa Vista, Venice, and few other cities make up this booming tech hub, which is home to companies like TikTok, Hulu, Postmates, and many more.
Weather
Los Angeles has what nearly all southern California cities have – reliable and consistent weather. In contrast, the Bay Area's microclimates can make the weather change from day to day.
Getting Around
One of the best things about the San Francisco area is the robust options to get around the city. From public transportation to cable cars to bicycles and on foot, there are many options to consider. In Los Angeles, you can find an apartment with a high Walkability Score, though most people expect to drive a lot which can take some getting used to for San Franciscans.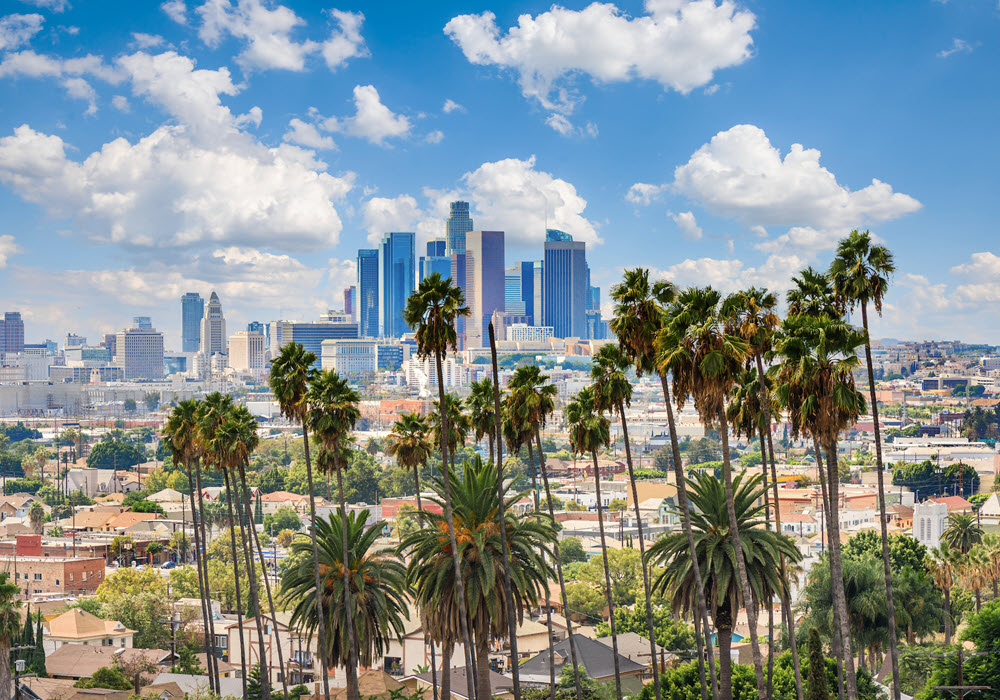 Choosing the Right Apartment and Neighborhood
Los Angeles is the crown jewel of Southern California. The Hollywood Hills and Santa Monica mountains provide an abundance of options for hiking and biking, days by the water are best spent in Malibu and Marina del Rey, and growing options for public transit give renters exciting opportunities for housing in the area.
In fact, you don't have to give up any of the amenities found among San Francisco luxury apartments like 500 Folsom Apartments located in the San Francisco neighborhood of East Cut, which offers community gardens, an amazing fitness center, and other premium amenities. Luxurious apartments and amenities are available in Los Angeles, too! Here are some apartments to consider in the LA area.
Playa Vista
Perfect for renters who want to live in the hub of Silicon Beach, it's easy to create a balanced lifestyle at Essex community Fountain Park at Playa Vista. The community offers modern interiors and ample amenities such as stainless-steel appliances, walk-in closets, and a resident lounge at a location that puts the area's best shopping, dining, and entertainment close at hand.
Miracle Mile
Some of the best apartments in the trendy Miracle Mile neighborhood feature amenities such as granite countertops, state-of-the-art fitness centers, private patios and balconies, and community outdoor fireplaces. Find the perfect home at one of several Essex communities in the area, including 5600 Wilshire, Wilshire La Brea, or Essex Properties at Miracle Mile.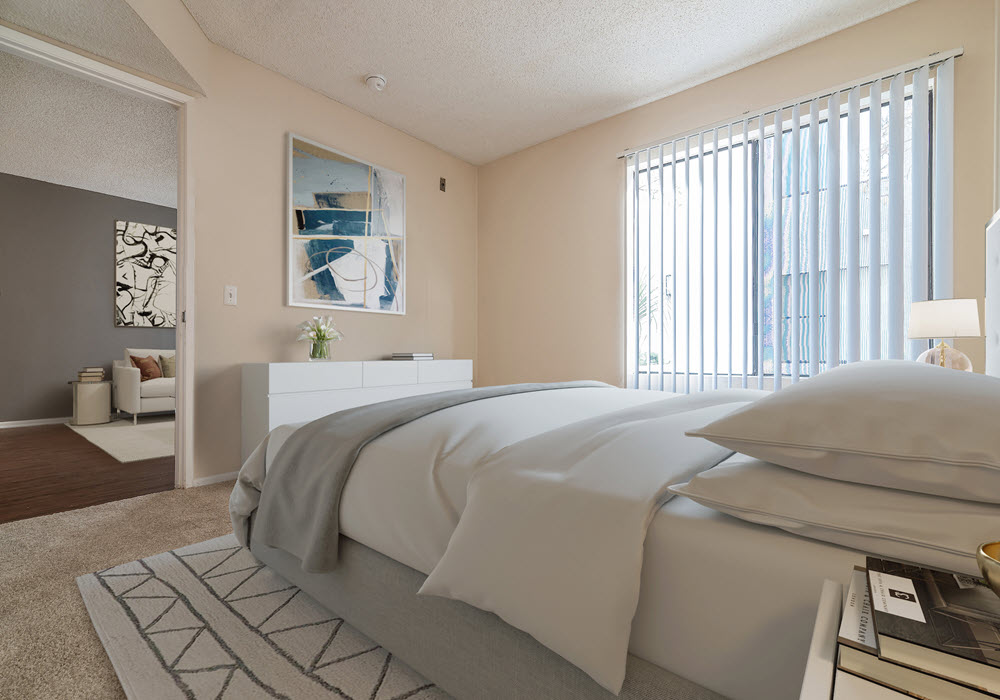 Koreatown
For anyone looking for a diverse experience of food, shopping, and neighborhoods, Koreatown is hard to beat. Stylish Koreatown's top apartment complexes are often pet-friendly and can offer gas ranges, ample storage with large closets, a private balcony or patio, and much more. Consider Essex communities Catalina Gardens, Regency Palm Court, and Windsor Court to find your perfect Koreatown apartment.
Downtown LA
Enjoy the urban city center and live the high life with rooftop pools and spas, fitness centers with the newest equipment, and eclectic apartment layouts in some of Downtown LA's best apartment and loft complexes. Essex communities Santee Court Apartments, Gas Company Lofts, and Pacific Electric Lofts are excellent choices.
Moving from the San Francisco Bay Area or another part of Northern California to Los Angeles can make anyone feel a little lost. Thankfully, both cities have a lot in common, and if you know what to expect in terms of differences, the change won't be so jarring.
Find Your Essex Apartment
Our apartment communities span from San Diego to San Francisco and the Pacific Northwest in some of the most sought-after locations on the West Coast. Whether you're looking for life in Los Angeles, settling down in San Jose, or relaxing in Oakland, we can help. Choose from bustling city life, quiet comfort in the suburbs, sun and sand at the beach, or outdoor adventures and a wide variety of on-site amenities and floor plans that span from studios to two-bedroom apartments to townhomes. Whatever your style and budget, we have a community that's right for you.
Explore our nearly 250 apartments, such as The Village at Toluca Lake in Burbank or Tierra Vista in Oxnard, and learn more about current leasing or move-in specials and pricing.