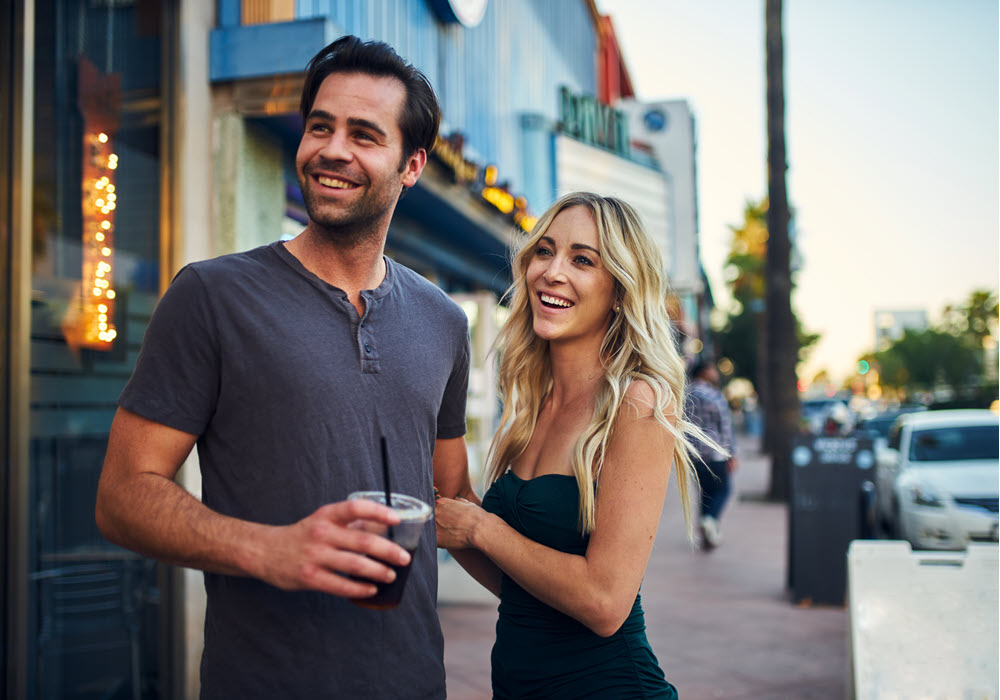 Highly Walkable Neighborhoods in Los Angeles
Los Angeles, California, is a city known for many things, including the movie industry, celebrities, health and wellness culture, and driving. Did you know that several LA neighborhoods throughout the city are considered highly walkable and even qualify as a Walk Score® Walker's Paradise?
What's a Walk Score?
So, what exactly is a Walker's Paradise? We're glad you asked! According to Walk Score — a walkability index based on "location efficiency" — a Walker's Paradise is a neighborhood with many local conveniences within walking range, meaning daily errands do not require a car. Walk Score's algorithm grants points based on a number of different criteria, including the distance of a certain neighborhood or apartment community from amenities like parks, schools, grocery stores, farmers markets, and coffee shops. It also takes into consideration block length, intersection density, and other measures of pedestrian-friendliness.
The Five Walk Score Categories of Walkability
Walker's Paradise (Walk Score of 90 - 100): Daily errands do not require a car
Very Walkable (Walk Score of 70 - 89): Most errands can be accomplished by walking
Somewhat Walkable (Walk Score of 50 - 69): Some errands require a car, but others can be accomplished on foot
Car-Dependent (Walk Score of 25 - 49): Most errands require a car or some other form of motorized transportation
Car-Dependent (Walk Score of 0 - 24): Almost all errands require a form of motorized transportation
To find the Walk Score of your neighborhood or an apartment you're considering moving to, just go to Walk Score's website and type in the address.
Best Neighborhoods for Walkability in Los Angeles
Overall, the walkability of the city of Los Angeles is quickly improving. After decades of investment in car-centered infrastructure, the city and county have begun to ramp up investment in redeveloping neighborhoods. Residents now have easier access to light rail, buses, biking lanes, and other forms of public transportation.
Surprisingly, you'll find that some neighborhoods in LA are well suited to the car-free life. Here are a few that top the list.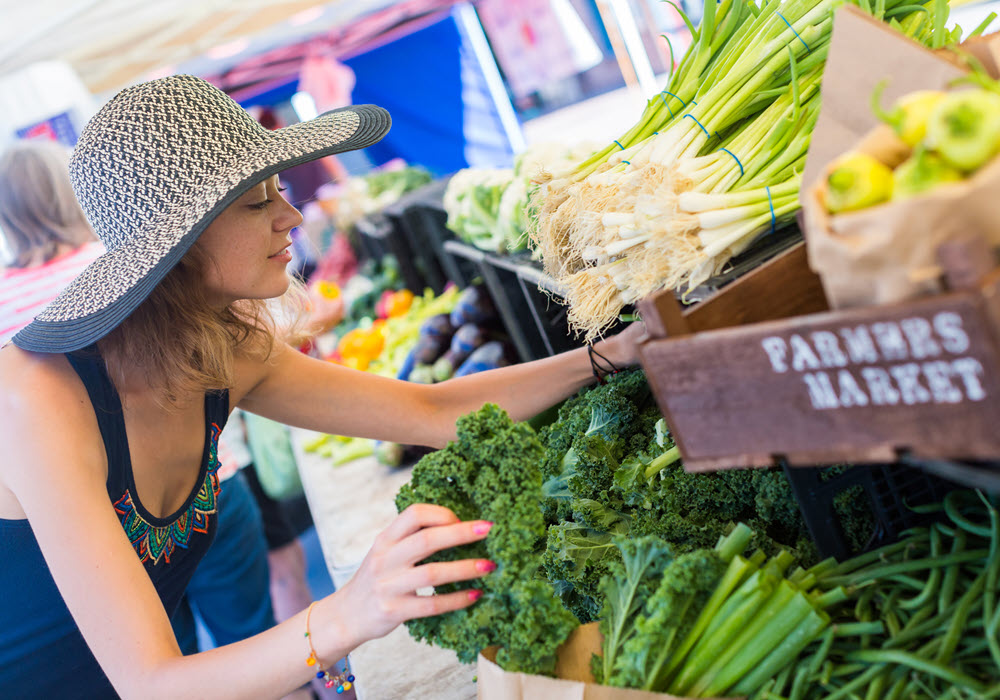 Miracle Mile
Another highly walkable LA neighborhood, Miracle Mile is home to what's called "Museum Row," which includes a diverse array of museums, including the Los Angeles County Museum of Art (LACMA) and the Peterson Automotive Museum. It's also within walking distance of The Grove and The Original Farmers Market, perhaps the most famous outdoor shopping and dining venue in Southern California. Some well-located and walkable apartments in the Miracle Mile area include:
Koreatown
One of the most highly walkable neighborhoods in the entire country, not just Los Angeles, Koreatown is a walker's dream. It also has excellent public transit access and car-sharing opportunities. If you're looking to make a move to a more walkable part of LA and you love bubble tea, Korean BBQ, trendy speakeasies, and hip nightlife, check out these Essex apartment communities in Koreatown with walkability scores above 90: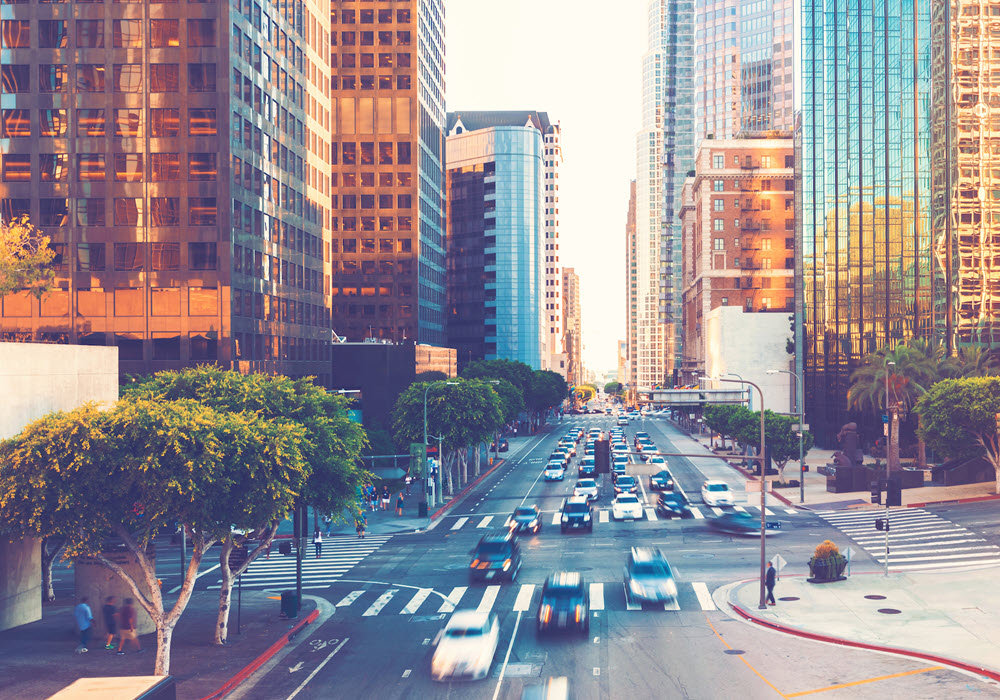 Downtown LA
Downtown Los Angeles, or DTLA as it's affectionately called by the locals, has something for everyone, including Grand Central Market and FIGat7th, and almost all of it can be reached and enjoyed on foot. Because of its central location, DTLA is also close to other highly walkable areas, including the Arts District. Essex apartment communities in DTLA with a walkability score above 90 include:
West LA
West LA is a great place for bicyclists, especially for those who love the ocean. Depending on where you are in West Los Angeles, it should be no more than a 30-minute ride to Venice Beach or the Santa Monica Pier. If you're looking for an apartment where walking can bring you to just about everything you need, try Bellerive, which has a walkability score of 94.
New York and San Francisco may be synonymous with walkable cities, but, increasingly, LA is seeking to join their ranks as a highly walkable city. If you'd like to make a move to a more pedestrian-friendly part of Los Angeles, there are plenty of great options for you.
To check the walkability score of an Essex apartment home, simply click on the Neighborhood tab on the community-specific website. The score will be toward the left side of the page, depending on your browser and whether you're on a tablet, desktop, or mobile.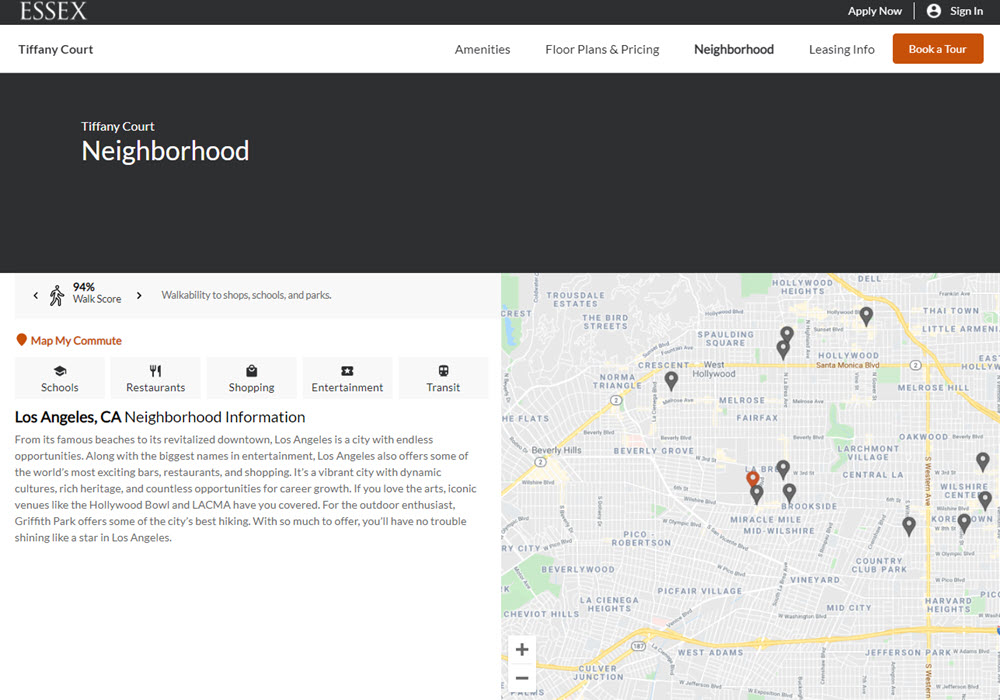 Find Your Essex Apartment
Our apartment communities span from San Diego to the Pacific Northwest in some of the most sought-after locations on the West Coast. Whether you're looking for life in Los Angeles, settling down in San Jose, or relaxing in Oakland, we can help. Choose from bustling city life, quiet comfort in the suburbs, sun and sand at the beach, or outdoor adventures and a wide variety of on-site amenities and floor plans that span from studios to two-bedroom apartments to townhomes. Whatever your style and budget, we have a community that's right for you.
Explore our nearly 250 apartments, such as The Huxley or The Dylan in West Hollywood, and learn more about current leasing or move-in specials and pricing.