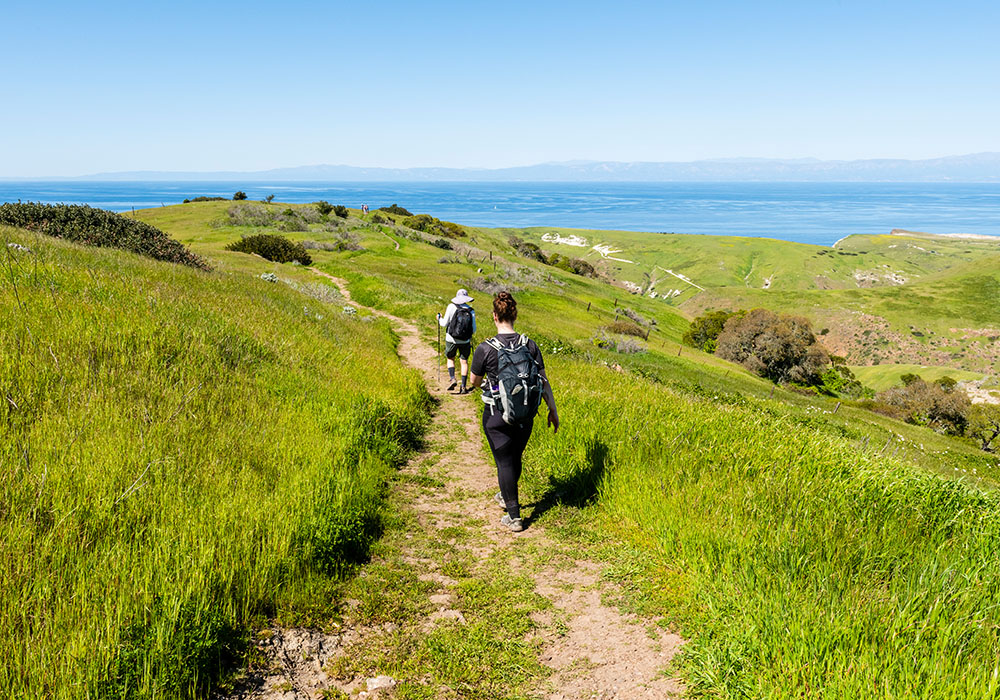 Parks and Nature Attractions in SoCal
Home to hundreds of miles of natural beauty and millions of nature lovers, sunny Southern California boasts access to many outdoor activities, several national and state parks, and unmatched nature attractions. With thousands of acres of green spaces, trails, beaches, and parks to explore, residents and guests don't have to go far to get in an adventure.
Whether you're looking to spend more time admiring nature, bird watching, hiking, biking, camping, basking in the sun, or escaping the city sounds, Southern California has it all! We're sharing eight great ways to enjoy nature in SoCal, broken down by region.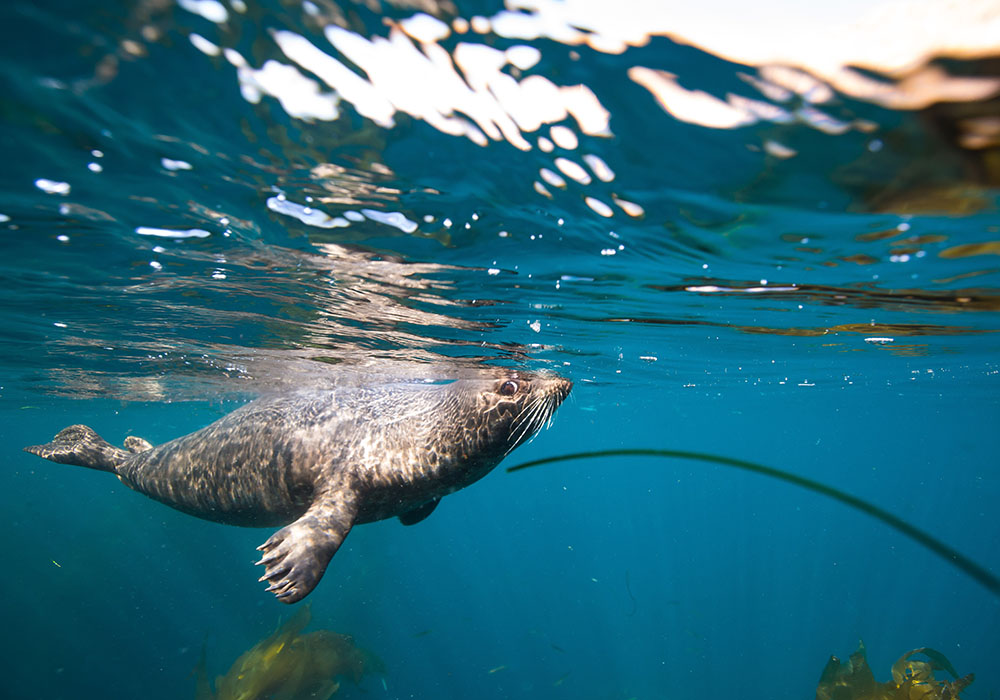 Ventura County
Explore the Channel Islands
If the Channel Islands National Park isn't on your bucket list, it should be! The California park encompasses both the mile of ocean around the chain and five islands, offering a wide variety of outdoor activities or simply an enchanting break from the hustle and bustle of urban life.
Whether you feel like exploring on land or water, seal and sea lion watching, painting the abundant wildflowers, or taking in a lecture about the park, there are many options for this five-island getaway.
Stop and Smell the Flowers
The Ventura Botanical Gardens stretches over a 107-acre area with spectacular ocean views of the Pacific and California coastline, bucolic agricultural vistas, the Channel Islands, and Ojai's famed Topa Topa peak. With over 30,000 plants, this hidden gem encompasses all five Mediterranean climate zones of the world. A bonus for Essex residents in the Ventura area - it's only a 15-minute drive from Woodside Village Apartments.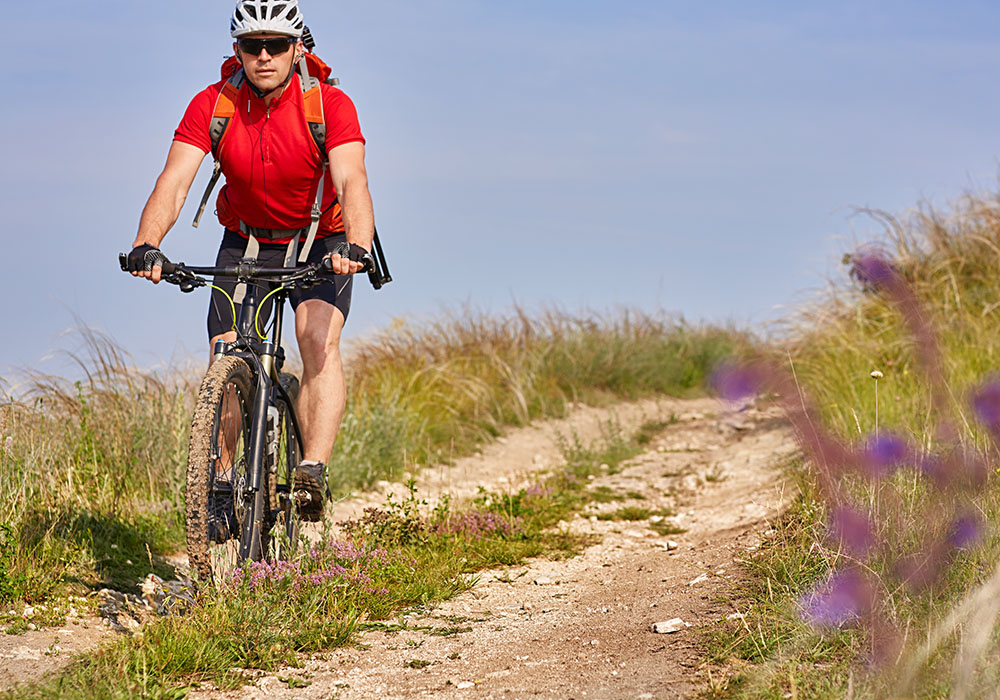 Los Angeles County
Mountain Bike through the Santa Monica Mountains
Stretching through Malibu toward downtown Los Angeles, The Santa Monica Mountains are laced with mountain bike trails that cross a wealth of varied terrain, from ridgetops to canyon floors. Whether leisurely pedaling along a shady stream or climbing to the peak, a great spot for an ocean view of the Pacific, opportunities abound for one of the best rides of your life in a beautiful place!
Plan ahead for bike rentals if needed. The National Recreation Area also offers camping, hiking, climbing, horseback riding, wildflower sighting, and more!
Explore the Wonders of Griffith Park
Griffith Park is a sprawling SoCal playground for nature-loving Californians. Tucked into the eastern Santa Monica Mountains, the untouched chaparral is the city's biggest landmark, crisscrossing over 70 miles of hiking and equestrian trails and offering unparalleled views of the Los Angeles basin. Officially one of the largest municipal parks in the USA, the 4,511-acres provide the perfect escape without leaving the city. Kids of all ages will enjoy themselves at the Los Angeles Zoo, the merry-go-round, and at Travel Town, a train-themed play area with rides. You can even see the Hollywood Sign on your visit! It's minutes away from Essex community, The Huxley in West Hollywood!
Orange County
Experience Ocean Treasures Tide Pooling at Crystal Cove
Nestled on the coast in Newport Beach, Crystal Cove State Park is a natural wonder that runs over three miles along the iconic Pacific coastline. It offers tide pool exploration along the pristine beaches and even camping. And it's on our list of the five best hiking trails on the West Coast!
Unique to this destination, The Crystal Cove Historic District, a federally listed, 12.3-acre coastal enclave, includes 46 vintage rustic coastal cottages. The small town is tucked into the 2,791-acre park. The park is a fifteen-minute drive for Essex residents of Fairway at Big Canyon.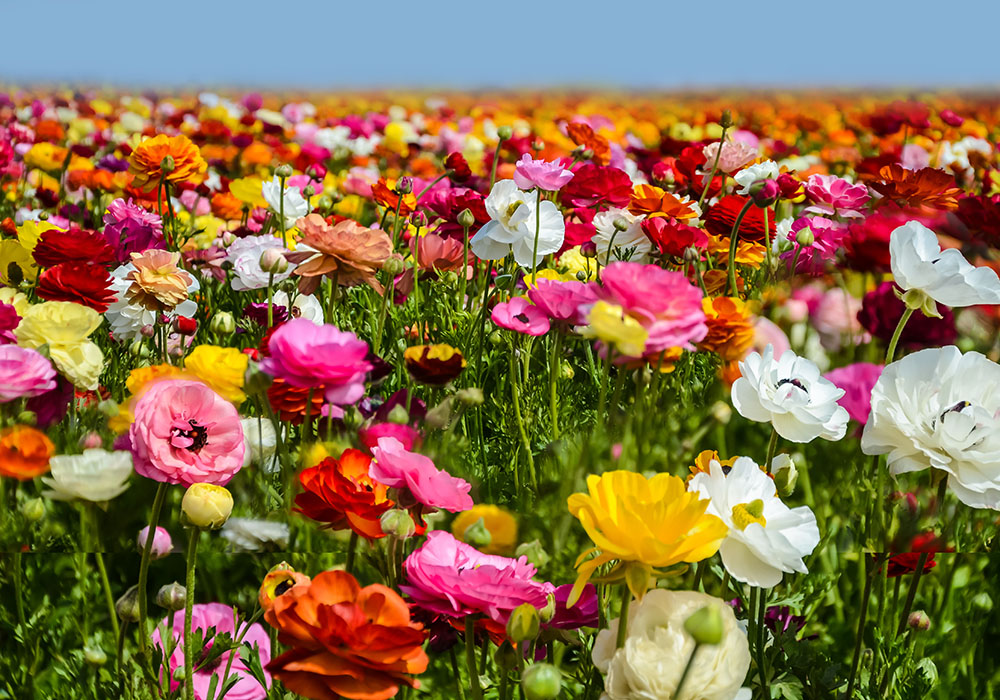 San Diego County
Wander Through the Carlsbad Flower Fields
An ideal day trip, the Flower Fields at Carlsbad Ranch are the result of almost 85 years of California floral cultivation. Starting in Luther Gage's humble flower beds, they have grown into one of San Diego County's most enduring and recognizable landmarks. The Flower Fields remain a tribute to the region's hardworking pioneers as well as nature's wonder and artistry.
The full working ranch and regional tourist attraction currently feature an Armstrong Garden Center, special event opportunities, historical information, floral products, and ample parking. There's also room for events and weddings. For residents of Essex community Mission Hills in Oceanside, the fields are a short trip by car.
Hike the Trails at Torrey Pines State Reserve
Located inside the city limits of San Diego, just a short road trip north of La Jolla, the Torrey Pines State Reserve remains a 1,500-acre wild stretch of California coastland that includes the rare Torrey pine, the maritime chaparral, a lagoon vital to migrating seabirds, and miles of unspoiled beaches. Thanks to the great sunny weather, hikers perennially enjoy walking peacefully through the protected area from 7:00 a.m. to sunset, 365 days a year.
Enjoy magnificent overlooks on an easy hike as you can exercise in a well-maintained, beautiful outdoor environment. You may even feel transported to the past, when the early settlers, Spanish explorers, and native Kumeyaay walked these same trails!
Greater Palm Springs
Stargaze in Joshua Tree National Park
Known for its rugged rock formations and stark desert landscapes, Joshua Tree National Park earned its name for the iconic twisted, bristled trees native to the region. Located between the Colorado and Mojave Deserts, roughly 100 miles east of Orange County, it is a popular road trip destination. The natural attraction's hiking trails weave through the boulders of Hidden Valley and offer views of Coachella Valley, and they even include sand dunes!
Our favorite view happens after sunset. Designated an International Dark Sky Park, Joshua Tree boasts some of the darkest nights in Southern California, allowing visitors to admire the heavens in all their wonder. Check out these stargazing tips to help plan out your trip and rental needs.
Find Your Essex Apartment
Our apartment communities span from San Diego to San Francisco and the Pacific Northwest in some of the most sought-after locations on the West Coast. Whether you're looking for life in Los Angeles, settling down in San Jose, or relaxing in Oakland, we can help. Choose from bustling city life, quiet comfort in the suburbs, sun and sand at the beach, or outdoor adventures and a wide variety of on-site amenities and floor plans that span from studios to two-bedroom apartments to townhomes. Whatever your style and budget, we have a community that's right for you.
Explore our nearly 250 apartments, such as Salmon Run at Perry Creek or Domaine, and learn more about current leasing or move-in specials and pricing.