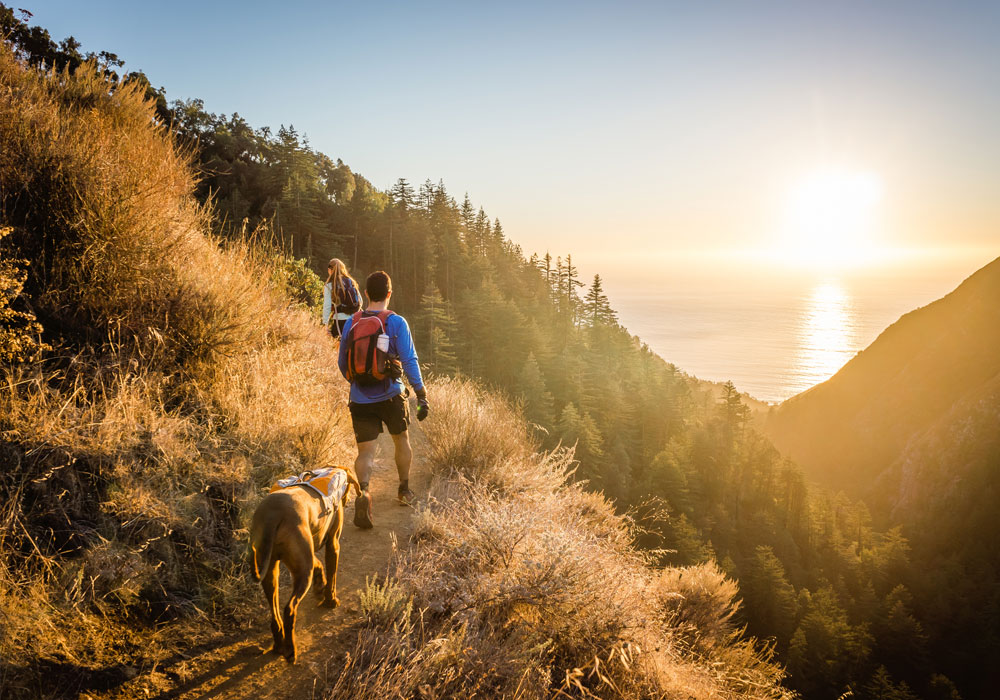 5 Best Hiking Trails on the West Coast
Hiking is a fun way for people of all ages to get some low-impact exercise while basking in the joy of the great outdoors. Research has shown spending time in nature can help reduce stress, improve both your mental and physical health, and keep you in shape. There's just something about being in the majestic open spaces and drinking in scenic views along the trail that no elliptical machine or manufactured running track can ever match!
From San Diego to Seattle, the West Coast offers literally dozens of epic hiking trails you won't want to miss. Here's a list of the five most popular outdoor recreational grounds and parks the sunshine drenched coast has to offer.
Before you go, make sure you are prepared. Map out the trail you plan on taking and make sure you are physically able to complete it at your current fitness level. Don't forget to factor in steep climbs and higher elevation.
In fact, you'll want to be sure you know the lay of the land, including intersecting trails, bathrooms, and the best spots to rest and enjoy the view. Then take your time and go at your own pace. Don't overdo it, and don't forget to stretch before and after!
Check the park hours, parking, and fees in advance for a pleasant excursion. You'll also want to check the weather before you go and dress accordingly to avoid any unpleasant meteorological surprises or potential injuries. Hiking enthusiasts all agree that donning layers of synthetic clothing is the best way to go.
Wear comfortable, worn-in boots and thick socks to avoid blisters. Bring extra socks in case yours get wet on the hike. Wool or synthetic socks are fine, but you will want to avoid cotton ones. Either way, don't forget to pack blister care in case of emergencies.
Pack light, using sample or travel sizes when possible, but be sure to bring along important items such as your charged phone, maps and a compass, a flashlight, gloves, sunscreen, sunglasses, first aid supplies, snack bars, and lots of water.
If you are planning on going out alone, be sure to let someone know where you are going and when you plan on being back. Write a note, text or call a friend, or send an email, letting friends and family know when you plan on finishing your hike. You can also buy and bring along a GPS tracking device as an extra precaution.
Sticking to the trail and not wandering off will not only help preserve the environment but keep you out of trouble. Now that you're all prepped and ready, get out there and enjoy the wonders of nature!
San Diego
Mission Trails Regional Park is the largest municipally owned park in California.
Boasting an impressive 7,220 acres of recreational areas, the centrally located 'third jewel in the City of San Diego park system' as it has been called is a great place to disconnect from the pressures of urban living and explore the history of the region, including the Old Mission Dam, built to store water for the Mission San Diego de Alcala.
Started in 1974, Mission Trails Regional Park features 60 miles of trails, boating, camping, and a state-of-the-art Visitor and Interpretive Center.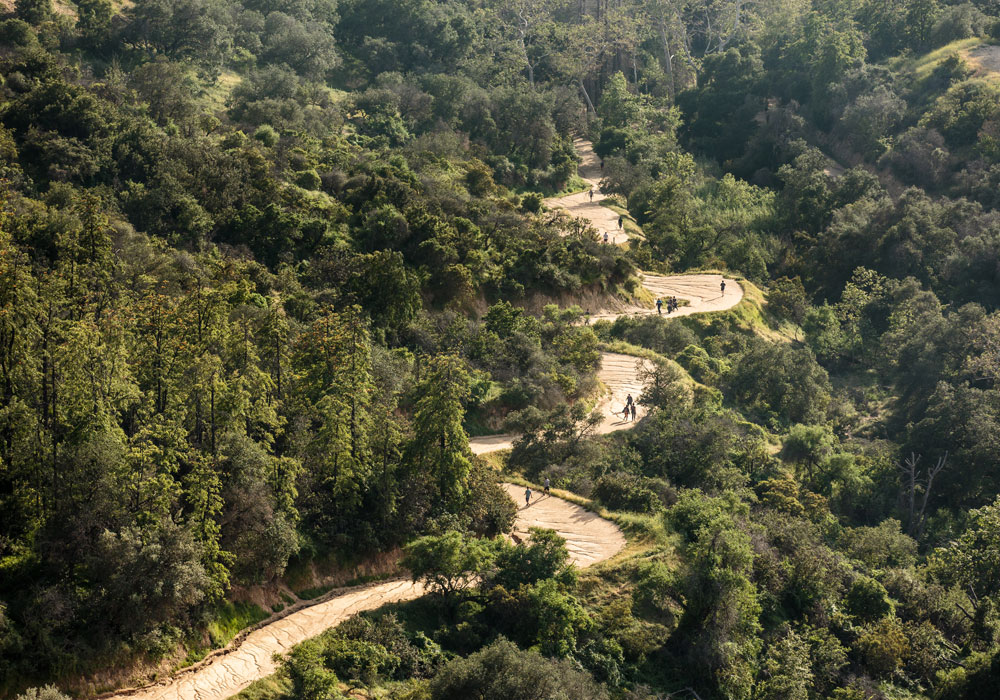 Los Angeles
While the City of Angels boasts plenty of trails to trek, including some where celebrities can be spotted, none is more popular than Griffith Park. Nestled into the eastern end of the Santa Monica Mountains, right above Los Feliz, the park offers 4,310 acres of hiking, horseback riding, bike paths, along with picnic and barbecue areas, and even bathrooms.
The area also houses Train Town, a train museum with free parking and admission. There's a gift shop, bathrooms, and a mini locomotive ride that laps the grounds.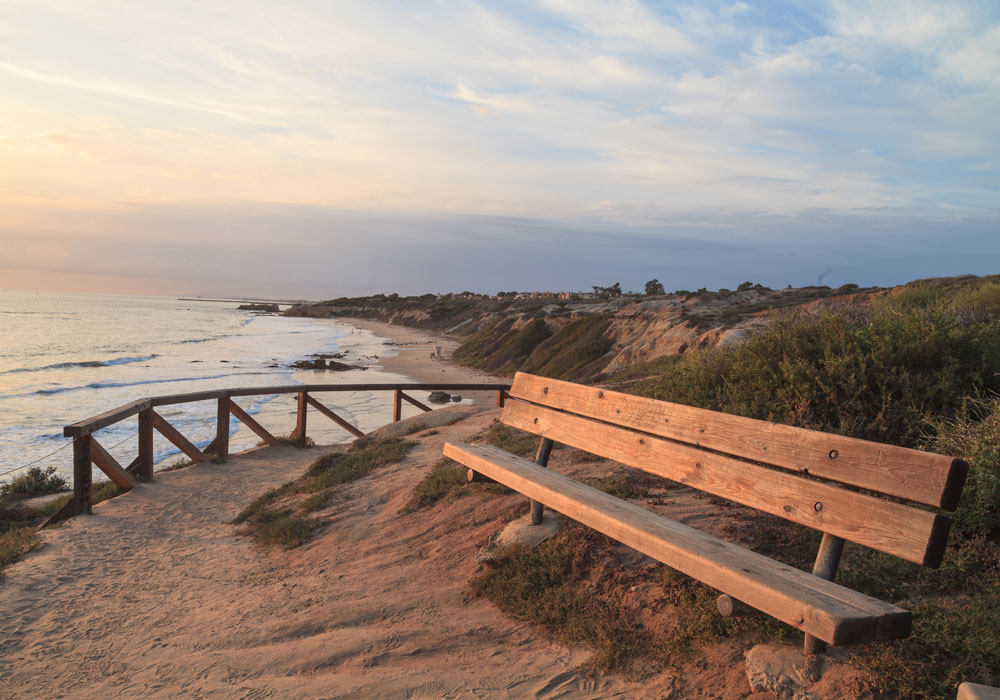 Orange County
Located in Newport Beach, California, Crystal Cove State Park stretches nearly three-and-a-half miles along the breathtaking Pacific coastline. Established in 1979, the park offers tide pool exploration along the pristine sand beaches, hiking trails, and even camping. There is something for everyone!
The area also features the Crystal Cove Historic District, a federally listed, 12.3-acre coastal enclave of 46 vintage rustic coastal cottages tucked into the 2,791-acre park. Originally built as a seaside colony in the 1930s & '40s, the district is one of the last early 20th century Southern California coastal developments.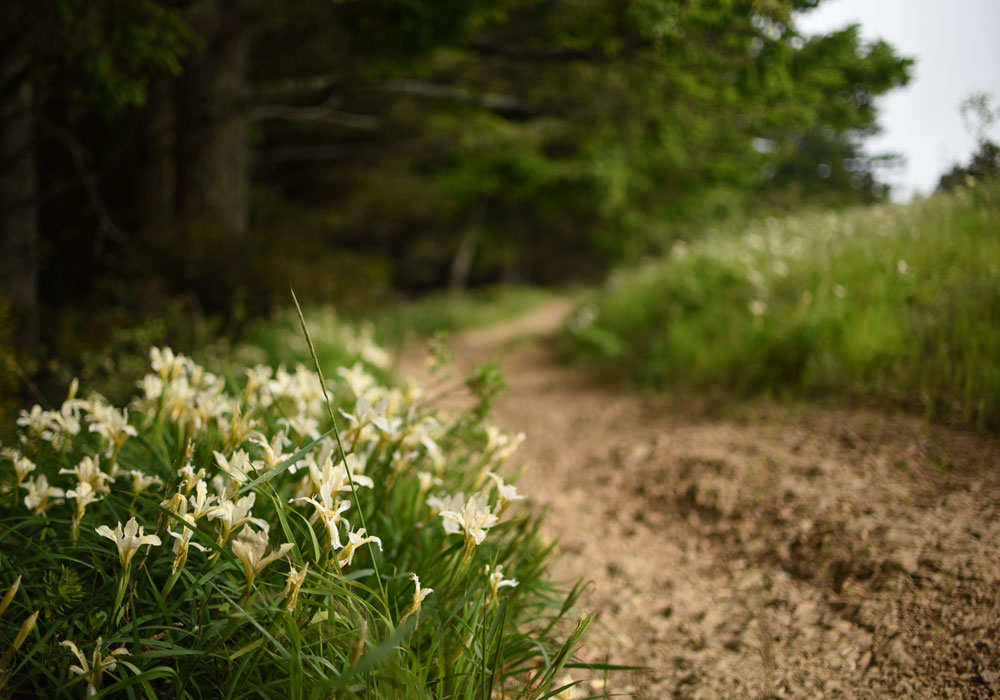 SF Bay Area
Occupying 70 acres along a deep canyon adjacent to the Glen Park, Diamond Heights, and Miraloma Park neighborhoods, locals describe Glen Canyon Park as the perfect place to dip into nature and ditch your city blues. The park offers several different short trails, all of which can be hiked in about an hour or so. It's a great place to walk the dog or just sit and meditate.
On top of miles of pretty trails replete with native plants and a creek, the park also boasts a grass soccer field, a gated children's play area, tennis courts, restrooms, and an activity center. Best of all, it's tucked in the middle of the city, and only a few blocks from shops where you can get picnic supplies. Parking can be tricky, but there are several entrances in the adjoining neighborhoods. Keep your eyes open for miniature fairy houses hidden in the trees.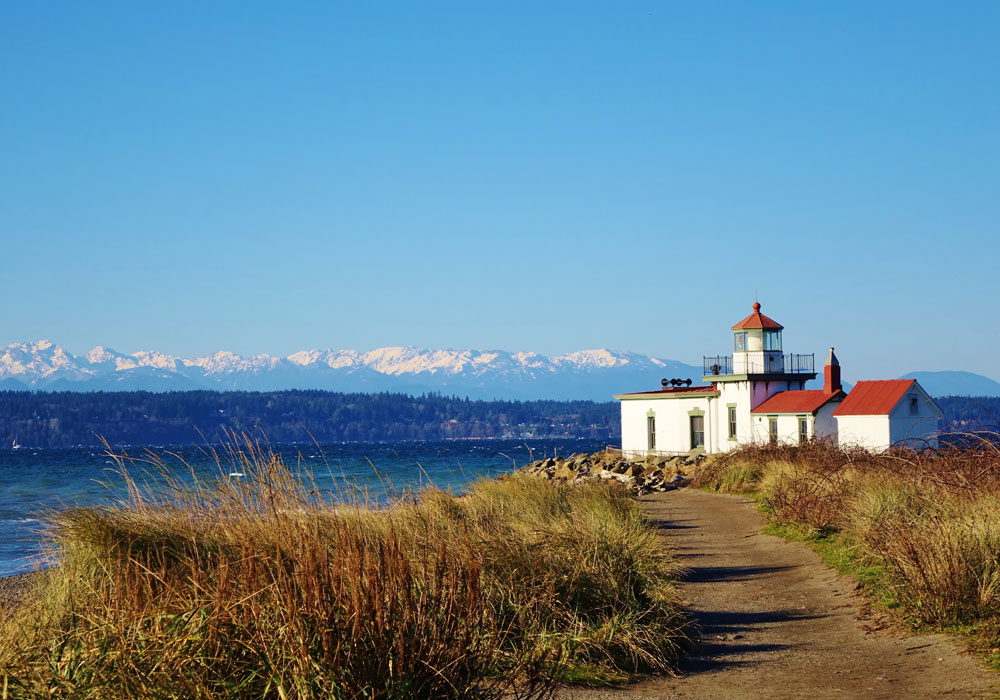 Greater Seattle Area
At 534 acres, Discovery Park is the largest park in the city of Seattle with lots to explore. Situated on Magnolia Bluff overlooking Puget Sound, the site features an unforgettable view of both the Olympic and Cascade mountains. Offering 11.81 miles of paved and rough trails along open green spaces, streams, forest groves, and thickets as well as miles of stunning natural shoreline, sea cliffs, sand dunes, and a lighthouse to trek out to, Discovery is a gem on the shores of Puget Sound! The park houses the United Indians of All Tribes' Daybreak Star Cultural Center as well as a visitor center, zip line, and a playground for kids. It can get busy, and lots of people bring their dogs.
The terrain is accommodating to guests of all fitness levels with clearly marked trails making it an easy walk accomplishable in a couple of spare hours. Parking is free, and there are restrooms and outdoor toilets.
Find Your Essex Apartment
Our apartment communities span from Alpine Village in Alpine of San Diego County to Park Hill at Issaquah in the Pacific Northwest in some of the most sought-after locations on the West Coast. Choose from bustling city life, quiet comfort in the suburbs, sun and sand at the beach or outdoor adventures and a wide variety of on-site amenities and floor plans that span from studios to townhomes. Whatever your style and budget, we have a community that's right for you.
Explore our nearly 250 apartments, such as City Centre Apartments or City View Apartments of Hayward, and learn more about current leasing or move-in specials.