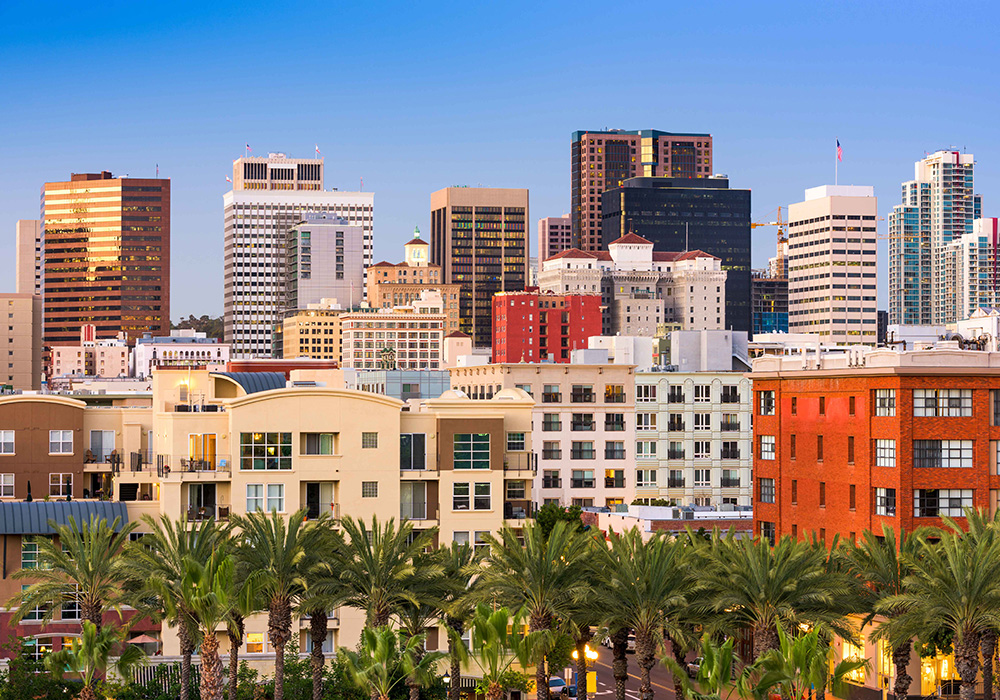 Highly Walkable Neighborhoods in San Diego
San Diego is known as one of America's greatest cities, and for good reason. From the gorgeous beaches, hills, and canyons to its thriving city center, San Diego has something for everybody.
If you're thinking of moving to San Diego, it's easy to understand why you would want to live in this sunny paradise. But considering San Diego is California's second-largest city, how do you find a neighborhood that's right for you? Finding a neighborhood you love can be easy if you know what you're looking for, and, according to the National Association of Realtors, more and more people are looking to live in walkable communities because of the wonderful health and wellness benefits. Fortunately, San Diego boasts a number of highly walkable neighborhoods.
San Diego and the WalkScore
Walkability refers to the ability to safely walk or bike to everyday amenities within a reasonable distance. If you love walking to work, riding your bike to your closest happy hour, or catching a bus to hear some live music, chances are you're a fan of walkability. Walkable neighborhoods are safer for pedestrians because they typically feature inviting sidewalks and slower and less congested streets and crosswalks. The most well-known walkability assessment is called WalkScore, which uses an algorithm based on several different criteria, including the distance of a certain neighborhood from amenities like parks, schools, and grocery stores.
The five WalkScore categories of Walkability are:
Walker's Paradise (Walk Score of 90 - 100): Daily errands do not require a car
Very Walkable (Walk Score of 70 - 89): Most errands can be accomplished by walking
Somewhat Walkable (Walk Score of 50 - 69): Some errands require a car, but others can be accomplished on foot
Car-Dependent (Walk Score of 25 - 49): Most errands require a car or some other form of motorized transportation
Car-Dependent (Walk Score of 0 - 24): Almost all errands require a form of motorized transportation
According to WalkScore, San Diego is the 18th most walkable large city in the United States and is considered "somewhat walkable." If you're on the hunt for the most walkable city, that might not sound like much. However, when you take a closer look at some of San Diego's neighborhoods, this laidback and sunny city boasts some very walkable pockets.
Most Walkable San Diego Neighborhoods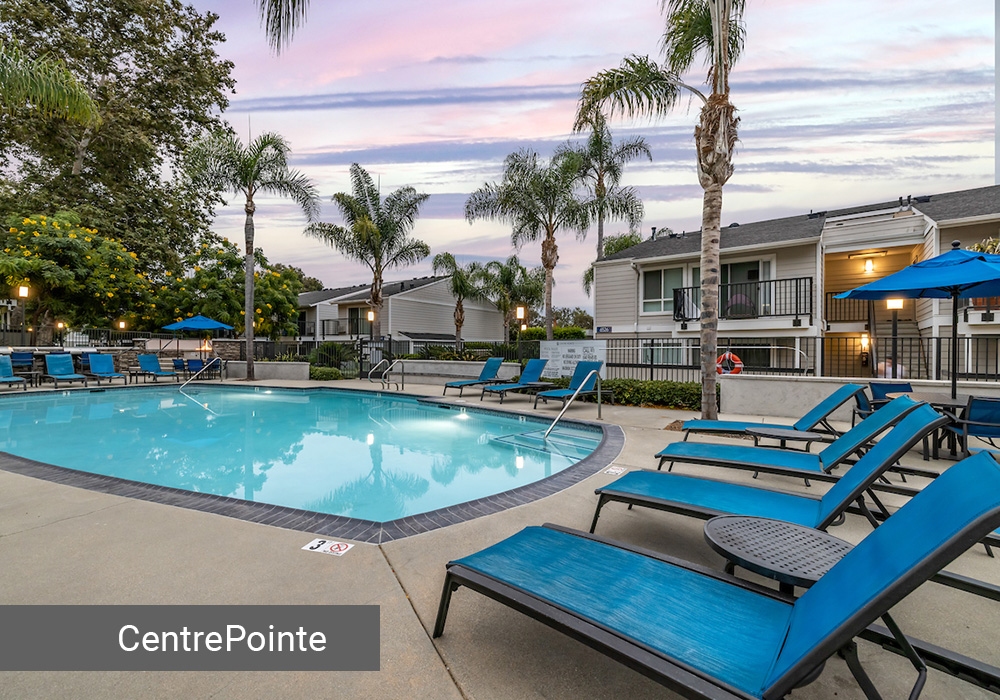 Gaslamp Quarter - WalkScore 98
The Gaslamp Quarter is the thriving, exciting nightlife center in downtown San Diego and the city's fifth most walkable neighborhood. Gaslamp Quarter has a WalkScore of 98 due to excellent public transportation, walkability, and bikeability. Various clubs, restaurants, and bars line the streets in the Gaslamp Quarter, as well as beloved entertainment venues like the Laugh Factory and the Repertory Theater. Gaslamp Quarter is also close to Petco Park, the home of the San Diego Padres, which means during baseball season, you can be guaranteed the fun of pregame and postgame festivities. Gaslamp isn't only for sports fans or taco lovers; you can also find the USS Midway Museum and the New Children's Museum in the neighborhood, all within walking distance. Plus, because of the Gaslamp District's proximity to the highway, you can easily access hiking trails and beach towns like La Jolla and Oceanside.
Do you think this might be the walkable neighborhood for you? Consider CentrePointe, an Essex apartment community minutes away from the Gaslamp Quarter District. Residents enjoy luxury layouts, air conditioning, in-unit washers and dryers, a tennis court, fitness center, dog run, pool, spa, and much more.
Little Italy - WalkScore 98
What started as an Italian fishing community nearly 100 years ago has transformed into the most walkable neighborhood in all of San Diego County. With a WalkScore of 98, living in Little Italy means daily errands don't require a car, and there is a vibrant mix of restaurants, boutiques, art galleries, and single-family homes. Little Italy is made up of approximately 50 high-density blocks filled with all kinds of fun and is known as one of San Diego's best neighborhoods for foodies and lovers of craft beer. While San Diego is known as a restaurant paradise, Little Italy is especially celebrated for its eateries, cafes, and breweries, not to mention the Taste of Italy festival and sprawling Little Italy Mercato farmer's market on Wednesday and Saturday. From the neighborhood, you can also access Waterfront Park, Amici Park, and the Maritime Museum of San Diego on foot.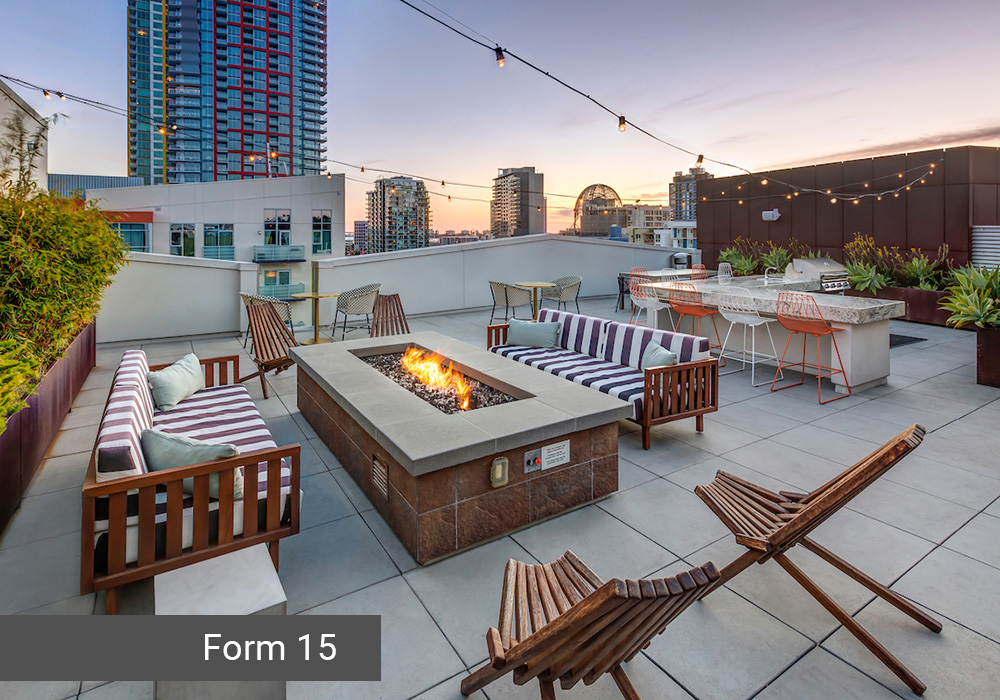 East Village - WalkScore 95
East Village is what WalkScore calls a "Walker's Paradise," with a walkability score of 95 out of 100. The East Village's high walkability score is due to its proximity to hip restaurants, public parks, and lively bars. Not only is East Village amenity-rich, but it is also nestled just outside of downtown San Diego, making it desirable for professionals looking for a slower-paced place to live and work. There are a number of trendy coffee shops and cafes alongside dog parks and open spaces. The East Village is also close to Petco Park, and is just slightly outside the bustle of the Gaslamp Quarter. When it isn't baseball season, the stadium is a fantastic live music venue. East Village is also less than a mile away from the sprawling and renowned Balboa Park, which is home to multiple golf courses, the San Diego Zoo, and the San Diego Natural History Museum.
If the East Village sounds like the right place for you, check out Form 15. This Essex apartment community offers modern flair, in-unit washers and dryers, a clubhouse, saline pool and spa, dog run, pet wash, and so much more.
If you're interested in wonderful amenities, great bike lanes, and even better walkability, any of these San Diego neighborhoods may be perfect for you. No matter your style, San Diego's walkability makes for great experiences all throughout the city. Offering a variety of layouts, sizes, and prices, find your San Diego dream apartment at one of our 20 Essex communities in the San Diego area!
Find Your Essex Apartment
Our apartment communities span from San Diego to San Francisco and the Pacific Northwest in some of the most sought-after locations on the West Coast. Whether you're looking for life in Los Angeles, settling down in San Jose, or relaxing in Oakland, we can help. Choose from bustling city life, quiet comfort in the suburbs, sun and sand at the beach, or outdoor adventures and a wide variety of on-site amenities and floor plans that span from studios to two-bedroom apartments to townhomes. Whatever your style and budget, we have a community that's right for you.
Explore our nearly 250 apartments, such as Passage Buena Vista or Pinnacle at Otay Ranch in San Diego and learn more about current leasing or move-in specials and pricing.