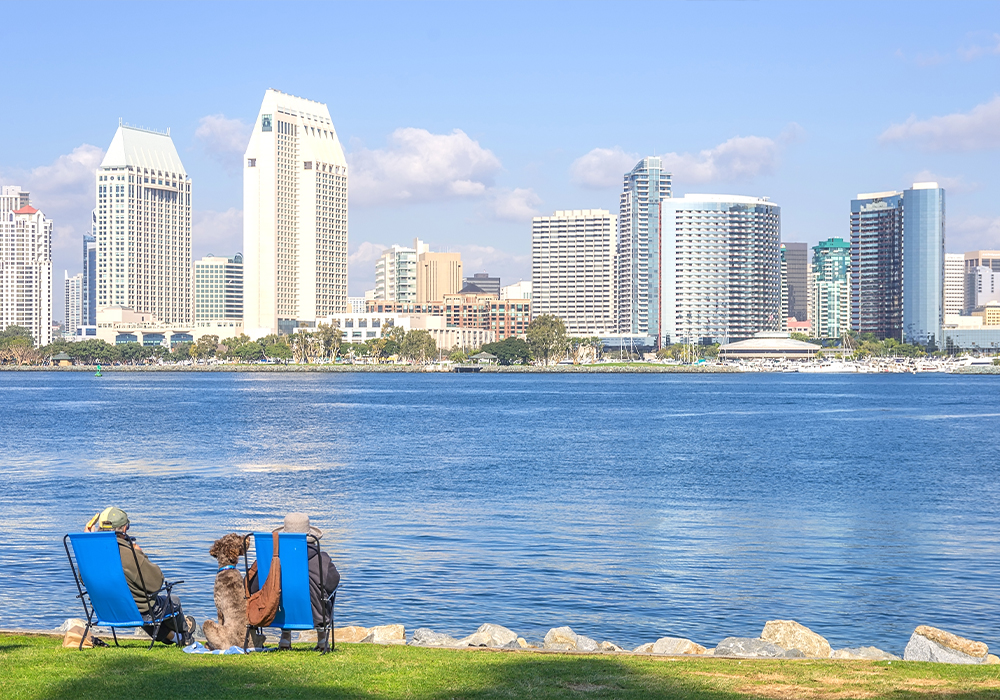 Where to Go in San Diego to Have a Blast with Your Dog
With an incredible amount of enticing activities, shopping, and dining options, San Diego offers Southern California residents plenty to do. From the sunny beaches to the amazing parks, it's easy to understand why it's so well-loved. No matter how you enjoy San Diego, we know you'll want your furry friend to join. While only some places in San Diego are dog-friendly, there is plenty for you and your best friend to do. Here are some of the top spots you can go to have a blast with your dog in San Diego.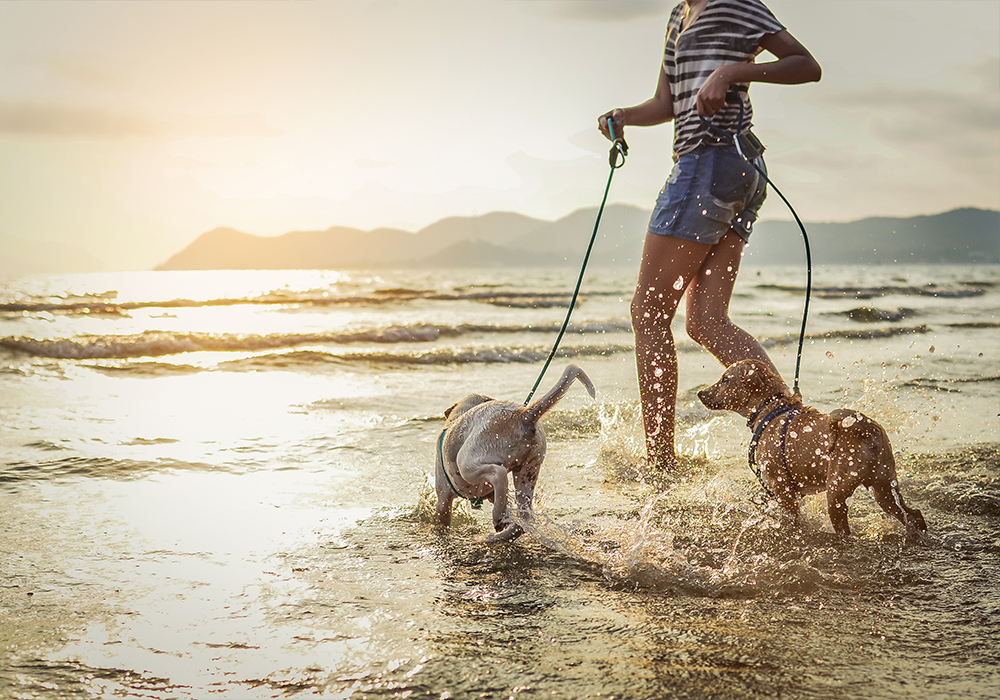 Dog-Friendly Beaches
San Diego has some beautiful beaches, but you might be curious to know how many of those beaches allow dogs. San Diego has numerous dog-friendly and leash-free beaches, including the Original Dog Beach in Ocean Beach and the Del Mar Dog-Friendly Beach. Four-legged friends are also allowed at Fiesta Beach in Mission Bay, where there are plenty of dunes and calm water for your dog to roam leash-free. Fiesta Beach also has a dog park!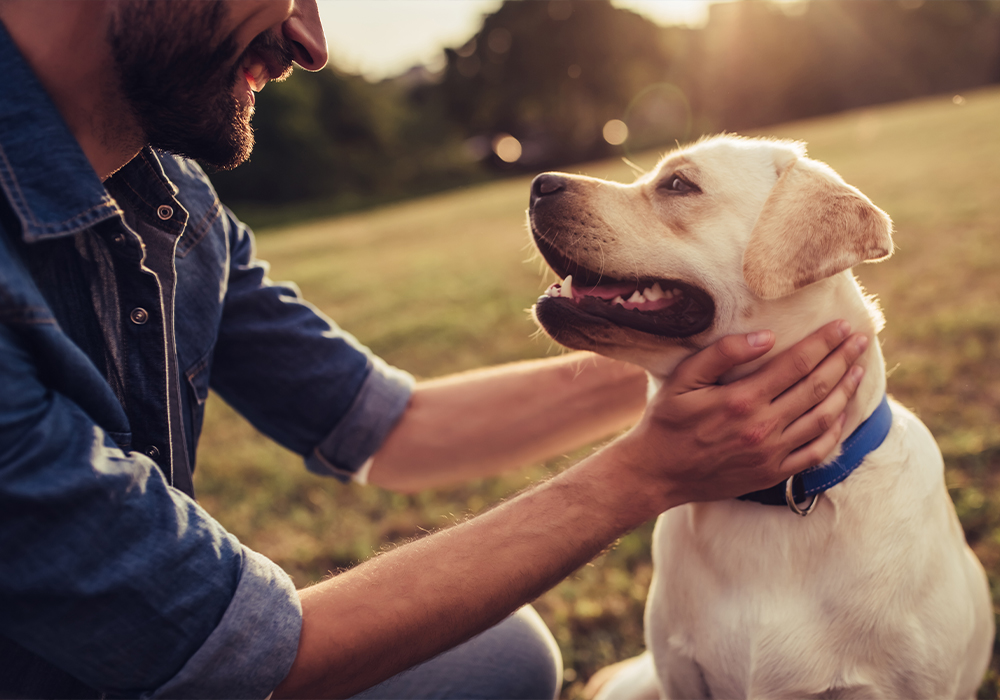 Balboa Park
Balboa Park is the sprawling and lush cultural center of San Diego, located just minutes from downtown. Made up of over 1,000 acres, there is an incredible amount to do and see. Balboa Park has something for everybody, including Fido, from visiting one of the many museums to strolling through one of the verdant gardens. There are plenty of trails, open spaces, and paths for you and your dog to explore. There is also a leash-free dog park called Nate's Point, with plenty of water fountains. It's important to note that, unfortunately, the famous San Diego Zoo, located in Balboa Park, does not allow dogs except for service animals. However, dog owners have plenty of options throughout the rest of the park.
Old Town
Old Town San Diego is the city's historical heart and is widely considered the birthplace of California. You can watch period demonstrations, visit free museums, and tour Old Town State Historic Park. You can also stroll alongside your dog as you soak up the history because dogs are allowed in all outside areas. As you're exploring, make sure to keep your best friend hydrated, and follow our other safety tips for when you're out with your dog.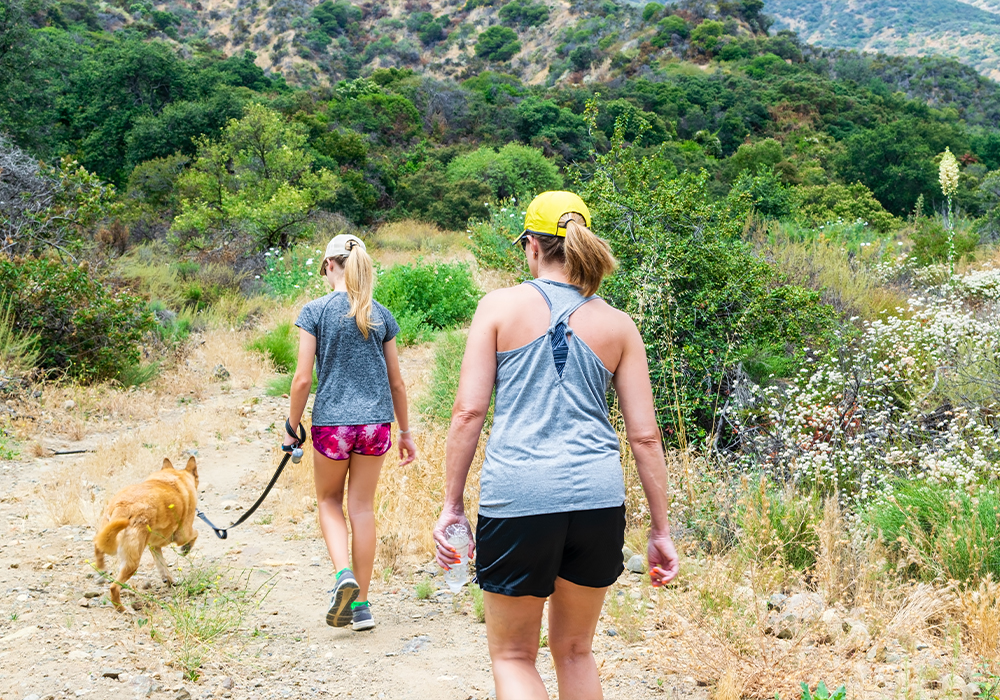 Hiking Trails
While San Diego is a favorite destination for surfers and swimmers, beautiful hiking trails are scattered throughout the area. One of our favorites is Los Penasquitos Canyon Trail, a 6.8-mile loop located about 30 minutes north of downtown, and is beloved among hikers, birders, and cyclists. Dogs are welcome if they are on leashes no longer than eight feet. Carlsbad in North County San Diego also has great trail options, including the Batiquitos North Bluff Trail and the Elfin Forest Recreation Reserve trails. Both are dog friendly as long as your canine is leashed.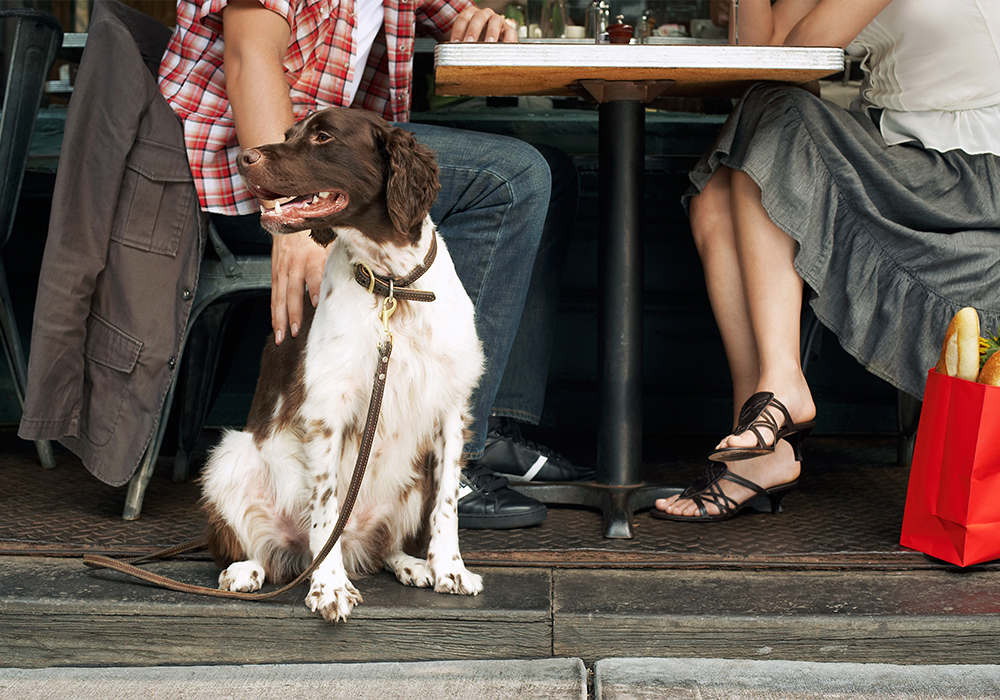 Dog-Friendly Restaurants
It's no secret that San Diego is renowned for its great restaurants, and you'll be happy to hear you don't have to leave your dog home to enjoy some great food! You can find dog-friendly restaurants and bars from La Jolla to Balboa Park. We recommend Werewolf for its brunch, Voltaire Beach House for its outdoor patio, and Lazy Dog Restaurant & Bar for its dog-themed menu. There are also dog-friendly breweries where you can sip craft brews, such as Ballast Point Brewing in Little Italy and Ocean Beach Brewery.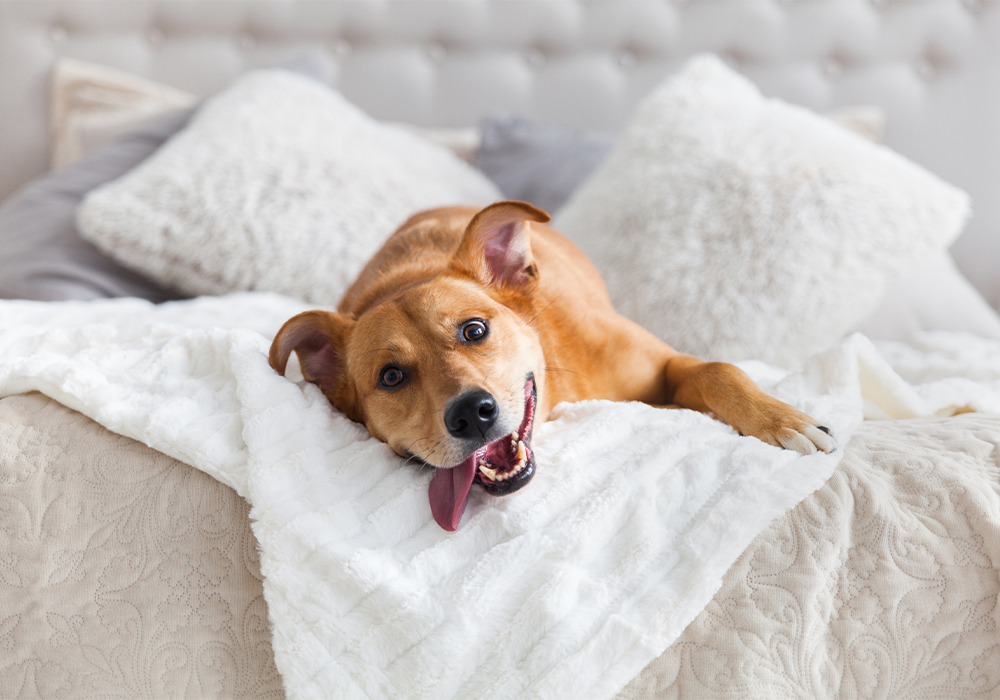 Dog-Friendly Hotels
After a long day of exploring San Diego, you and your best friend will certainly need a good night's sleep. Luckily, San Diego has many pet-friendly hotels where you and your dog can stay. A few of our favorites are Hotel del Coronado and San Diego Mission Bay Resort. If you decide to stay in Mission Bay, you'll be delighted by the numerous dog-friendly options they offer. You can find rental kayaks, take a pet-friendly boat ride, and find pet-friendly equipment to rent from Aqua Adventures. It's not uncommon to see folks take their small dogs out on the water to paddleboard.
The more time you spend in San Diego, the more you realize how much of a dog lover's dream it is. If you're also looking for a dog-friendly apartment home, consider one with an on-site dog park or park and pet washing stations. Essex has plenty of San Diego apartment communities that welcome furry friends by providing flexible pet policies and high-quality pet amenities.
Find Your Essex Apartment
Our apartment communities span from San Diego to San Francisco and the Pacific Northwest in some of the most sought-after locations on the West Coast. Whether you're looking for life in Los Angeles, settling down in San Jose, or relaxing in Oakland, we can help. Choose from bustling city life, quiet comfort in the suburbs, sun and sand at the beach, or outdoor adventures and a wide variety of on-site amenities and floor plans that span from studios to two-bedroom apartments to townhomes. Whatever your style and budget, we have a community that's right for you.
Explore our nearly 250 apartments, such as Bernardo Crest or Esplanade in San Diego, CA and learn more about current leasing or move-in specials and pricing.