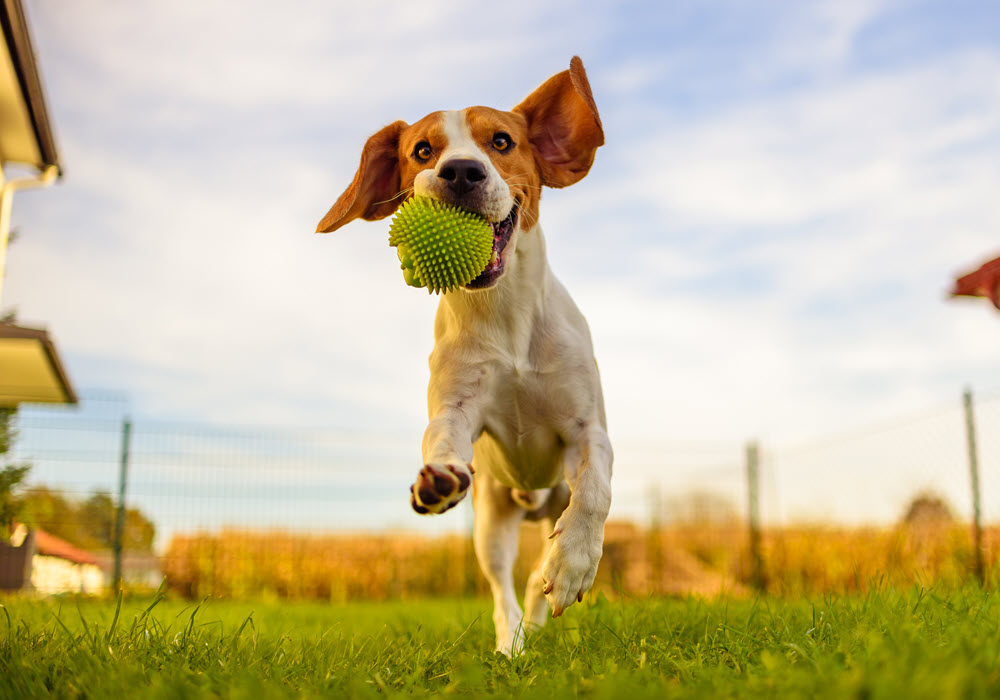 Convenient Pet Amenities at Apartment Communities
The number of pets in the United States has been increasing annually on average for the past decade as more people see the benefits of owning pets, and many opt to expand their families with four-legged kiddos. In fact, studies by the Centers for Disease Control & Prevention have shown benefits of pet ownership include reduced depression and feelings of loneliness, as well as decreased blood pressure and cholesterol levels.
These trends aside, 2020 saw robust growth in pet numbers, primarily driven by the effects of the COVID-19 pandemic. Stay-at-home mandates and a shift to remote working provided people with more flexibility in their schedule to invest in obedience and potty training as they welcomed a new furry family member to their home. People also looked to pets to fill their time and calm their nerves. Shelters around the country reported record numbers of applications for adoptions and fostering. Today, more than two-thirds of US households have some type of pet, according to the American Pet Products Association's biennial "National Pet Owners Survey."
But as pet ownership has been increasing, homeownership has been relatively flat over the past decade, indicating more people are renting. According to the National Multifamily Housing Council, 44.1 million US households rent, and 37% of renters opt for apartment life specifically. Furthermore, the Humane Society reports 72% of renters have pets. These parallel trends have driven more people to search out pet-friendly apartments and, subsequently, more apartment communities to implement apartment pet policies and step up their pet amenities. Nearly all of Essex's apartment communities along the West Coast are pet-friendly.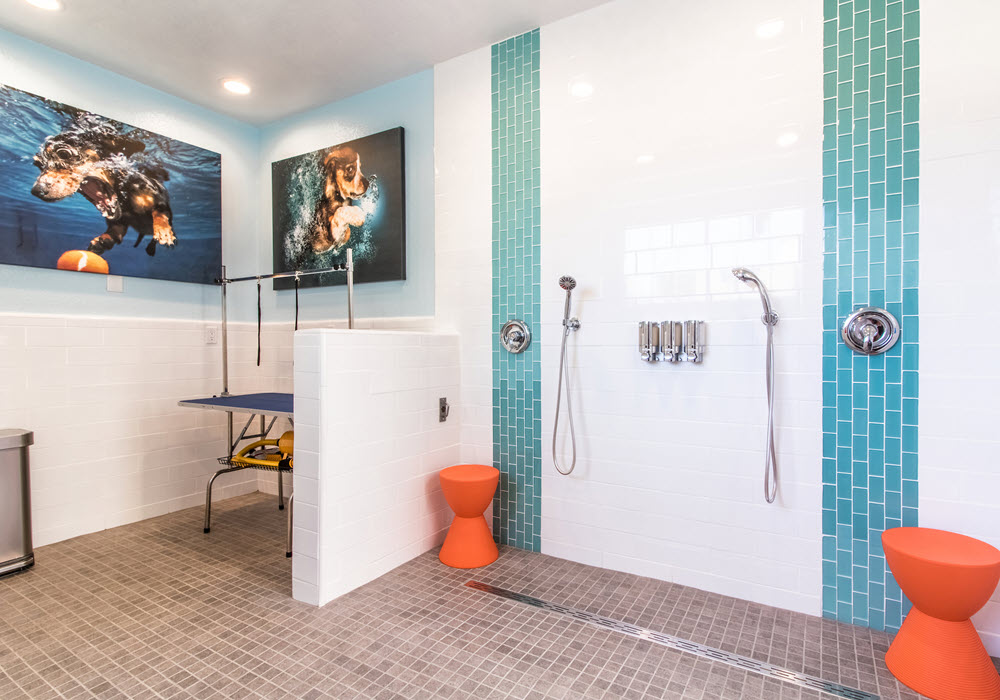 Top Pet Amenities
Among the increasing number of pet-friendly apartments, dog parks and dog runs topped the list of amenities. Particularly popular in urban settings where local parks may be sparse, dog parks and dog runs are the perfect way to let dogs burn off some energy outside the apartment without getting in the way of other tenants. They often include play features, fake fire hydrants, and turf. Depending on space and location, some pet-friendly apartments have smaller indoor dog runs for a convenient place to relieve dogs in inclement weather or when grassy curbs are limited.
In addition to being located near parks and trails, Belmont Terrace in Belmont, CA, and Crow Canyon and Foothill-Twin Creeks Condos in San Ramon, CA, each has a dog park on the property. "What's great about this particular community is it's nestled next to the hills of San Ramon Memorial Park," says Angie, a leasing agent at the property. "We have a dog park in the back of the community next to a sitting area where you get a direct view of the hills. A lot of residents will let their dogs out in the cordoned-off dog park to play while they will relax in the sitting area."
Among other popular dog-friendly amenities are pet washrooms – and even pet spas. Waterproofed rooms with dog showers or commercial-grade washing basins make bathing four-legged friends less of a chore than in the bathtub of an apartment. In Sunnyvale, CA, Crow Canyon and Reed Square apartments have community washrooms available, while Highridge apartments in Rancho Palos Verdes, CA, boasts a pet spa.
Some apartment communities partner with local dog groomers who can conduct services on-site at the community dog wash. Others partner with dog walkers or short-term pet-sitters who can stop in to give animals some midday stimulation.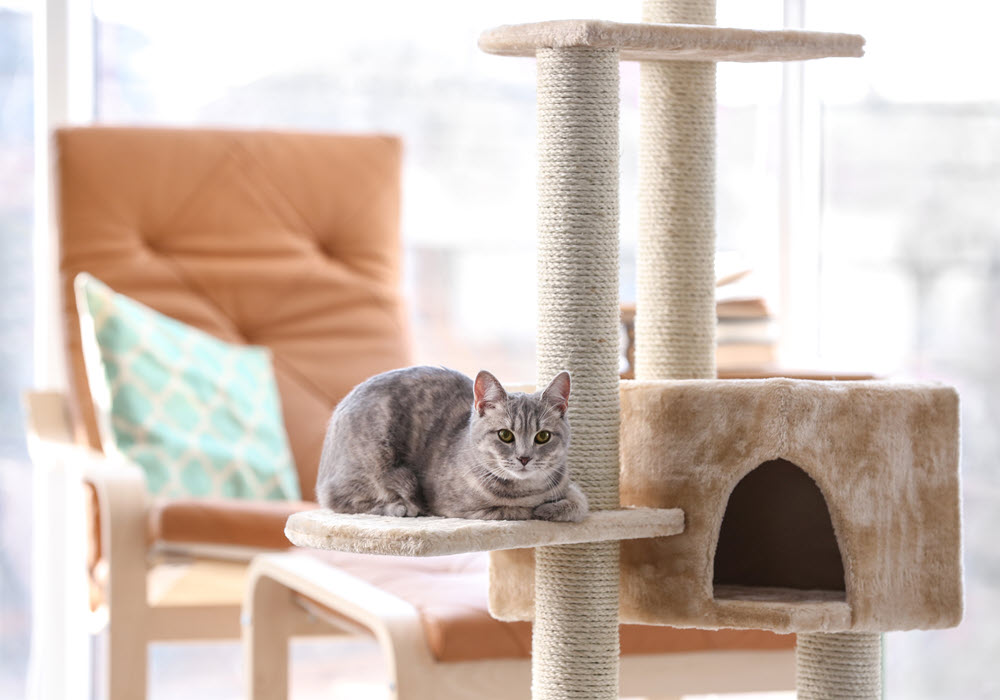 Pet-friendly Apartment Features
As the demand for pet-friendly apartments has increased, communities have boosted related amenities and emphasized in-unit features, which make apartment life with animals more manageable and enjoyable. Non-pet owners even love them too! Open floor plans help keep pets in view and traffic moving in what would traditionally be tight quarters. The open floor plans and generous space in some apartments also give Fido more room for romping and lounging in his dog beds, likely one in each room, and feline friends ample space for a cat tree and scratch posts. Large windows facilitate lots of natural light animals love, particularly cats.
Depending on the location and price point, some apartments have private balconies or patios, making it easy to give pets access to fresh air without having to walk to the nearby park or community's dog run. Some third parties even make pet relief pads which fit perfectly on a patio and can be easily cleaned. We recommend checking the apartment pet policy at your community before investing in the convenience to make sure they're permitted.
While hardwood floors are often preferable for pets over carpet, many wood floors are easily scratched by cat or dog nails. As such, new and upgraded pet-friendly apartments are increasingly opting for high-quality vinyl flooring, which gives the aesthetic of wood but is much more durable under paws.
Crow Canyon, Foothill-Twin Creeks, and Reed Square all tout their open layouts, balconies in some units, and hardwood-style vinyl floors.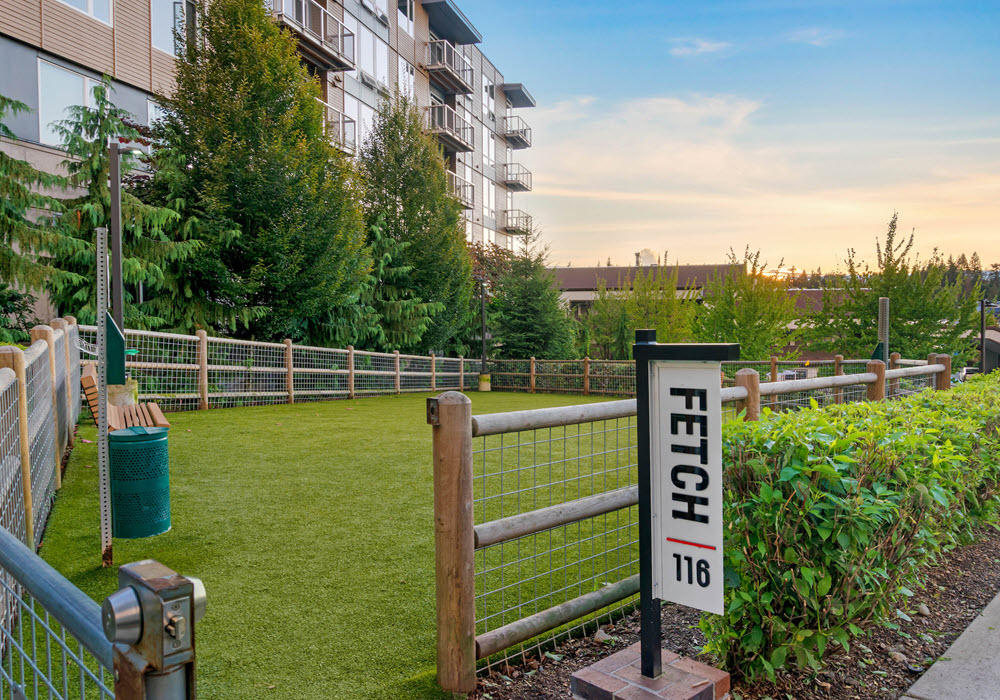 The Future of Furry Friends
Total pet numbers are expected to continue rising in the coming years, as is overall spending on pets. The APA's latest survey estimates US pet owners will spend $109.6 billion on pets in 2021, a 5.8% increase from 2020. Among the expenses to consider for pet owners is housing suitable for pets. And for the 44.1 million households who rent, pet-friendly apartments are an increasingly viable option for those households with pets. While many new builds are catering to the trend of increasing pet ownership, Essex properties have long made apartment life with pets feasible with flexible apartment pet policies and top-notch pet amenities for its residents.
Find Your Essex Apartment
Our apartment communities span from San Diego to San Francisco and the Pacific Northwest in some of the most sought-after locations on the West Coast. Whether you're looking for life in Los Angeles, settling down in San Jose, or relaxing in Oakland, we can help. Choose from bustling city life, quiet comfort in the suburbs, sun and sand at the beach, or outdoor adventures and a wide variety of on-site amenities and floor plans that span from studios to two-bedroom apartments to townhomes. Whatever your style and budget, we have a community that's right for you.
Explore our nearly 250 apartments, such as Mission Peaks II and Stevenson Place in Fremont, and learn more about current leasing or move-in specials and pricing.