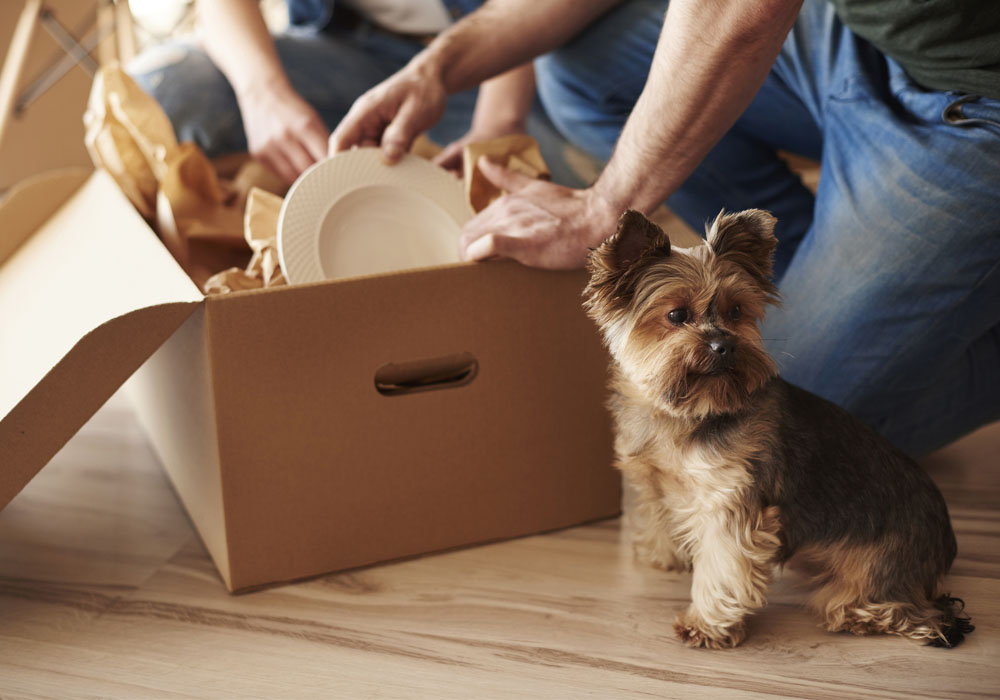 9 Things to Consider When Moving in Orange County
For many people, moving into a new home is a great way to get a fresh start. Whether you find yourself moving cross-country due to a career change, or you simply end up moving across town because you discovered that your current apartment has felt a bit tight lately, you may find yourself looking to settle down in one of Orange County's many upscale neighborhoods. If you are familiar with the area, then you probably understand why so many people choose to move to Orange County as there are countless places to see in this area including world-class restaurants, amusement parks, beaches, and shopping malls. Additionally, job growth in Orange County has continued to outpace the national average, which means that this area provides residents with countless personal and professional opportunities. However, no matter how far you are moving, the process of changing apartments can be stressful and provide its own set of challenges. To help ensure that your Orange County move goes as easily as possible, here are a few tips for a smooth move in Southern California.
1. Make Reservations Early
No matter when you are moving or where you are moving from, it is critical that you make reservations as soon as you know your moving date if you plan to rent a truck or hire a moving company to help you with your move. These companies can sell out weeks in advance, and you do not want to find yourself without a way to move your belongings when your current lease expires. You will want to make reservations especially early if you are moving in spring or summer, as these tend to be popular moving seasons. Of course, if you are not moving far and have friends/family with large trucks, you may be able to save a lot of money by asking them if they will help you move in exchange for buying them dinner and drinks afterward.
2. Be Careful When Choosing a Time to Move
If you are moving to Orange County from outside of Southern California, then you may be unfamiliar with how congested our roadways can become, particularly during rush hour and on weekends. When there is heavy traffic, popular thoroughfares in Orange County such as the 57, 60, and 405 freeways can slow down to a crawl, causing a drive of as little as 15-20 miles to take 40 minutes to an hour or more. You will then want to plan your move carefully, and if possible, you should try to plan the last leg of your trip so that you will be going through busy areas during the middle of the workday. This will help you to avoid as much of the traffic as possible.
3. Avoid Moving on Game Days and Holidays
When choosing a moving day, you will also want to make sure that you do your research and avoid moving on days when there are major events going on. With multiple major sports teams and concert venues in Orange County -- such as Angel Stadium (home to Major League Baseball's Los Angeles Angels) and the Honda Center (home to the Anaheim Ducks of the National Hockey League and many other major events)-- traffic can become a problem throughout the county when there are multiple major events taking place in one day. However, you can avoid much of this traffic by planning to move on a day when no events are taking place, or by taking alternate routes that will take you away from the worst of the congestion. You will also want to try to avoid moving on major holidays as traffic could become a problem as people try to make their way to local theme parks and beaches.
4. Keep Checking the Weather
Southern California is known for mild winters compared to other parts of the country. It has higher average winter temperatures, less rain, no snow, and more sunny days per year than the rest of the country. However, this does not mean that the weather is perfect year-round. In fact, many people who have never lived in the area are surprised to learn that Orange County gets an average of 13 inches of rain each year! It is important to be aware of this and pay close attention to weather forecasts in the days leading up to your move if you plan to relocate during winter. While it is unlikely that weather will be severe enough to delay your move, you should still be aware of the weather so that you can dress accordingly and plan alternate driving routes to avoid the freeways as there are many accidents on Orange County's highways when it rains.
5. Wear Layers
If you have been following the weather and it looks like it will be cold on the day of your move, or you wake up on moving day and there is an unexpected layer of fog outside, consider dressing in thin/light layers that will be easy to shed as the day goes on. While you will be chilly early in the morning, your body temperature will rise from exertion as you begin moving boxes, which may cause you to feel hot with a heavy jacket, but cold without it. Thin layers will allow you to easily adjust your wardrobe as your body temperature changes as you go from moving to resting and back again, and it will help you to be prepared for changes in temperature throughout the day as the clouds come and go.
6. Tip Accordingly
One thing many people forget about as they get caught up in the stress of moving is to show proper appreciation to their movers. Movers put in a lot of hard work and long hours and are often underpaid for their work. Giving your movers a proper tip can go a long way in showing your appreciation. But how much should you tip? There is often a debate over appropriate tipping amounts for movers. One of the most common opinions is that you should pay each mover $20-$30; however, you should also consider adding a bonus if they had to work in particularly unpleasant conditions or if you had a complicated move filled with a variety of bulky and heavy items.
7. Get Someone to Watch Your Kids and Pets
Moving can be difficult enough for many people; however, trying to move when you have young children and/or pets can make the situation all the more stressful as it can be hard to keep an eye on them while you are trying to move. Many people find it helpful to do as much of the moving as possible without their kids and pets around. To make this process easier, consider asking someone to watch your kids while you are moving, or do as much of the moving and unpacking as you can while they are at school or daycare. For pets, you may want to find a pet sitter who can watch them during the day, but you also have the option of dropping them off at a pet daycare center. Keep in mind, these options are likely only practical if you are moving a short distance.
8. Use Extra Bubble Wrap
When moving it is critical that you take certain precautions in order to secure and protect your more delicate belongings such as dishes, glassware, handmade ornaments, and fragile decorations. Many people choose to protect their fragile items with bubble wrap, because it can protect delicate objects from the impacts they might be exposed to during a move. It is particularly important that you take extra time to carefully wrap and secure your delicate belongings and that you immobilize them with additional bubble wrap and other packaging materials if you are moving a long distance. Materials such as glass, porcelain, and ceramic become more rigid and brittle in extreme temperatures, particularly in cold weather, making them easier to chip, crack, and break. This can be a problem if you are moving across the country and your items will be exposed to temperature fluctuations, or if you are moving on a particularly cold day. Taking extra precautions when wrapping your valuables can go a long way when moving in extreme weather.
9. Stay Organized
No matter how far you are moving, your move can be made less stressful if you take time to organize your belongings and packages before moving day. While this may seem overwhelming, it can be even more difficult to get to your new apartment only to realize that you don't know where anything ended up. You can save yourself a headache by labeling boxes clearly, and in multiple places, stating what room each box is for and what is in them. You could also number boxes and keep a more detailed spreadsheet showing exactly what is in each box, as this will help you to find things later. Be strategic in how you load boxes into the truck, as you will want boxes easily accessible that have necessities you will need right away in your new home.
While moving to a new place can be stressful, taking certain steps to prepare for your move can help the process go smoothly. The fact is that moving to a new home in Orange County should be an exciting prospect as it will present you with countless new opportunities and places to explore. Contact us to find out more about moving to Orange County, the best neighborhoods to live in, and things you should do when you get here.
Find Your Essex Apartment
Our apartment communities span from Mission Hills in Oceanside of San Diego County to Pinnacle Sonata in the Pacific Northwest in some of the most sought-after locations on the West Coast. Choose from bustling city life, quiet comfort in the suburbs, sun and sand at the beach or outdoor adventures and a wide variety of on-site amenities and floor plans that span from studios to townhomes. Whatever your style and budget, we have a community that's right for you.
Explore our nearly 250 apartments, such as The Barkley in Anaheim and Huntington Breakers in Huntington Beach, and learn more about current leasing or move-in specials.