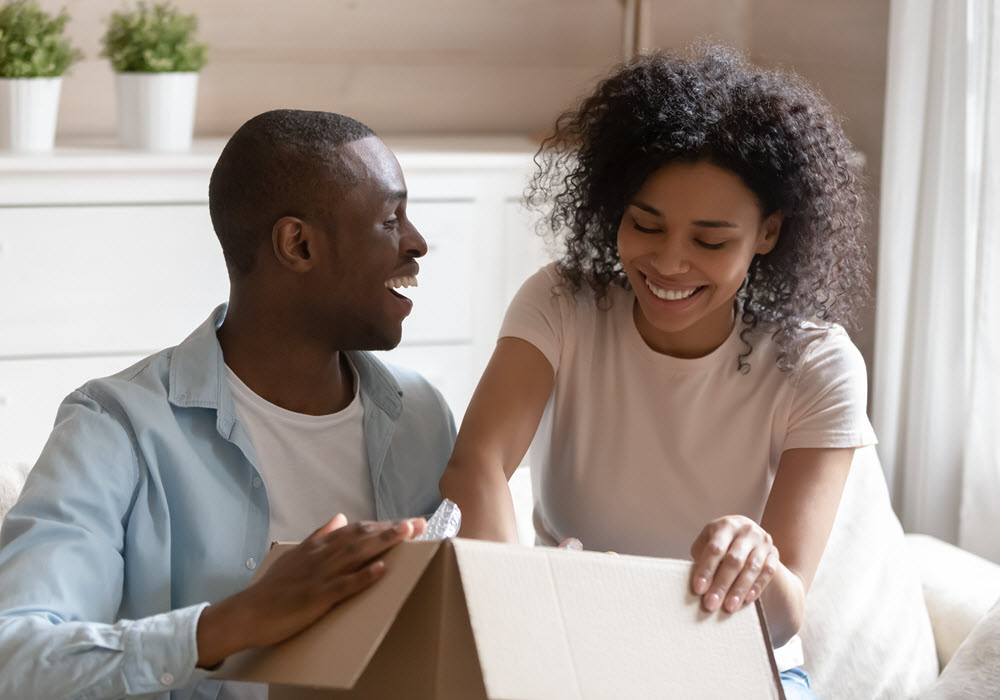 The Smart Packing Strategy That Makes Unpacking a Breeze
Packing up and moving everything can be one of life's big adventures, but it's not exactly easy. Packing is both time-consuming and physically demanding, yet compared to unpacking, throwing all your things in a box is a piece of cake.
Anyone who has moved on his or her own before is already familiar with the nightmare that unpacking can become - especially if you haven't taken steps to set yourself up for unpacking success. Have you ever spent two hours opening boxes trying to find just one item, only to realize that after you find it, your house now looks like it was hit by a small indoor hurricane? We have been in your shoes before. Fortunately, we also know the preventative cure for this disaster.
The key is strategic packing. When you know how to pack the home you're departing, unpacking will become a breeze instead of a headache.
The Usual Unpacking Nightmare
What is the number one most nightmarish thing about moving? It's not the long road trip or plane ride. It's not that day or two in an empty apartment before the movers arrive. It's not even sitting in your new apartment with stacks of still-packed boxes. It's the incredible mess that occurs when you start trying to unpack. Where are your cooking pans? Your lucky pair of socks for that first night out with new friends? Soon enough, you've got half your boxes open and scattered all over the house, yet none of them fully unpacked and your home no closer to being organized.
The Strategy: Smart Packing ⭢ Perfect Unpacking
Most of us start packing by just stuffing things into boxes. We tend to follow basic guidelines like "wrap the fragile things" and "don't make boxes too heavy." While just throwing random stuff into boxes is a pretty efficient way to get out of your old house, it also leaves you to unpack the mess that you've created: boxes of random stuff.
The secret to the perfect unpack (you guessed it!) is getting smart about the way you pack in the first place. Here's a guide to get you started.
Sort Everything - Necessities, Treasures, and Junk
The very first step for any pack-up should always be "The Big Sort." You'll already be putting your hands on everything you own to pack it, so you might as well take an extra moment to make a quick value-judgment.
You're probably going to wind up with about four categories:
Necessities - Items you need to live and work
Treasures - Items you wouldn't dream of parting with
Giveaway - Items that you don't need, but it still good enough for someone else
Trash - Items that aren't actually valuable enough to keep or give away
For each item you sort, ask yourself a series of questions to figure out which category applies to that item. Do you need it? Do you treasure it? Naturally, if the answer to either is "Yes," then pack it. If the answer to both is "No," then decide if it's worthy of charity donation or is another chance at a trash can 3-pointer. It is your perfect opportunity to clear out the junk that's built up in your closet and ensure that you will only be moving with the things you actually want with you when setting up a new life in a new place.
Pack Room by Room
Once you've sorted everything (or have your sorting procedure prepped and ready to go), we recommend you pack one room at a time. It can be tempting just to just start packing up whatever you're standing near with a box (and you can still do that), but you will have better results if you make sure each box contains items from only one room. It's also a good idea to keep those room-based boxes identifiably separate. That way, you won't find yourself rummaging around in the box labeled "bathroom stuff" looking for your craft supplies, and so on.
You can still pack the kitchen if you're not done packing the bedroom. Just make sure that kitchen boxes stay in the kitchen and bedroom boxes remain in the bedroom. You'll thank us later.
Once you have one room mostly cleared, you can start using it as storage for all labeled boxes in the future. This process will help you clear space and get the house clean from floor to ceiling before the moving truck arrives.
Pack Sets as Sets - Including Electronics
Have you ever moved to a new place and set up your TV only to realize that the special power adapter you need is missing? Or discovered that two knives from your silverware set aren't with the others? You can easily prevent this nightmare by using an organized packing approach.
Pack important sets together, particularly your electronics. When you pack your Internet router, include the power adapter as well so they can be found in the same box. Pack each cable right next to the device it's supposed to connect to. For a complex home computer or entertainment system, you can save yourself some time by packing the whole kit into dedicated boxes. That way, you know for sure that you have all the pieces you need when it's time to set it all back up in the new place.
Label Absolutely Everything
Of course, the one key ingredient we haven't mentioned in detail is labels. Really, you should spend your entire packing process with a roll of masking tape around your wrist and a Sharpie tucked in your back pocket. In other words, label everything! And you'll want to put some thought into your labeling system. Whether it's colored tape, Sharpie labels, or both.
Labeling Boxes: Room and Contents
The easiest thing to label is boxes, but not all box labeling systems are created equal. Simply writing 'Living Room' on a dozen boxes isn't going to help you find the PlayStation controllers or your favorite poster. Your future self (the one who will be doing the unpacking) will appreciate more clues than that.
Labeling by room is a great start. Definitely label every box based on whichever room the enclosed items came out of. Also, include some notes about what actually went into the box or where in your home it came from. Once you get started, you'll quickly see why a system like this is so useful.
Functional Examples:
Bathroom - Under the Sink
Kitchen - Spices and Dry Pantry
Bedroom - Sheets and Pillows
Labeling Sets: Matching Colored Tape
Next, you want to think about labeling sets that you pack together, like the TV and power adapter we mentioned earlier. The fastest way to do this, especially if you have several sets to label in one box, is to use colored tape. For example, you can put a strip of red electrical tape on your video game consoles, controllers, and power supplies. This will help you quickly spot and grab the whole set out of your box labeled "electronics - video games" and get back to playing your favorite games fast. While the blue tape on your stereo, remote, power supply, speakers, and speaker wire will make it a breeze to find and set up your sound system in the new place.
This method can work for anything you want to unpack as a set but might get jumbled or mixed up with similar things when packed in boxes.
Labeling Paper-Wrapped Fragiles
It may sound like a lot of work, but we would also suggest you label your paper-wrapped fragiles such as dishes or small breakable ornaments. There's nothing more frustrating than searching for a specific breakable and spending half an hour carefully unwrapping dozens of paper-wrapped bundles to find the right one. A quick Sharpie label or a piece of color-coded tape can make a world of difference when it comes to strategically unpacking wrapped breakables.
The Unpacking Experience of Your Dreams
Of course, the magic doesn't start until you're in your new home surrounded by pristinely unpacked boxes. Normally, this would be a daunting a moment of dread. But no hurricane of half-unpacked boxes is going to hit your new apartment this time. You have a plan that is already in place just waiting for you to enjoy the unpacking experience of your dreams.
Start by re-sorting your boxes by room. Stack kitchen boxes near the kitchen, drag bedroom boxes into your new bedroom, and so on. And now for the best part: finding everything you need during the unpack at the exact time you need it. Want to unpack just enough to make mac and cheese on that first night? Now locating your favorite pot and spoon will be a breeze. Care most about setting up your TV and stereo for movies and music to unpack to? Not only do you know where everything is, but it'll be incredibly easy to fish out the right cable and box for each step of the setup.
Best of all, there is no mess to clean up. No searching through a dozen boxes for your favorite hairbrush. No wracking your brain, wondering if you somehow left behind something important. Using these not-so-secret packing techniques, you'll never have another hurricane-like unpack again!
Find Your Essex Apartment
Our apartment communities span from San Diego to the Pacific Northwest in some of the most sought-after locations on the West Coast. Choose from bustling city life, quiet comfort in the suburbs, sun and sand at the beach or outdoor adventures and a wide variety of on-site amenities and floor plans that span from studios to townhomes. Whatever your style and budget, we have a community that's right for you.
Explore our nearly 250 apartments and learn more about current leasing or move-in specials.