Prepping for a Great Bike Ride
Taking a ride out on your bike is a great way to get some exercise and enjoy nature. Either on your own or with friends and family, outdoor biking is a rewarding experience when you take the time to prepare for a great ride. Whether riding around the block or setting off on a long ride along a bike path or nature trail, here are some things to consider before heading out!
You'll want to make sure that your bike is in good working shape first and foremost. By taking the necessary steps to ensure your gear is in proper working order, you'll be able to focus on the ride instead of worrying about your equipment the whole time you're out.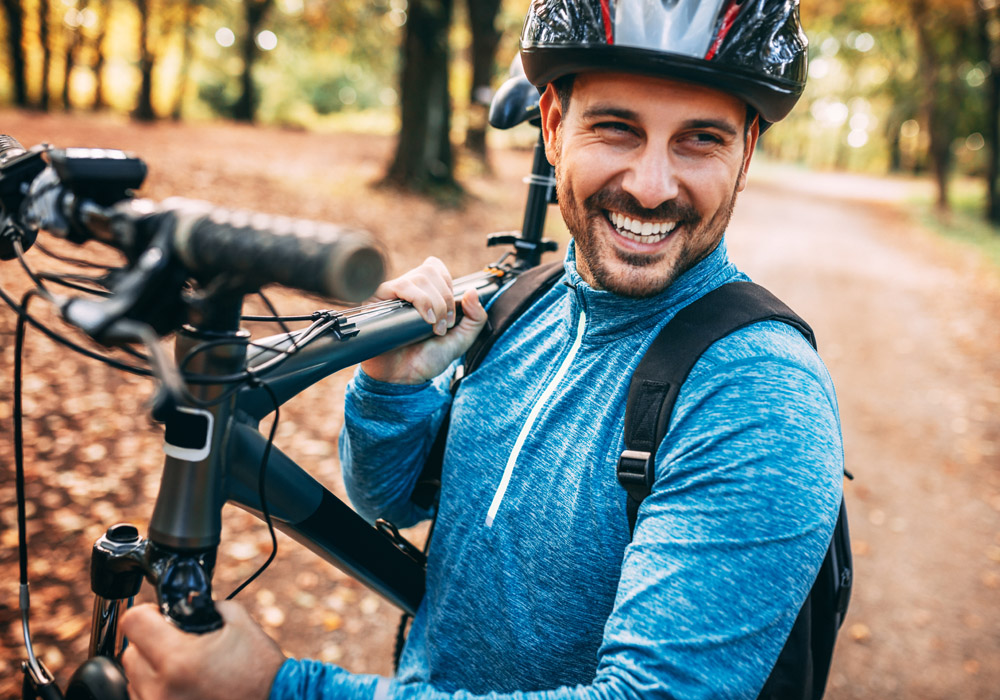 Start by checking the air pressure in your tires. Make sure you've got them inflated to the recommended PSI on the side of the tire. Proper inflation will significantly improve your ride, reducing resistance when you ride and preventing muscle soreness.
Once the tires are crossed off your list, be sure to oil the gears and check the brakes. It helps to keep your bike clean and make sure it is in good working shape to avoid any potential accidents out in the world when you are riding. Check the lights and reflectors as well, especially if you plan on riding in the dark.
Put on your helmet before you ride. Make sure it fits and has no cracks. Remember, your safety is the most important part of any ride, long or short. Be mindful of what you choose to wear in order to stay warm and dry. Pack extra clothes or dress in layers. Some often overlooked but suggested items to bring along include warm gloves, a face mask or bandana, foam earplugs, lip balm, bandages, antibiotic ointment, allergy cream, sunscreen, and sunglasses.
Be sure to charge up your phone and bring a charger with you in your pack. You'll also want to bring your money and ID, as well as any pertinent medical information and any medications you may need, just in case. You should also bring along your emergency contact info.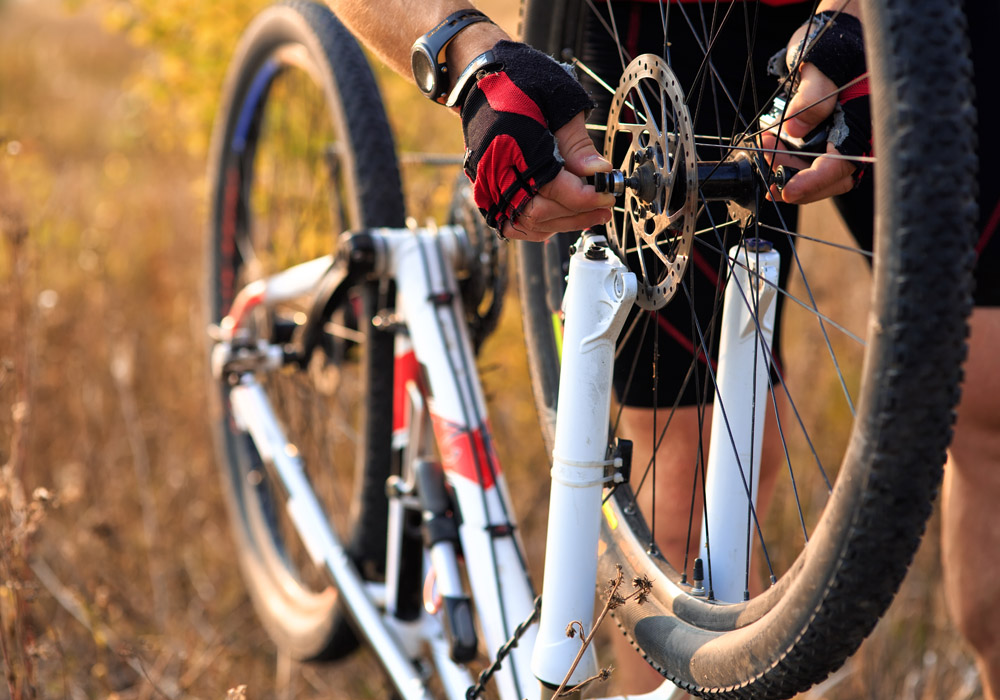 Don't forget to pack extra water and bring your favorite snacks. Trail mix, granola bars, nuts, jerky, and dried fruit make excellent choices to keep you fit and fueled up. Feel free to pack sandwiches, chips, and treats as well. Just make sure to pack light and eat sparingly along the way to avoid a food coma!
Experts also recommend bringing bike supplies in case of an emergency. A tire patch kit, new tube, spare parts, tools, and a pump all come in handy when disaster strikes your day trip. Planning your route will help take the stress out of your ride so you can enjoy the scenery. Search online to find maps, local points of interest, bike shops, drinking fountains, and bathrooms before you go.
If you are heading out on a new trail, be sure you remember to download directions to trailheads and map out the best place to park. Some trails require a fee or permit.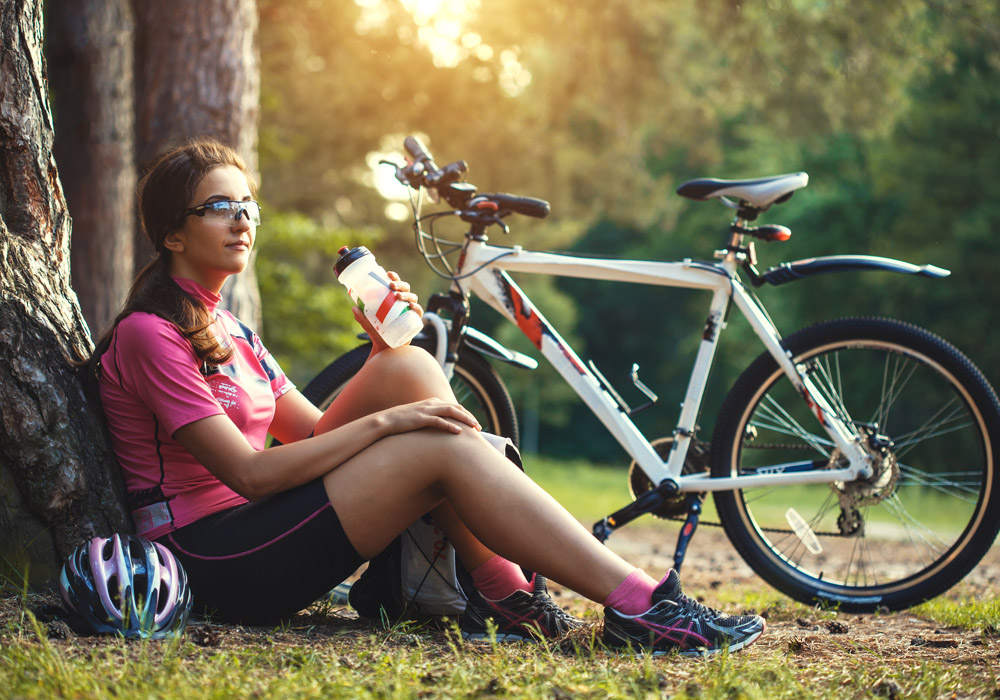 Finally, don't forget to bring your bike lock and chain. Even if you don't plan on going far or stopping, you'll feel safer and more relaxed if you can lock up your bike when you aren't riding it.
Have a safe and fun ride!
Find Your Essex Apartment
Our apartment communities span from Carmel Creek in San Diego to Canyon Pointe in the Pacific Northwest in some of the most sought-after locations on the West Coast. Choose from bustling city life, quiet comfort in the suburbs, sun and sand at the beach or outdoor adventures and a wide variety of on-site amenities and floor plans that span from studios to townhomes. Whatever your style and budget, we have a community that's right for you.
Explore our nearly 250 apartments, such as Township in Redwood City and Mylo Santa Clara, and learn more about current leasing or move-in specials.