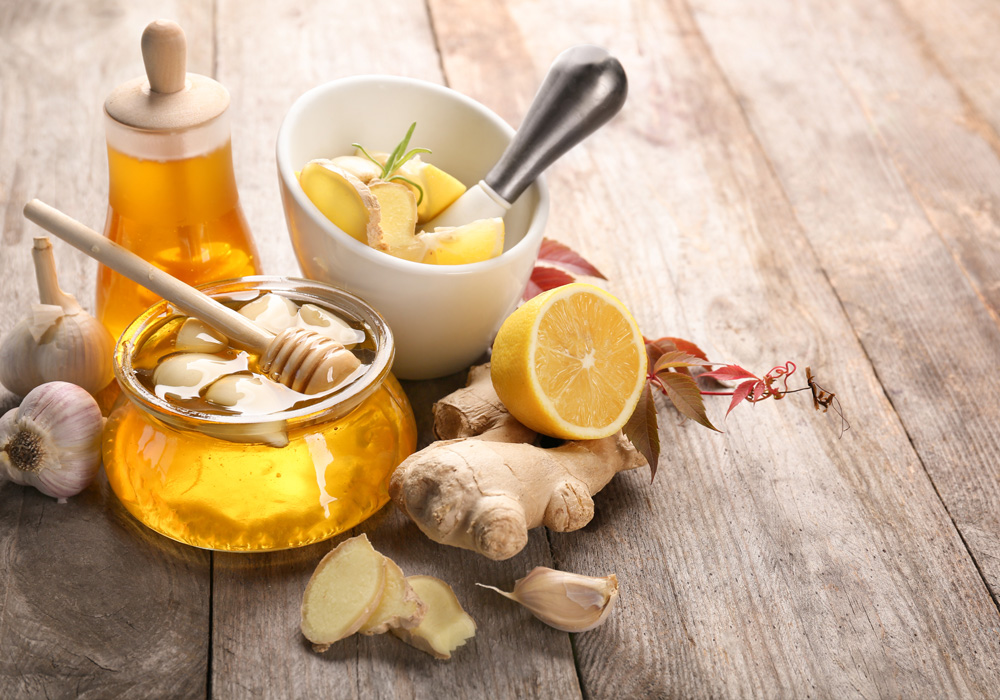 6 Natural Ways to Support Immune Function
It's no secret that overall health relies heavily on having a strong immune system. With all of the "immune-boosting" supplements penetrating the market, it can be hard to know what really works. Whether it be by what we put into our bodies or how we treat them, here are natural ways to proactively support your immune system.
Ginger
Ginger is a top antioxidant when it comes to boosting immune system support. A surprising source of calcium, magnesium, iron, and zinc, this powerhouse root provides an array of health benefits, not limited to reducing inflammation, easing cold and flu symptoms, relieving pain, and improving digestion. Ginger can be enjoyed in the form of tea, grated into recipes, or blended into your favorite juice or smoothie (just be sure to watch your sugar intake!).
Garlic
Vampires beware! Aside from being delicious, garlic boasts strong antiviral and antibacterial properties, which help to prevent the growth of infectious agents. According to Everyday Health, eating garlic can boost the number of virus-fighting T-cells in your bloodstream, which in turn helps to fend off cold or flu viruses. So, go ahead and add an extra clove or two into your next recipe!
Honey
It may come as a surprise that this sweet treat is loaded with antioxidants, which protect your body from free radicals. Honey also works to potentially kill bacteria and fungi with its strong anti-fungal properties. Additionally, honey has been found to work as an effective cough suppressant. If you can, opt for raw, local honey. It is less pasteurized than most store-bought honey options, which allows you to reap its full range of benefits as well as combat seasonal allergies.
Note: Raw honey should not be fed to infants under one year of age. Pregnant women should consult with their doctor before consuming raw honey.
Probiotics
Fostering a healthy microbiome is one of the most important things you can do to support your immune system. And it all starts in the gut! Taking a quality probiotic is a great way to aid your gut health. Probiotics foster good bacteria which provide health-boosting microorganisms to maintain balance in your gut. Look for a probiotic with a diverse set of strains for the best results.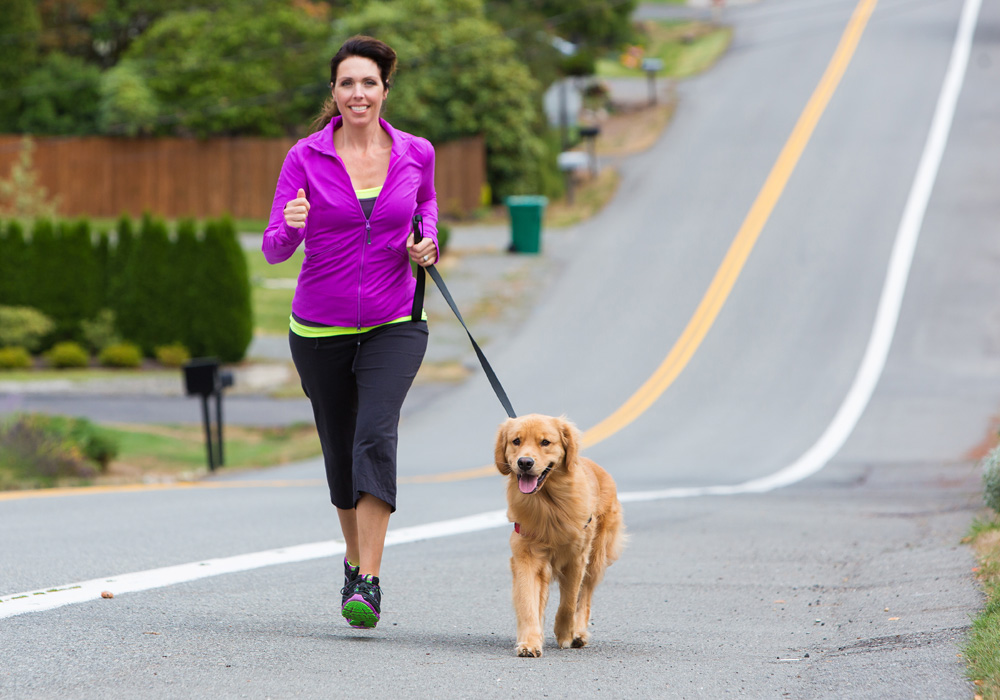 Get Moving!
Touting multiple benefits, such as increased energy, increased white blood cell count, decreased stress-inducing hormones, and improved mood, regular exercise, whether through an established routine or daily walks, is a great way to strengthen your immune system. Research performed by the Human Performance Lab at Appalachian State University suggests that just 30-60 minutes a day is enough to improve antibody response to infections. So, get up and get moving! Bonus points for getting outside and reaping the benefits of fresh air and vitamin D!
Manage Stress
Stress can cause unwanted spikes in cortisol levels, which can cause a weakened immune system, hormonal imbalance, and increased inflammation. Over time, stress can wreak havoc on your health. Meditation and yoga are both proven ways to lower your stress hormones and calm your nervous system thanks to a mind-body connection through breath.
A solid immune system lays the foundation for you to more effectively fight viruses and infections. It's never too late to start making choices that support your immune system, and by extension, your overall health. Be well!
This advice is not intended to replace that of a medical professional, and you should consult your physician before making any lifestyle changes.
Find Your Essex Apartment
Our apartment communities span from Allure at Scripps Ranch in San Diego to Laurels at Mill Creek in the Pacific Northwest in some of the most sought-after locations on the West Coast. Choose from bustling city life, quiet comfort in the suburbs, sun and sand at the beach or outdoor adventures and a wide variety of on-site amenities and floor plans that span from studios to townhomes. Whatever your style and budget, we have a community that's right for you.
Explore our nearly 250 apartments, such as Sage at Cupertino or The Fairways at Westridge in Valencia, and learn more about current leasing or move-in specials.