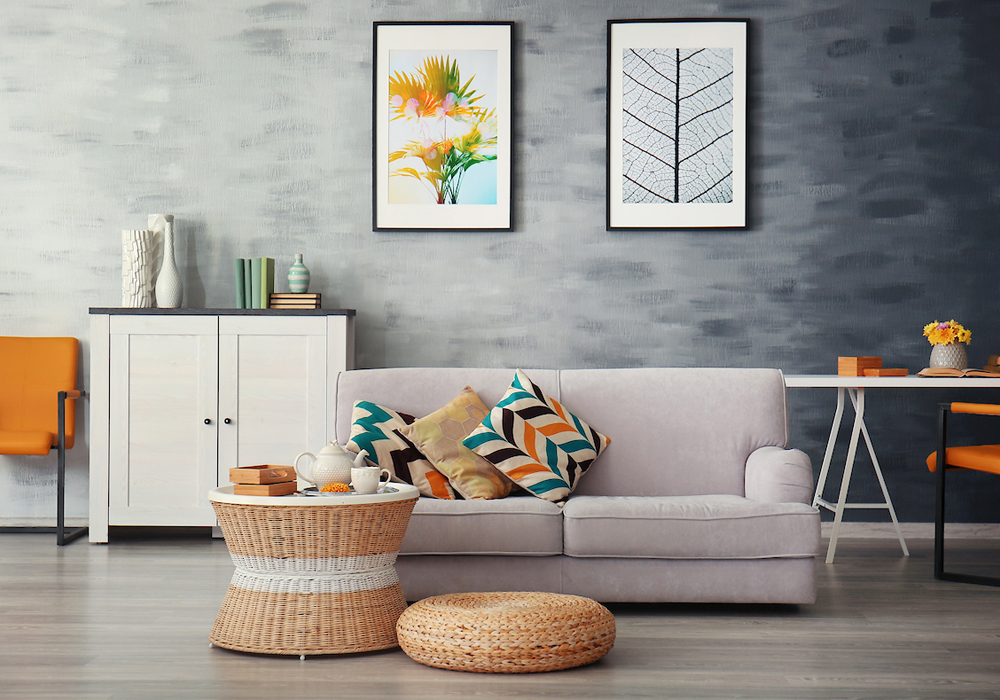 Easy Ways to Personalize Your Rental Space
Congratulations! You've signed your lease, and the place is all yours! Now it's time to decorate your space in a way that lets your personality shine without breaking the bank or the terms of your security deposit. Here are a few ideas to get you started.
1. Bold Furniture
You can start personalizing your new home by choosing furniture that makes a statement. Decorating with bold furniture choices is ideal for renting because everything you put in your new home can easily be removed when it's time to move. And "bold" doesn't have to mean "expensive." Thrift-shop pieces can be quickly customized with colorful paint or eye-catching hardware to make any piece one-of-a-kind. Eight-ounce paint samples are usually free or cheap at your local hardware store, and Anthropologie and Etsy are great places to find quirky knobs, rods, and handles.
2. A Pop of Color
You don't need to paint your whole place to benefit from the effect of a well-placed pop of color. Painting a single accent wall is often all it takes to completely transform the look and feel of your space. Check with your apartment's management team before painting to ensure that it is allowed. You may even find that your community offers the option to have their community staff professionally paint for you!
If painting isn't your thing, it's easy to inject color in other ways. For example, a few throw pillows, some great removable wallpaper, or a colorful canvas are all quick and easy ways to invite color into your home without committing to any one hue long-term.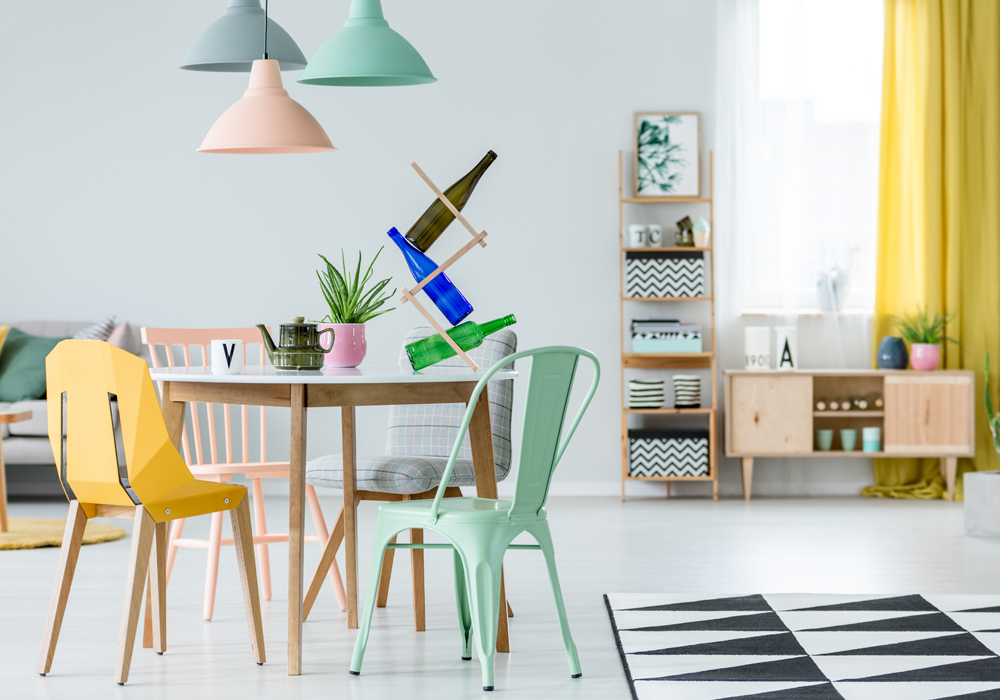 3. Let There Be Light
While most rental apartments will come with standard window coverings for privacy, it's amazing what a little upgrade to your window coverings can do for your space. For just a few dollars, you can take your windows from drab to fab, adding layers of texture to your home and diffusing natural light in a way that makes your new digs glow.
And while we're on the topic of light, incorporating a few artsy lamps throughout your place is another easy way to infuse your style throughout your home.
4. Mix Your Metals
Just because your kitchen has brushed nickel hardware doesn't mean you're tied to that finish throughout your place. The key to adding varied metals to connected spaces such as kitchens, dining, and living rooms is to make sure they have other counterparts within the combined space. If you add a funky brass lamp in your living room, accent it with a few other brass accessories such as candle holders in your connected dining space. Tie all the elements together by adding a decorative item, such as a tray, with brushed nickel handles to your living room, or choose another mixed-metal piece to weave the various styles into one.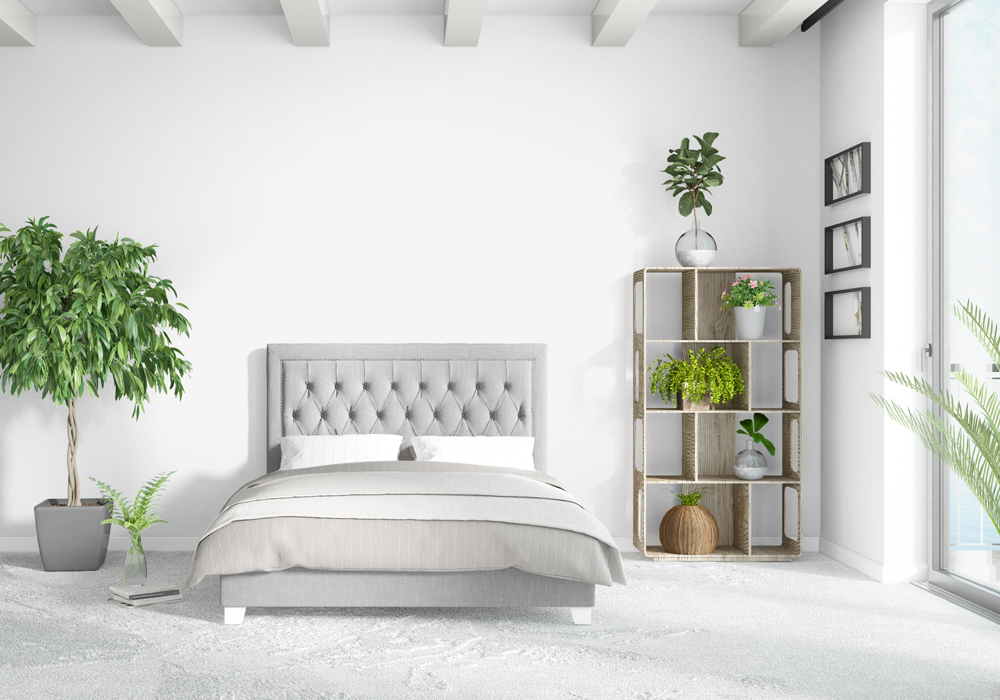 5. Fresh Look, Fresh Air
We've said it before: plants are a trendy way to bring the tranquility of the outdoors into your apartment home. Their interesting colors, shapes, and sizes provide a diverse palette for you to decorate with. And more than bringing an organic look to your space, many house plants also deliver additional benefits like absorbing toxins from the air and repelling pests.
Get Personalizing!
Whether move-in day is fast approaching, or you're already in your new rental home, it's time to make it all yours by employing the tactics above to create a space that you will love to call home.
Find Your Essex Apartment
Our apartment communities span from Bernardo Crest in San Diego to Bridle Trails in the Pacific Northwest in some of the most sought-after locations on the West Coast. Choose from bustling city life, quiet comfort in the suburbs, sun and sand at the beach or outdoor adventures and a wide variety of on-site amenities and floor plans that span from studios to townhomes. Whatever your style and budget, we have a community that's right for you.
Explore our nearly 250 apartments, such as Brio Apartments in Walnut Creek or Park Viridian in Anaheim, and learn more about current leasing or move-in specials.