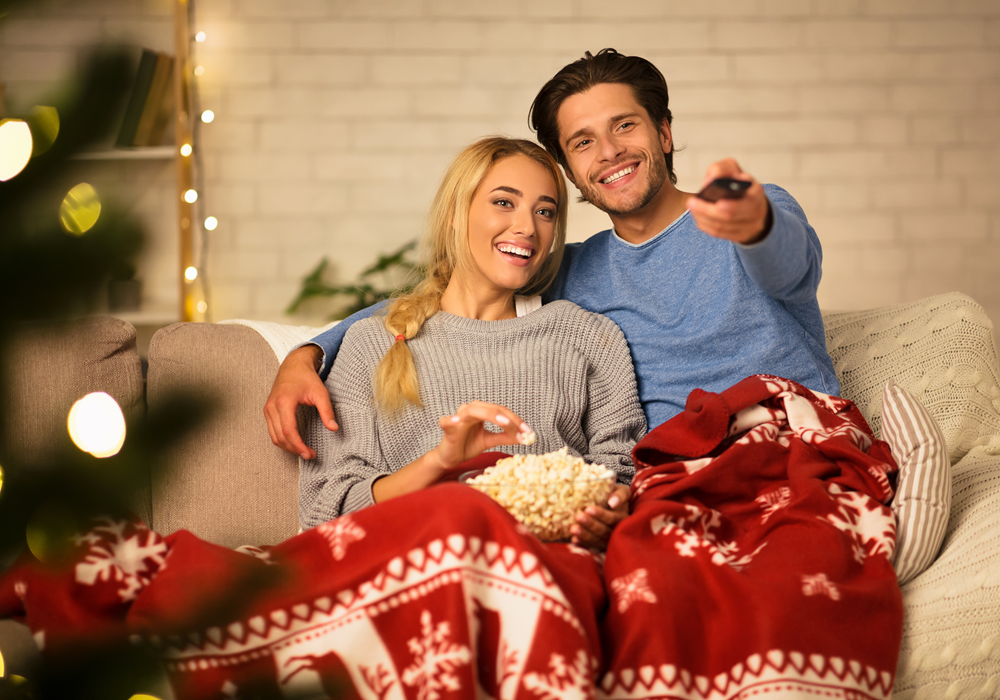 Iconic Holiday Movies to Watch this Season
The holiday season is upon us, which makes it the perfect time to get cozy with loved ones and watch a few of the season's most well-known movies. From date-night favorites to family comedies, there's nothing like a festive night at home to get you in the holiday spirit! In-home streaming services make it easy to watch some (or all!) of our top picks from the list below, so pour a cup of hot cocoa, pop some fresh popcorn, and pull up a comfortable seat for a fun night in.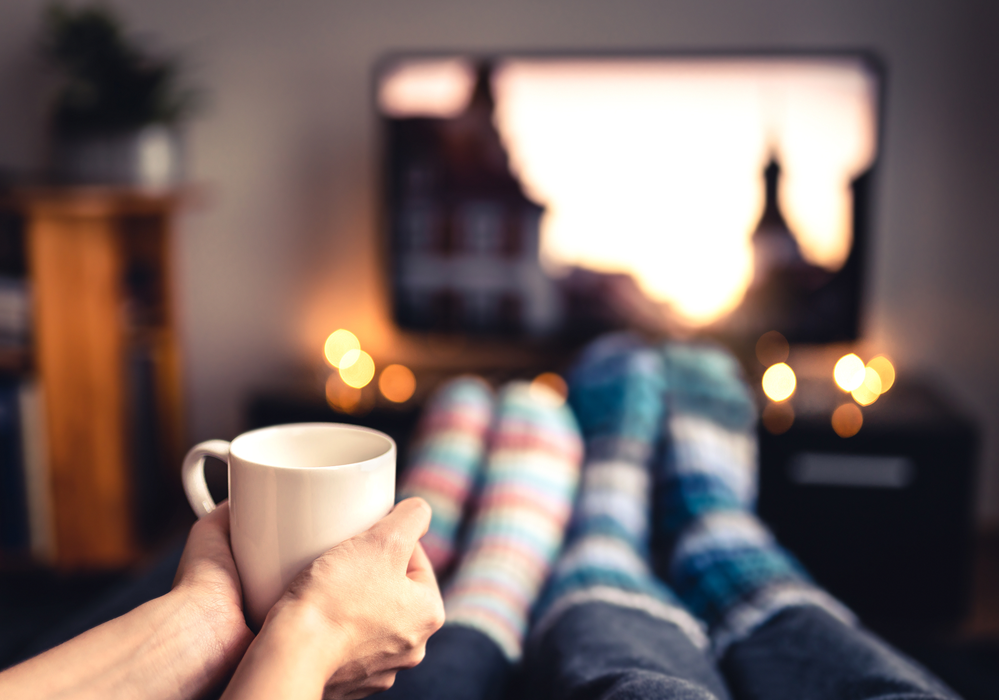 To Watch with a Date
If you're looking for light-hearted romantic comedies, Lifetime is the place to go. Lifetime holiday movies are perfect for date nights. Streaming 24/7 during the holiday season, Lifetime has a variety of original programming suited to every taste. This year's line-up includes A Taste of Christmas, Feliz NaviDAD, and Homemade Christmas, among others.
Love Actually
Love Actually is one of the best Christmas movies to watch with a date. This classic film features several intertwined stories of characters seeking love. It also features an all-star cast. Unfortunately, it's not on Netflix this year, but can be rented for $3.99 on Amazon Prime, iTunes, and other streaming services.
The Holiday
Ever wondered what your life would be like if you switched with someone else? Holiday rom-com The Holiday answers that question! Dumped and depressed, Iris agrees to swap homes with similarly unlucky-in-love Californian Amanda for a much-needed break. Iris finds herself in a palatial Hollywood mansion while Amanda navigates the lanes of a picture-perfect English village. Soon enough, both ladies bump into local lads perfect for a romantic pick-me-up. The Holiday airs on Lifetime throughout the holiday season.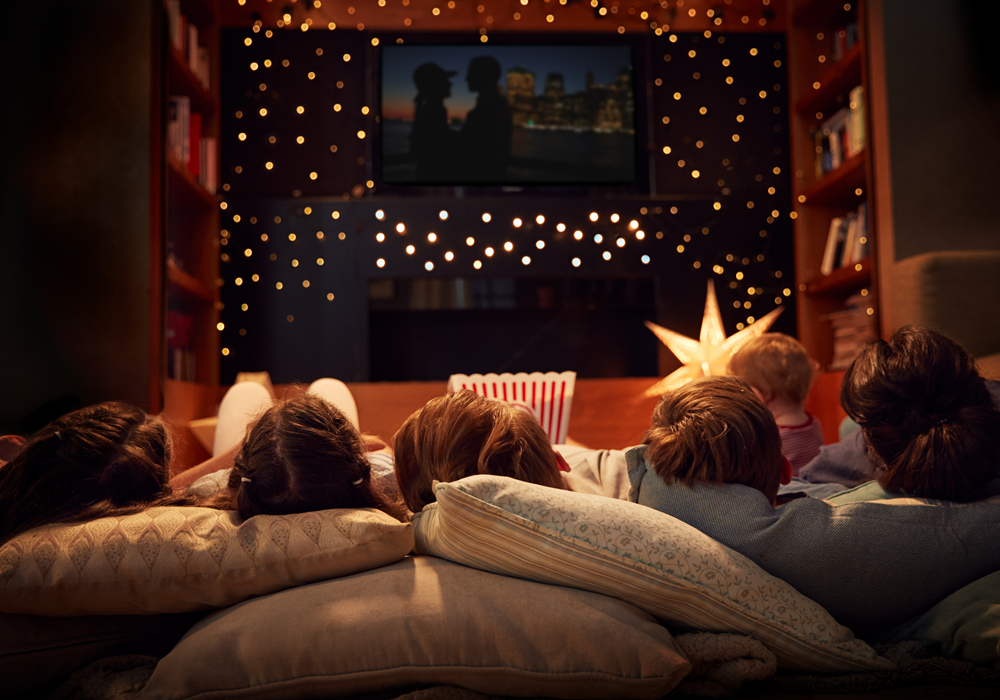 To Watch with Kids
Elf
One of the most iconic holiday movie characters is Buddy the Elf. Elf, starring Will Ferrell, is a treat for adults and kids alike. Elf tells the story of Buddy who was accidentally transported to the North Pole as a toddler and raised to adulthood among Santa's elves. Unable to shake the feeling that he doesn't fit in, the adult Buddy travels to New York, in full elf uniform, in search of his real father. This holiday movie can be found on Amazon Prime, as well as Hulu and other subscription services.
How the Grinch Stole Christmas
Another great option is How the Grinch Stole Christmas. As one of the Netflix holiday movies you can select, this live-action adaptation of the beloved children's tale by Dr. Seuss that came out in 2000. It tells the story of the reclusive green Grinch (Jim Carrey) who decides to ruin Christmas for the cheery citizens of Whoville.
The Santa Clause
If you're looking for Disney Plus holiday movies, The Santa Clause is a great choice. One of the best Christmas movies of the 90s, The Santa Clause finds Tim Allen portraying divorced dad Scott, who has custody of his son (Eric Lloyd) on Christmas Eve. After he accidentally kills a man in a Santa suit, the duo is magically transported to the North Pole, where an elf explains that Scott must take Santa's place before the next Christmas arrives.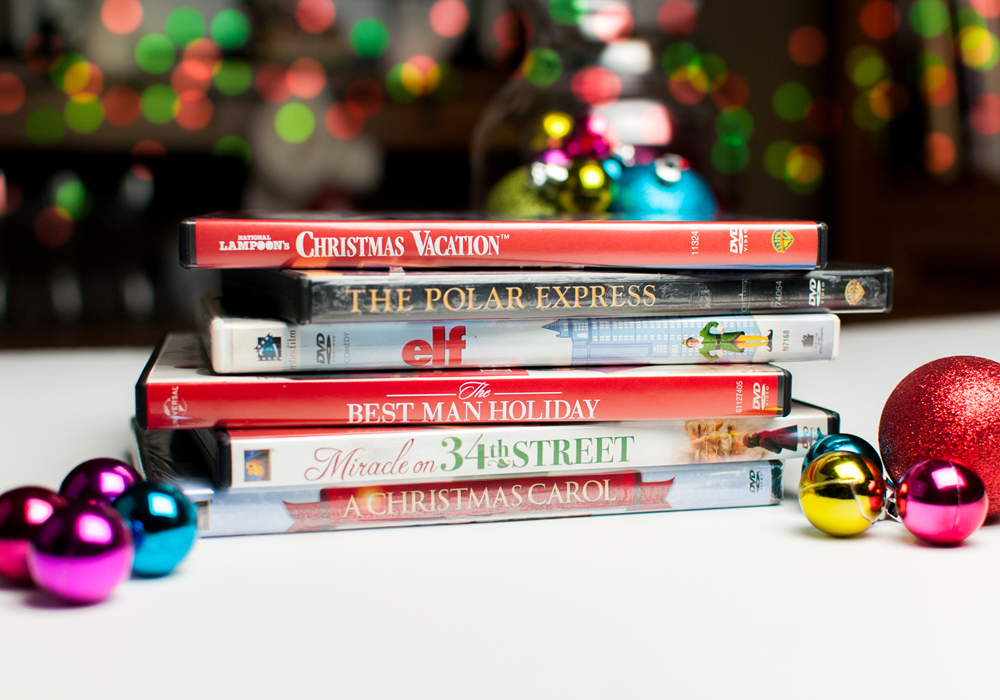 To Watch with Friends
It's a Wonderful Life
If you're looking for a Christmas fixture, It's a Wonderful Life is a multi-generational classic that everyone loves. It's an uplifting story of family, love, hope, and redemption. Filmed in 1946, it maintains popularity due to its longevity. The story covers protagonist George Bailey. George is about to jump from a bridge, but ends up rescuing his guardian angel, Clarence, who then shows George what his town would have looked like if it hadn't been for all his good deeds over the years. It's available on Amazon Prime and Hulu with subscriptions.
A Bad Moms Christmas
If you're looking for a movie to watch with your girlfriends, A Bad Moms Christmas is an unconventional holiday comedy. Under-appreciated and overburdened moms rebel against the challenges and expectations of Christmas. As if creating the perfect holiday for their families isn't hard enough, they'll have to do it while hosting and entertaining their own respective mothers when they come to visit. It's one of the many holiday comedies on Netflix.
The Best Man Holiday
The Best Man Holiday is another great option for groups of friends. This fun Black Christmas movie is a sequel to the 1999 hit The Best Man. Nearly 15 years after they were last together as a group, college friends finally reunite over the Christmas holidays. Though much has changed in their lives, the friends discover just how easy it is for long-forgotten rivalries and passionate romances to be reignited. It's available for rent on Amazon Prime, iTunes, YouTube, and Google Play.
This, of course, is just the tip of the iceberg! There are many other popular holiday classics to enjoy this month. No matter your mood, there's an endless list of classic Christmas movies to get you into the holiday spirit.
Find Your Essex Apartment
Our apartment communities span from Shadow Point in Spring Valley of San Diego County to Wandering Creek in the Pacific Northwest in some of the most sought-after locations on the West Coast. Choose from bustling city life, quiet comfort in the suburbs, sun and sand at the beach or outdoor adventures and a wide variety of on-site amenities and floor plans that span from studios to townhomes. Whatever your style and budget, we have a community that's right for you.
Explore our nearly 250 apartments, such as Sage at Cupertino or Deer Valley in San Rafael, and learn more about current leasing or move-in specials.