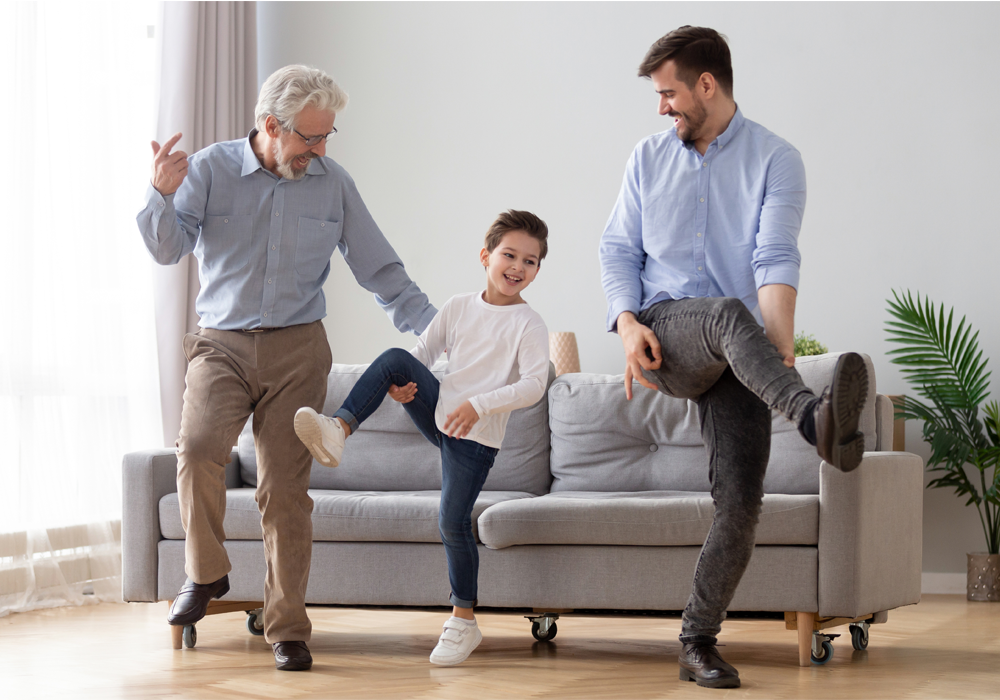 10 Fun Screen-Free Ideas for Kids
Parents working from home with kids know unstructured time often gets spent on screens. With so many practical uses for our devices for both learning and fun, it's understandably hard to break free from screen time and stay in the moment.
We put together a list of ideas to stay engaged with your young ones that don't involve spending hours online or staring at devices. Here are 10 fun ideas for you and your kids to do that don't involve sitting in front of a screen.
Hide and Seek
Rediscover the forgotten fun of a good old-fashioned game of hide and seek. The rules are simple and easy for all ages to understand. It doesn't cost anything to play or require any equipment. And best of all for parents working from home, the game, by its very nature, is designed to be quiet!
Fatherly.com offers these four fun twists on the traditional game to keep it fresh, including adding elements like groups, jail, tagging, camouflage, and even reverse hide and seek.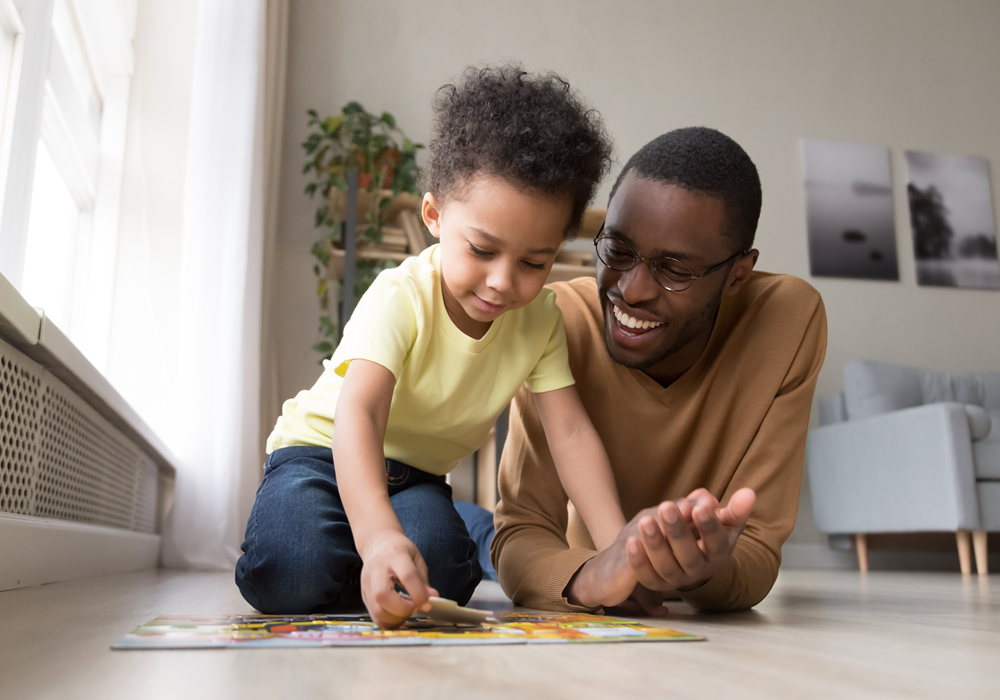 Puzzles
Surprising new benefits have been associated with working on puzzles, both for kids, including children with special needs, and adults. Working on a puzzle has been shown to increase IQ, improve memory, increase productivity, lower stress, improve your mood, delay dementia and Alzheimer's, and more!
Best of all for parents looking to fill up long days, they take a ton of time to finish. Watch the hours melt away with kids developing vital motor skills while problem-solving and having fun.
Pick up a fun new puzzle online at Amazon, Walmart, Kmart, Target, Kohls, Michaels, Puzzle Warehouse, or your favorite retailer and have it shipped right to your front door. Shutterfly has a feature that allows you to turn any image into a puzzle.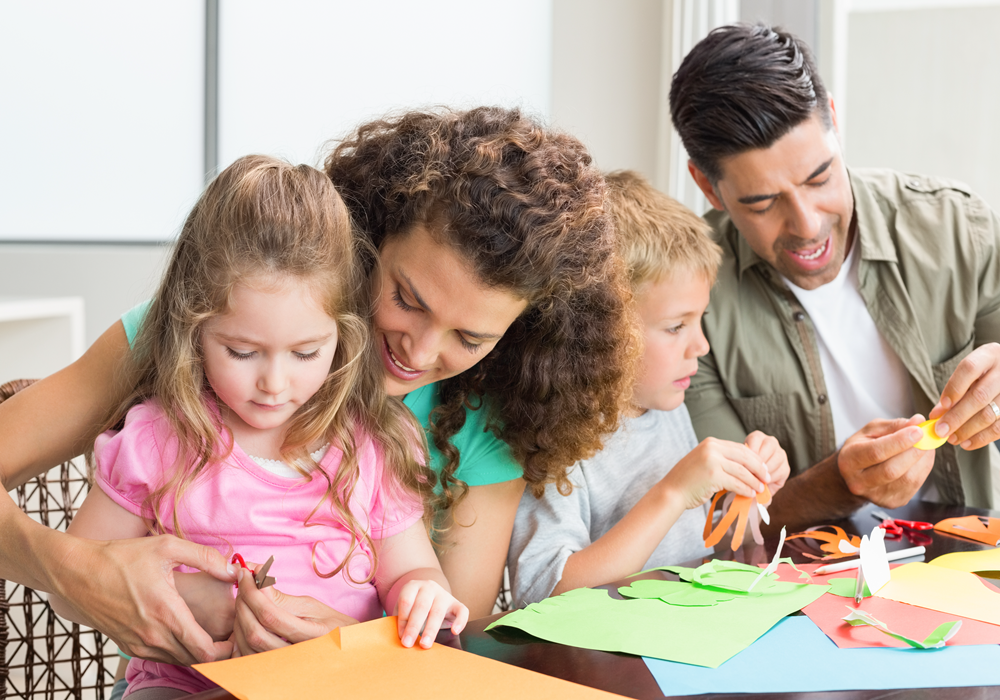 Arts and Crafts
When in doubt, go back to the basics! Arts and crafts projects help kids develop fine motor skills, increase dexterity, improve hand-eye coordination and memory. Creating arts and crafts projects can help boost your child's self-esteem while encouraging self-expression. It can even help with socializing, giving them common interests to share with other kids.
Paint, draw, color in coloring books, cut and glue, add glitter and stickers, string together macaroni necklaces, stick cotton balls to paper plates, go wild, then share what you've made. The possibilities are practically endless, depending on your creativity and inventiveness.
Pick out all the supplies you need online and have them sent to you, or use items you already have around the apartment, put on some good music, then go for it. Don't forget to take lots of pictures to share with friends and family. Make sure you cover the table with a disposable tablecloth, paper, or plastic if available, to help with any mess.
Not sure where to start? Tons of sites already offer absolute free coloring and activities pages to download and print out, including Dr. Seuss, Disney, Crayola, Just Color Kids, Scholastic, Nickelodeon, PBS, DC Comics, Fisher-Price, Sesame Street, NASA, and Education.com.
Or you could pick any of these nearly 1,000 DIY projects and craft ideas for parents and grandparents to make with kids on Pinterest!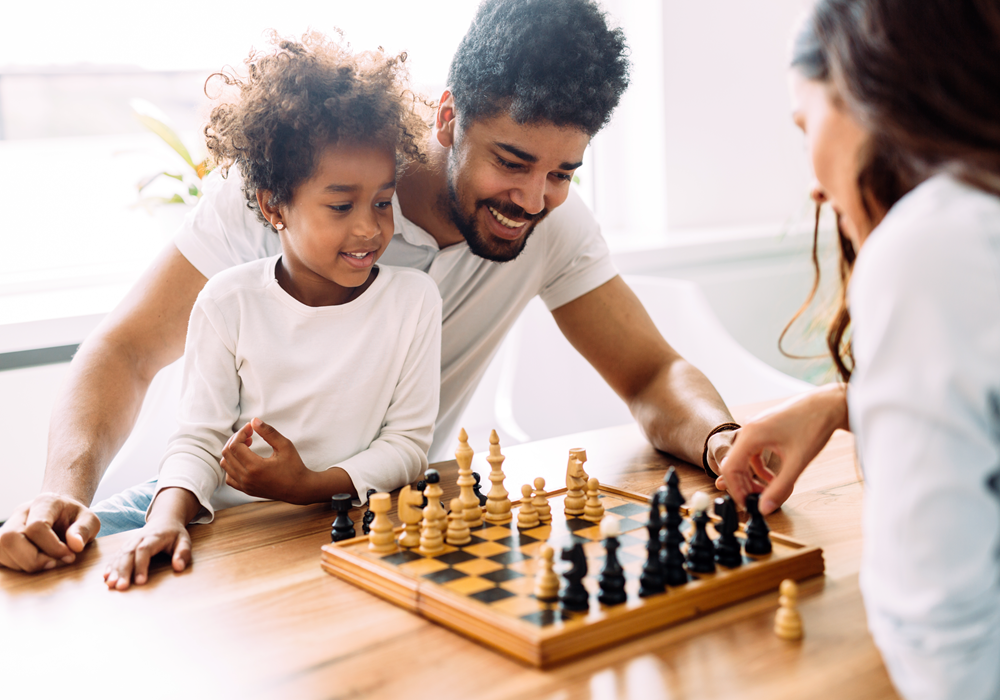 Card and Board Games
Before computers and technology, people passed the time playing popular board and card games. You probably still have some lying around the house. Dust them off and check to make sure all the pieces are there. Here's a fun list of the best ones out there – old and new -- and where to grab them if you don't already own them – Battleship, Candyland, Chutes and Ladders, Clue, Connect 4, Crazy 8's, Dos, Go Fish, Hi Ho! Cherry-O, Jax Sequence, Monopoly, Mouse Trap, Operation, Old Maid, Slap Jack, Sorry, Throw Throw Burrito, Uno, War, Zingo!
Or try one of these - Top 10 Board and Card Games.
Create a Sidewalk Chalk Obstacle Course
It's recommended that kids between 5-12 years old get 60 minutes of moderate to vigorous activity each day. One fun way to pass the time outside is to create an obstacle course or maze in front of your house on the sidewalk, in your driveway, or anywhere that can be colored.
Sidewalk obstacle courses keep kids active and creative, help improve memory, and can even help with sleeping habits. It can help improve coordination and movement skills, improve concentration, and reduce anxiety. Best of all, they are fun and easy to make!
Want to make other things with sidewalk chalk? Here is an amazing list of different sidewalk chalk ideas to keep the good times going.
Order chalk online or pick up at most grocery stores. For a fun challenge, try adding bubbles to dodge while doing the course. Use a traditional wand or a pick up a bubble machine and let it do all the work.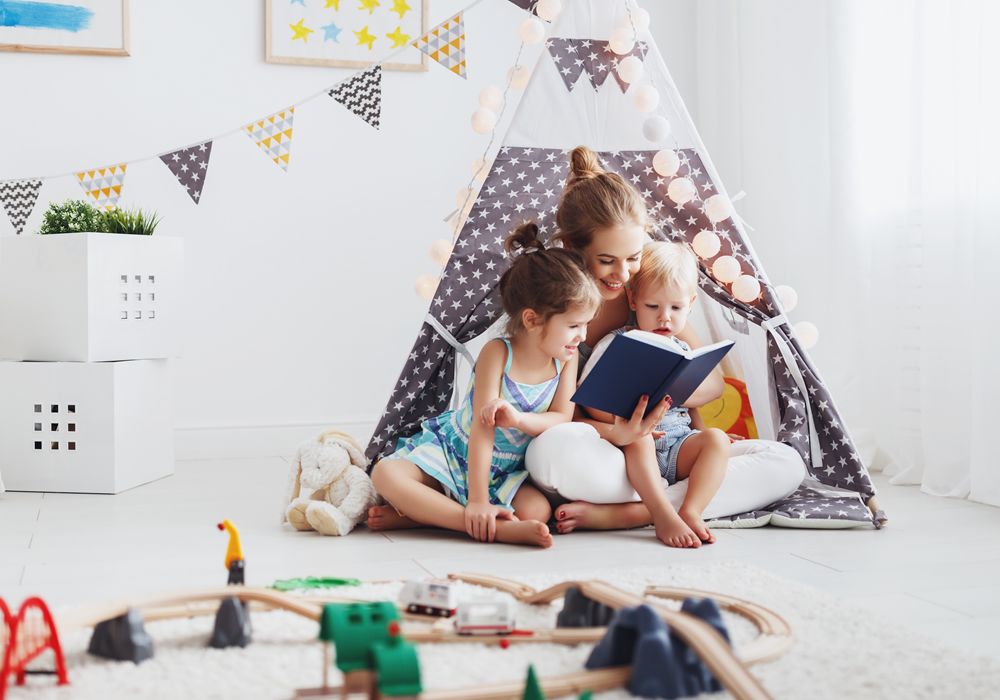 Create an Indoor Playground
Kids love their visits to the playground, but what if you can't get out? Pillow forts are fun and easy to make with sheets, blankets, toys, and, of course, sofa cushions. You can also set up a play tent inside and have sleepovers. Or how about an indoor obstacle course they can add to as they master each challenge?
And if your kids crave more, you can get them an indoor playground like this Gym1 Deluxe Indoor Playground set, which includes a swing, ladder, rope, trapeze, and rings.
Scavenger Hunts
Add this throwback classic to your parenting must-do list for hours of fun. Indoor or yard scavenger hunts for kids can be done using things you already have laying around the house. Weather is never a factor and you can make it both entertaining and educational with being overly obvious.
The complexity of each game and time it takes to solve could vary, depending on the ages of the players. Older siblings could start out easy for younger ones, then make each game progressively harder to solve.
Stuck for ideas? Good Housekeeping posted a variety of fun to get your creativity flowing.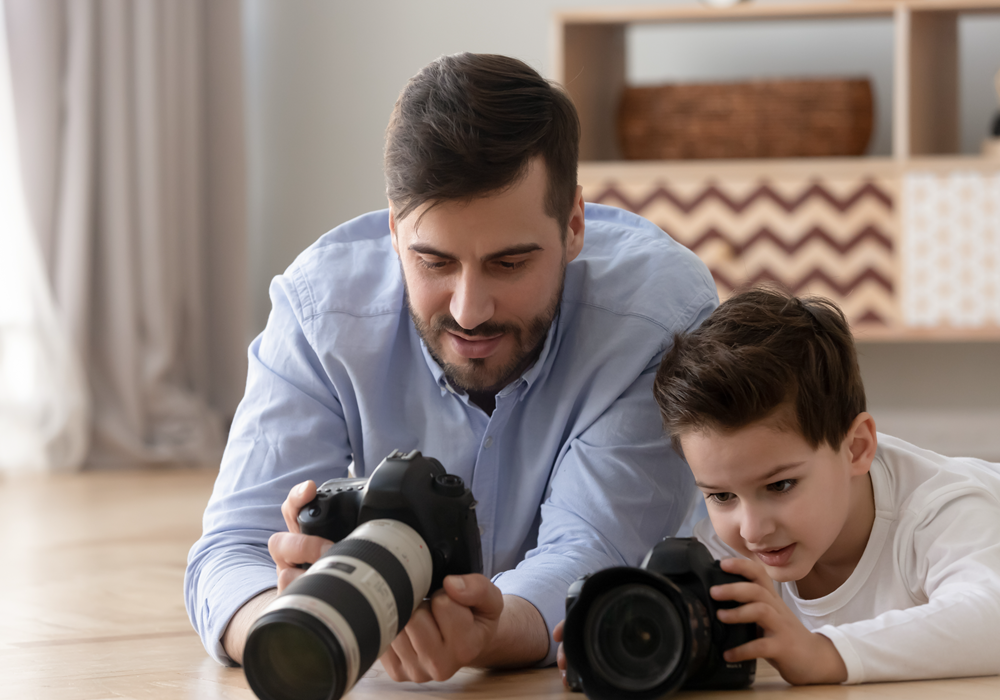 Teach Your Kids Something New
Plenty of parents wish they had the chance to teach their kids some of the things they've learned over the years. Here is your chance to teach them something you think is important that may not be on their normal school curriculum.
It may sound like work, but the truth is this is a lot more fun than it looks! How to build a birdhouse. How to pick a lock. How to juggle. How to do card tricks. Origami.
Depending on the age and attention span of your kids, the possibilities are practically endless. The history of 80's rock. The history of your city or state. The names of local flora and fauna around your neighborhood.
Write Books
What is a story? A beginning, a middle, and an end. One fun way to get the ball rolling is to tell the story of what you did the day before, or a memory of a fun time you had as a family.
Ask the kids, what comes next? What happened then? Jot down the simple notes, then go back over it and add fun details, like what you were wearing or how your hair looked.
When you're done you can draw pictures to go with it, maybe during arts and crafts time. Before long, you might just find you have a small library of custom family stories. That's the kind of thing you'll look back on with fondness for years.
There are websites that can help you turn what you've come up with into actual books. Check out this great list from Scholastic where kids can create books.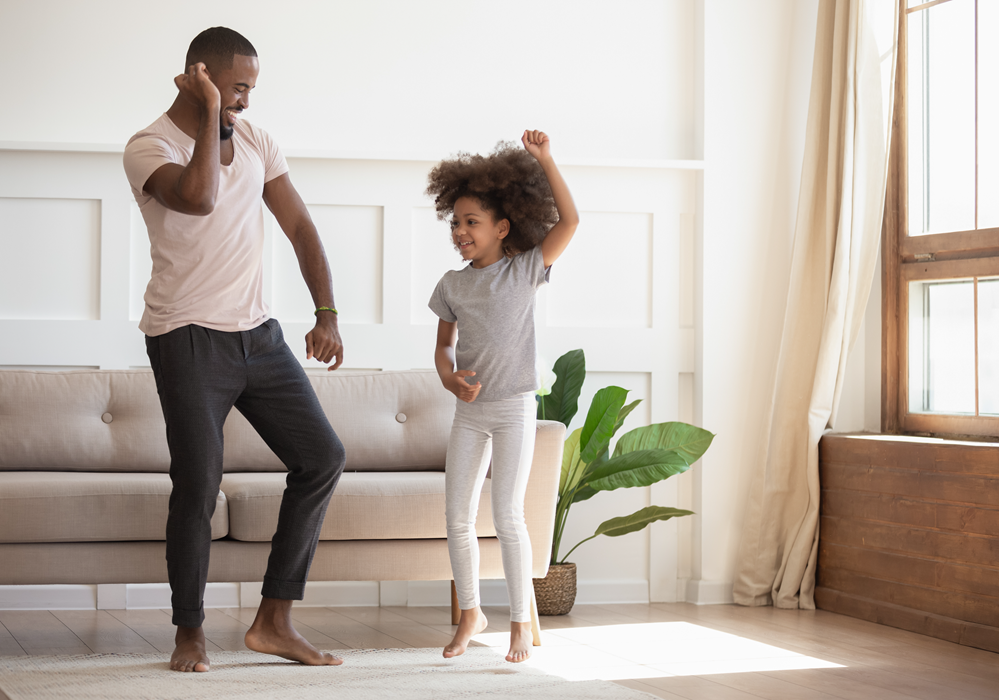 Get Physical
Looking for something easier to do without any type of busy work or prep? Try some simple stretching exercises with your little ones.
Other fun physical activities include yoga, gymnastics and tumbling, having a dance party, practicing daily meditation, or a combination of all the above. Set a regular time with your kids so you stay on schedule, either early in the day or late in the afternoon, to get some of their energy out in a healthy, fun way. You're sure to see a big difference come bedtime as well!
Find Your Essex Apartment
Our apartment communities span from Bonita Cedars in Bonita of San Diego County to Velo and Ray Apartments in the Pacific Northwest in some of the most sought-after locations on the West Coast. Choose from bustling city life, quiet comfort in the suburbs, sun and sand at the beach or outdoor adventures and a wide variety of on-site amenities and floor plans that span from studios to townhomes. Whatever your style and budget, we have a community that's right for you.
Explore our nearly 250 apartments, such as Vista Belvedere in Tiburon or Capri at Sunny Hills in Fullerton, and learn more about current leasing or move-in specials.