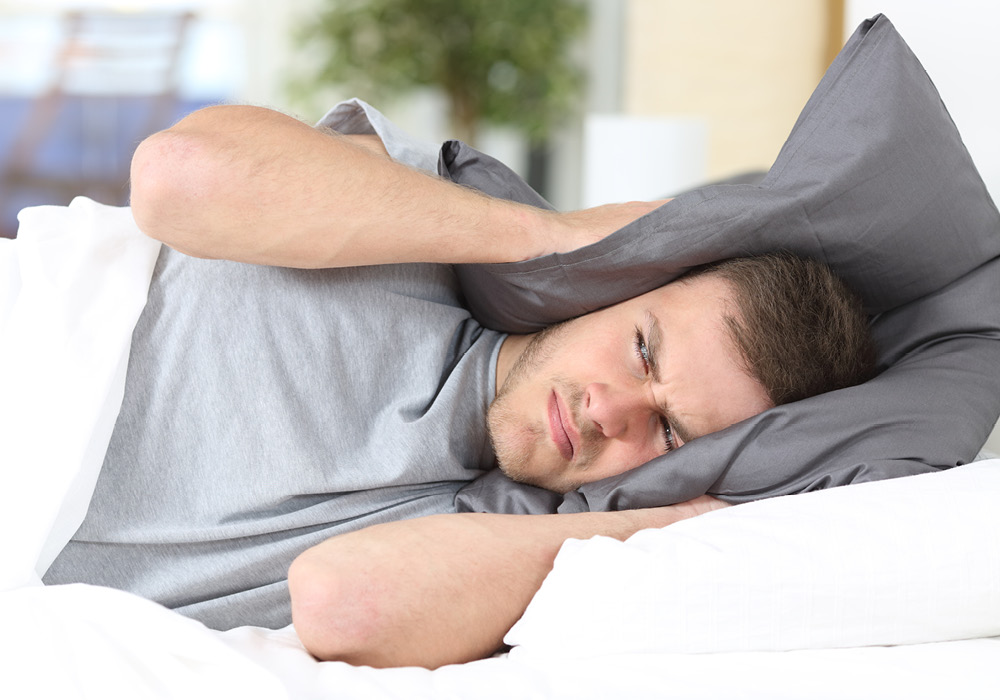 What Can I Do About Noisy Apartment Neighbors?
If you've ever seen the Geico Insurance commercial featuring renters who have a clogging problem with their upstairs neighbors, then you can relate to this article! Whether it's loud music or other excessive noise coming from your neighbors above or the ones next door, there's nothing that can disturb your peace more than unwelcome racket or disturbances.
With renters spending more time at home these days, especially those working from home, a noisy neighbor can really impact your day. So, what should you do if the quiet respite of your oh-so-comfy apartment home has been compromised? Here are some tips to handle this delicate situation.
Decide if You Have a Legitimate Complaint
Apartment living has its perks – like luxurious on-site amenities and complimentary maintenance services – but adjoining walls, multi-story buildings, and living in close quarters can present a few challenges when it comes to finding peace and quiet. Depending on where you live, there might be uncontrollable factors like sirens, car horns, or pedestrians if you live in the city, sounds from the great outdoors if you live in a more rural area, or even a local construction project that pops up down the street. Similarly, your home might be located near the pool, entrance gates, trash receptacles, or the dog park, which are important factors to consider when selecting a unit within your community if quiet and serene is your preference.
While the above circumstances wouldn't warrant a formal complaint, there are a variety of disturbances that justify an email to your leasing office or call to courtesy patrol. For example, parties or large gatherings, loud music, high volume levels from a television or computer, or even a dog that has been continually barking for hours could be considered a noise issue. Dancing, jumping or exercising that spans an extended length of time, a laundry machine that causes commotion, or excessive cleaning appliances with large motors used after-hours may also be cause for complaint. After all, vacuuming at midnight is never recommended!
If you're unsure as to whether the noise you're experiencing violates a clause in your lease agreement and may authorize the community management team to step in, it's a good idea to call or email and ask for advice.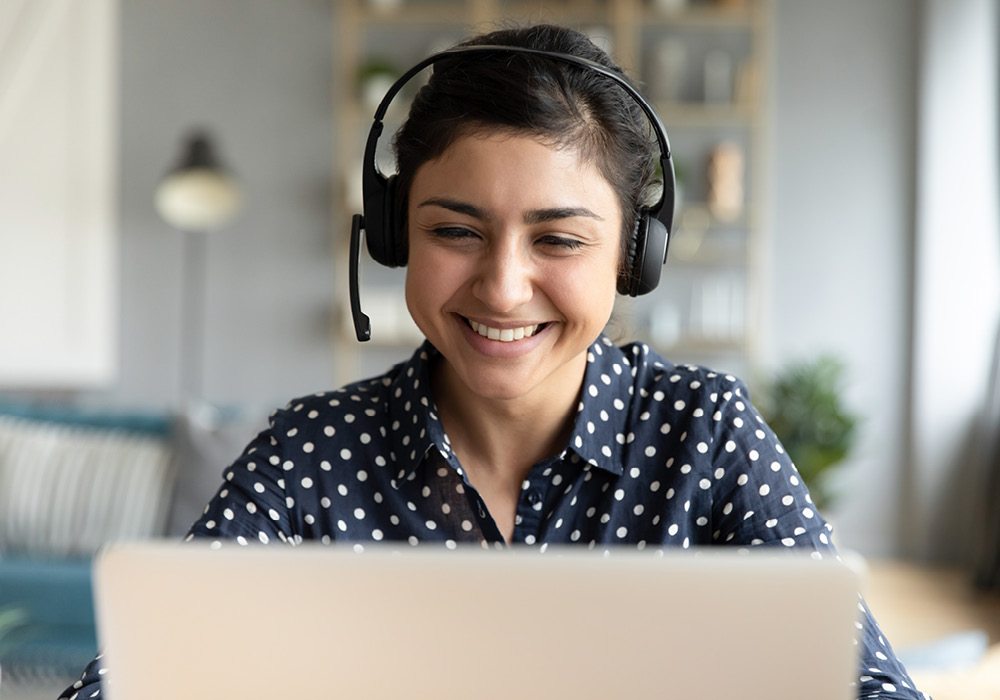 Create a Quiet Environment in Your Apartment
If you're not ready to file a complaint about your neighbor or want to try alternative solutions, you can work on soundproofing your apartment or make a few simple changes around your home to make your living arrangements more pleasant.
If the noise seems to bother you most in the evenings, you may want to consider buying a white noise machine. This inexpensive purchase (most are under $50) will help to drown out sounds and provide soothing background tones like rainfall, birds chirping, a crackling fire, or ocean waves to help you fall asleep. Alternatively, earplugs can be an effective and inexpensive way to ensure that you get as much shut-eye as possible each night.
Daytime noise occurrences can be frustrating, especially if you've transitioned to working from home in the past year. Making phone calls and leading video meetings on Zoom and Skype while trying to block out disturbances only creates more challenges. You can keep your calls on mute as a courtesy to your co-workers and clients, but it's important to control your background noise and external distractions for your own sake. A headset or noise-canceling headphones from top brands like Bose, Apple, and Sony can make a big difference in your workday.
To make your apartment more quiet and peaceful, there are a few simple design hacks that can help limit the noise within your apartment. If you have hardwood floors, purchasing an area rug with a thick rug pad to cover a large portion of your floor space is a good way suppress loud sounds. Thick window or door curtains can also have the same effect to minimize the sound that enters your apartment space. Be sure to check your lease agreement before installing any type of soundproofing equipment.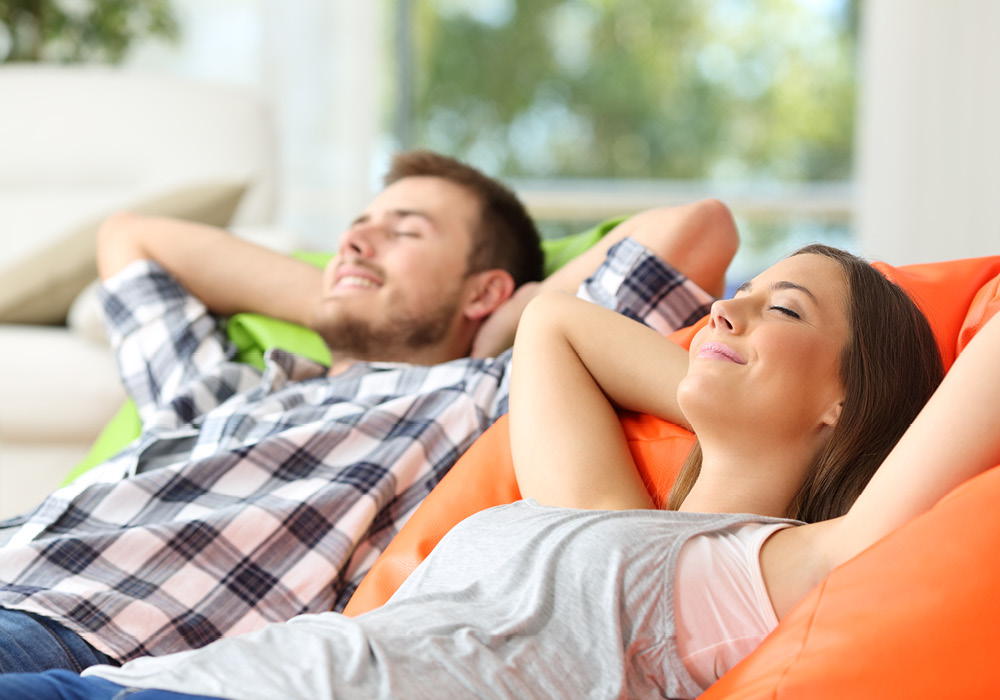 Contact Your On-Site Management Team
We all want to enjoy our time at home, and if you feel like the noise disturbances you're experiencing are issues your community management team can assist with, you'll definitely want to let them know. Contact your on-site team by phone or email during business hours so they can better assist you. If the situation occurs after-hours (from approximately 10 p.m. to 8 a.m.), be sure to have your community's courtesy patrol number on hand so they can assist you and immediately address your concerns.
Most importantly, don't try to resolve the issue yourself. Confronting a neighbor is never recommended, even if you think you can fix the situation. It's best to allow your management team to handle the intervention on your behalf to maintain your safety and the safety of those in your home. If the situation is a true emergency, you should contact your local police department as a last resort.
Find Your Essex Apartment
Our apartment communities span from San Diego to the Pacific Northwest in some of the most sought-after locations on the West Coast. Choose from bustling city life, quiet comfort in the suburbs, sun and sand at the beach or outdoor adventures and a wide variety of on-site amenities and floor plans that range from studios to townhomes. Whatever your style and budget, we have a community that's right for you.
Explore our nearly 250 apartments, such as Waterford Place or Willow Lake in San Jose, and learn more about current leasing or move-in specials.