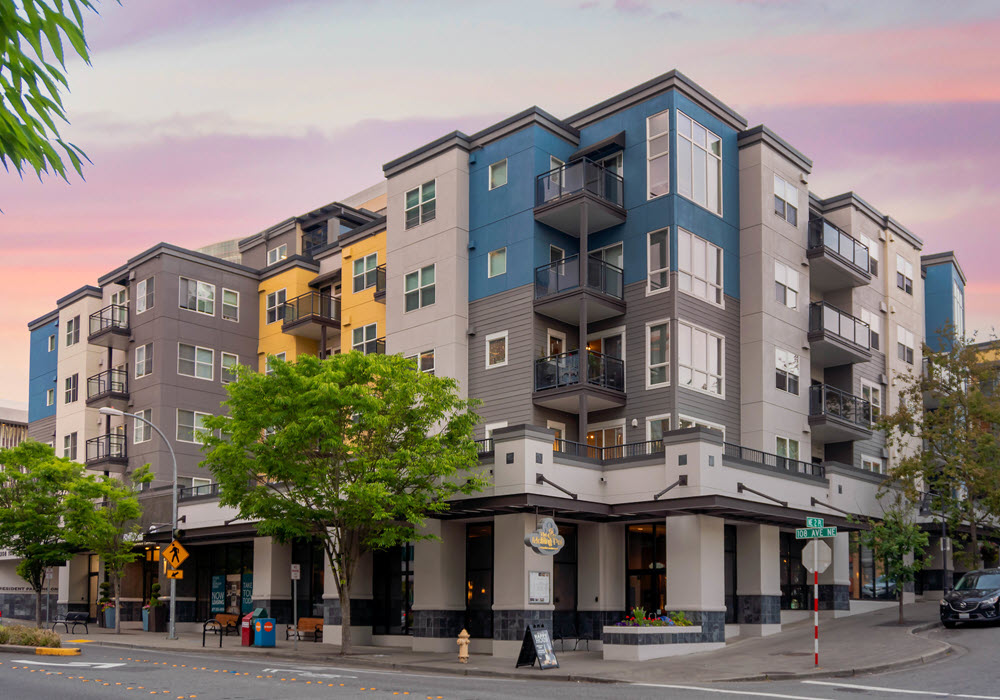 Renting an Apartment in Seattle
So you're moving to Seattle, Washington, and you need to rent an apartment. Congratulations! Seattle's considered one of the best large cities in the U.S. to live in, and while real estate costs have been on the rise for decades, thanks to an apartment construction boom, rents have finally stabilized.
Of course, there's more to finding a Seattle apartment than the effect it will have on your wallet. Seattle is a city rich in history, diversity, entertainment, and culture. Neighborhoods differ from one another in ways that are both subtle and dramatic. A bad daily commute can make even the most fabulous apartment feel like a terrible choice. Finding the best place to live for you takes know-how and insider knowledge. Whether you're looking for a studio apartment in Queen Anne or a one-bedroom apartment with open floorplans in Ballard, here's everything you need to know about apartment renting in the Emerald City.
Seattle's Golden Era of Apartment Perks
For some renters, the amenities offered in an apartment complex or housing unit matter as much as location, square footage, and cost. Depending on your price range and where you're looking, you could find yourself living in a community with an on-site fitness center, dog park and pet spa, ultrafast Internet, free WiFi in common areas, and a rooftop lounge.
Many companies in the area may provide similar offerings to their employees. If you work for Microsoft, Amazon, Starbucks, or Boeing, you may already have access to a fitness center or a dog park. Still, a work-life balance is vital to happiness. Since working from home will likely continue for the foreseeable future, you'll want to be sure to have everything you need right where you live. At each of our Essex communities, a multitude of amenities are always available at your fingertips.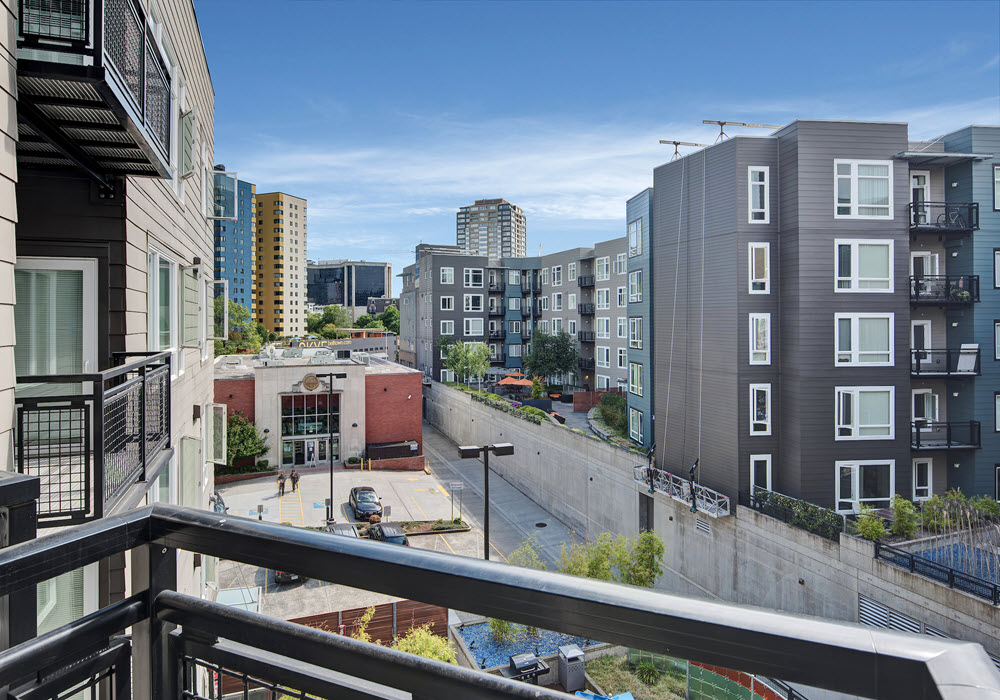 Which Neighborhood is the Right Neighborhood?
Seattle is not a monolith. Like all cities in the Pacific Northwest, its flavors, feel and culture vary remarkably from neighborhood to neighborhood. While there's no substitute for experiencing each neighborhood on your own, preferably with a local, these quick descriptions of some of the more popular areas for renters can get you started:
South Lake Union
The hippest place in town for Amazon employees and those working in the biotech industry, South Lake Union has plenty to do, whether you're hungry, in need of a beer, or looking to enjoy the water. Choose from several Essex communities to call home in the area, including 8th and Republican, Annaliese, Taylor 28, and The Cairns.
West Seattle
A popular spot for families, West Seattle is an up-and-coming neighborhood that's considered more budget-friendly. Home to Jack Block Park and Alki Beach, it offers a side of Seattle that's less ambitious and easier paced.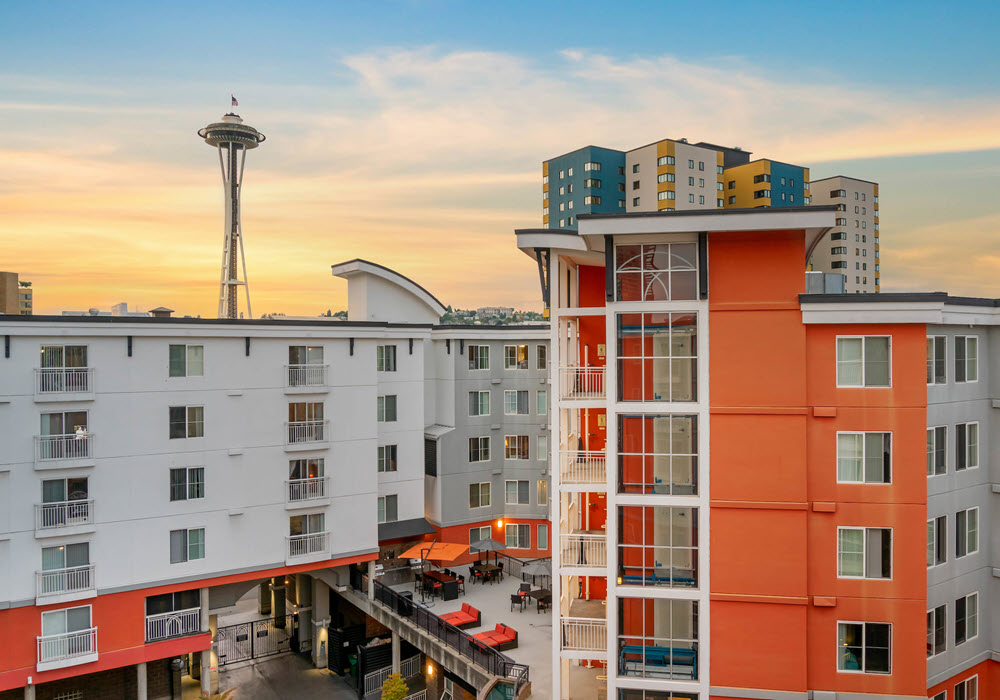 Beacon Hill
Still known to some as Amazon's former home, Beacon Hill is probably the best neighborhood for renters looking for a relaxed and low-key home life.
Belltown
In addition to being close to downtown, Belltown also has some of Seattle's best restaurants, coffee shops, and bars. If you want to live in a vibrant neighborhood where Nirvana once played, you can't do much better than living at The Audrey at Belltown or Fountain Court.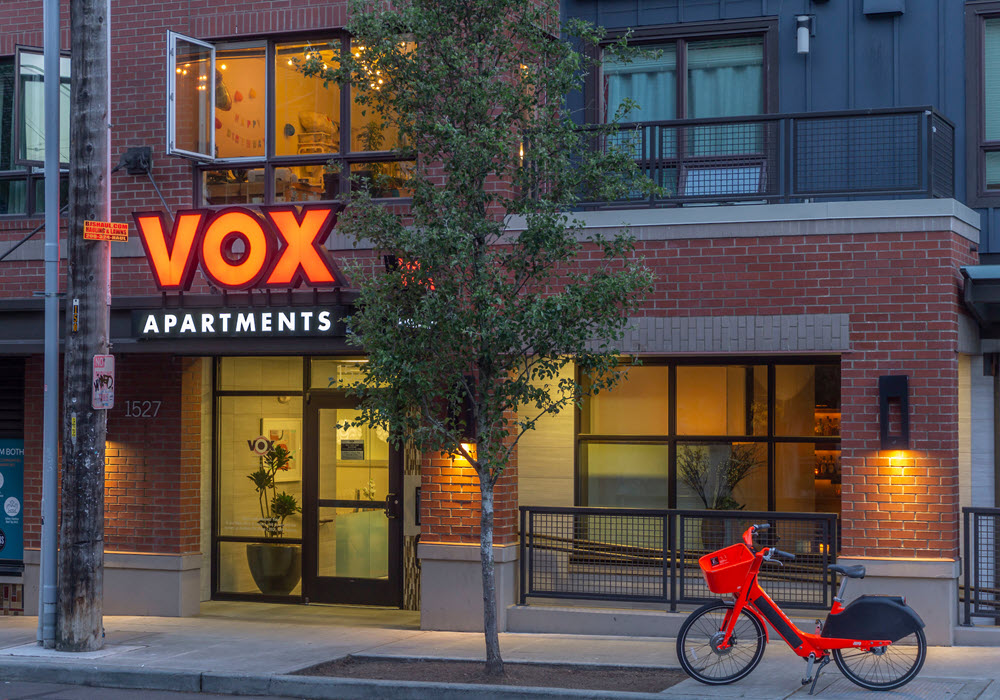 Capitol Hill
If you're looking for a diverse Seattle neighborhood that's also teeming with nightlife, Capitol Hill is a good bet. It's also home to some of the city's best ramen and the under-frequented I-5 Colonnade bike park where mountain biking urbanites can keep their skills sharp. Consider finding your Capitol Hill apartment at Patent 523, Collins on Pine, or Vox.
Fauntleroy
Tucked away from the hustle and bustle of the city, Fauntleroy boasts stunning mountain views, charming cottages, and a pace of life that allows for real rest. For the renter with a decent budget, it's a small slice of heaven that's surprisingly close to the city's center.
Out of all the neighborhoods in Seattle proper, even the peripheral residential communities to the north and south, like Bitter Lake and Rainier Beach, Fauntleroy is perhaps the most hidden from the heart of Seattle. Across the West Seattle Bridge and downward into Fauntleroy Cove, this small pocket of cottages and bungalows offers residents a level of marine serenity just six miles from downtown Seattle.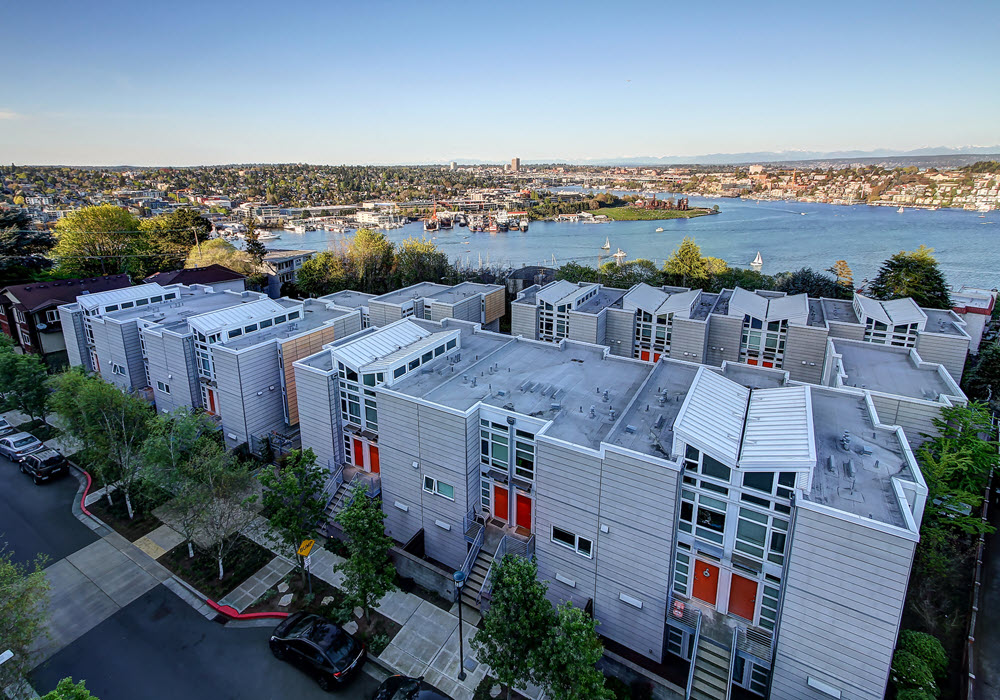 Queen Anne
Home to Seattle Center, as well as Essex communities Domaine, Expo, The Bernard, and Wharfside Point, Queen Anne has something for everyone. Nice green spaces and parks, popular restaurants and bars, and at just two and a half miles from downtown, its affordability and easy commute make it popular among working professionals.
A Quick Note About Coffee
Say "Seattle" and "coffee" in the same sentence, and almost everyone thinks of Starbucks. But Seattle's coffee scene is much more than that. Residents of Seattle enjoy the best coffee and coffee culture in the country. Its coffee is also among the most affordable. The best part though? Almost every neighborhood has as many as half a dozen of its own one-of-a-kind coffee shops.
If you're a coffee-lover, be sure to stop and taste the joe when you're out hunting for the perfect apartment. You might just ensure every morning of your future starts off perfect.
Find Your Essex Apartment
If you're thinking of moving to (or within) the Seattle metropolitan area, you'll find the perfect balance of technology, innovation and pristine natural beauty in the Pacific Northwest. Anchored by the ever-evolving metropolitan area nestled on the Puget Sound, our apartment homes in Downtown Seattle, Bellevue, Redmond and Kirkland are surrounded by evergreen forests, mountains and thousands of acres of parkland. Plus, several of our Essex communities have their own local coffee shop!
Explore our apartments in the Pacific Northwest, and learn more about current leasing or move-in specials. Contact us any time for more information about floorplans, community amenities, and any other questions regarding your apartment search. We would love to help find your new home.