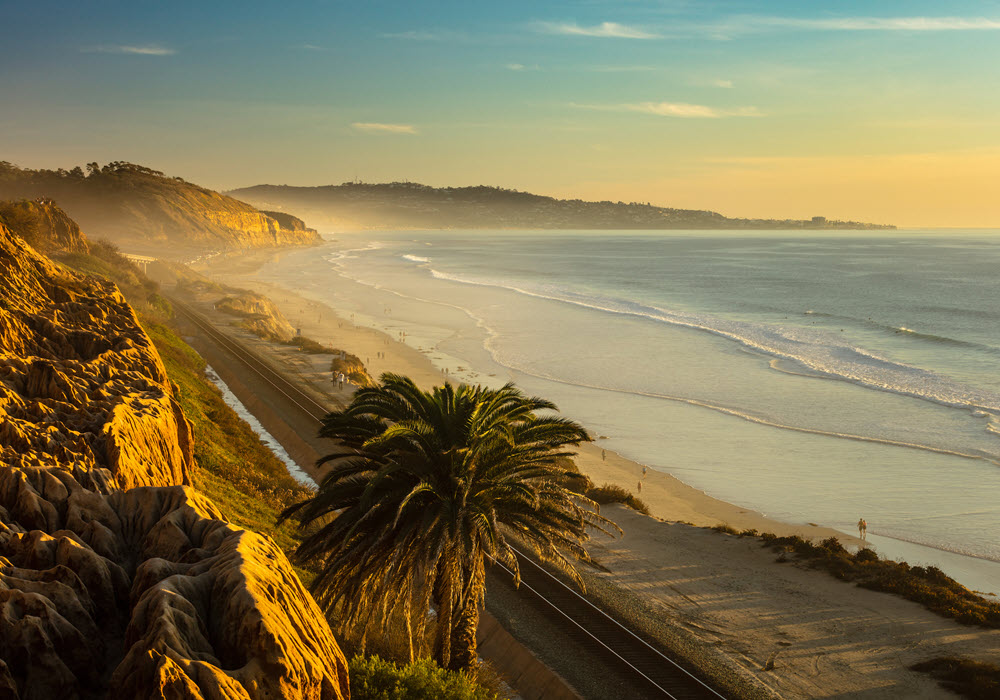 Apartment Hunting Checklist for San Diego
Known as America's Finest City, San Diego, California has been wooing people to its sun-drenched beaches and year-round mild weather for well over a hundred years. From its world-renowned Zoo to no-longer under-the-radar startup scene, San Diego is both in-demand and quickly growing. If you're in the market for a move to San Diego, and you're going to rent an apartment, look no further. These apartment hunting tips include just about everything you need to land the home of your dreams.
First Things First: The Neighborhood
San Diego, the city and the county, is home to some of the most charming and picturesque places in all of California. Depending on your personality, style, and how you like to spend your time, there's almost certainly a neighborhood that will feel tailor-made for you. If you aren't familiar with the area though, how can you tell which location is right for you to start apartment hunting? Here's a look at a handful of popular San Diego neighborhoods you should consider as a renter:
Little Italy
A neighborhood that began its life among fishermen and Italian families, Little Italy remains a vibrant outpost of all things Italian. With stellar restaurants, an annual Italian festival, and unbelievable cappuccinos and cannolis (available for purchase every day of the year), living in Little Italy bears more than a slight resemblance to the real thing.
Gaslamp Quarter
If what you need around your new home life is nightlife, you can't do any better than the Gaslamp Quarter. Dive bars, speakeasies, sports bars, clubs — it's the perfect place to party.
East Village
Eat. Drink. Play. Shop. If you like to be entertained, East Village, located east of the Gaslamp Quarter, is a great choice. Home to the San Diego Padres, the neighborhood also has plenty of gastropubs and live music venues. Consider finding your East Village home at Essex community Form 15.
La Jolla
Famous among surfers, La Jolla also caters to UC San Diego students. Anyone who wants quick access to the beach and the ocean should consider a new apartment in La Jolla. Known as one of San Diego's best beaches, it's also home to the La Jolla Underwater Park and Ecological Reserve — 6,000 acres of enticement for kayakers, snorkelers, scuba divers, and marine creatures.
Hillcrest
Close to downtown and Balboa Park, Hillcrest is San Diego's historically LGBTQ-friendly neighborhood. Boisterous and friendly, the streets are ideal for walking, and the restaurants and bars are among the best in the city. Hillcrest is centrally located and close to Mission Valley that offers the best shopping in town, including renowned Fashion Valley Mall.
Oceanside
With its historic wooden pier, beautiful harbor, and weekly Sunset Market, Oceanside is a great place to call home. It is also where Essex communities Country Villas and Mission Hills are located. Oceanside feels like a quiet beach town and is ideal for those who work at Camp Pendleton. It's also a short drive to Carlsbad, home to LEGOLAND California Resort® and Carlsbad Premium Outlets®.
East County
If you love the mountains and everything they offer, the eastern part of San Diego County is an ideal place to live. Hiking, mountain biking, rock climbing, fishing, camping — East County is an outdoor lover's dream, and its small cities are perfect for anyone looking for a slower pace.
Consider the suburban town of Spring Valley for instance; one of the most diverse suburbs in the entire United States. Spring Valley boasts good public schools and breathtaking views. The city of Alpine is another great choice in East County. Quiet and serene, Alpine sits among the Cuyamaca Mountains and is surrounded by the Cleveland National Forest. If you're looking for natural beauty and calm, it's a beautiful place to live. Essex community Alpine Village is ideally positioned to offer the best of city and country living.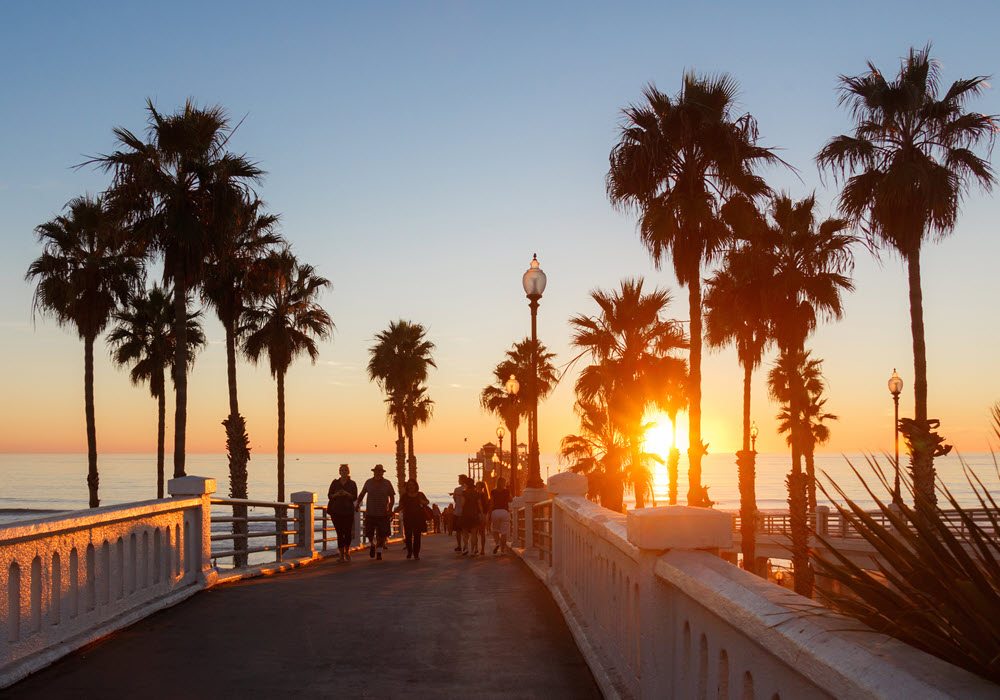 Now that you have a small taste of some of San Diego's best neighborhoods, here's a checklist of everything you'll need to get the keys to your new apartment.
Apartment Hunting Checklist for San Diego
Government-Issued Photo ID
Whether it's your driver's license, a military ID, or a passport, you'll need proof that you're the same person who filled out the application to rent.
Application Fee
Application fees typically range between $30 to $50. While that doesn't sound like much, they can add up, so make sure you're only applying for apartments you want. Most applications can be filled out and submitted online, along with the application fee.
Security Deposit
Nearly every apartment you consider is going to require a security deposit to move in. Be sure to read all the details in your lease agreement regarding the apartment's condition, so you can increase the odds of getting your security deposit back when you move out. Request a move-in tour or inspection. As you inspect the apartment before moving in, be sure to document everything you find that isn't in perfect condition. Treat the apartment well during the time you're there. If you do that and have your move-in tour documentation, you're more likely to get your security deposit back — or a portion of it — when you move out.
Income Verification
To get the lease on the perfect apartment, you'll need to prove to your would-be landlord that you can afford it. To do this, have recent pay stubs at the ready or your most recent tax return. If you're moving to San Diego for a job, make sure you have your offer letter so you can show that what you will be making will be sufficient to cover rent. Generally speaking, landlords don't want to rent to anyone who isn't making at least twice the amount of a month's rent. If you're looking at apartments that will require more than half your monthly income, you may want to consider getting a guarantor or a co-signer for your lease or even consider a roommate.
Important Questions
As you're looking around for your perfect new home, don't forget to ask questions. How much do utilities run on average? Is Internet included with the rent? Are there any extra storage solutions on-site that are available to rent? How does parking work? Is there a place to charge an electric vehicle? Come prepared with a list of everything you think you'll need to know to make a good decision, and then be sure to take the time to ask about all of it.
Background Check
Almost every landlord will run a background check, so if you have a record, it's best to check upfront to see if they'll consider you as a renter. Sometimes a letter of recommendation from trusted community figures can also help as part of the leasing process.
Credit Check
Property owners tend to want to rent to people with good credit scores. It could be helpful to bring your credit report with you when you're out apartment hunting, though not necessary. It's still likely the landlord or leasing specialist at the apartment you're considering will run their own credit check, but at least you won't be surprised at what they find.
Housing History
Generally speaking, landlords will want three years of housing history, including contact information from the property owners or managers.
Renters Insurance
Many applications for a new apartment will require renters insurance. Some apartments also have relationships with different renters insurance companies at promotional rates. At Essex, current and future renters can purchase insurance through the eRenterPlan program. It makes finding the right insurance easy because there is no shopping around or comparing rates. You can start your application for renters insurance at the same time that you apply for an apartment. Policies start around $12 to $15 a month, depending on location and coverage.
Pet Things
If you have a pet, make sure you understand each communities' pet policy you're considering. The policies all differ, but some apartments allow certain dog breeds, for instance, and others won't let you have an aquarium over 10 gallons. Make sure you know your pet is welcome before you pay the application fee and submit for a credit check. You'll also likely need to pay a pet deposit and monthly pet rent. Some apartments, such as Carmel Landing and Carmel Summit may include convenient amenities like an on-site dog park or pet wash.
While not exhaustive, this apartment hunting checklist for San Diego should give you a good sense of what you'll need to succeed in your new apartment hunt. It's an extensive list, but don't let it deter you. Gather up all the materials you need, and before you know it, it will be moving day, and you'll be ready to start a brand-new life in a brand-new city.
Find Your Essex Apartment
Our apartment communities span from San Diego to the Pacific Northwest in some of the most sought-after locations on the West Coast. Whether you're looking for life in Los Angeles, settling down in San Jose, or relaxing in Oakland, we can help. Choose from bustling city life, quiet comfort in the suburbs, sun and sand at the beach, or outdoor adventures and a wide variety of on-site amenities and floor plans that span from studios to two bedroom apartments to townhomes. Whatever your style and budget, we have a community that's right for you.
Explore our nearly 250 apartments, such as Bonita Cedars in Bonita or Cambridge Park in San Diego, and learn more about current leasing or move-in specials and pricing.