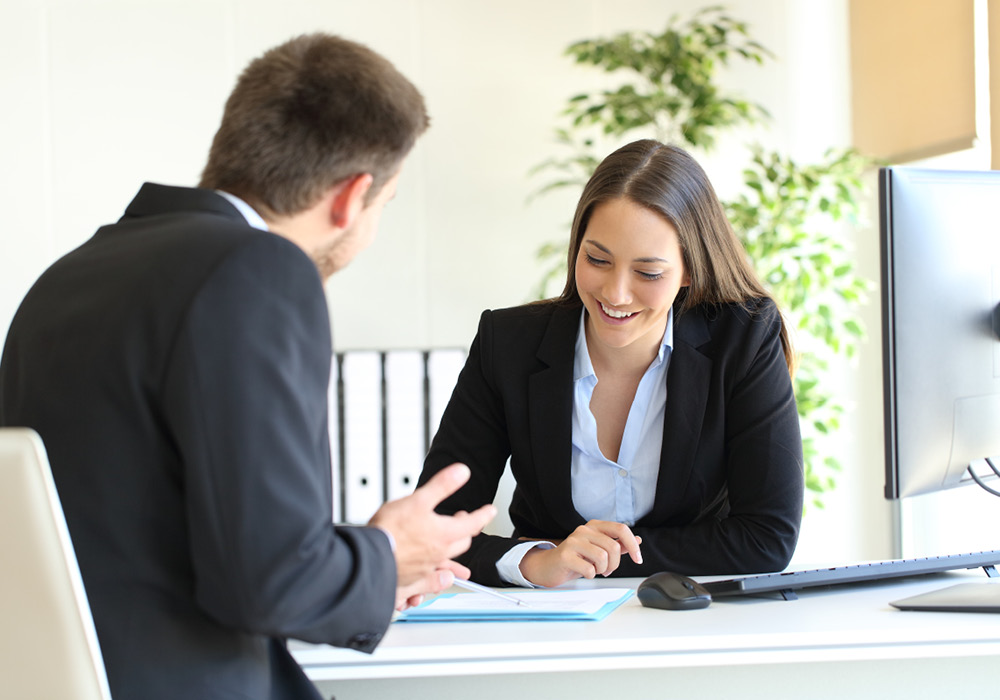 Questions to Ask a Leasing Specialist Prior to Renting
Feeling prepared and confident while you're looking for a new apartment is essential, which is why we surveyed our experienced team of community managers for their advice on the most important things you'll want to find out before signing a new lease. Whether you are a first-time renter or a skilled apartment-seeker, being informed will help you make the best decision when you find the perfect fit.
Our teams from San Diego to Seattle compiled a list of the top questions they recommend jotting down to ask your leasing specialist before signing on the dotted line.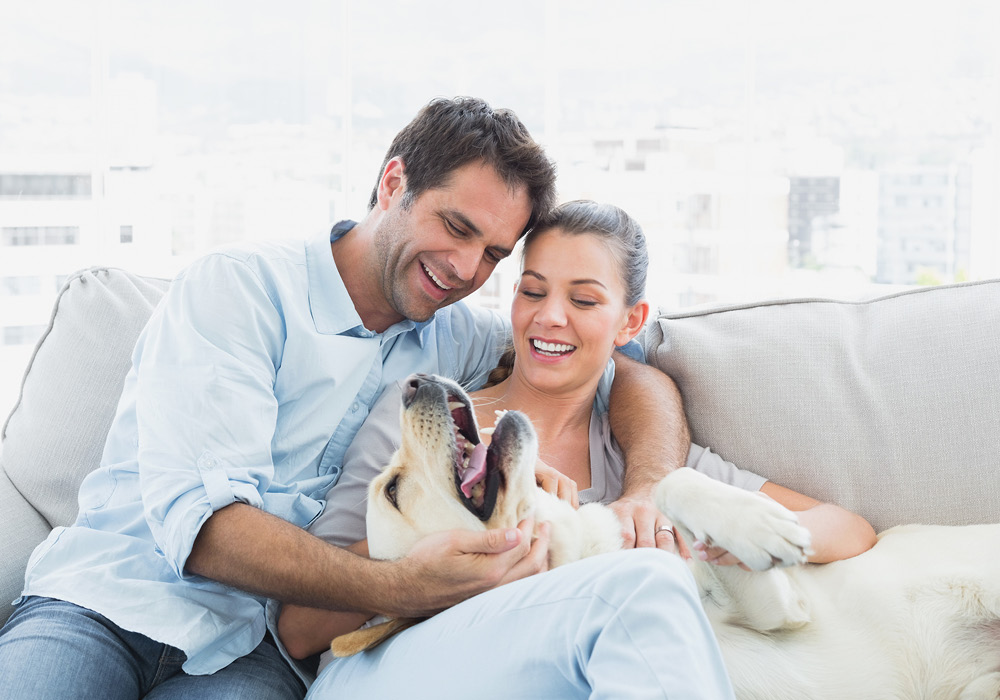 What is your pet policy?
Community Manager Lindsay from Evergreen Heights and Inglenook Court Community Manager Sarah both recommend asking about pet policies to be sure your four-legged friends are welcome in your new community.
If you're a "paw-rent," be sure to determine whether your pet is welcome at the community you're interested in and if there are any breed or size restrictions. If the community is pet-friendly, it's important to understand what fees, if any, may be required at move-in, each month, or at move-out. Many of our locations include on-site dog parks (and several even have luxurious dog spas!) to keep fur-residents happy, so be sure to ask about pet amenities during your tour!
Is your pet an assistive animal? If so, we encourage you to inform the community management team so they can provide you with any documents you may need to complete ahead of time. Often, there may be information you will need to request from your veterinarian.
How much should I estimate for monthly utility costs?
Ashton Sherman Village and Emerson Valley Village Community Manager Brenda suggests asking about utility costs to understand what is or is not included in your monthly rent and to estimate additional charges you'll want to budget for.
If you're apartment shopping, you've likely already determined your budget for monthly rent, but have you made sure to budget for your utility costs as well? Before submitting your rental application, it's a good idea to ask the leasing team to estimate what you can expect to pay for electricity, gas, water, trash, and other ancillary costs such as cable and internet services. That way, there won't be any surprises when your rent and bills are due after your first full month.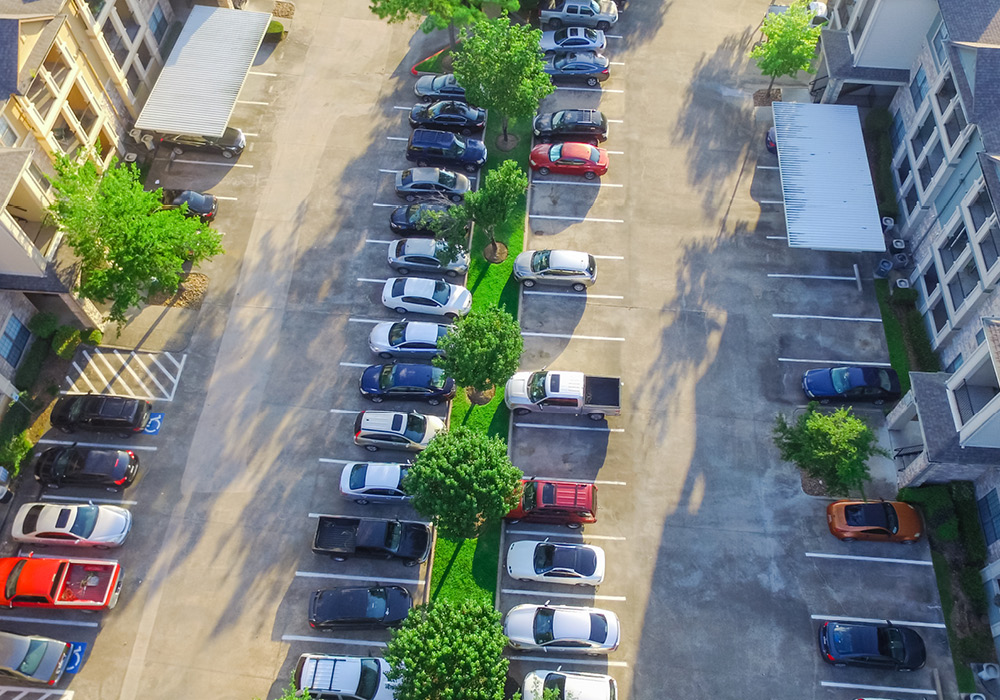 What are your on-site parking policies?
Pinnacle at MacArthur Place Community Manager Ashley encourages future residents to ask about parking for residents and guests.
If you're lucky enough to live in a city that's foot-traffic friendly (check our website for each community's walkability scores!), you may not need to worry about parking. But, for many residents, you'll probably need a parking space for your car. If you have multiple vehicles, it's a good idea to confirm the number of assigned spaces included in your rental agreement, as well as any associated costs for additional spaces or permits.
Do you often have visitors or enjoy entertaining? Be sure to get the lay of the land when it comes to guest parking before moving in, as many of our communities require parking permits for non-residents.
Are there any application requirements I should be aware of?
Community Manager Bianca at Aviara recommends finding out as much as you can about application requirements, so you'll know what to expect in leasing your new apartment.
Application requirements can vary from city to city, so it's good to understand any pre-requisites you might need for a quick-and-easy approval. Here are a few common questions you may want to ask:
Are there any income requirements?
What documents do I need to provide in order to qualify?
Where and how do I submit my application?
Are there any up-front application fees to secure the apartment?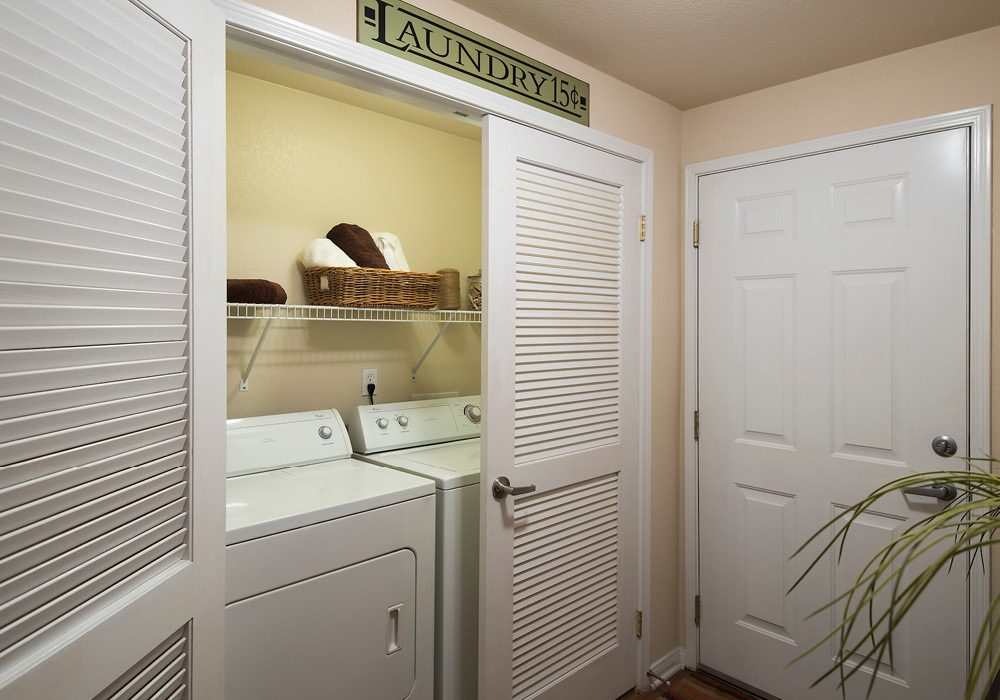 I have a few apartment must-haves! Can you tell me about the apartment features?
Connolly Station Community Manager Racquel wants her residents to have everything they need! Her best recommendation for apartment-seekers is to be upfront about your must-have amenities for your new home.
This question might seem like a no-brainer, but it's important to know what each apartment offers! Is an in-home washer/dryer a must? Are you looking for a downtown locale or serene community off the grid? Does the community have central A/C as a standard apartment feature? Do you fancy yourself a bit of a culinary genius and require a "chef's kitchen?"
By eliminating any guesswork ahead of time, you'll feel prepared to sign your lease and move in. Plus, our team is here to help you find the perfect fit. With apartment communities up and down the West Coast, we're happy to point you in the direction of the best location to fit all your needs.
Are you offering any current leasing specials?
Community Manager Jen at Cambridge Park encourages prospective residents to ask about current offers or specials the community might have to ensure you're getting the best available rate.
Depending on the time of year, location and availability, apartment-seekers can often take advantage of current leasing offers or specials. Discounts can range from discounts on up-front moving costs, a percentage off on your monthly rent, or a pre-set number of weeks you can live rent-free. Moving to a new home can be tough on your bank account, so anywhere that you can put a little money back in your pocket is worth asking about!
Here at Essex, we want to help you find your perfect home, and the more you know about your future apartment, the happier you'll be when you're all moved in! Our on-site team members are available to answer any questions you may have to be sure your new home is the perfect fit. If you're in the market for a new apartment, browse our nearly 250 communities to get started and learn about any current move-in specials we are offering!