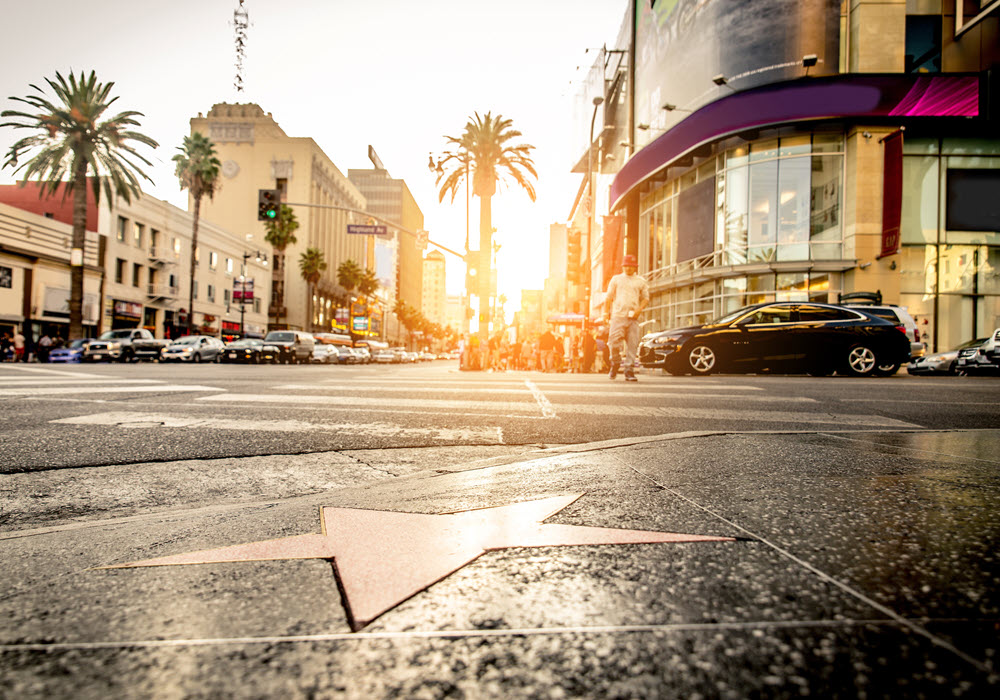 Renting an Apartment in Los Angeles
If you're thinking about renting an apartment in Los Angeles, California, you're not alone! Almost 4 million people live in the City of Angels, and it's not hard to understand why. With celebrities, fabulous restaurants and shopping, famous neighborhoods like Hollywood, Koreatown, and Bel Air, and some of the most consistently dreamy weather in the whole United States, there's a lot to love. A bonus – LA is within an hour's drive of both state and national parks, the mountains, and several beaches, giving residents access to much more than just the city.
If you're a renter in the market for a place to call home, here's a quick look at how to prepare and what to consider as you search for the perfect Los Angeles apartment.
Where to Rent
Ask 20 Angelenos which LA neighborhood or suburb is the best one, and you're likely to receive 20 different answers. The city is home to dozens of vibrant, diverse, and distinct places to live. While you certainly need to consider how you like to spend your time, where you'll be working or going to school, and the type of rental you're looking for (do you need a one-bedroom loft or a two-bedroom townhome?), where you live will determine much of how you experience life in Southern California.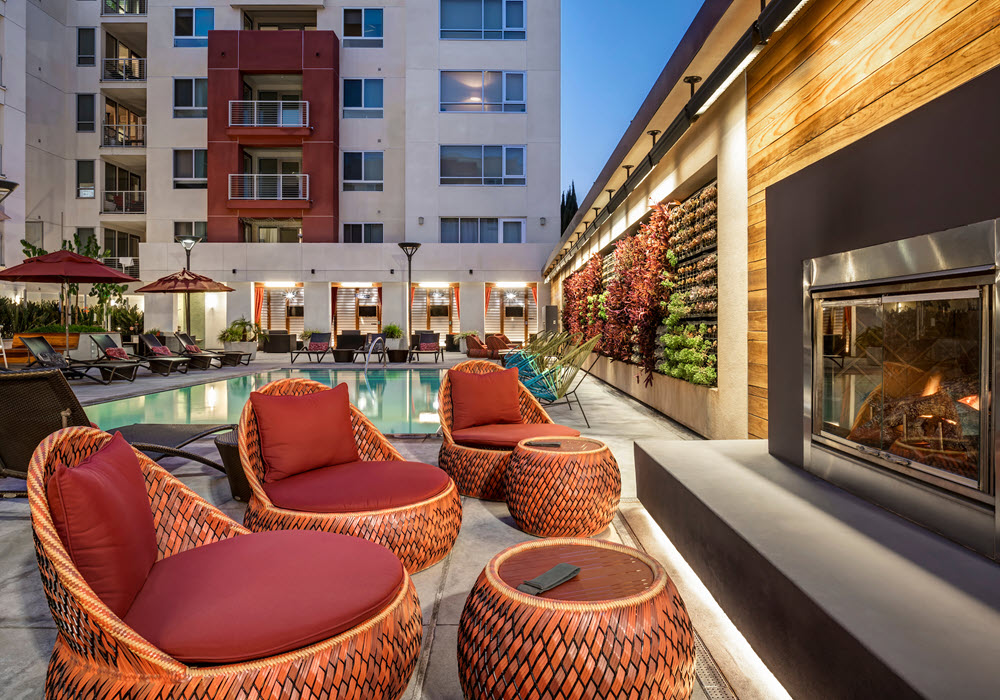 West Hollywood
Trendy and cool with an invigorating nightlife, West Hollywood, or WeHo as the locals call it, offers an abundance of arts and culture, as well as some of the very best dining in all of SoCal. It even has several pet-friendly apartment buildings like Essex community The Huxley.
Marina del Rey
Perfect for renters who want easy access to the beach, Marina del Rey is a fun and low-key place to call home, and, depending on where you live, it's also within walking distance of Venice Beach. Aqua at Marina del Rey and Mirabella are two Essex communities that put the best of the Marina within easy reach. For Dodger fans—or any sports fans, really—Marina del Rey also has some excellent sports bars, and its long-running, free summer concert series has something for everyone. Another bonus? Its proximity to Santa Monica means excellent shopping opportunities.
Downtown Los Angeles
Home to the Staples Center and the Museum of Contemporary Art (MOCA), DTLA is an entertainment mecca. Nightlife, hip boutiques, Michelin star restaurants, and historic buildings turned modern apartments like Pacific Electric Lofts and Gas Company Lofts, offer open floor plans you'll love. If you want to be in the center of the action, Downtown Los Angeles is likely the neighborhood for you.
Pasadena
Though it's technically Los Angeles County, but not LA proper, Pasadena is a great choice for renters looking to be close to the city, but not in it. Flush with parks, coffee shops, and above-average public schools, Pasadena offers all the benefits of a suburb without being too far away from the entertainment capital of the world. When considering your next apartment home, you'll want to put The Hallie and The Stuart at Sierra Madre Villa at the top of your list.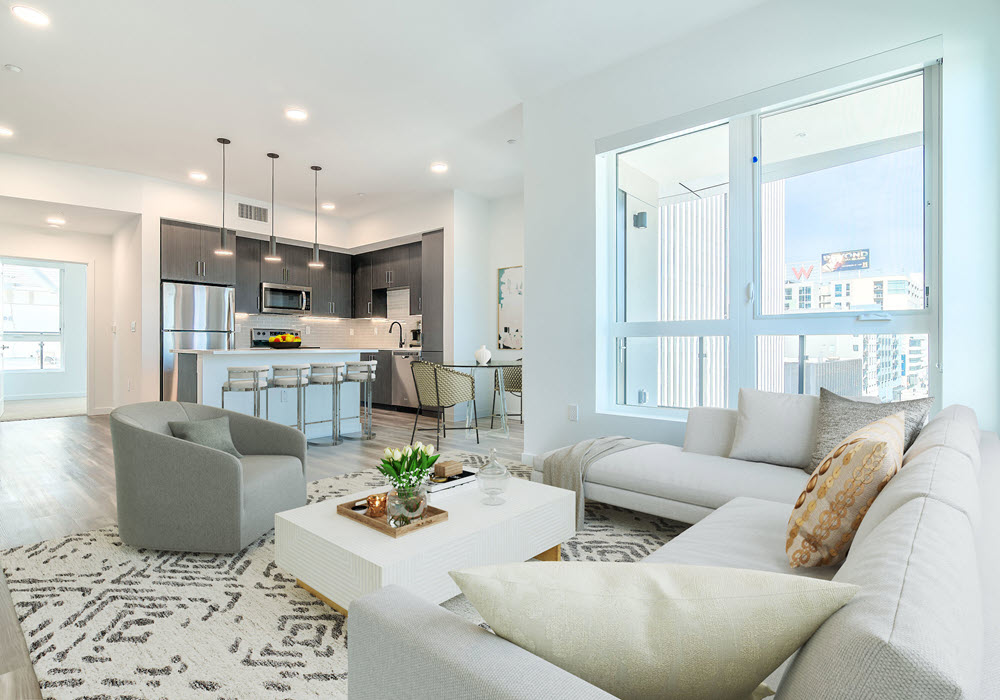 Hollywood
Suppose you've always wanted to live in the iconic glow of the Hollywood sign and drive up and down Hollywood Boulevard craning your neck for your favorite movie star along the Hollywood Walk of Fame. Then there's only one neighborhood for you: Hollywood, California. It's more than just the home of Universal Studios and other symbols of the movie industry. Hollywood also has a well-loved weekly farmers market, and its central location makes it an ideal place for people who want to use public transportation. If you're a student, you can even take the bus from Hollywood to UCLA. Check out Wallace on Sunset, the newest Essex community in the heart of Hollywood.
Koreatown
Diverse, lively, full of great restaurants, karaoke clubs, and cool dive bars, life in Koreatown is anything but ordinary. Find your next adventure living at Catalina Gardens or Regency Palm Court, two pet-friendly communities located in this buzzed-about and highly walkable neighborhood.
What to Rent
When it comes to renting an apartment, it's common to have a few questions—not just for potential landlords, but for yourself. How much space do you need to be comfortable? Will a studio really be sufficient, or should you only consider a one-bedroom apartment or larger? What kinds of floorplans do you prefer? When it comes to amenities, do you need to have central air conditioning, a pool, or an on-site dog park? What's the top of your budget when it comes to rent prices? Before you really start looking at apartments for rent in LA, you need to narrow your search to the places that will provide what best suits your needs.
How to Rent
Once you know where you want to live and you're fairly certain about the type of rental you need, it's time to get serious about renting. While the rental market in LA is not as competitive as it is in New York, you still need to move quickly and decisively when you see an apartment for rent that you like. Be ready to fill out an application and have all documentation you might need on you, including:
Government-issued ID
Security deposit, plus first month's rent
Income verification and bank statements
Housing history with reference letters from former landlords
While not every landlord or leasing agent will require everything listed above, you don't want to lose out on the perfect apartment because you weren't fully prepared.
Los Angeles is an excellent city to work, live and play. At Essex Apartment Homes, we offer modern and luxurious living spaces with enviable amenities in some of the best neighborhoods in the City of LA and Los Angeles County.
Find Your Essex Apartment
Our apartment communities span from San Diego to the Pacific Northwest in some of the most sought-after locations on the West Coast. Whether you're looking for life in Los Angeles, settling down in San Jose, or relaxing in Oakland, we can help. Choose from bustling city life, quiet comfort in the suburbs, sun and sand at the beach, or outdoor adventures and a wide variety of on-site amenities and floor plans that span from studios to two-bedroom apartments to townhomes. Whatever your style and budget, we have a community that's right for you.
Explore our nearly 250 apartments, such as The Promenade at Marina City Club in Marina del Rey or The Dylan in West Hollywood, and learn more about current leasing or move-in specials and pricing.