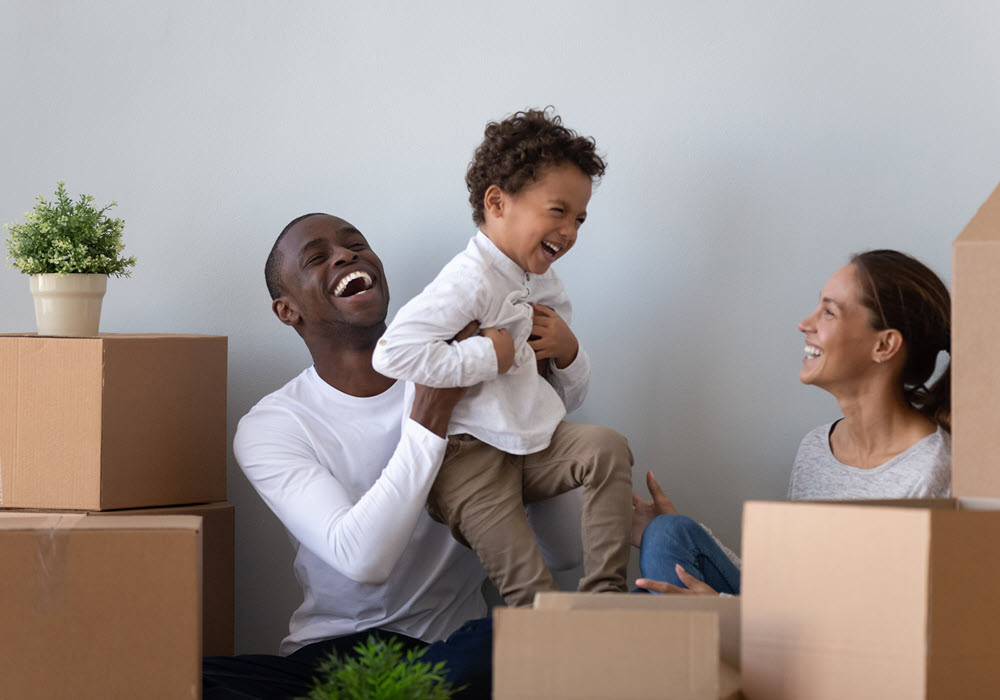 Renting an Apartment 101: 9 Most Asked Questions
If you're a first-time renter, finding an apartment can feel overwhelming. But renting doesn't have to be scary! Signing your first lease can be really exciting, especially when you're fully prepared. To help, here are the answers to nine commonly asked questions, so you'll know everything you need to rent an apartment.
1. How Do I Find the Right Apartment Community?
In addition to considering what amenities you'd like to have in your apartment and apartment complex (dog park or rooftop terrace?) it's important to make a list of the things that you actually need from your living space. Perhaps you enjoy being outside and want to be able to walk to neighborhood businesses. If so, be sure to consider the walk score of your new apartment. Want to avoid stairs? Look for communities with first-floor units available. Once you have a sense of your non-negotiables, you'll be able to narrow down your list of apartment possibilities.
2. Why Do I See Different Prices for the Same Floor Plan?
When you first start looking into available apartments, you may notice different prices for apartments that look the same on a website. Depending on the community, a one-bedroom, one-bathroom unit might have granite countertops and hardwood floors. Another home with the same floor plan might have fewer upgrades, which lowers the cost. Prices can also vary based on which floor the apartment is on and whether it has additional features like access to laundry hookups or a balcony.
3. Determine your Budget and Costs
To rent an apartment, there are a few upfront costs, as well as some recurring monthly costs, that you'll need to plan for. These include:
Application Fee:

The typical cost is $30 to $60 but could be more depending on the market.

Security Deposit:

Your security deposit amount may vary based on application screening results, though it is customarily one month's rent.

First Month's Rent:

Plan to pay this fee when you sign your lease.

Moving Costs:

Factor in the cost of moving your belongings, whether you're hiring a moving company or just planning on taking your friends out for pizza as a thank you for their help.

Pet Deposits or Pet Fees:

Pet deposits range from $150 to $500 and "pet rent" can range from $35 to $75 a month.

Renters Insurance:

Prices start between $12 to $15 per month, depending on the coverage you've selected and the location of the property.

Utilities:

Unless your rent includes utilities, you'll need to budget for everything from water and trash/recycling to electric, gas, and Internet.

It's important to carefully consider the amount of money you'll need to move into, and stay in, your apartment. The type and size of apartment you're looking for, as well as the city and neighborhood in which it's located affect move-in and month-to-month costs. Before you get your heart set on a particular apartment, go over your finances carefully. While you can undoubtedly rely on tips to lower your monthly utility bills, that alone will not transform an apartment that's too expensive for you into a feasible choice.
4. What Credit Score Do I Need to Rent an Apartment?
Most landlords look for a credit score of 620 or higher. A lower score represents a "high risk" to the owner, whereas a higher credit score can be attractive to property owners since it shows that you've paid your bills on time in the past.
5. How Much Money Do I Need to Rent an Apartment?
You will generally need to show that you make two to three times the amount of your rent each month. If you don't qualify based on that metric, check with the leasing office or owner for their policy on guarantors. Sometimes, another person (most often a parent or guardian for younger or new renters) can be added to the lease. They are then responsible for the rent if the resident is unable to pay.
6. How is Rent Determined?
If you are wondering how your rent is actually determined, the cost per month is usually derived from a wide variety of factors, including:
Apartment location
Lease length
Nearby competition for housing
Amenities
Cost of upkeep to the property and grounds
Upgrades to the unit
7. Can I Get Any Discounts on My Rent?
To attract new residents, some communities offer specials that can range from a discount on monthly rent to lower costs for deposits and other fees. Before you fill out an application, call the leasing specialist at the apartment complex you are considering and ask if there are any move-in specials.
8. What Do I Need to Know About Leases?
When you're figuring out how to rent an apartment, you might be confused by some of the legal terms in your lease. Don't let this worry you. Most of the concepts are easy to understand.
By definition, a "lease" is a type of contract where one person allows another to use something (in this case, an apartment) for a certain length of time in exchange for regular payments.
Here's our quick guide to other terms you should know:
Short-Term Leases:

These can be on a month-to-month basis or for any length of time that is shorter than a year.

Long-Term Leases:

These usually last for a year or longer. Because the owner won't have to go through the hassle of quickly refilling the living space, the monthly rent can sometimes be lower.

Renewing a Lease:

Before your lease is up, you and your landlord or property manager can revisit the lease that's about to expire and choose to extend it, with or without changes. At Essex, residents receive their renewal notice 60 to 90 days before the end of their lease. If they want to renew, they can easily reach out to the leasing agent at their community.

Breaking a Lease:

If you move out before your renting period is over and break your lease, you will likely have to pay a breakage fee.

Proration:

You might not be moving in on the first day of the month or moving out on the last day of the month. In this case, your rent can be "prorated" for the month so that you only pay for the portion of the month that you used the apartment.

Disqualifying Factors:

Beyond a credit check or proof of income, you might be denied the ability to lease if you have been evicted from a previous residence.
Remember: it's always important to read your entire lease before you sign it and to ask questions about anything that is unclear.
9. What if Something About My Apartment Goes Wrong?
Whether it's a plumbing issue or noisy neighbors, if anything about your apartment starts to cause problems for you, contact your property maintenance or leasing team. While not everything that could go wrong is their responsibility, pipes, electricity, parking, and more often are. If something that's going wrong isn't within their purview, they can offer suggestions or help resolve the issue.
Find Your Essex Apartment
Our apartment communities span from San Diego to the Pacific Northwest in some of the most sought-after locations on the West Coast. Whether you're looking for life in Los Angeles, settling down in San Jose, or relaxing in Oakland, we can help. Choose from bustling city life, quiet comfort in the suburbs, sun and sand at the beach or outdoor adventures and a wide variety of on-site amenities and floor plans that span from studios to two-bedroom apartments to townhomes. Whatever your style and budget, we have a community that's right for you.
Explore our nearly 250 apartments, such as Skye at Bunker Hill in Los Angeles or The Stuart at Sierra Madre Villa in Pasadena, and learn more about current leasing or move-in specials.