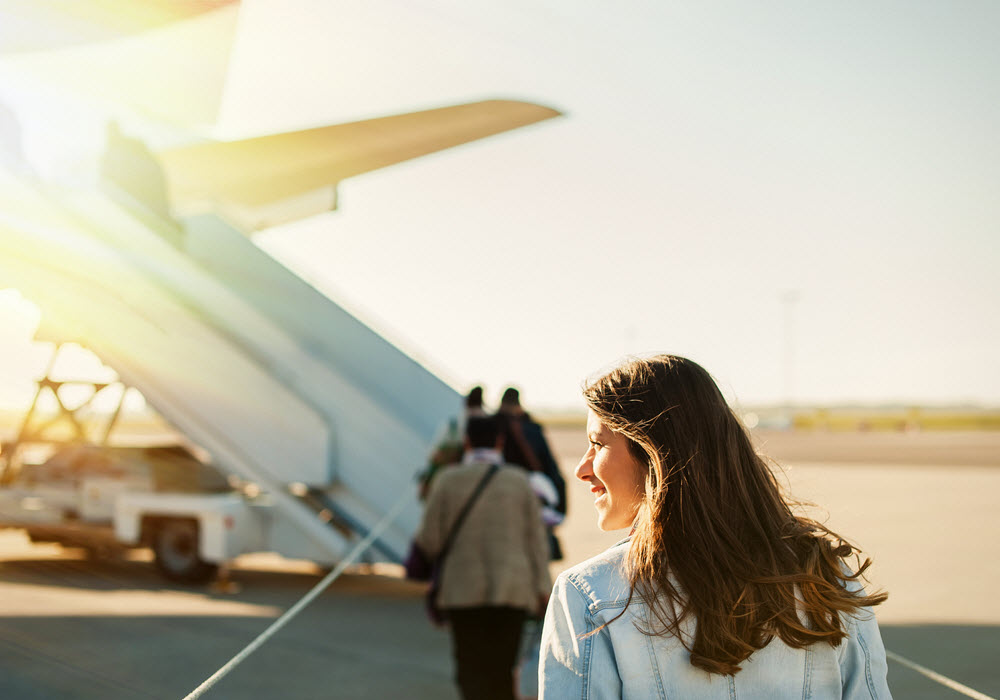 Easy Moving Tips When You are Flying Into a New City
Not every move happens at the careful, relaxed pace that we might prefer. Any situation that has you quickly flying out instead of taking the time to move your own belongings can be incredibly stressful. Today, we're here to offer a few helpful tips on how to smoothly handle a rapid relocation with confidence and tact.
The key is to prioritize your tasks, allowing you to take care of the most important moving logistics first.
List Your Top Moving Priorities
Anyone relocating in a rush may not have time to plan out every single detail, so it's important to use your time wisely. A great way to get started is to make a priority-based list. Next, go through and identify what you can complete, where a moving company will assist you, and perhaps items where you'll need help from family or friends.
Take Care of Yourself
Your top priority should always be to take care of yourself and anyone else traveling with you. Most belongings can be replaced, and schedules can often be adjusted or accommodated. However, your own health and safety should always be at the top of your list while moving.
Special Moving Requirements
The next item on your priority list will likely include anything that a moving company should not handle. Movers are prepared to uproot an entire home and haul it across the country. However, there are some belongings that they cannot take care of for you. It is highly recommended that you make separate arrangements when relocating any the following:
Pets
Expensive art
Musical instruments
Aquariums
Live plants
Antique furniture
Perishable food items
Your Preferences
Moving down the list, you'll of course have personal preferences about how or where things get packed. You may, for example, be particular about how the kitchen plates get stacked, or you may not be comfortable with movers packing your underwear drawer. Take the time to pack what matters most to you before any moving personnel arrives. That way, personal items are already boxed and ready to go.
Choreograph Your Arrival - Make Reservation
Traveling can be hectic, and you always want to be prepared for the unexpected. The best thing you can do for yourself and your family is to plan ahead.
Make sure your air travel plans are in place, transportation to and from the airport has been arranged, and that access to your new apartment will be available when you arrive.
Pre-Arrange Your Flight Details
Your flight details matter a great deal as part of your relocation experience, so locking those down is worth some of your limited prep time. Some of those details include:
Flight time
Airport and terminal
Seat location
Food or snacks
However, most major airlines will allow passengers to choose their seats. We recommend selecting a seat based on your flying style. This article from Insider provides some great tips on how to choose the best seat on an airplane depending on your needs. You'll also want to consider any food or snacks you will want for the flight. If an in-flight meal is offered, you can usually call ahead to reserve it.
Reserve a Rental Car or Ride
If it's an option within your budget, having a pre-reserved rental car or a driver waiting for you at your destination can save you the headache of trying to find a ride after your arrival. Renting can allow for more independence, but having a driver is usually more reliable. If you are renting a vehicle, make sure you are aware of the open and close times of the rental car kiosks. Even if you already have a car reserved, they will only remain open during regular business hours.
Have Guaranteed Entry to Your New Home
You will want to ensure access to your apartment as soon as you arrive. This can be accomplished by communicating with the onsite team beforehand. That way, someone will be there to welcome you and provide you with the keys right away.
No-Strings Hotel Booking in Case of Emergency
While it is not ideal, it can be helpful to have a back-up option in mind for overnight accommodations. If flights get delayed, canceled, or other issues arise, have hotels or quick booking sites in mind if needed.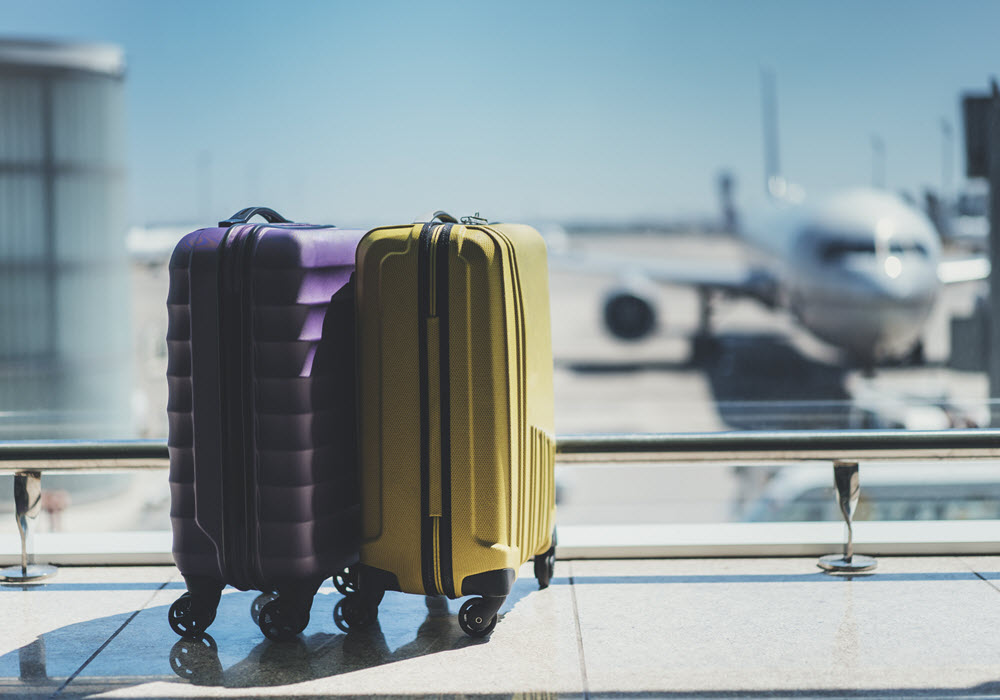 Pack for a Weekend Trip
Any time you travel, it's best to plan for an extra day in case of delays. This means at least one spare change of clothing, some refresher toiletries, and the ability to work remotely or catch a nap if necessary. The good news is that all these items can typically fit in one reasonably sized carry on.
Backup Clothes
Having a set of backup clothes on hand is always a good practice when traveling. For one thing, you can wear comfortable clothes while flying but switch into professional attire, if needed, after you arrive. It also means that you will have back-up layers in case you get cold. Besides, if anything gets spilled on or snagged, you will be fully prepared to change clothes.
Accessible Toiletries
You'll want to have easy access to your toiletries so you can quickly freshen up at any time. Luckily, many products can now be purchased in travel-sized containers, or they can be stored in airline-approved containers. These are just a few items you'll likely want to have close by:
Hand sanitizer
Shampoo and conditioner
Lotion
Toothpaste and toothbrush
Hairbrush or comb
Entertainment
Most people rely on their phone, tablet, or laptop for entertainment. It's helpful to always keep chargers around to avoid a dead battery during the high point of that new TV show you are catching up on! However, it's also recommended to have an analog option with you, such as a novel, notebook, or puzzle book.
Emergencies
Don't forget to pack for minor travel emergencies. A small first aid kit, a refillable water bottle, and a roll of duct tape are all good items to have in the event of an emergency. Also, pack any medications, assistive devices, or other items that are absolutely essential to you.
Advice for Pet-Owners
Flying with a pet typically means crating or kenneling the animal throughout the flight. You may also be required to check your crated pet along with any luggage, depending on its size. There are a few things you can do to make this easier for both of you.
Know Your Airport Pet Policies
Be familiar with airport policies about pets and confirm your pet's travel plans with the airport. Make sure their size, breed, and weight are all acceptable and that they will have no problems getting on the flight. As an extra precaution, check the size of the kennel with your airport as well.
Soothing and Retrieval
There may not be time for kennel training, but there are steps you can take to help your pet feel a bit more comfortable. Include a familiar blanket or toy and line the crate with puppy pads in case of an in-flight accident. You can also take your pet to a relief area just before checking them to make accidents less likely. A chew toy may make turbulence easier on your pet.
Confirm Pet Transport with Car Service
Car services may also have restrictive rules about traveling with pets. Rental car policies may exclude them, and drivers may not want them in the car. Make sure your transport plans are OK with your pet coming along for the ride.
Pack Everything Your Pet Needs
Finally, pack for your pet as thoroughly as you would pack for yourself. Include extra food and portable pet bowls for food and water on the road. Keep their favorite toys in the kennel or in a small bag that's easily accessible. Don't forget any collars, leashes, harnesses, or medicines your pet might need.
Advice for Parents
Working parents often need to relocate with their children in tow ranging anywhere from infants to teenagers. For smaller children who are unable to preoccupy themselves, these tips will help you get everyone in and out of the airports and safely into your new apartment together.
Overnight Bags w/ Nap Gear
Pack your children for a weekend overnight trip as well, with their soft backup clothes rolled tightly so as not to take up too much space in little bags. Fortunately, multiple children can share toiletries. Include nap gear in your plans, like extra blankets and inflatable pillows so that your children can catch a nap in the airport, on the plane, or on the car ride home.
Offline Entertainment and Snacks
As you would for yourself, it's good to have both online and offline entertainment options. Tablets can keep kids busy for hours, but coloring books, puzzle books, and reading books are all great alternatives.
Keep a few baggies or snacks around as well. This can help keep kids occupied and comfortable.
Covering Your Bases
You don't need months to prepare for a move if you are relocating in a rush. The key to a relaxing move that falls together perfectly is prioritization and planning ahead. One of the best things you can do for yourself is to reach out to your future Community Manager with any questions to help you better prepare for the move ahead.
Find Your Essex Apartment
Our apartment communities span from Form 15 in San Diego to Castle Creek in the Pacific Northwest in some of the most sought-after locations on the West Coast. Choose from bustling city life, quiet comfort in the suburbs, sun and sand at the beach or outdoor adventures and a wide variety of on-site amenities and floor plans that span from studios to townhomes. Whatever your style and budget, we have a community that's right for you.
Explore our nearly 250 apartments and learn more about current leasing or move-in specials.