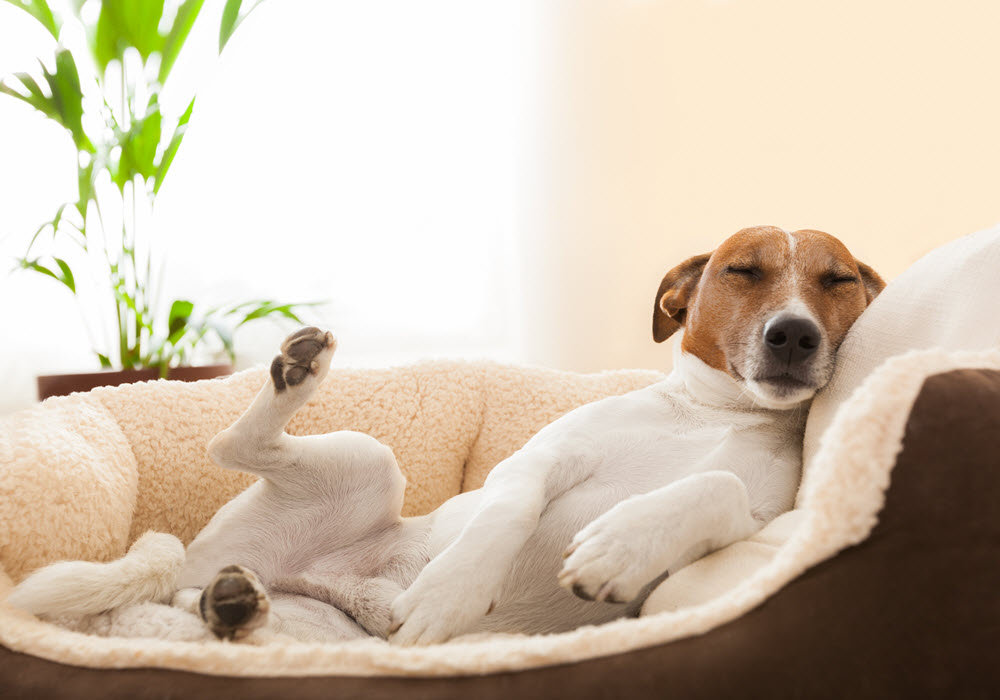 Preparing Your Apartment for a Dog
For many people, dogs truly are a human's best friend. If you live in an apartment and plan to get a dog, or you have a dog already, and will be moving into an apartment for the first time, there are a few things you will need to consider to ensure a smooth transition. To help get you started, here are a few steps you can take to make apartment living as easy as possible for you and your dog.
Take a Lot of Walks
Every dog, no matter what breed, has a lot of energy, and while some breeds are more active than others, your dog will likely require daily exercise to stay happy and healthy. When apartment dwelling dogs exhibit destructive behavior, it is often a result of not getting enough exercise, so it is critical that you ensure your dog gets enough exercise. Consider taking your dog on a lengthy walk at least twice a day or taking a trip to a dog park to burn off some excess energy. Not only will this keep your dog happy and healthy, it can also help protect your furniture and home from destruction while you are out of the apartment.
Consider a First-Floor Unit
One step that you can take to make things easier for you and your canine companion is to consider getting a first-floor unit. Dogs and puppies, in particular, will need to make frequent trips to the bathroom throughout the day. Not only can these frequent trips be taxing if you are walking up and down several flights of stairs multiple times a day, but these climbs may also be difficult on your dog's joints. If possible, choose a first-floor apartment, which will allow you to easily take your dog in and out as needed.
Establish a Routine
When you live in an apartment, your dog will need to be walked outdoors to use the bathroom. It's often easiest if you can train your pup to get them used to a bathroom schedule so that you can take them out at the same time every day. This applies to feeding as well. Having a schedule will allow a dog's body to adapt to a routine, and it will likely be ready to go to the bathroom during the times you go outside. This will prevent standing around for extended periods of time while you wait for them to do their business.
Hire a Dog Walker
If you do not work from home, your pooch may face long amounts of time inside and without access to a bathroom. If this is the case, consider enlisting some extra help by hiring a doggie professional to take your dog out once or twice a day while you are away. If you do not have any neighbors or friends who are free to check on your pooch, there are several dog-walking services you can hire, such as Rover and Wag! These and other local services, will dispatch a certified dog walker to your home while you are away. Another good option is to take your dog to a doggie daycare center during the day to allow them to exercise, play with other dogs, and go to the bathroom whenever they want.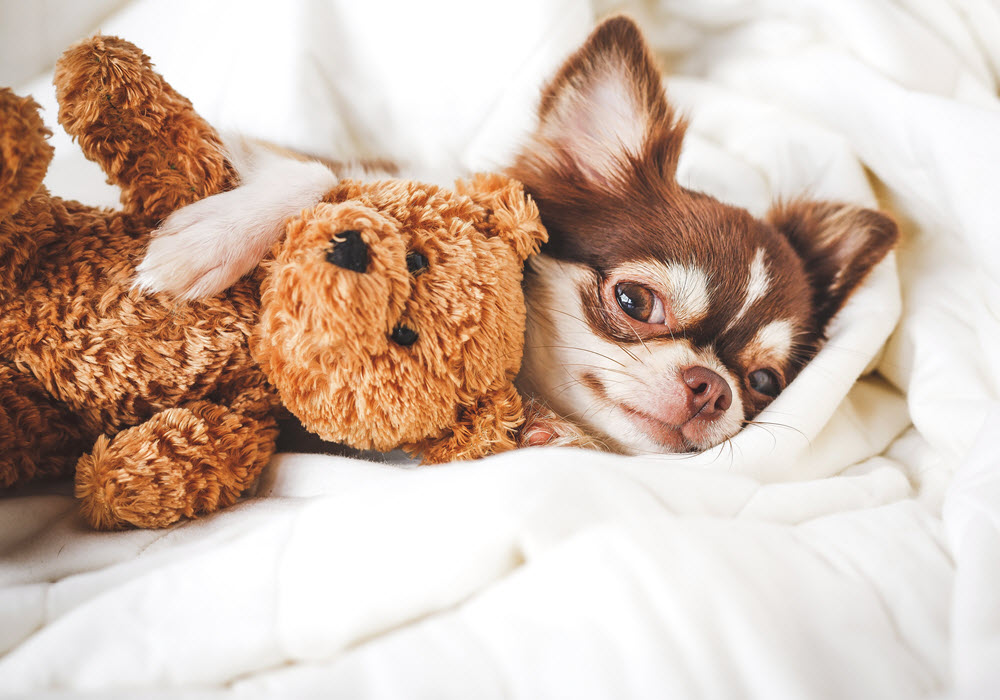 Visit the Vet Often
As a pet parent, you must take your dog to the vet regularly to ensure they are healthy and well looked after. You must be especially mindful when you live in an apartment because your dog will use the bathroom and run around in areas frequented by other dogs, making it easier for him to pick up an illness from another pet. Visiting the vet frequently will ensure that your dog gets the vaccinations and parasite preventatives that they need, and that any bug they may pick up is caught and treated as soon as possible.
Create a Comfortable Space for Them
Whenever you are out of the apartment, you want to make sure your dog feels comfortable and safe, as this will help to reduce anxiety, and may prevent barking or destructive behavior. One way to keep your dog comfortable is to create a relaxing space for them, such as a corner where you have placed their bed, blanket, and favorite toys. If you are worried about your dog feeling lonely or anxious while you are gone, you could also turn on the TV or radio before you leave, as this background noise can help keep some dogs calm.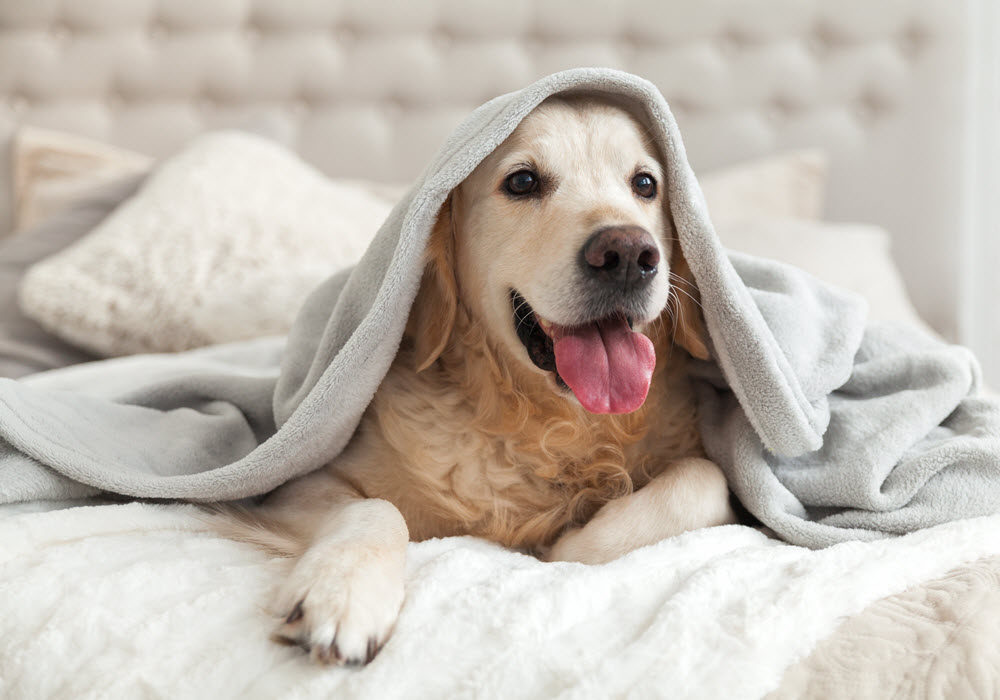 Communicate with Your Dog
Another way you can reduce your dog's anxiety while you are out of the apartment is to communicate with them while you are gone. If you still have a traditional answering machine that reads out your voice messages, you could call your own number and talk to your dog through your answering machine. Frequently hearing your voice will be enough to relax your dog and remind them that they have not been forgotten. There are also two-way camera systems available that would allow you to call home and talk to your dog while you are away, which would allow you to comfort them and check up on them at the same time. Such devices can be helpful in reassuring you that your dog, and your apartment, are okay when you are not home.
Take these steps to ensure your apartment-dwelling pup's comfort and you will likely find that apartment living is an excellent choice for you and your pooch.
Find Your Essex Apartment
Our apartment communities span from Esplanade in San Diego to Park Highland in the Pacific Northwest in some of the most sought-after locations on the West Coast. Choose from bustling city life, quiet comfort in the suburbs, sun and sand at the beach or outdoor adventures and a wide variety of on-site amenities and floor plans that span from studios to townhomes. Whatever your style and budget, we have a community that's right for you.
Explore our nearly 250 apartments and learn more about current leasing or move-in specials.