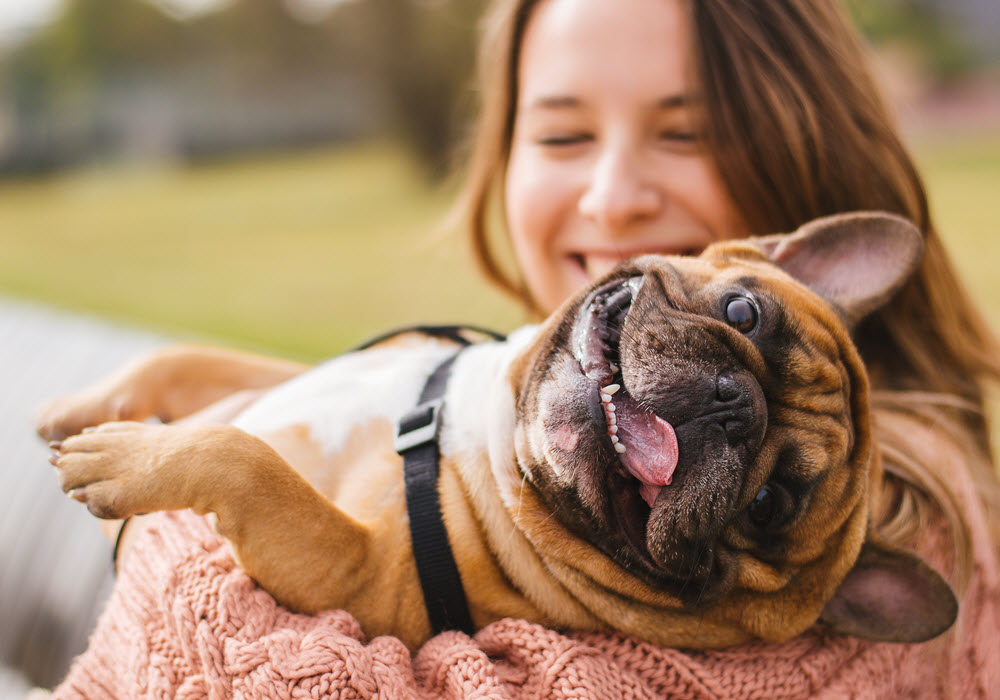 The Pet Owner's Guide to Apartment Life
Recognizing that many people consider pets essential to their quality of life, landlords and apartment communities are doing their best to accommodate four-legged as well as two-legged tenants. Even if your apartment allows pets, there may still be some tricky issues to navigate. How do you identify the best environment for your pets? How do you get along with your neighbors, both fellow pet owners and those who may not be animal lovers? Let's explore some of the ins and outs of living in an apartment with your pet.
Finding a Pet-Friendly Apartment
You might think that finding an apartment that's pet-friendly is a simple matter. In reality, it can be a bit more complicated than merely finding an apartment with a "pets allowed" policy. Apartments often have restrictions on the types of pets they allow. Some allow cats but not dogs. Others have restrictions on dogs based on breed or weight. If you have a poodle or chihuahua, you likely needn't be concerned about weight restrictions. If your dog is larger, however, or a breed often prohibited (e.g. Pit Bull or Doberman) you need to inquire about the restrictions.
In some cases, certain pets may be allowed on a case-by-case basis. Speak to someone at the leasing office if you are concerned your dog's breed or size may not fit within their policy. It's also helpful to spend some time walking the grounds and observing the pets you see. If most of the dogs in an apartment are small and yours is larger, it might make other dogs and their owners uncomfortable even if you're allowed to move in with your dog. Plus, your large dog won't have other large dogs to interact with, which can be a detractor for your pooch.
Amenities to Look For
When you move into an apartment home with a pet, you want to make sure you find the best possible environment. While allowing pets (and your particular pet) is the first prerequisite, it may be helpful to find an apartment that offers some truly pet-friendly amenities.
Green spaces for walking. If you're a dog owner, you'll want to find an apartment that has enough space to take walks. While you can always walk along the sidewalk, it is often preferable to have paths or wooded areas in which to stroll. Keep in mind that if you're not close to any green areas, you'll have to take a drive anytime you want to give your dog some exercise.
Balcony or garden. A balcony is ideal for a cat to get some fresh air. It's also nice to have an enclosed area where your dog can go outside in between walks.
Washing stations. Pet-washing stations, sometimes called a "Paw Spa" or similar catchy name, are convenient to rinse muddy paws or just to give your dog a bath. This is a great alternative to bathing your pet at home or taking it to a costly grooming service.
Dog parks. These are fun and social areas within your community where you can exercise your dog and give him a chance to play with other dogs. Agility parks, which provide equipment for dogs to exercise, are another great feature.
Dispensers and bags for dog waste. This may seem like a small issue but it's important for sanitation when you have lots of dogs in an area.
Of course, when you're searching for an apartment, you should balance pet-friendliness with other concerns such as location, cost, and other amenities. It's often the case, however, that apartments that go out of their way to cater to pet owners also provide other appealing amenities.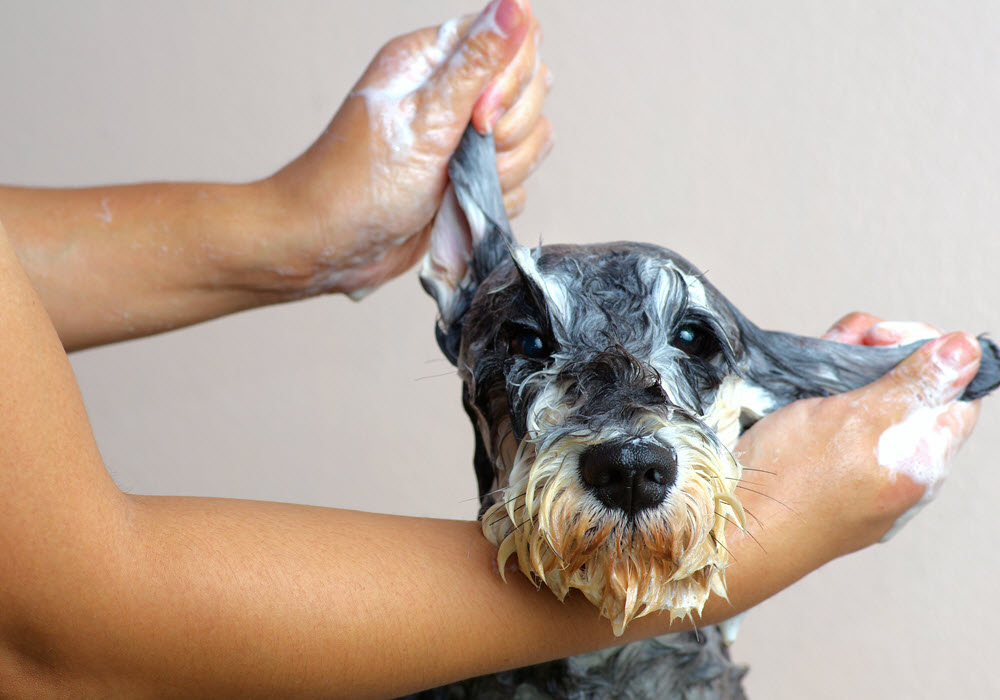 Making the Most of Apartment Life with Pets
Even the most pet-friendly environment will likely require you to try keeping your pets happy and living in harmony with your neighbors.
Is Your Pet Apartment-Friendly?
As you search for a pet-friendly apartment it's also worth considering if your pet is apartment-friendly. If you don't yet have a pet but would like to acquire one, you're in the ideal position to find an animal that acclimates well to apartment life. The fact is, some pets really aren't ideal for apartments. Large dogs that need lots of exercise, for example, usually aren't happy in a confined space. Similarly, a dog that has serious behavior problems such as aggression is one that is better suited for a private home with a fenced-in area.
You can make your apartment more cat-friendly by getting a scratching post and perhaps a cat tree/home/castle for climbing. Cats also appreciate sun-facing windows and a litter box in an easily accessible area.
Fortunately, most pets either are or can be made apartment-friendly. If your dog is on the borderline in this area, you can probably address their issues with some training.
Be a Considerate Pet Owner
Living in an apartment means living in close proximity with others. This includes both other pet owners and those without pets. Here are some tips to keep in mind.
Familiarize yourself with and follow all the regulations about pets in your apartment home.
Always keep your dog on a leash. This is not only a requirement at all apartment homes, but it also prevents unpleasant events such as pets getting lost, getting into fights with other animals, approaching people who don't appreciate the interaction, or accidents involving vehicles. Dogs should always be on a leash when they are outside your apartment, including shared indoor spaces such as hallways.
Always pick up after your dog. Pet-friendly apartments generally supply adequate dispensers for this.
Respect the boundaries of people and other animals. Not everyone appreciates a friendly dog jumping on them. Not all dogs get along. Be cautious and courteous before letting your dog approach others.
Control barking. Barking is one of the most common complaints faced by dog owners. Most dogs will bark at one time or another, but if yours is an incessant barker, take steps to remedy this. A veterinarian can find out if there's a medical issue. There are tools and systems to control barking.
Investigate excessive meowing in cats. If your cat constantly meows, it can be annoying to your neighbors. If this is the case, you should ask your veterinarian for advice.
Create the Right Schedule for Walking and Exercising
Pets are happier and healthier when they get sufficient exercise. The amount of exercise your dog needs depends on its breed and age, of course. However, all dogs do better with regular activity. Pet-friendly apartments often provide convenient paths and green spaces for walking and playing.
Balance your needs with those of your dog. If there are other members of your household who can walk and exercise the dog, find a workable schedule to share the responsibility. Set aside extra time on weekends (or whenever you have free time) to schedule longer walks and play sessions. As much as possible, stay consistent with your routines as pets do best when they eat and relieve themselves at predictable times.
Research the area. Aside from the apartment grounds, there may be parks, dog parks, beaches, or outdoor spaces that are ideal for taking your dog. When you have time, you can arrange outings to these spots.
Hire a dog walker or pet sitter. There are now many professional dog walking and pet-sitting services that can help you share dog care responsibilities. If you're short on time, it could ease your mind and make your dog happier to have someone stop by when it's convenient. A dog walker can fill the gaps if you're out all day. Pet sitters are useful if you're away for a whole day or longer.
Cooperate with other dog owners. You might arrange to share dog walking with other owners. This can work out well if owners have different days off, for example. As long as the dogs are compatible it would also give your dog a chance to socialize with other pets.
Cats also thrive with regular exercise, and you should take some time every day to play with your kitty.
Keeping You and Your Pets Comfortable
When choosing an apartment, it's important to think of your pets. Once you move in, there are steps you can take to make life easier for both you and your four-legged friends.
Consider the location of your apartment. If you have a dog, think about what floor you're on and how far you are from walking paths. Being on the ground floor or a lower floor means less walking up and down stairs or riding in elevators.
Provide places for cats to climb. Cats like to climb and wander. In an apartment, the best way to help them fulfill this instinct is to give them places to climb. Get or make a cat home with plenty of places to climb and jump.
Keep your apartment sanitary. You don't want your apartment to smell or look like a kennel. Get a brush or lint remover that's good for picking up fur. Use an air filter to keep fresh air circulating. If you have a cat, change the litter frequently.
Prevent Your Pets from Doing Damage
As much as we love our pets, they can be destructive at times. When you're in an apartment, this can cost you time and money.
Consider putting inexpensive rugs throughout the apartment to protect floors. This is a particularly good plan if you have a puppy. At the very least, put a mat or small rug under eating dishes, litter boxes, or pet beds.
Provide a scratching post for cats so they're less tempted to attack furniture.
Give dogs bones and chew toys. Train puppies or dogs out of chewing furniture or your personal items.
If you plan it right, apartment life with a pet can be an enjoyable and harmonious experience for everyone. Just remember that you're living in a community with other people and that there are certain rules you need to follow. Be considerate, use common sense, and just keep in mind that your pets are always your responsibility.
Find Your Essex Apartment
Our apartment communities span from Carmel Landing in San Diego to The Highlands at Wynhaven in the Pacific Northwest in some of the most sought-after locations on the West Coast. Choose from bustling city life, quiet comfort in the suburbs, sun and sand at the beach or outdoor adventures and a wide variety of on-site amenities and floor plans that span from studios to townhomes. Whatever your style and budget, we have a community that's right for you.
Explore our nearly 250 apartments and learn more about current leasing or move-in specials.