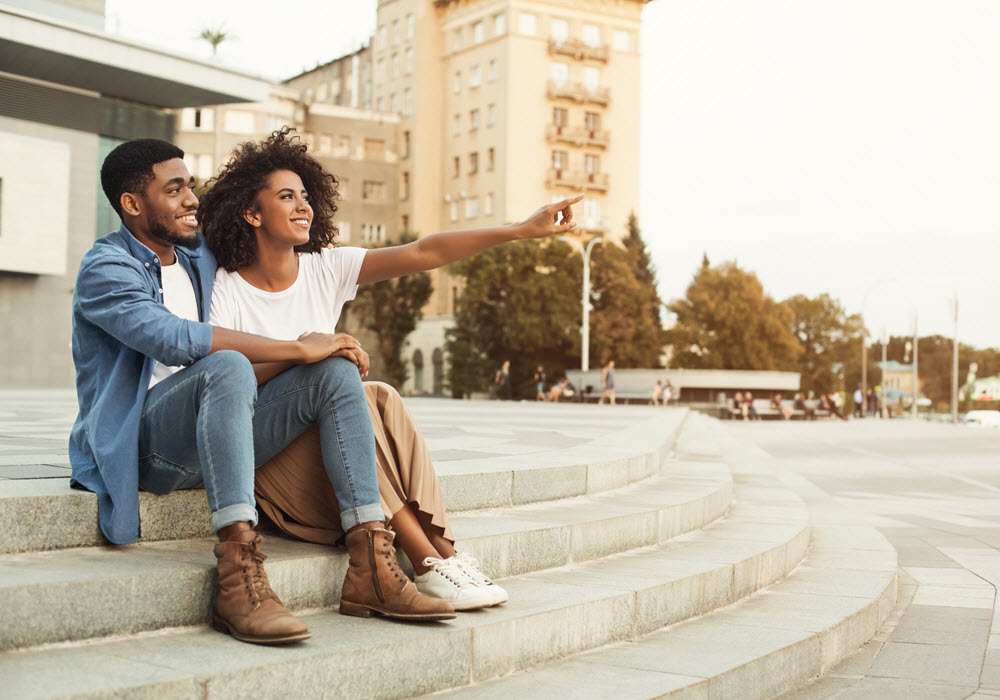 How to Choose the Right Neighborhood to Live In
Finding a neighborhood to live in can be easy if you are familiar with the area. However, it can be quite challenging to know where to start your apartment search if you are moving to an entirely new city, state, or region. How will you know which neighborhood will be right for you? Fortunately, there are steps you can take to narrow down your options and find the ideal neighborhood. This process takes time, but it'll be worth it knowing it can help ensure that your new neighborhood meets your needs.
Make a List of Must-Haves
Before you begin researching apartments, you should first make a list of what your ideal neighborhood would look like. Do you want to live in an established suburb with trees, parks, and community activities? Do you want to live in a city center close to bars, restaurants, and shops? Or would you prefer a mix of the two? Figuring out what you want and need in a neighborhood can help you as you begin your search, allowing you to focus and prioritize.
If you are unsure about what your needs are, you can start by taking a moment to consider what you do and don't like about where you currently live. Are there things your current neighborhood is lacking that are must-haves for your new neighborhood? Are there amenities your current community doesn't have that you have complained about? Considering these questions can help you to determine where you want to live next.
Consider What Vibe You Want in a Neighborhood
When making a list of must-haves, consider what vibe you are looking for in your new neighborhood. Historic districts tend to have more character, unique architecture, and are likely to be closest to the city center. However, if you are looking for the more modern feel of a new development, then you may have to look further away from downtown areas. Newer developments may have access to more amenities like gyms, grocery stores, and schools while downtown areas will have more access to restaurants, entertainment, and shopping.
Consider Access to Travel
If you are fond of travel, or if you find yourself traveling a lot for work, then you may want to consider ease-of-access to airports when searching for neighborhoods. While this may not be important if you do not travel much, if you are a jetsetter, parking your car while you are gone can be costly and cab rides can add up if you are far away from the airport. If you are a frequent flyer, consider looking into neighborhoods close to a major airport or with easy access to the airport via public transit.
Consider Commute Time
As you begin to research potential communities you could live in, one of the most important things you should take into consideration is how far you are willing to commute. Deciding how far you are willing to drive to work each day can help you to define a search radius as you begin your apartment hunt. While the average American commutes 25 minutes each way to work, some people are perfectly comfortable commuting an hour or more each way.
Think about your past commutes and decide what you will realistically be able to handle on a daily basis. Then, create a maximum search area based on this decision. It can also help to map your commute during times when traffic is the most congested so you will know approximately how much time will be spent in the car or on public transit. While 20 miles may not sound far, in some locations, that distance could take an hour or more.
Consider Walkability
Whether you plan to walk, drive, bike, or take public transit, it is important to consider walkability when looking at neighborhoods in which to live. If you plan on living an active lifestyle, then you will want to ensure that there are good sidewalks, biking paths, and safe crosswalks. If you don't have a car, you should focus your search on communities where there are restaurants, coffee shops, and grocery stores within walking distance.
You can use websites such as walkscore.com to help you determine the walkability of neighborhoods you are considering moving to. Depending on how much walking you imagine yourself doing, knowing the walking score of different neighborhoods can help you to narrow down your options.
Access to Public Transportation
If you do not drive, or you do not plan on driving very often, then you will also want to research accessibility to public transportation. Look to see how close bus, subway, and commuter stops are to apartments you are considering and see if it will be easy to get around the neighborhood. Consider things such as how often buses or trains come, if there is a direct line to your work, and how much walking you will have to do to get to and from the station. It is worth noting that many transit authorities offer trip planners on their websites that can help you to gauge the best route and average commute times from a specific origin to a specific destination.
Look for Activity
In general, it is a can be helpful to visit neighborhoods you are considering to get a better sense of how they feel and whether or not you want to live there. Of course, this may not be possible if you are moving from across the country, but if you are only a few hours away, visiting could help you make your decision. While you are visiting, take a minute to look around for signs of activity. Seeing people walking their dogs, going for a run, or riding their bikes at various times of the day is usually a sign of a desirable community where people feel comfortable spending time outdoors.
If you are looking for a community feel, you may also want to look around and see how people interact with one another. Do people seem friendly and make small talk with their neighbors as they pass by, or do they look down and go directly from their car to their home? One way to learn more about a community is to not be afraid to talk to people who you see walking around. Ask them what it is like to live there and ask what they do and don't like about the community. Talking to locals is the best way to get a feel for the community.
Visit at Night
In order to determine if a neighborhood has the feel you are looking for, it is important that you visit at multiple times of the day, and it is particularly important that you visit at night. Visiting your prospective neighborhood at night will give you a better idea of how the neighborhood feels at all times. Do things get quiet after dark, or does activity pick up at night? These are things you will need to know that could affect your decision depending on your lifestyle. If you are looking for quiet, then a neighborhood with a lot of nightlife may not be for you.
Prioritize
While making a list of what you want in a neighborhood can help you narrow down your housing options, it is important to be realistic and understand that you may not get everything on your list. Keeping this in mind, it is important to prioritize what is most important to you, whether it's an an easy commute or access to amenities and nightlife. Prioritizing can help keep you grounded as you start your search for a new home by helping you to focus on key features that are most important for your new neighborhood.
Finding a new place to live can be an overwhelming process, as you will want to ensure that you find the right neighborhood to meet your needs. However, taking your time and doing the proper research to find the right area to live in can help solidify that you are happy in your new home. If you are still unsure where you should settle down as you search for a new place to call home, feel free to contact us to learn more about our available communities and their surrounding neighborhoods' highlights.
Find Your Essex Apartment
Our apartment communities span from Cambridge Park in San Diego to Laurels at Mill Creek in the Pacific Northwest in some of the most sought-after locations on the West Coast. Choose from bustling city life, quiet comfort in the suburbs, sun and sand at the beach or outdoor adventures and a wide variety of on-site amenities and floor plans that span from studios to townhomes. Whatever your style and budget, we have a community that's right for you.
Explore our nearly 250 apartments and learn more about current leasing or move-in specials.