Smart Tech for Your Pets
March 18, 2020
Humans get to experience the efficiencies of technology in their everyday lives, so why not extend this to your pets as well?! You (and your pet) are sure to love and appreciate these items.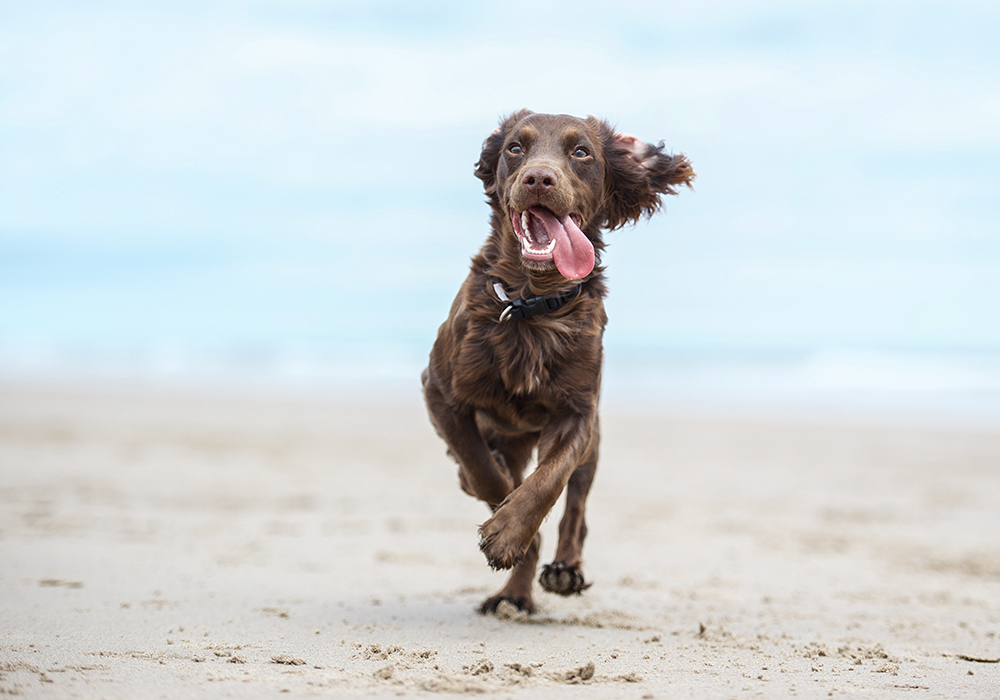 GPS Tracking Devices
We may not know who exactly let the dogs out, but the great news is that with any of these affordable GPS trackers, you can easily locate your furry friend!
Most GPS tracking devices are in the form of a sleek-looking collar, or a device that clips onto the collar, like Findster or Whistle™ Go Explore. These devices provide real-time location tracking, so you always know your pet's whereabouts. You can even sign up to receive "Escape Alerts" via text. You can also purchase waterproof devices for those dogs that love going for a cool dip in the water. Some models even glow in the dark for those late-night walks.
Love your pet's collar too much to swap it out for a high-tech device? Similar products are available, which simply attach to your pet's collar, like a tag. This also may be a better option for smaller animals.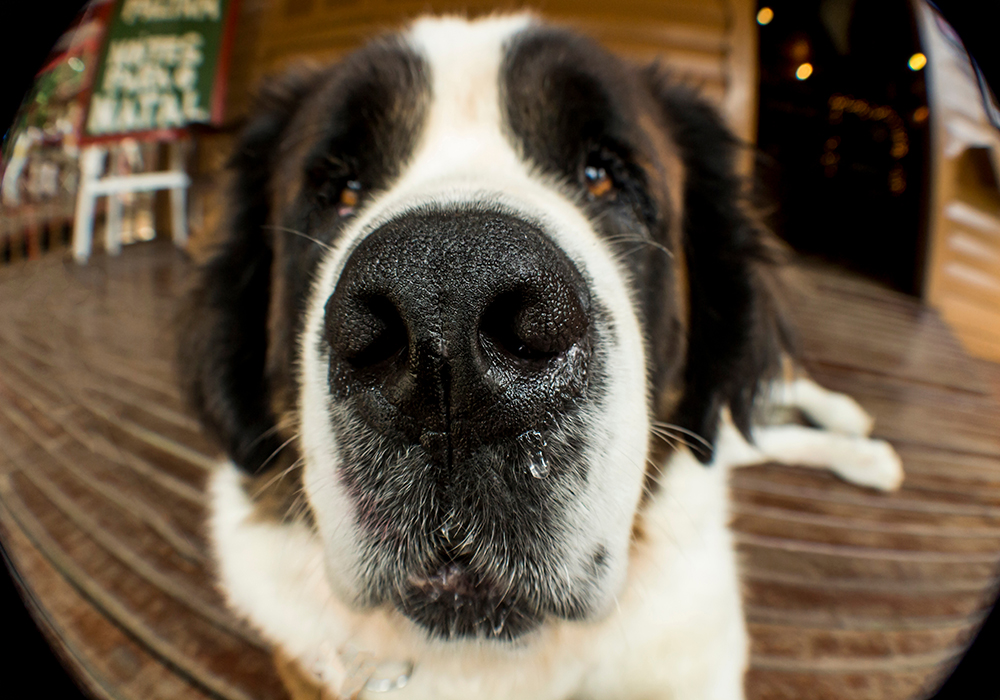 Pet Cameras
There are plenty of options out there for in-home cameras to keep an eye on your pets while you run out for some quick errands. Functions range anywhere from basic viewing capabilities to treat-dispensing robots.
Handy pet cameras from companies like Petcube and Furbo offer two-way audio so you can communicate with your pet. However, if you aren't able to check in on them, Furbo's dog camera even includes an added benefit of alerting you when your dog barks.
Why will your pets love it? With both the Furbo and Petcube dog cameras, you can toss your dog a treat with just a quick tap on your phone. One Petcube camera model even has a laser you can control from your phone so you and your pet can play while you're away!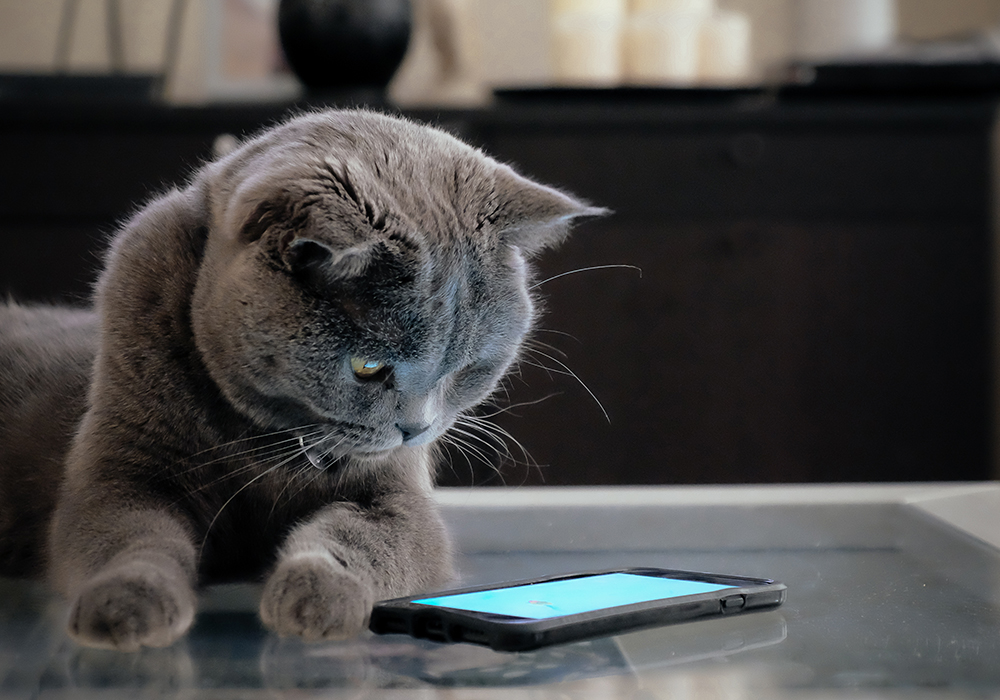 Interactive Toys
We love playing with our pets, but it can be a challenge to fit playtime into our busy schedules. Luckily, there are interactive toys available to keep our pets entertained while we catch up on work emails or cook dinner.
For Dogs
Designed to grab your dog's attention, these interactive toys will keep your dogs occupied and help boost confidence:
Tikr is a super basic, but immensely fun, puzzle toy for your dog! You simply load the toy with treats of different sizes and then set the timer for the amount of time you want your pup to play. As the timer unwinds, the different-sized snacks will start to pop out of the toy. You can keep your dog occupied anywhere from 5 to 45 minutes. Did we mention the added bonus of this toy? No batteries or charging required!
Cheerble's Wickedbone is a great option for dogs who love to play and chew on bones but have sensitive tummies. Wickedbone operates similarly to a remote-controlled car that you can either navigate with your phone or set to "responsive" mode so it reacts automatically to your dog.
For some dogs, ball is life, but sometimes our arms just can't keep up. If your pup loves fetch, check out iFetch's interactive ball launcher. It comes in different sizes to best accommodate your dog, and tennis balls can be launched anywhere from 10 to 40 feet! If your dog loves tennis balls but prefers to move at a slower pace, consider purchasing the iFetch Frenzy, which simply rolls them across the floor.
For Cats
For those curious cats that love to play, consider one of these feline-approved toys:
Winner of the Global Pet Expo's Best New Cat Product Award and Pet Age Magazine's Product Excellence Award, you can't go wrong with Moody Pets' Fling-Ama-String™! This simple, battery-operated toy hangs from any standard doorknob and flings cords in and out of itself keeping your cat amused for hours. Choose from two different speed options to best fit your cat's pace.
If your cat would prefer something a little lower to the ground, try PetFusion's Ambush Interactive Electronic Cat Toy. Similar to the way the Fling-Ama-String™ flings cords, the Ambush Interactive randomly pops feathers out of different entry points to keep your cat on its toes.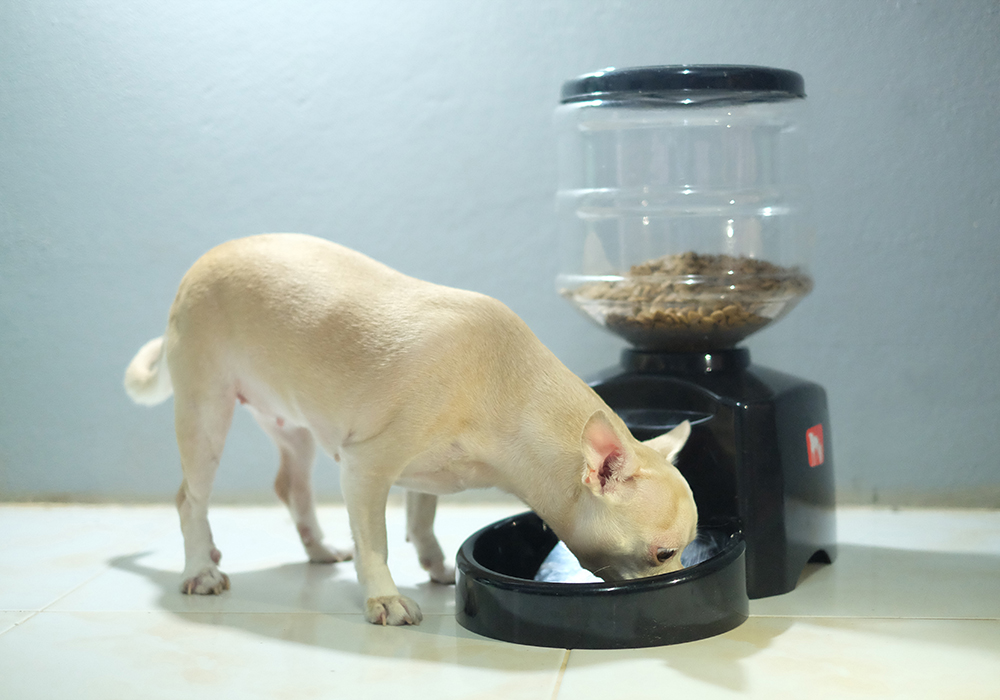 Automated Pet Feeders
It's important to keep your pets on a daily feeding schedule and having an automated pet feeder makes it easy to maintain the routine your pet loves.
High-tech pet feeders from companies like Arf Pets and PetSafe make it easy to feed your pet by simply filling it up with desired portion sizes and programming desired feeding times.
-
These are just a few of the fun, high-tech products available that will help your pet join the digital age.