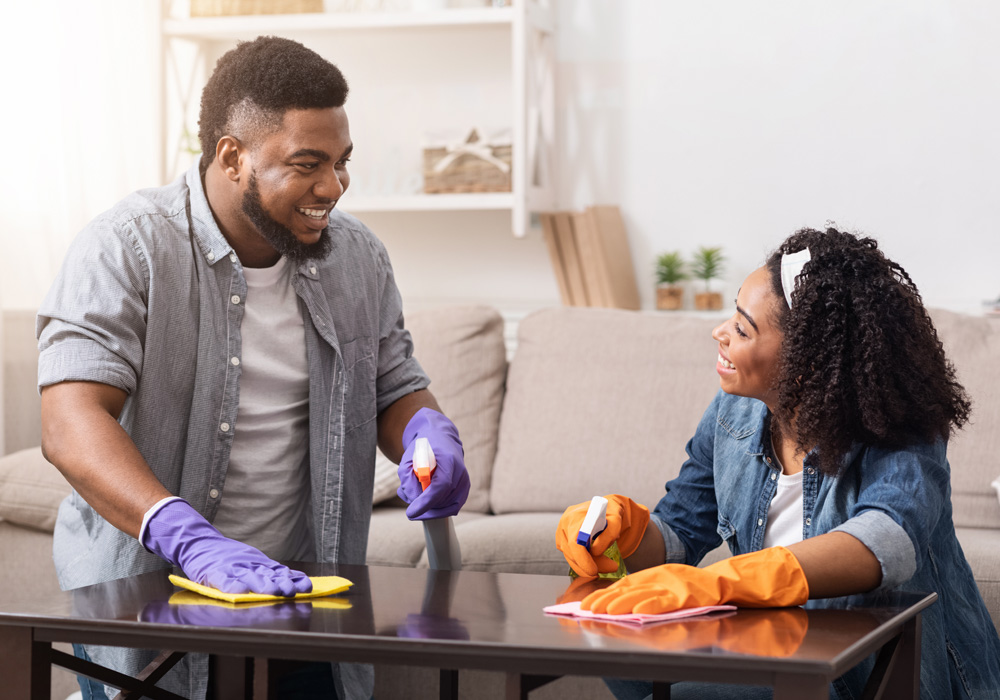 Spring Cleaning: Simple Tips and Tricks
There is nothing quite like sunshine and warm weather to get you into the mood to open up your windows, let the spring breeze inside, and give your home a good scrubbing. It's spring cleaning time once again and even apartment dwellers can roll up their sleeves and get to work! Whether it's your first-time spring cleaning or you are looking for new and improved ways to go about getting the job done, here are a few tips and tricks to help you get started.
The idea of cleaning your entire apartment from top to bottom may seem like a daunting task, but by breaking the job up into several manageable parts, you can pace yourself and do the work in over the course of a few days. Start by creating a spring cleaning checklist and work on just one room at a time. Depending on how much time you have, you can clean one room per day or knock out a few over a weekend.
Do a Deep Cleaning
A good deep cleaning will make your home feel fresh, and you will feel good knowing that you got rid of all the hidden dirt and dust. Pay special attention to areas like windowsills, light fixtures, under furniture, and behind appliances where massive amounts of dust collect. Purchase the right cleaning supplies ahead of time so that everything you need is at hand when it is time to do the job. You can also go the organic route and make your own household cleaners.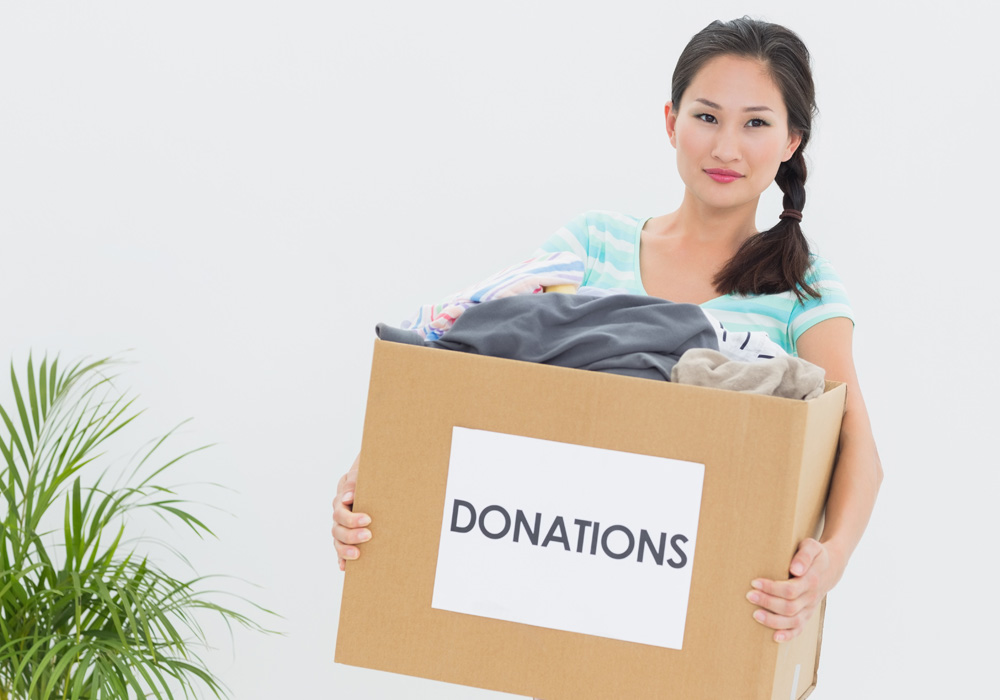 Commit to Lightening Your Load
Spring cleaning provides you with the perfect opportunity to get rid of things you no longer want or need. Since you're already going through your closets, cupboards and storage areas to clean, take some time to lighten your load and do some good old-fashioned purging. Before you start cleaning, set up a box for garbage, donations and potential garage sale items so you can easily sort out and organize unwanted items as you go.
Get Organized
Does your home look like a tornado went through it most months out of the year? Do you find it hard to locate things when you need them? Getting organized is about more than just making sure all everything in your home is in place, it is about streamlining all aspects of your life, so you can get more done and enjoy more quality time doing the things that you love.
For example, this might be a good time to go through your finances, clean up your accounts and expenditures, and create a functional schedule for yourself. Or maybe you can take this time to arrange items in your home so that you know exactly where they are when you need them. And to keep them in order moving forward, you can create a schedule of weekly cleaning drills for yourself and for your family.
Spring cleaning does not need to be a burden! Use these tips and tricks to simplify spring cleaning your home and take more control of your life in the process — your future self will thank you.
Find Your Essex Apartment
Our apartment communities span from Shadow Point in Spring Valley in San Diego County to The Cairns in the Pacific Northwest in some of the most sought-after locations on the West Coast. Choose from bustling city life, quiet comfort in the suburbs, sun and sand at the beach or outdoor adventures and a wide variety of on-site amenities and floor plans that span from studios to townhomes. Whatever your style and budget, we have a community that's right for you.
Explore our nearly 250 apartments, such as Walnut Heights in Walnut or Essex Properties at Miracle Mile in Los Angeles, and learn more about current leasing or move-in specials.