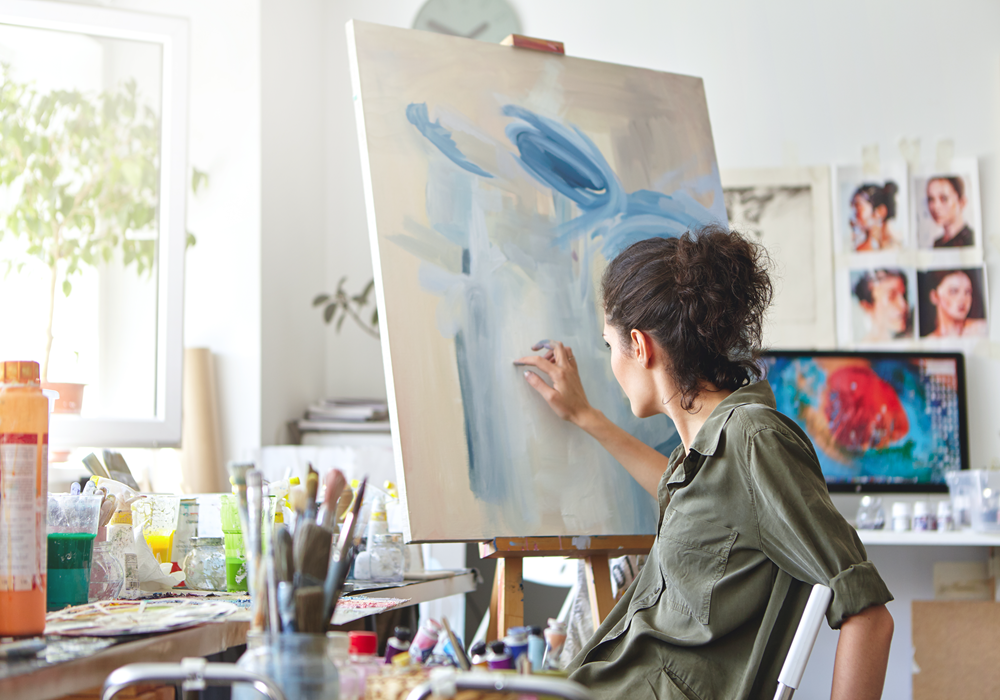 Best New Hobbies to Try During Quarantine
As we all do our part to stay home to keep our families and communities safe, the days might feel as if they're blending together, why not try a new hobby?
We all have a little more time on our hands, which gives us the chance to tackle stuff we've always wanted to try, like learning how to sew, baking bread, building a table, learning a new language, meditating, or painting. Now is the perfect time to pick up a new hobby — or maybe rediscover an old one!
Here are some fun ideas to help you get your creative juices flowing and, hopefully, keep you occupied for hours on end while learning a valuable skill. Have fun!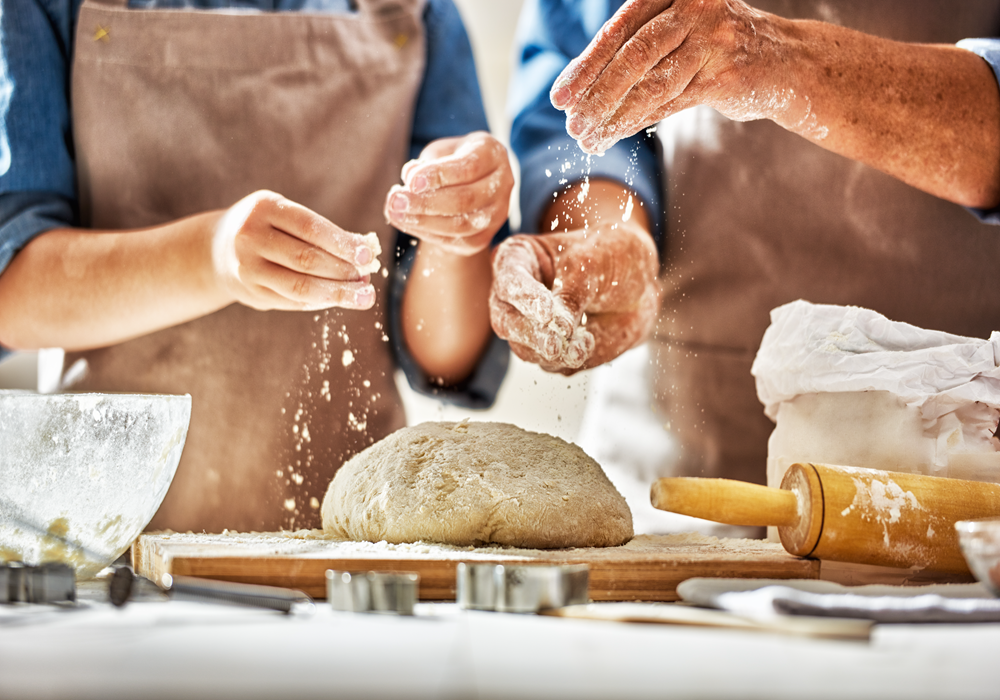 Learn To Bake Bread
The hottest new trend of 2020 could easily be making bread from scratch. Once you have the ingredients to make the dough of your dreams, you might be addicted to this at-home activity.
Bread making is a skill, and like any skill, it takes time and patience to learn. New York magazine outlines what you'll need, where to get it, and more.
Then, follow these easy instructions and soon you'll be making fresh loaves of ciabatta, rustic sourdough, artisan boules, flatbread, German schwarzwaelder kruste, soft pretzels, Turkish flatbread, garlic rosemary focaccia, challah, pain de campagne, brioche, baguettes, and more!
Plant A Victory Garden
During World War 2, many families planted Victory Gardens to help the war effort and save money. Former First Lady Eleanor Roosevelt once planted a victory garden on the White House lawn!
These easy-to-grow gardens generally consist of useful produce like beans, beets, cabbage, carrots, kale, lettuce, peas, tomatoes, turnips, squash and Swiss chard, which became popular on the American table because of how easy it was to grow.
You don't have to live on a huge plot of land to plant a garden. Apartment patios are a great place to plant a special herb garden and more. With modern technology you can even grow in your kitchen!
Here is a short tutorial on making your own garden.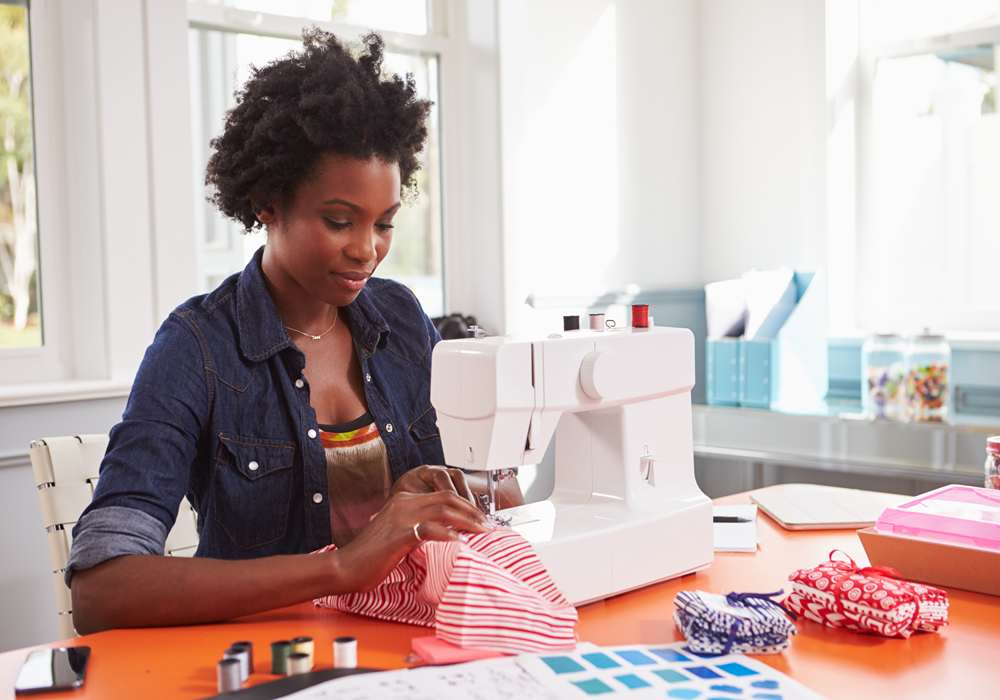 Learn To Sew
You don't have to be a Project Runway superfan to be into sewing. It's nice to be able to tailor clothes for yourself, your family, and friends, taking in a hem, letting out a seam, or making your favorite pair of jeans the right size. It's even more fun to be able to design your own stuff!
Whatever your inspiration, there's never been a better time to try this beloved hobby! Pick up a new sewing machine online along with supplies you'll need like a sewing kit, shears, tape measure, thread, pins, clips, and fabric.
Then, check out this 25-minute, easy sewing class for beginners from Good Housekeeping's sewing expert Gretchen Hirsch.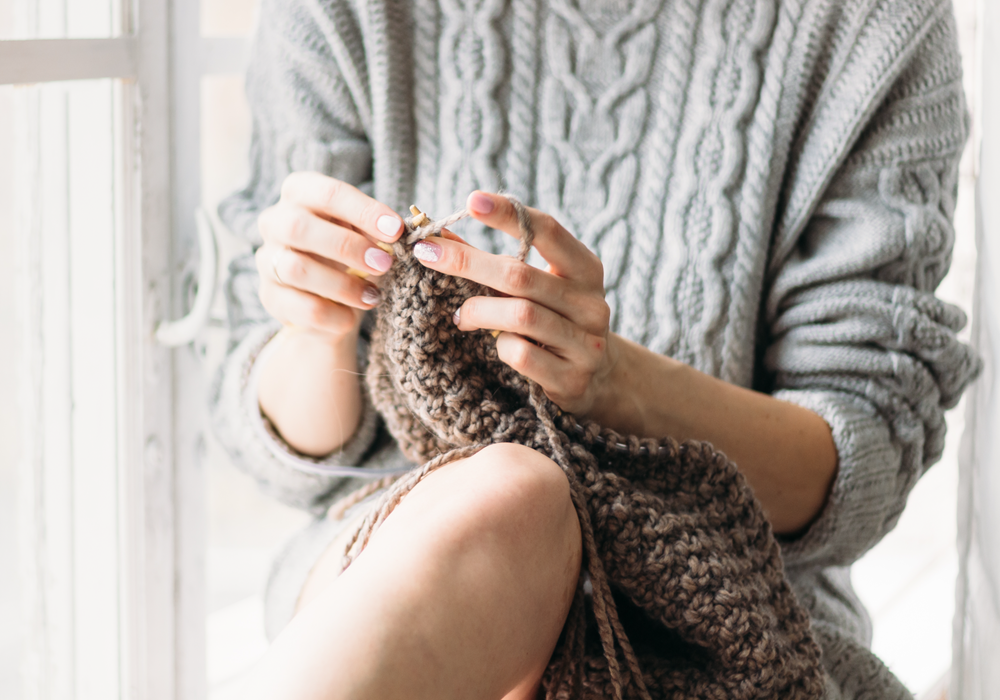 Learn To Knit
Ever had the urge to knit a sweater or scarf? It isn't as hard as you think, if you're willing to put in a little effort. Even a beginner knitter can create beautiful items such as blankets, shawls, toys, pillows, purses, and more.
To get you started, grab your supplies and try one of these 20 easy knitting projects from Ideal Me suited for beginners. Want something more challenging? Work your way up to these next level knitting projects available at All Free Knitting and soon you'll be making sweaters, belts, purses, slippers, and more.
Learn A New Language
You used to have to hire a tutor or attend classes to learn a new language. Thanks to today's technology, it's never been easier.
Babbel uses a minimalist layout to teach an online school curriculum version of foreign language instruction in 15-minute lessons. Babbel is free, or you can subscribe to a package. A monthly subscription is $13, a three-month subscription is $27, six months costs $45, and one year is $84.
Pimsleur offers 51 languages to choose from. Classes come in 30-minute auditory lessons that you can also download later. Features include reading lessons, role-playing challenges, and digital flashcards. They offer a seven-day free trial, then you can choose from different premium packages.
Rosetta Stone is one of the oldest and best-known language learning services in existence. Ditch the discs for the app version and wrap up a Core Lesson in under 30 minutes. They offer a variety of subscription options, depending on the language you want to learn.
Duolingo offers a colorful interface and short, game-like exercises and doesn't restrict how many languages you can try to learn at the same time. Premium subscriptions costs $10 per month with unlimited ad-free learning and downloadable lessons.
Other language services include: Memrise, Busuu, Lirica, Drops, Hello Talk, Mind Snacks, Trip Lingo, Beelinguapp, Mango Languages, Fluenz,and iTalki.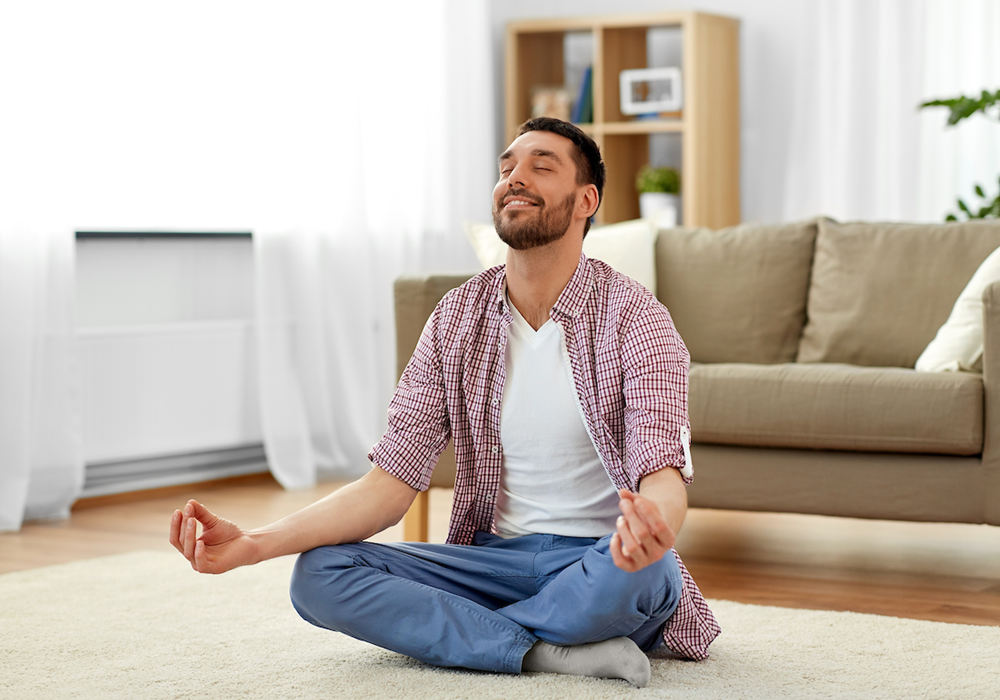 Develop A Meditation Practice
You don't have to be seeking enlightenment to enjoy the ancient practice of meditation. Truth is, it's a great way to get some clarity and mental space when things start to feel out of control.
Originally invented in India and popularized by Buddhists, saints, mystics, yogis, hippies, and seekers, the art of learning to calm the mind is now practiced around the world by people looking to enhance their sense of peace and serenity or simply escape momentarily from the pressures of daily life.
Some meditations focus on developing concentration, mindfulness, compassion, kindness, or simply letting go of stress. It's easier than you think and has numerous scientifically proven benefits. Check out our blog on meditation to get started!
Take A Master Course Online
MasterClass, an online-learning platform, offers 82 classes led by celebrity experts in their field at $90 per class or $180 for a year-long, all-access pass for all classes. Your membership comes with a pass for a curious friend as well. Classes run from two to five hours, with lessons running five to 25 minutes. Classes can be re-watched and class leaders provide a summary sheet of the most important information from the course. Classes start at a beginner level before going into detail, making them accessible for everyone.
Learn comedy from Judd Apatow, brush up on your acting chops with Natalie Portman or Samuel L. Jackson, or taking singing lessons with Christina Aguilera. Cook with Gordon Ramsay or just let Neil deGrasse Tyson blow your mind.
Head on over to their site to see all available classes.
Find Your Essex Apartment
Our apartment communities span from Summit Park Village in San Diego to Vesta Apartments in the Pacific Northwest in some of the most sought-after locations on the West Coast. Choose from bustling city life, quiet comfort in the suburbs, sun and sand at the beach or outdoor adventures and a wide variety of on-site amenities and floor plans that span from studios to townhomes. Whatever your style and budget, we have a community that's right for you.
Explore our nearly 250 apartments, such as The Lofts at Pinehurst in Ventura or Verandas Apartments in Union City, and learn more about current leasing or move-in specials.