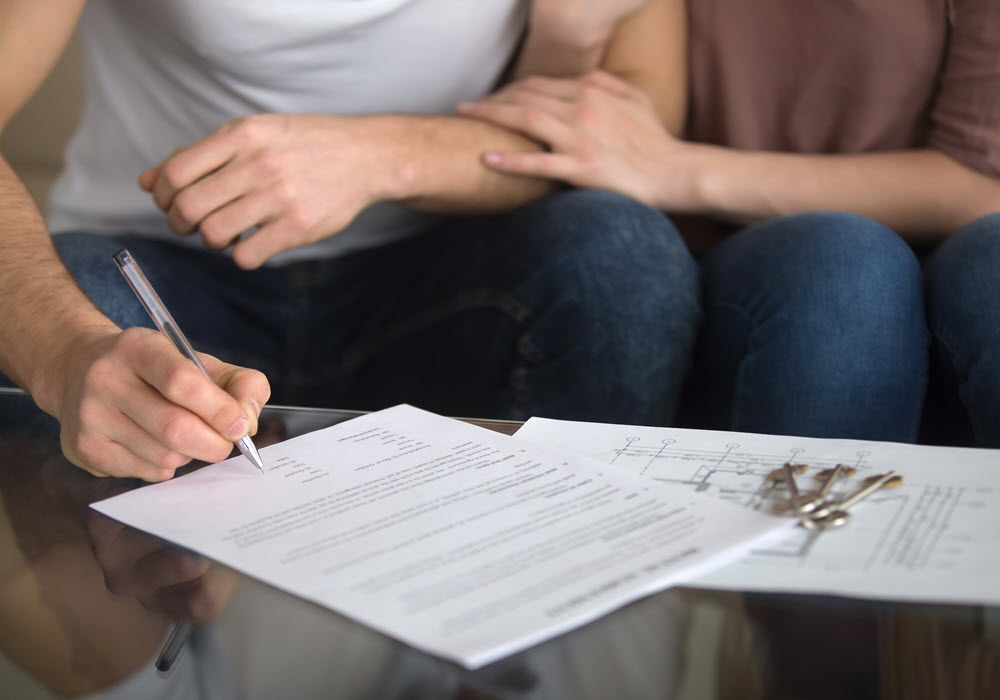 Steps to Renewing Your Apartment Lease
When you're a renter approaching the end of your lease term, what do you need to do? Whether you're a new renter or it's the end of your first year in a new apartment, the next steps can sometimes be unclear. Does your lease agreement automatically renew? What if you want to move to a different apartment in your building? Can you negotiate new terms, like moving from a 12-month lease to a month-to-month rental? What if you're on the fence about staying or going?
Assuming you've been a responsible tenant and your property management company would like to keep you as a renter, here are some guidelines and considerations for what to do regarding your impending lease renewal.
To Renew or Not
First, it's important to decide whether or not you want to renew your lease. While there are undoubtedly good reasons to find a new apartment (such as moving to a new city), it's wise to stay put if you're happy where you are. Why? You can save a significant amount of money! Moving can be expensive and signing a new lease agreement almost always requires an application fee and a new security deposit. There's also the inconvenience of boxing up your property and unboxing it, obtaining new renters insurance, and more. When it's time to renew your apartment lease, it's most convenient and cost-effective to stay at your current home.
Upgrade, Rightsize, or Move
If your needs have changed, it is important to know you can likely make changes within the building or community where you currently live. If you need more space, ask about upgrading to a larger apartment. Yes, you'll need to move your belongings, but you won't have to find a new place, pay a new application fee, or learn a new route to work. Likewise, if you'd like to spend less in rent, ask about a less expensive unit. What if you'd like some more or a bit less space? Perhaps you want to be closer to the parking lot or the elevator. Ask your leasing agent if there's an apartment available that suits your new preferences. If you want to relocate within the same city you're living in or in another community close by, you can also inquire about other properties owned by your landlord.
Steps and Considerations for Renewing Your Lease
Know the Date Your Lease Ends
You'll want to have plenty of time to discuss renewal options with your property manager or leasing agent, so be sure to know the termination date before it arrives. We recommend marking it on your calendar or putting it in your phone. You don't want to be surprised. Most leasing teams will send current tenants a renewal offer letter 60 to 90 days before the lease ends. If you're within that 60-day timeframe and you haven't received any communication, contact your property management and ask about next steps.
Familiarize Yourself with Your Lease Agreement
The lease you initially signed should offer ample information on terms, the renewal process, timelines, and other significant details. Many lease agreements require tenants to give written notice to the property manager, landlord, or leasing agent 30, 60, or even 90 days before move-out or renewal. It is important to understand the details of your specific rental property.
Talk with Your Property Management Team
Whether you want a better location, a less expensive place, or a month-to-month lease, you should find a time to speak with the management team well before your lease's termination date. Giving yourself plenty of time to discuss any changes you'd like, such as lease terms, rent increases, and leasing timeframes, will make the process easier and less stressful for you and your landlord or leasing agent.
Read and Sign Your New Lease
Make sure all your new conditions — and those of your landlord's —are outlined accurately in your new lease terms. Once you're sure everything is correct with the new lease, go ahead and sign it. Either ask for a copy or print, scan or take a photograph for your own records. Be sure to ask about any updates that need to be made to your billing arrangements and mark the new lease's end date on your calendar.
Find Your Essex Apartment
Our apartment communities span from San Diego to the Pacific Northwest in some of the most sought-after locations on the West Coast. Whether you're looking for life in Los Angeles, settling down in San Jose, or relaxing in Oakland, we can help. Choose from bustling city life, quiet comfort in the suburbs, sun and sand at the beach, or outdoor adventures and a wide variety of on-site amenities and floor plans that span from studios to two-bedroom apartments to townhomes. Whatever your style and budget, we have a community that's right for you.
Explore our nearly 250 apartments, such as Foothill Commons in Bellevue or Fountain Park at Playa Vista, and learn more about current leasing or move-in specials and pricing.