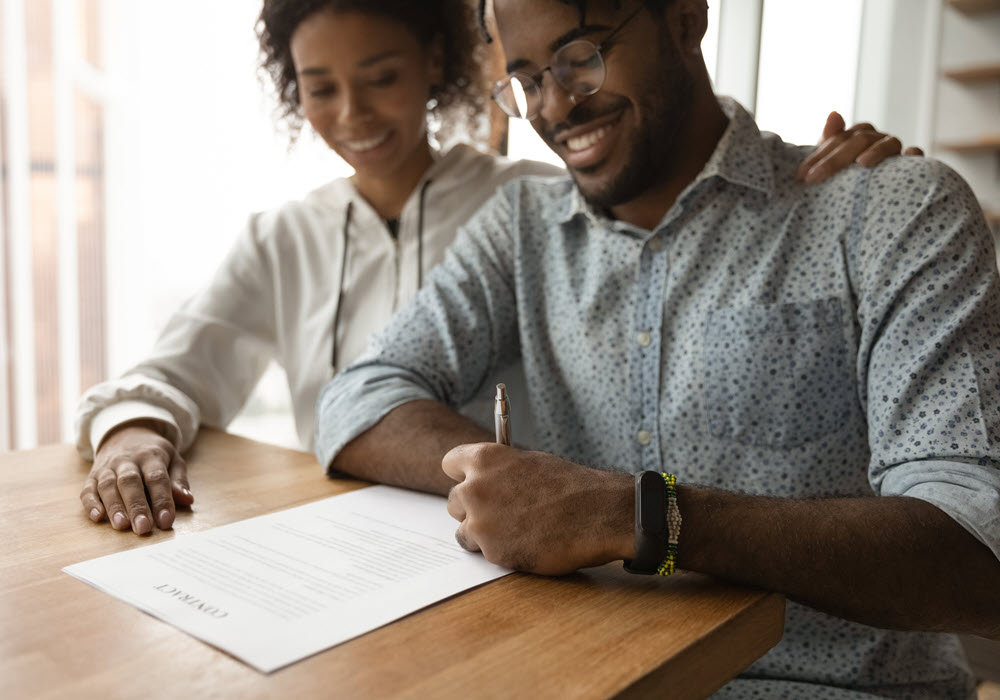 Renting vs. Buying in the San Francisco Bay Area
San Francisco and the surrounding Bay Area's real estate offers some of the finest and most sought-after housing in the entire United States — for renters and homeowners. Home prices are high and seem like they could continue to increase for a while. If you're looking to move to the Bay Area or have lived here for years and recently saved enough money for your down payment, you're probably wondering whether you should buy or rent a home.
The thing is: it depends. The real estate market — in the San Francisco Bay Area and California as a whole — isn't a monolith, and what you want from your housing, your career, and your lifestyle should be considered.
Here's a look at the housing market in the Bay Area from the perspective of renters and home buyers, so you can make the decision that's right for you.
Three Great Reasons to Rent
Whether you're looking for an apartment home with deluxe amenities in San Jose or pet-friendly in Oakland, here are the top reasons to rent in the Bay Area.
1. The Rental Market is Reliable
Housing inventory goes up and down in the Bay Area, but there is never an overflow of housing stock to cause home values to go down. You may think buying a house is a good idea, but in the race to outbid two dozen others dead set on the same place you want, you'll need to be comfortable making the mortgage payment with your final sale price. Home values and real estate prices in San Francisco have been rising and rising for decades. And that's if you can get your foot in the door to make an offer.
Rental units, on the other hand, are always going to become available. If you want a less stressful path to finding a place to live in the Bay Area, renting is likely your best bet.
2. You Aren't Responsible for Maintenance Costs
When you own your own home, you have to cover all the costs associated with upkeep. From roofing to HVAC to structural problems, it can add up over time. Beyond the maintenance cost is the added work of finding and negotiating with contractors who can make the repairs.
When you rent, maintenance costs and maintenance management are not your problems. Your landlord or property manager will take care of all your maintenance issues and requests. If you are someone who values a more straightforward way of life — may be because you have a family or because you have a burgeoning career at one of the area's many tech companies — you'll want to weigh your options. It might make sense to skip purchasing a home and the responsibilities that come with it, which will lead you to rent an apartment.
3. Flexibility
Even if you believe you'll stay in the San Francisco Bay Area forever, renting gives you wiggle room should your dream job (or dream partner!) call you to another city like New York. A year-long lease ends much sooner than a 30-year mortgage. If you think you might ever want to move somewhere else — even to just another neighborhood — renting in the Bay Area will provide the flexibility you need to be able to do it. Just be sure that when you're ready to rent, you have everything you need to ensure the process goes smoothly.
Three Great Reasons to Buy
The real estate market in the Bay Area steadily continues to get hotter. If you're really interested in buying a home, whether for the first time or the fifth, here are three reasons it's a great idea.
1. Control Your Cost of Living
Increased housing costs are one of the primary reasons the cost of living continues to go up in the San Francisco Bay Area. When you purchase your own house, you get to skate above the fray. If median rents rise 50%, you're unaffected. That being said, if they diminish by 50%, you don't get to take advantage. If you seek stability, not having to worry about fluctuating rent prices gives reason to consider buying.
2. It's a Good Investment
Any economist will tell you that housing prices can't rise forever, but it seems like that may never be proven true in the Bay Area. People who bought single-family homes in 2011 have already seen the value of their homes increase by over 88%. For anyone looking to make a good investment, buying a Bay Area home is a good idea. Keep in mind, housing prices are due to drop, and buying at the top of the market is never a good idea.
3. Abundant Options
Renting offers a lot of flexibility when it comes to being able to pick up and move. However, buying offers a different type of flexibility — namely, the ability to make your own choices about your space. Whether you want to pull up the carpet and refinish the hardwood floors or put in a one-bedroom apartment over the garage, you can do that when you own your own home. The sky can be the limit if you have enough money and don't run afoul of any zoning ordinances.
In many ways, the question, "Is it better to rent or buy in the Bay Area?" is one that can only be correctly answered by the person who asks it. You can compare the average rent with the average mortgage payment. You can also weigh closing costs, property taxes, and realtor fees against security deposits and renter's insurance. Ultimately, however, it's about what you want and what you can afford.
Find Your Essex Apartment
Our apartment communities span from San Diego to San Francisco and the Pacific Northwest in some of the most sought-after locations on the West Coast. Whether you're looking for life in Los Angeles, settling down in San Jose, or relaxing in Oakland, we can help. Choose from bustling city life, quiet comfort in the suburbs, sun and sand at the beach, or outdoor adventures and a wide variety of on-site amenities and floor plans that span from studios to two-bedroom apartments to townhomes. Whatever your style and budget, we have a community that's right for you.
Explore our nearly 250 apartments, such as Riley Square in Santa Clara or Regency at Mountain View, and learn more about current leasing or move-in specials and pricing.