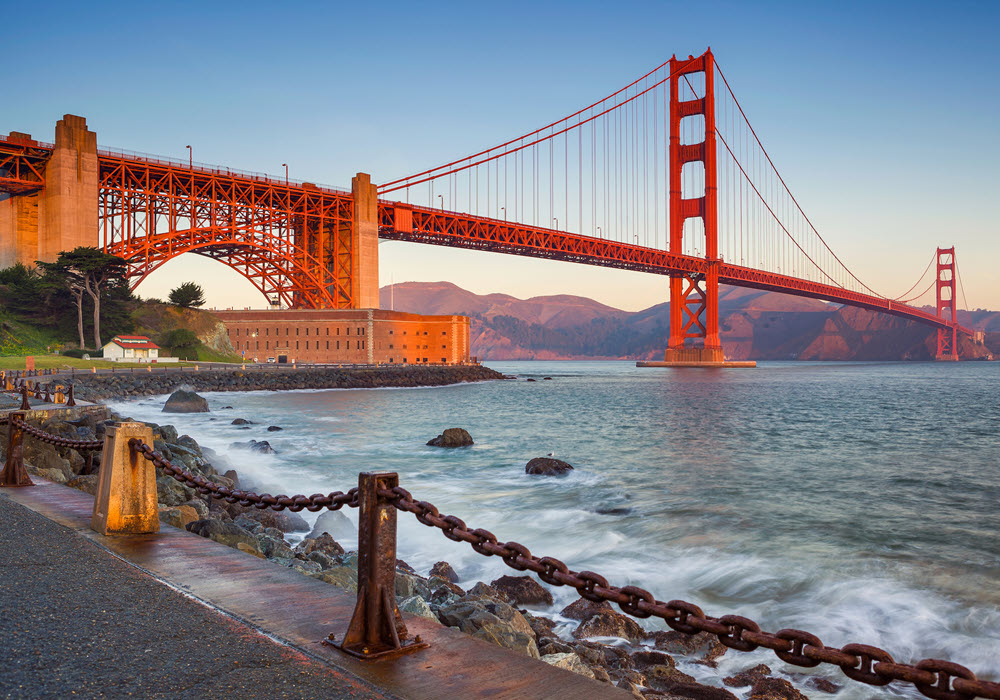 Best Time to Rent an Apartment in San Francisco
San Francisco may be best known for the Golden Gate Bridge, but the city itself is home to many cultural gems and treasures. One of the world's most popular tourist destinations, San Francisco, California has something for everyone, including unforgettable museums and gardens, hiking destinations, surf spots, architecture, fine cuisine, and much more. With so much to explore from unique neighborhoods, like the Tenderloin, Nob Hill, and Pacific Heights, to the expansive Presidio Park, you'll be anything but bored.
But what if you weren't just visiting? If city living is on your bucket list, now may be the perfect time to consider a relocation. The start of a new year is a great chance to make changes, from your lifestyle, habits, work, or even your apartment. If you've ever dreamed of living in the Bay Area or 'The City', as locals call San Francisco, there has never been a better time.
Seek Out Seasonal Savings
If you know when to start apartment hunting, there's a good chance you'll be able to rent the home of your dreams. Experts agree, picking the best time of year to move apartments will always help you find the best deal. The real estate rental market goes through seasons, and it's always smart to wait until rental rates dip to go looking for your next apartment. Rental rates are generally the highest over the warm, summer months and lowest during low-demand winter months.
Invariably, summer demand, especially in cities like San Francisco with great nature access, including breathtaking coastal views and pleasant weather conditions year-round, can cause the cost of rental fees to increase. Higher demand can force renters to make rushed decisions that might impact their financial health and goals later, just to lock in that perfect space.
That's why experts recommend renters looking for the best rent prices should plan to move between October and April, with the lowest rental rates on average between January and March. A quick search of the best apartment search sites is sure to turn up apartment discounts, low-rent apartments, and apartments with move-in specials in the earlier months of the year.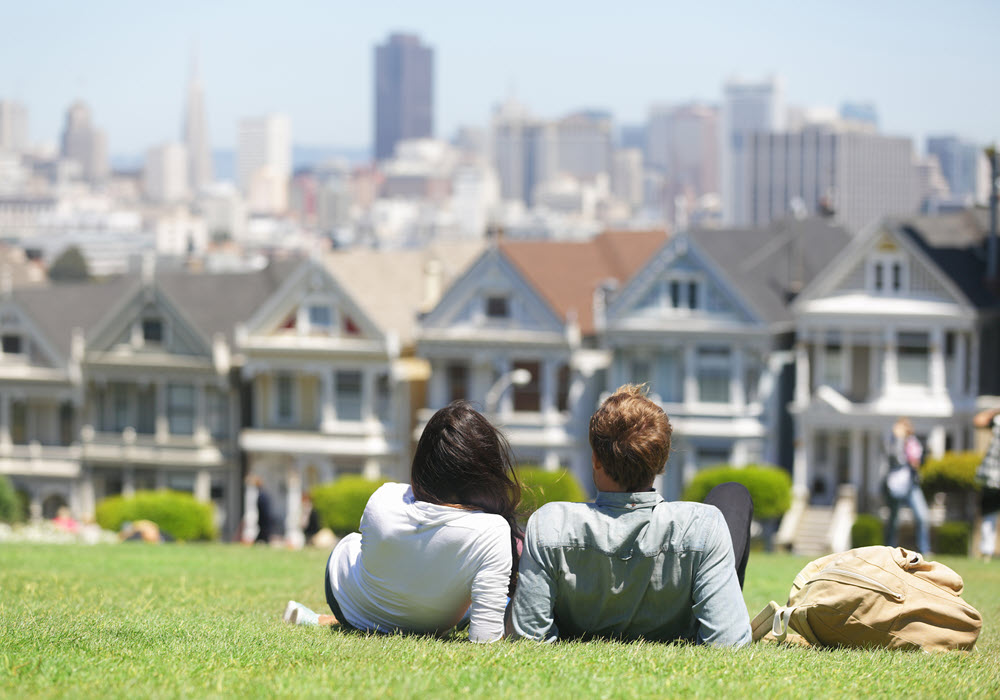 Find Your Perfect Neighborhood
Wonderfully complex and diverse, San Francisco has so much to offer when it comes to its distinct neighborhoods. Knowing which area best suits your lifestyle will help you narrow down that long potential apartment list and guide you where to look for the best deals. Some of the most popular San Francisco rental areas include the East Cut, the Civic Center, Mission Bay, SoMa, and Potrero Hill. Your perfect San Francisco apartment might just be in one of these areas.
Home to many of the world's most visionary companies, East Cut offers well-maintained public spaces, renowned restaurants, and an enriched arts landscape, infusing this neighborhood with energy. 500 Folsom's collection of brand-new apartments in the heart of East Cut offers San Francisco's best at your fingertips.
The Civic Center neighborhood, where you can find modern living at Fox Plaza apartments, is known for its renowned cultural institutions, top restaurants, and the shopping at Westfield San Francisco, which is just a short walk away.
Mission Bay is home to MB360 apartments, offering loft and townhome-style floorplans and breathtaking Bay views and city accessibility. To the east is the San Francisco Bay Trail, perfect for running or biking, with the city to the west. A variety of nearby food and entertainment options are sure to please.
In SoMa, discover chic digs with stunning Bay Bridge views at communities like Bennett Lofts, which also boasts a location in Potrero Hill as well. A vibe all its own, SoMa offers fantastic food, shops, and excellent proximity to Oracle Park–home to the SF Giants!
At Potrero Hill, enjoy a view of the Twin Peaks. You'll find that this residential neighborhood is filled with incredible shopping and dining, as well as several parks and green spaces.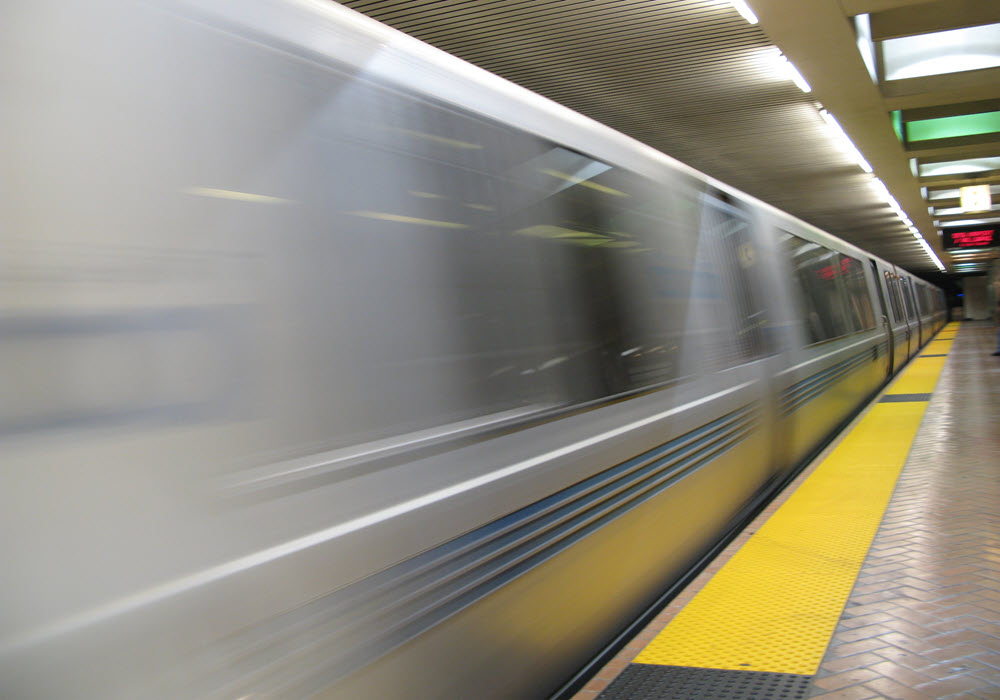 Save in the City
Making shifts in your budget can also help save cash. With San Francisco's efficient, affordable, and easy public transportation and 99% Walk Score, ditching your car can help you save each month. Going car free will not only remove the stress of daily driving, but the costs as well, including gas, maintenance, insurance, and repairs, saving you over $400 a month that could go to your dream apartment.
While few and far between, some apartment communities still offer rent-controlled rates, like Fox Plaza in the Civic Center neighborhood and Park West in the popular sunset neighborhood. Other city deals include five-star restaurant lunch specials and sweet food deals, or save a little dough by cooking at home with fresh, cheap ingredients from a San Francisco Farmers Market!
And with so many incredible venues for free live entertainment, sight-seeing, theater, historical buildings and architecture, museums, concerts, and more, you may want to re-evaluate your need for your cable or rarely used streaming and subscription services! Ditch those services you haven't used since last year, and enjoy the beauty and bustling activities of the city.
Be Prepared
Once you've narrowed down your top picks, be sure to make a checklist of questions to ask your leasing specialist prior to renting. Feeling prepared and confident while looking for your next apartment make all the difference in the world.
Before signing a new lease, you'll want to ask the leasing specialist a few important questions, another reason for doing your homework and bringing a checklist. Knowing the pet policy in advance, including if there are any breed or size restrictions is important for pet owners, and understanding available pet amenities is helpful to know in advance. Many Essex apartments in the Bay Area include on-site dog parks, and several have luxurious dog spas.
Find out as much as you can about application requirements, so you'll know what to expect in leasing your new apartment, including income requirements, necessary documents, where and how to submit your application, and if there are fees. Be up front about any must-have amenities with the leasing specialist in advance.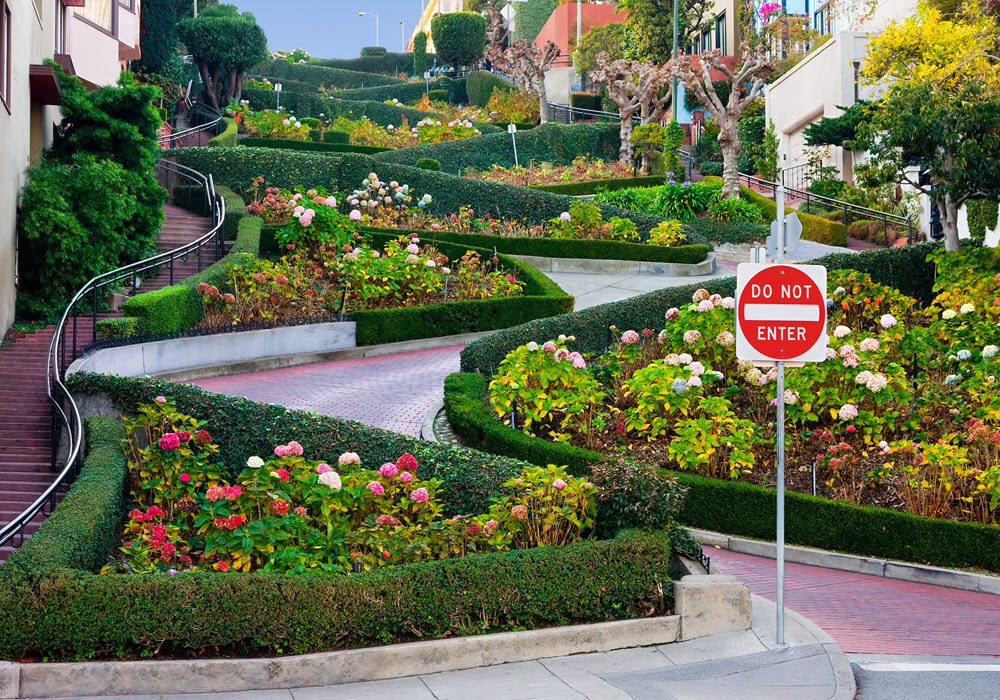 Check for Deals
Don't forget to ask for leasing deals! While rental prices may ebb and flow with the seasons, apartment-seekers can take advantage of current leasing offers or specials throughout the year depending on their desired location and current availability. Discounts can range from deals on up-front moving costs, a percentage off on your monthly rent, or a pre-set number of weeks you can live rent-free. Moving to a new home can be tough on your bank account, so anywhere that you can put a little money back in your pocket is worth asking about!
Once you've secured your new home, check out our blogs Your New Apartment Checklist for a Smooth Move-In, 10 Tips to Make Your Move Smooth and Simple, and 5 Tips to Successfully Relocate with Pets!
Find Your Essex Apartment
Our apartment communities span from San Diego to the Pacific Northwest in some of the most sought-after locations on the West Coast. Whether you're looking for life in Los Angeles, settling down in San Jose, or relaxing in Oakland, we can help. Choose from bustling city life, quiet comfort in the suburbs, sun and sand at the beach or outdoor adventures and a wide variety of on-site amenities and floor plans that span from studios to two-bedroom apartments to townhomes. Whatever your style and budget, we have a community that's right for you.
Explore our nearly 250 apartments, such as Township Apartments in Redwood City or Lakeshore Landing in San Mateo, and learn more about current leasing or move-in specials.